This is a sponsored post written by me on behalf of Chamberlain for IZEA. All opinions are 100% mine.
Looking for Garage Security Tips? How many of you rarely use your front door anymore? Bet we aren't the only folks whose garage functions as a main entrance! With kids in and out I needed a way that we could keep our home safe, and provide my older elementary kids access to the house and lock it tight behind them – even if I am not home! These garage security tips and tricks will help! Many thanks to MyQ Garage for sponsoring this post!
MyQ Garage is an accessory/add-on that easily connects to any garage door opener (built after 1993). It works through your home's wi-fi network while communicating through an app downloadable to your smartphone or tablet. This means you can be in your bed, or even not at home, and check on the doors in your home.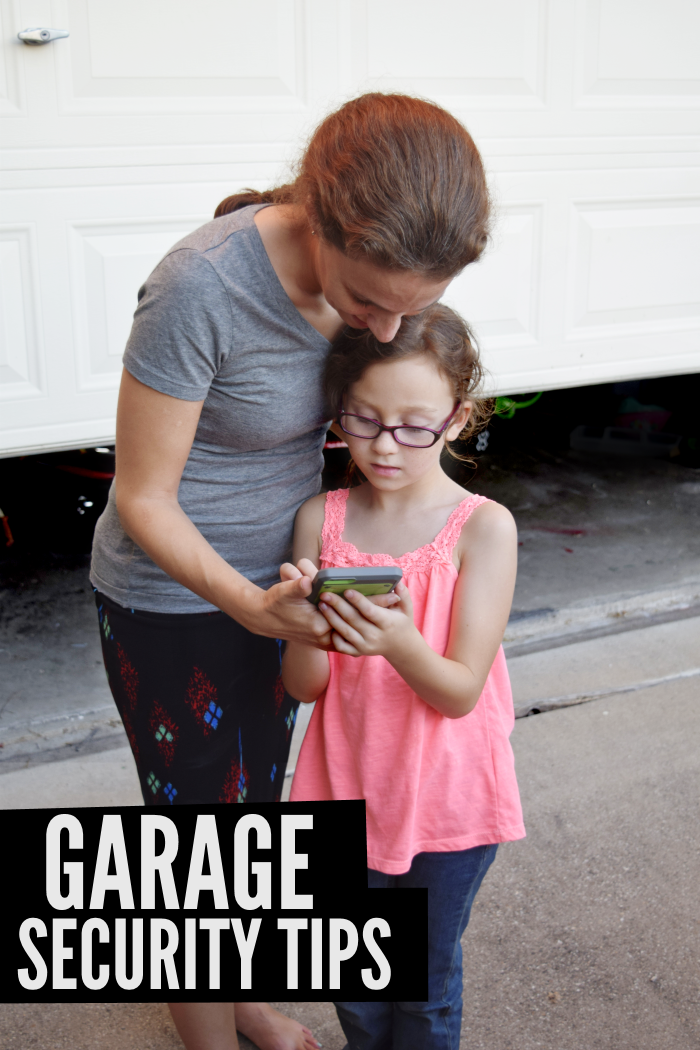 Garage Security Tips
Is keeping your garage safe even something to worry about these days? Most people keep valuables in their garages. Not to mention, most people have garages that attach to their home. In essence, your garage is a place you want to keep as safe as possible. Follow these tips to ensure you keep your garage safe.
This MyQ Garage device is super easy to connect to almost every garage door out there!
Ensure it is working order
A garage door that is not working properly is not safe. You will want to spend the time making sure it's in working order. The door needs to close properly and track needs to work correctly. With these two things working just right, your garage is one step to being safer. With the MyQ app you know the status of your garage door at all times. You are able to open/close the door from your phone.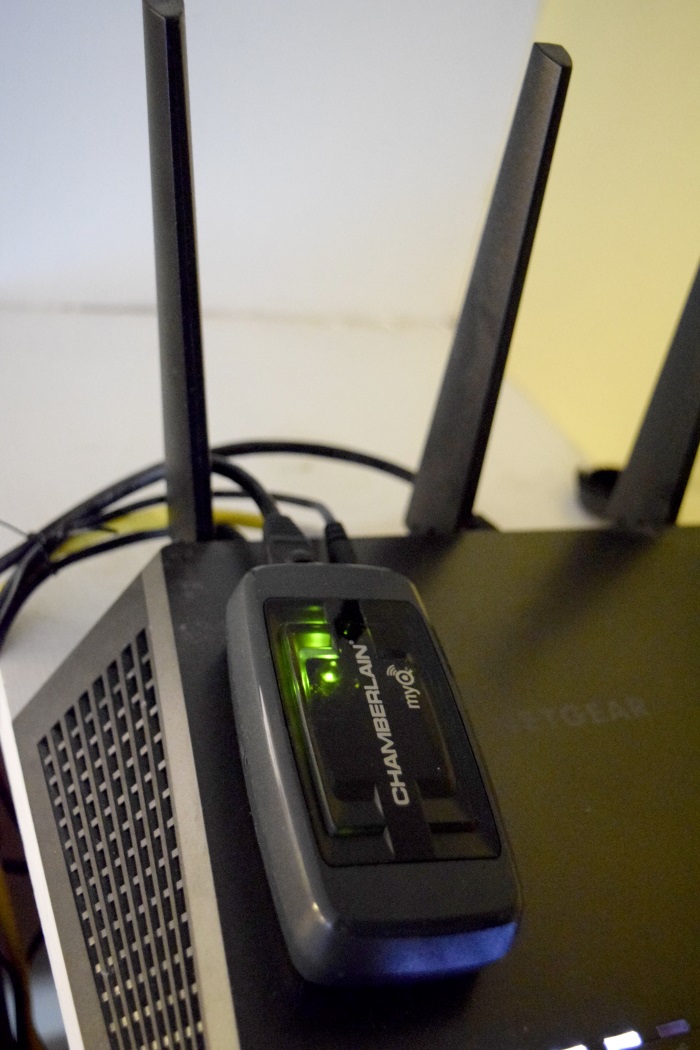 Users must have wi-fi signal in their garage and a smartphone with operating iOS or Android in order to download the app. Installation is as easy as 1-2-3 and takes around 30-45 minutes.
Secure the windows and doors
Not only do you have to make sure the garage door is in working order, but also secure the windows and doors. Burglars have been known to enter through windows and doors, just as much as through the garage door.
Add lots of lighting
Another great way to keep your garage door safe is to add lots of lighting. The right lighting can help keep your garage door safe. You can invest in a motion detector light or you can just leave lots of lights on at night.
MyQ app integrates through other smart home products and services such as Nest Cam, Nest Thermostat, Xfinity Home and the Wink app to seamlessly integrate with your existing smart home eco-system.
Put a child lock on the garage door opener
Kids love to get into things and it is always stuff they should not be into. I learned the hard way that having a child lock on the garage door was probably a VERY good idea. Just something to think about when it comes to keeping your garage safe. AND when your kids do eventually discover the joy of pressing the garage door button over and over again, the MyQ Garage will be there to let you know!!
Garage Security Tips: Utilize MyQ Garage
This is such a simple tool to use to help keep your garage safe. MyQ Garage actually connects with your current garage door opener (most of them assuming they were made after 1993). It also connects to your home's current WiFi system to allow you to secure and monitor your garage door, using the MyQ Garage app. Now you'll know who is lurking around your garage, you can turn lights on or off, and installation is super easy. You can even open and close your garage door, right from your phone. I had no problem installing it in these 3 steps.
Mount Wi-fi hub next to your garage door opener and plug it in.
Mount the door sensor.
Download the free app and follow the instructions.
Get another MyQ and Rinse and repeat! You can have multiple devices connect between your doors!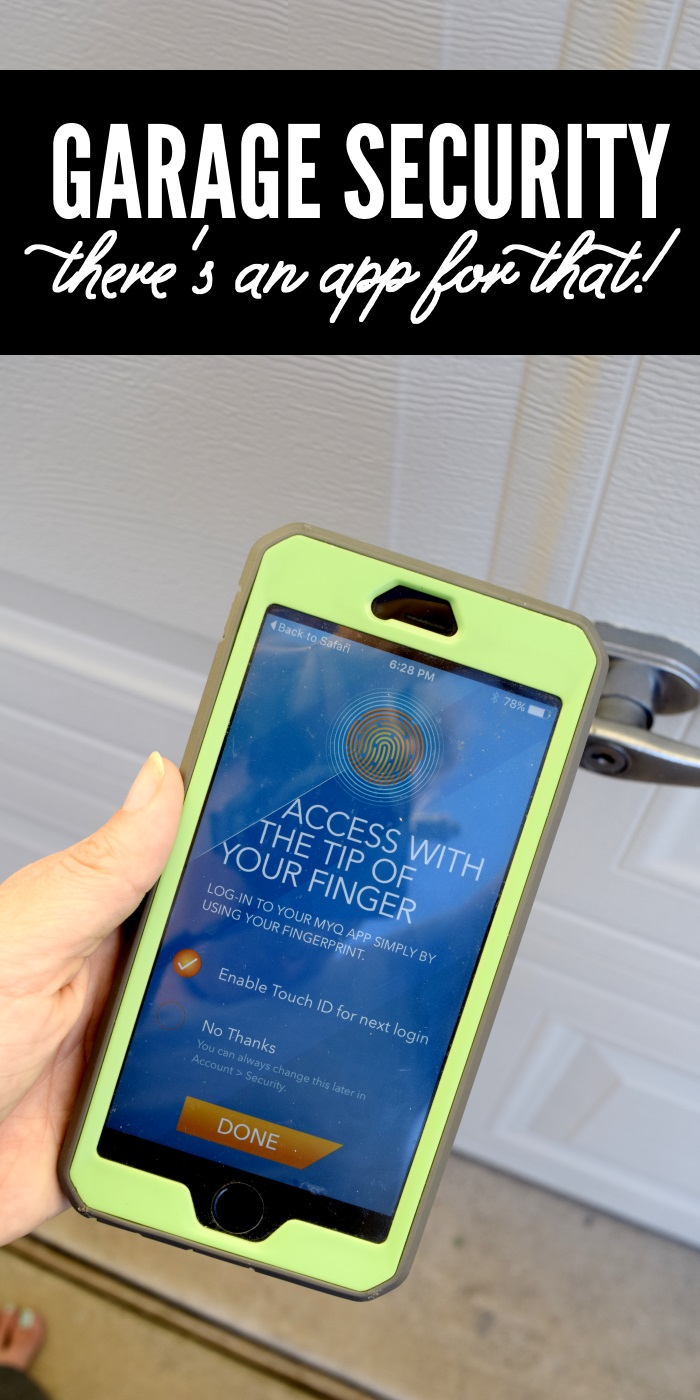 My husband and I sleep better with the MyQ Garage app. Having a big family, we are thrilled to be able to keep our family as safe as possible. If we ever forget to close the door, or when you need to open the door for a babysitter, dog walker or the kids if you are stuck at work – all we need to do is glance at our app and swipe. Viola! The garage is closed and secure!
Do you want to Learn More? Follow Chamberlain Chamberlain and their garage tips on Twitter or Facebook.