IKEA furniture hacks make for a fun, adventurous, and rewarding DIY project. Plus, farmhouse style decor is ultra-chic and popular. Therefore, IKEA and farmhouse style go hand in hand with these unbelievably beautiful (and easy) hack ideas.
IKEA hacks and farmhouse style – these two are a match made in paradise. Given how easy it is to personalize IKEA products and accessories, turning them into farmhouse pieces is an affordable way to add to your farmhouse decor.
Check out more IKEA hacks from here!
While you may long for farmhouse style furniture, its popularity can cause the price tag to be much higher than many people want to pay. Take matters and creativity into your own hands by making your own!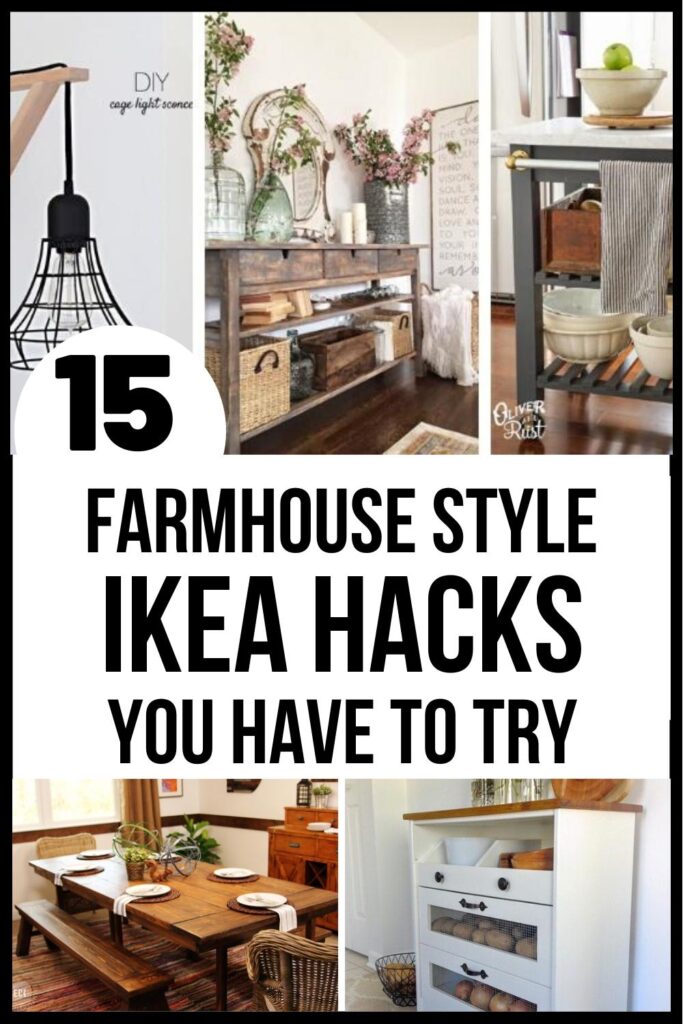 Easier-Than-You-Think Farmhouse Style IKEA Furniture Hacks
The magnetic draw to IKEA piece of furniture is the wallet-friendly cost. The downside is that the furniture looks very simple, and due to the affordable price everyone on your block probably has the same piece.
The solution is surprisingly easy – take the simple furniture base IKEA provides and upgrade it with farmhouse charm to make it fit your living room, home office, workspace and interiors perfectly.
I have scoured the web to find 15 amazing examples of farmhouse style IKEA hacks that you will absolutely love and want to create for your own home. Let's dive right in.
Turn your Moppe mini storage chest of drawers into a farmhouse thing of beauty that's perfect for any home with this easy (and easily adaptable) hack. The cup handles with gold spray paint absolutely "make" this hack!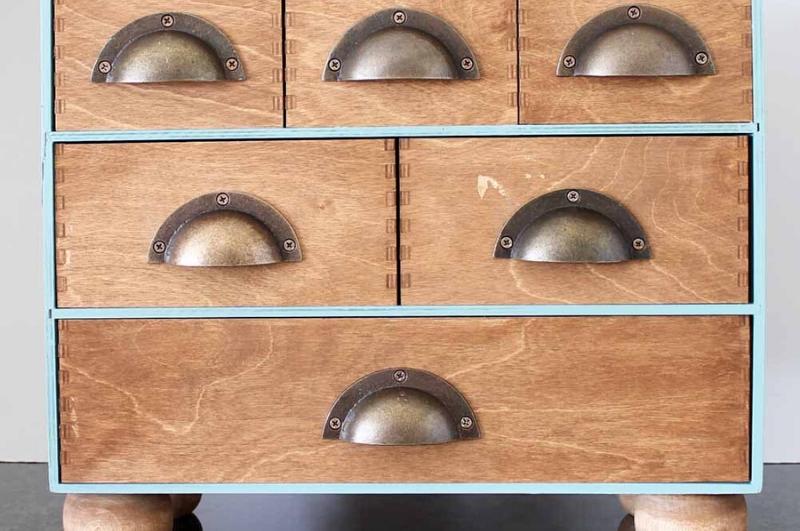 This hack is genius! Turn a 3 drawer Rast chest into the ultimate onion and potato storage unit – and one that looks tailor-made for the job. The mesh hardware cut-outs in the drawers? Adorable. I want one for my house.
I seriously had to read this entire tutorial – twice – to believe this table is an Ikea dining table (a $69 Ingo table, no less)! This hack is so well executed that it creates a beautiful farmhouse style table that looks like it costs 10x (or more) what it costs.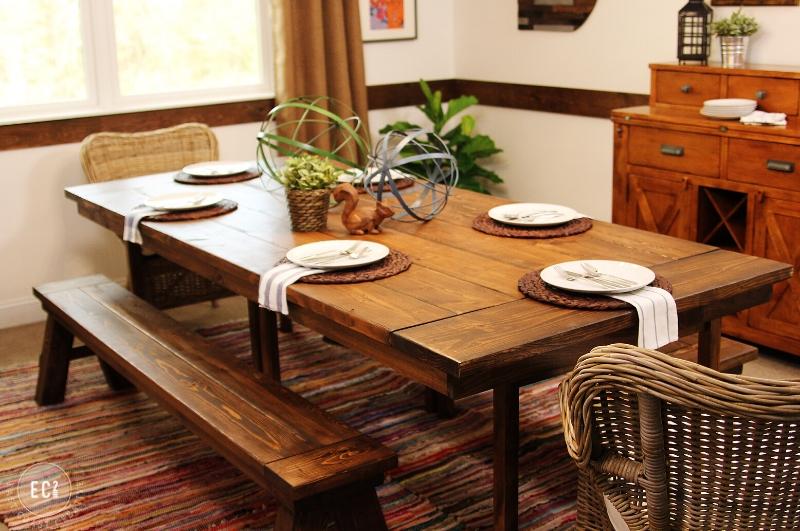 Sideboard Table Makeover | Lolly Jane
A couple of cans of brass stains transform this simple Ikea sideboard table from "meh" to "wow". A simple hack even brand new beginners can do, this table will look ah-may-zing in any house.
This is another one of those Ikea hacks that caused me to do a double-take to make sure it was really Ikea furniture. Here, two IKEA Billy bookcases come together with butcher plywood block on top to become a kitchen island that doubles as a load-bearing room divider wall. It looks like it was built with the house.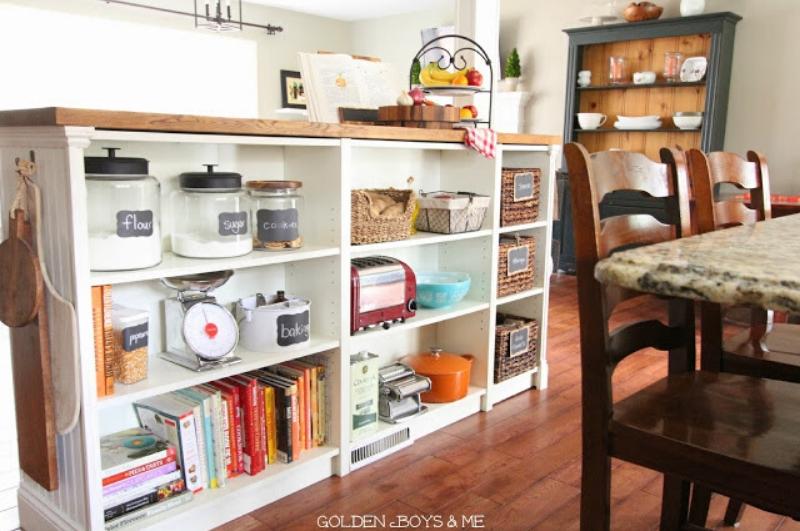 If you love coffee, then having your own personal coffee bar is a staple. Convert an Ikea Tarva dresser into a farmhouse style thing of beauty complete with cup handles (I'm a sucker for cup handles). This easy peasy transformation is oh so pretty!
Farmhouse Style Kitchen Cart | Oliver and Rust
This farmhouse decor Ikea hack is more complex than some, but the final product is worth every second of effort that you put into creating this piece. This sturdy kitchen cart offers additional kitchen storage space in a very chic way.
Tarva Dresser Ikea Hack | Depetitdoux
Beautiful and functional – my kind of hack! This Ikea hacker idea creates a very unique – and expensive-looking – dresser that will turn heads and elicit compliments from all who see it. The best part of this hack is that it doesn't require many materials, making it extremely affordable.
Farmhouse Style Mirror | Edea Smith
Can you believe this vintage elegant-looking mirror is an Ikea piece? I bet no one else on your block has a mirror quite like this one – a mirror that looks this good would never be identified as an Ikea mirror.
One of the things I love the most about farmhouse decor is that you don't need to style your entire house in farmhouse style. Instead, you can enjoy a piece or two of farmhouse decor in almost ANY style of home. Ikea hacks like this Ikea cabinets are perfect examples of what I mean. This piece would look stunning in any home.
Turn a classic IKEA Kallax shelving unit into gorgeous rustic cube shelves thanks to some paint and wood pallet doors. Can't you just see this piece in your family room? I can visualize it in mine!
This Ikea hack is deceptively simple. All those apothecary drawers are drawer fronts attached to doors. Open the doors to find large cubbies for storing anything you want. Creative and stunning.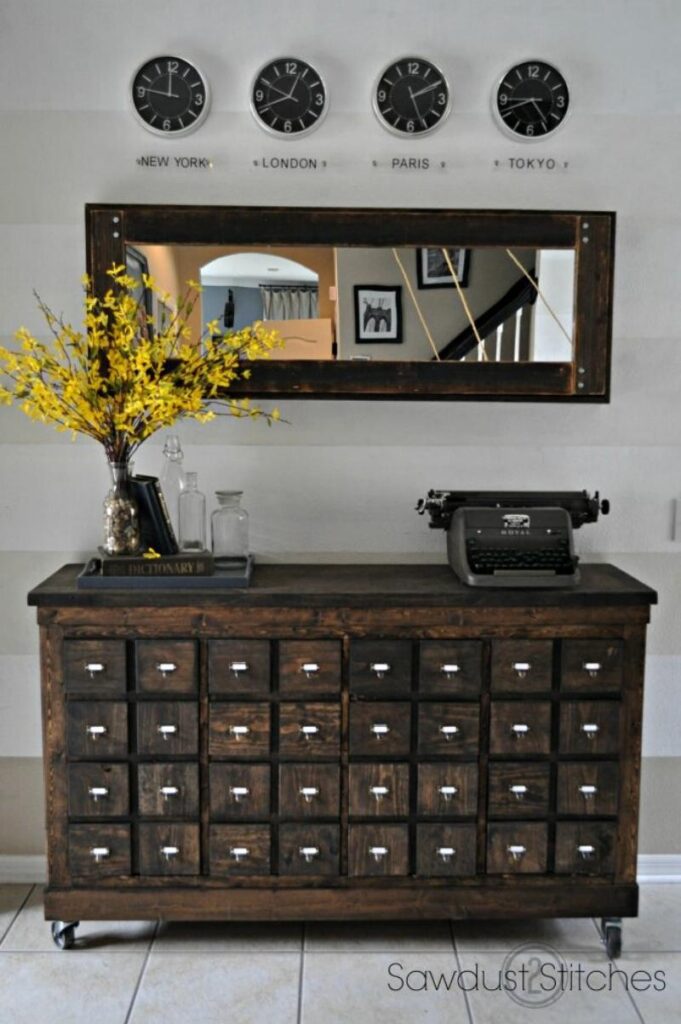 Four ikea's hemnes Rast dressers join together into one large, beautifully designed farmhouse style media console. This piece provides oodles of storage and looks way more chic and expensive than it originally was!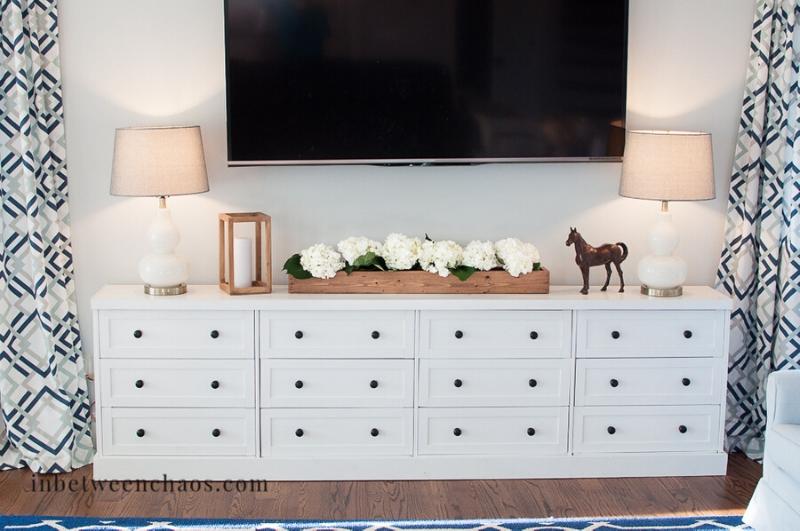 Use the Ekeby Valter Bracket from Ikea together with an industrial pendant light to achieve farmhouse decor genius. Embrace that industrial look in a very chic and functional way.
One of the faster Ikea hacks on this list, this bathroom shelf makeover could be your next weekend DIY project. Budget-friendly and oh, so pretty, this unit will look amazing in any bathroom.
I hope you found some ideas on this list that you love as much as I do! Let these farmhouse style Ikea hacks inspire you to take on your next weekend DIY project with kids and create something beautiful for your home.
More From One Crazy House:
What are your favorite IKEA furniture hacks?