When you're a busy mom, you don't have to find the right cleaner out of 10 different products to wipe up that spill or get your kids' fingerprints off the appliances again. Windex is the cleaner that we reach for over and over again. It's not just for windows! It cleans, it shines. It works! Here are 12 Windex uses you need to add to your cleaning arsenal.
Windex Uses That'll Blow Your Mind
Clean your cup holders in a flash. Put an old sock over a cup that fits your holder, spray with Windex, place it in the holder, and twist it around. Easy!
Make patent leather shoes shiny again. Use a soft cloth to wipe the Windex over them to avoid scratches.
Make your own jewelry cleaner with Windex and a few drops of Dawn dish soap. Heating the liquid makes it extra effective. Who knew?
Kill ants with a mixture of half vinegar, half Windex. The Windex kills them, and the lingering smell of vinegar may keep them away.
Use it to slide heavy appliances across the floor. This is helpful when you just need to move something a few inches.
Iron out carpet stains. Spray them with Windex, place a towel over the wet stain, and then iron it up. As always, it's smart to spot test first before spraying it on a large, visible area.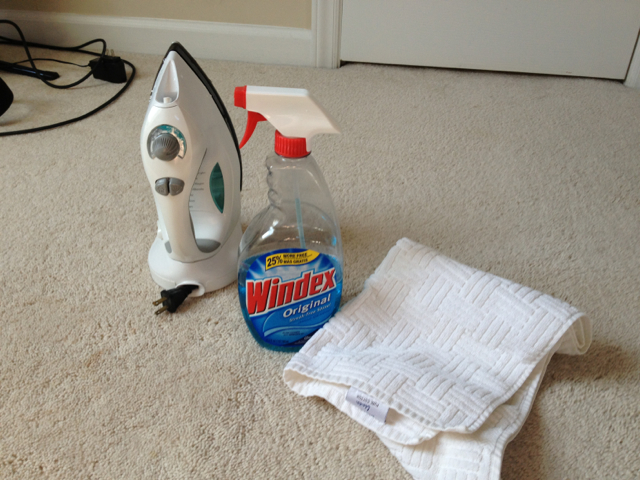 Is your microfiber furniture a hot mess? I know mine is. Clean microfiber with Windex to bring out those ugly stains. Just spray it on, scrub it in and let it dry. Rubbing alcohol works on microfiber, too.
Keep gnats away from your houseplants. Add a squirt of Windex to 4 cups of water, and spray it on the surface of the soil. There's no need to saturate it.
Degrease your stove top. It's amazing how quickly that blue stuff cuts through grease!
If you're a parent, there will come a day when your child uses permanent marker on something he shouldn't. Windex to the rescue!
Make ceramic tile and hardwood floors sparkle with Windex. You may want to use the multi-surface cleaner on this one, but we, too have used the regular stuff on our tile with no issues.
Get smudges and fingerprints off your stainless steel appliances.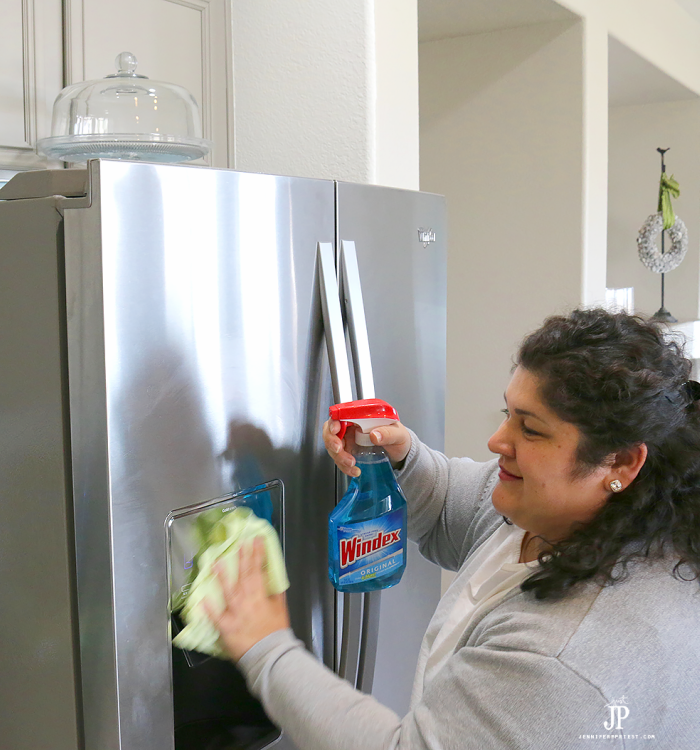 Love this post on Windex uses? Check out even more cleaning tips and tricks: