Leather is one of those materials that's incredibly durable but also pretty challenging to upkeep. I mean, at first, it seems super easy to clean but the truth is if you want to preserve it for a long time you really need to go the extra mile with the care. I mean really extra. Unfortunately, most people are completely clueless about how to do it. But what if you could make your own leather cleaner with just 3 ingredients that will leave the leather sparkling clean and preserve it as good as no other? Don't believe me? Check it out by yourself!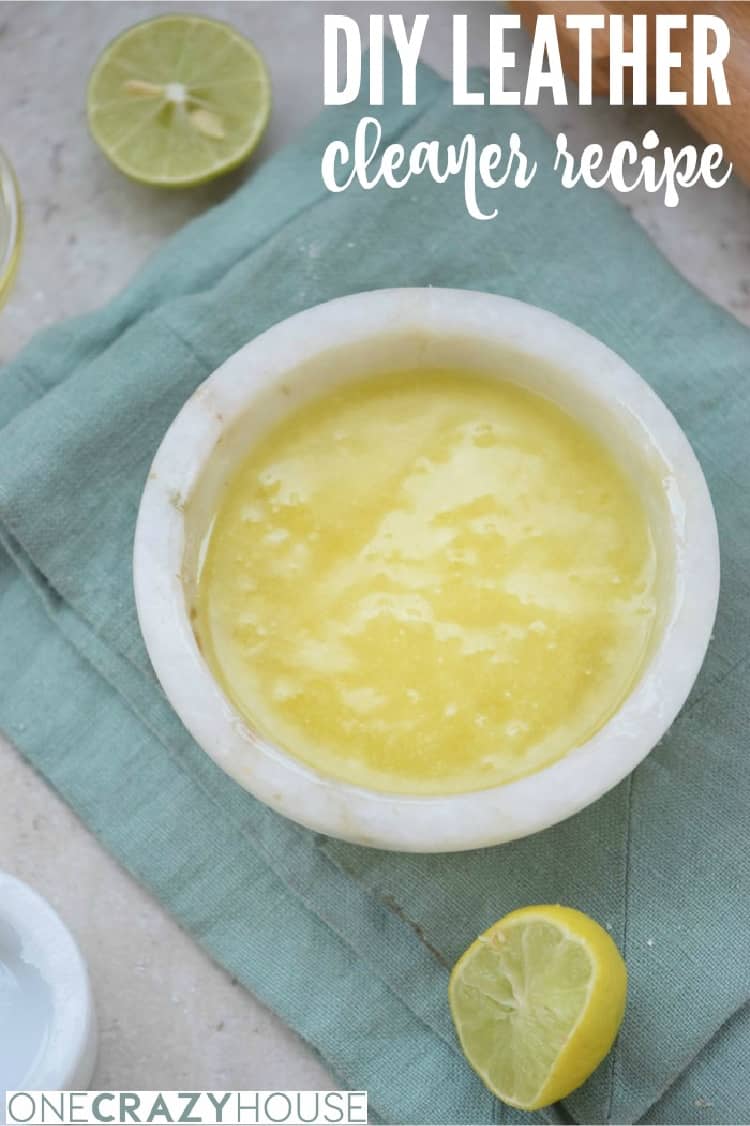 We all have that favorite leather boots or jacket we feel sooooo comfy in. Of course, their leather needs proper care, or it will wear out. I have used the leather cleaner I make on purses, shoes, chairs, and even a friends' couch. I've pretty much tried it everywhere and each time it brought surprisingly good results. My leather accessories now look brand new, even if they are a couple of years old. The oils really seem to restore the leather, making it look fresh and supple again. And it preserves it so well!
So, are you ready to give new life to everything in your wardrobe, made of leather? Let's go!
How to Make Homemade Leather Cleaner
If you own leather clothing, shoes, accessories, and furniture, you should be taking proper care of it. If you don't you might experience some very unpleasant issues. And no one needs their leather to dry out, get mold or just look… old!
So, let's start with some things we all need to know about cleaning leather with natural products.
1. No Common Household Cleaners on Leather! EVER!
To honest with you, I had no idea that you couldn't use common household cleaners on leather. Let's say I learned it the hard way. I messed up my favorite leather sandals when I was a teen.
The reason? Things like alcohol and harsh chemicals dry up the leather, making it look awful while reducing its lifespan. I know it seems pretty obvious, but I had no idea!
So, I bought a few products and I didn't like them. I also messed up one of my purses so bad, that I had to throw it away! Needless to say, I was FRUSTRATED! How could they make leather cleaner, that damages leather? Who needs that?
So, I had no other choice but to make my own leather cleaner. With kiddos in the house, natural ingredients are every mom's go-to. That's the reason I started my research there.
2. Why Using Natural Ingredients to Make Leather Cleaner is the Best Thing to Do?
Combating grime, dirt and bad odor with leather products is crucial to keep them looking good and last for years.
What natural ingredients can you use to clean and condition leather?
Olive oil
Essential oils
Grapefruit seed extract
Coconut oil
Rubbing alcohol
White vinegar
Beeswax
and you can try also:
Castile soap
Saddle soap
Magic sponge
So, after a ton of research and even more testing, I came up with a leather cleaner that works like a charm. It's oil-based, so it hydrates your leather well like no other product but at the same time, it gets rid of the spots and dirt fairly well.
I picked 3 specific ingredients to make my own leather cleaner because of their multiple benefits:
Coconut oil
Olive oil
Orange / Lemon essential oil
I also like to keep it simple. The simpler, the better. So, I decided that if I am going to make a leather cleaner, it has to be very quick and easy to make.
3. Steps to Make Your Own Natural Leather Cleaner
Supplies Needed
3 Tablespoon coconut oil
1 Tablespoon olive oil
3 drops orange or 3 drops lemon essential oil
Bowl
Fork / Whisk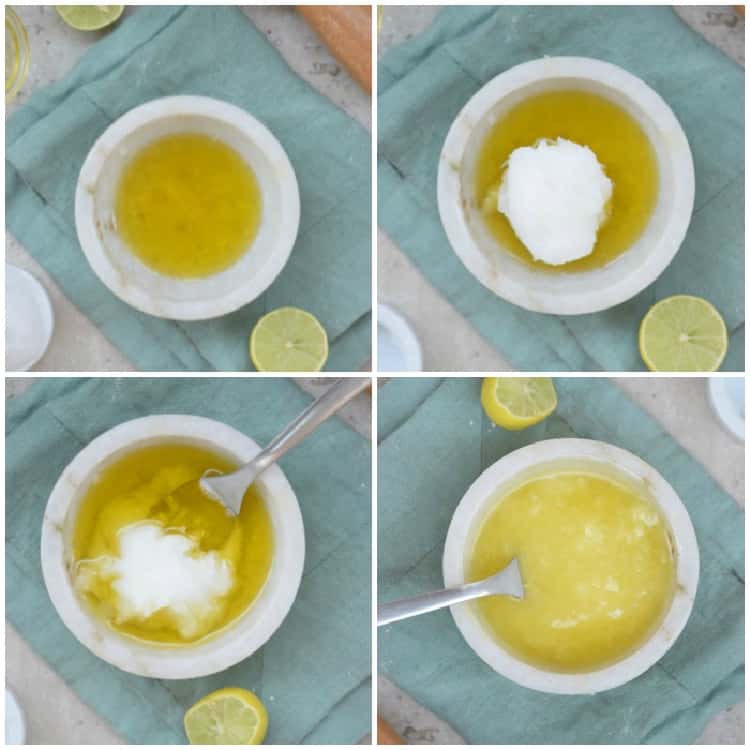 Directions
Combine the oils in a small bowl
Whisk it with a fork until the ingredients are blended together well
And you are done making your own leather cleaner! Yay!
4. Prepare Leather for Cleaning
Now, we have to take action. But before we proceed to apply the DIY cleaner, we have to prepare the leather. Making sure your leather is well cleaned before applying any product, will improve its performance and will result in a better-looking leather.
If you're cleaning leather clothes or accessories, use a piece of soft cloth to clean them from dust or anything else that might be stuck on them. If you're working on your leather furniture like a leather sofa or couch, start with thoroughly vacuuming it with the proper attachment and vacuuming power.
If you haven't done it before (I confess – I never had…), you will immediately notice the improvement in their look. But to truly rejuvenate your leather, you need to apply the cleaner you just made.
5. Perform a Test to Avoid A Mess!
ALWAYS proceed with caution to homemade cleaners! Some well-known leather experts even advise against using DIY cleaners on leather. If it's your first time cleaning your leather with a cleaner you made yourself, be sure to follow all the recommendations to avoid any possibilities of making it worse than it is. Have in mind that product warranties can be voided if you are using different than the recommended cleaning products.
That's why, if you want to give the DIY leather cleaner a try, we recommend spot-testing a piece on the leather before applying it all over. Using a cotton swab is recommended, as you can dip it in the cleaner and limit the amount of leather that is treated. Pick an inside edge or other hidden places to perform the test and wipe gently with the cleaner. If, after 24-48 hours the leather looks good, proceed to clean the entire piece.
6. Roll up your sleeves and clean your leather!
It works! It's been two days and the leather cleaner mixture you made has conditioned your test spot beautifully. Grab a clean cloth! Now, it's time to apply the cleaner to your leather. Use a soft dry cloth to clean and condition the piece of leather that needs treatment. If it's a belt or a purse – it'll happen quickly. But if you're going to rejuvenate your leather couch, arm yourself with patience and be ready to put some work in the process.
But I promise, if you really make a leather cleaner with this recipe, you will be amazed at how clean and conditioned your leather will look! That 4 years-old leather purse you adore? Bam! Almost brand new! The belt with a fun buckle you love? Bam! Looks like brand-spanking-new!
You will never need a store-bought cleaner because you can make your own leather cleaner that is SO good!
7. BONUS tip: Need more cleaning power? Here's how to boost the cleaning power of your DIY leather cleaner!
If you find that you need more of a cleaner than a conditioner, I got you covered! It's a solution made only with natural ingredients again and leaves the leather fresh, conditioned, and sparkling clean.
To make a leather cleaner with boosted cleaning powers, here's what you have to do. Take a spray bottle. Fill it with one part of the DIY leather cleaner recipe and 2 part vinegar (we use white vinegar). Close it tight and shake it well until everything is well combined. The vinegar gives a cleaning boost while the oils still work to moisturize the leather.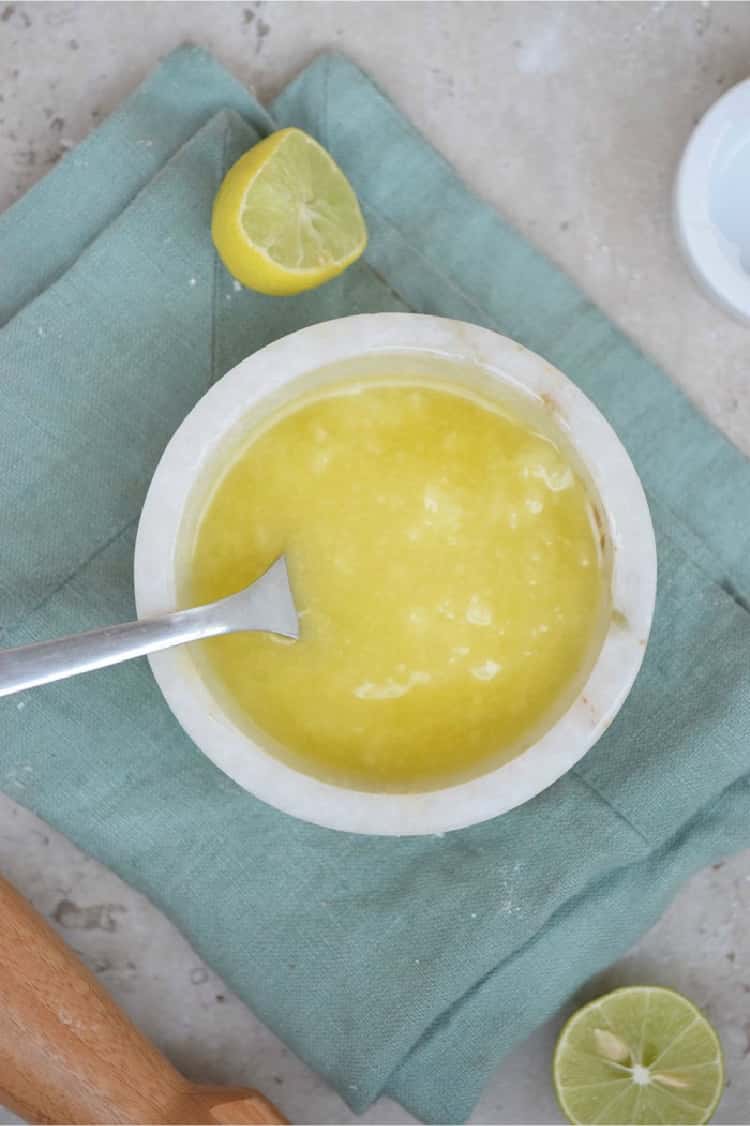 If you're like me, you've already got your supplies prepared to make your leather cleaner. Seeing your favorite leather purse or belt sparkling clean and looking like new, is such a wonderful feeling, isn't it? Then don't waste any more time! It's so easy to make that it's a crime not to!
Go and make your own leather cleaner and bring the life back to every leather item you own! Your leather belts deserve it. Your leather purses deserve it. Your sandals deserve it. Your (poor old) couch definitely deserves it!
Cleaning Leather Naturally
I would have never thought I would be making my own leather cleaner to clean a stain because I never knew you can't clean leather with common household cleaners. Yet, here I am! The best part is that it's so simple to make a leather cleaner by yourself and bring the life back to your leather. If you can't find the perfect leather cleaner, you're going to love the results from this recipe!
Taking good care of your leather will not only keep it sparkling clean but will also extend its lifespan A LOT! Store-bought leather cleaners could be pricy, unsafe for small children and pets, and could not bring the results you want and expect from a product like that. The solution? Make your own 3-ingredient leather cleaner and balm that will blow your mind with the results.
If you liked learning how to make leather cleaner, try more of our DIY cleaning recipes here: