I think it's safe to say that pretty much everyone has hydrogen peroxide in their first aid kit. A while back, we wrote about the many uses for rubbing alcohol, and as it turns out, hydrogen peroxide is just as useful! It's great for cleaning, is essential in your beauty routine (goodbye, cracked feet!) and is handy in the kitchen, too. Not to mention, it saves you money on other products that you would normally go out of your way to buy. Read our uses for hydrogen peroxide to see all this miracle solution can do!
Hydrogen Peroxide Hacks You'll Wish You Knew Sooner
Video: Awesome Hydrogen Peroxide Hacks For The Home
Hydrogen peroxide can be used for so many things! Check out this short video that shows some pretty amazing hacks.
Turn your peroxide bottle into a spray bottle
for quick cleaning. Just unscrew the cap and add a spray nozzle.
via Listotic
This 2-ingredient carpet cleaner will get even tough stains out of carpet. With pets and kids, it has been a lifesaver!
via Kids Activities Blog
Clean out your ears with a peroxide treatment. (Note: Do not try this if you have an ear infection or an existing ear condition.)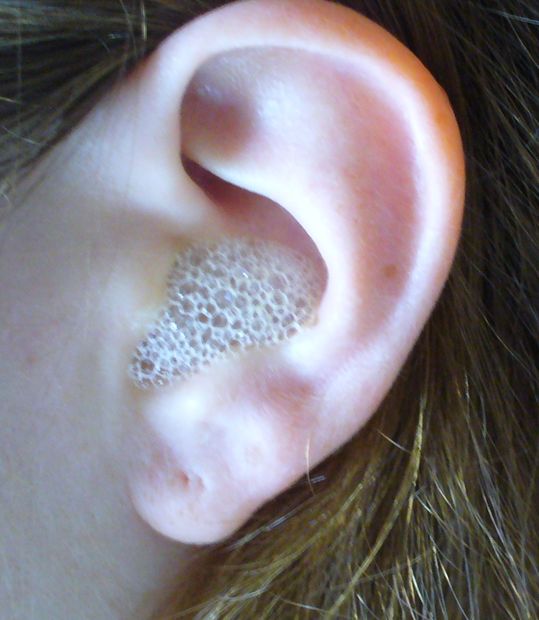 via Instructables
Hydrogen peroxide – you can clean makeup brushes, clean grout, get scoured spots off of pots. These recipes couldn't be any easier (click the image to watch a video).
Uses for Hydrogen Peroxide
Promote healthier skin by making sure you clean your makeup brushes regularly with a mixture of Castile soap, hydrogen peroxide and water.
via Apartment Therapy
Get yellow armpit stains out of white clothing.
via One Good Thing
Clean a burnt pot with baking soda, hydrogen peroxide and aluminum foil. Goodbye, burnt residue!
via Centsable Momma
Conduct a science experiment: kids love making "elephant toothpaste."
via Navigating by Joy
Get your feet ready for summer. No more dry, cracked heels here!
via I Save A to Z
Bring new life to old cookie sheets with this peroxide-based miracle cleaner. I never would have thought it possible to remove years of baked-on gunk!
via One Good Thing by Jillee
Soak your fruits and veggies in water and food-grade hydrogen peroxide (3%) for 30 minutes to remove dirt and pesticide residue.
via The Gardening Cook
Combine lemon juice, peroxide and baking soda to make an all-natural bleach alternative. Perfect for families with sensitive skin.
via Don't Waste the Crumbs
Remove icky residue on glass stovetops with hydrogen peroxide and baking soda.
via Strong and Beyond
Clean and sanitize your toothbrush. Peroxide also works as a mouthwash in a pinch.
via The Dental Check
Hydrogren Peroxide Uses
Give copper an antique look by spraying it with peroxide, vinegar and salt. This technique works on galvanized metal, copper or brass, too.
via Flea Marketing Garden
Make your own all natural tub, tile and grout cleaner using hydrogen peroxide, baking soda and dish soap.
via Pop Sugar
Uses for hydrogen peroxide: It helps get the toilet sparkling white and disinfected.
via Pop Sugar
Peroxide, baking soda and peppermint essential oil make an excellent retainer cleaner, and you'll have super fresh breath, too.
via Mom 4 Real
So before you run out to buy another cleaning or beauty product, try using peroxide in your place. You may be pleasantly surprised by the results.
If you liked these hydrogen peroxide uses, check out more of our hacks: