It just isn't summer without ice cream, and lots of it! But ice cream can be messy… Sometimes it's difficult to get out of the container. Or maybe you'd like an ice cream sandwich but you want it easy and fast. We've got you covered! Here are the BEST ice cream hacks we've found to totally upgrade your summer… or at least your ice cream eating experiences. Bon appetit!
Ice Cream Hacks You Can't Live Without
Make ice cream sandwiches the easy way. Slice a pint-sized container of ice cream into circles, put them between two cookies, and there you go!
Looking for tricks to scoop your ice cream more easily, when it is hard as a rock? Or to make ice cream sandwiches "fancy" when you have only two minutes to spare?? Or even how to make ice cream sandwiches in seconds… this video of ice cream hacks was made for you!
Keep ice cream softer and fresher by placing the container in a large Ziploc bag. No more waiting to scoop your ice cream!
Put an end to leaky waffle cones! Put a marshmallow in the bottom to keep all that ice cream goodness inside.
No ice cream maker? No problem! You can make no-churn ice cream in a bag, and it only takes 10 minutes. What a fun experiment for the kids this summer!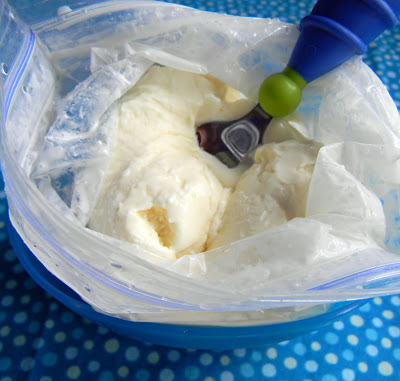 Put your favorite fruit and ice cream between two waffles for a treat that  your kids will be really excited about!
When you're hosting a kids' party, scoop ice cream into cupcake liners and refreeze so you can easily hand out individual scoops when you slice the cake. Pre-scooping will save you so much time!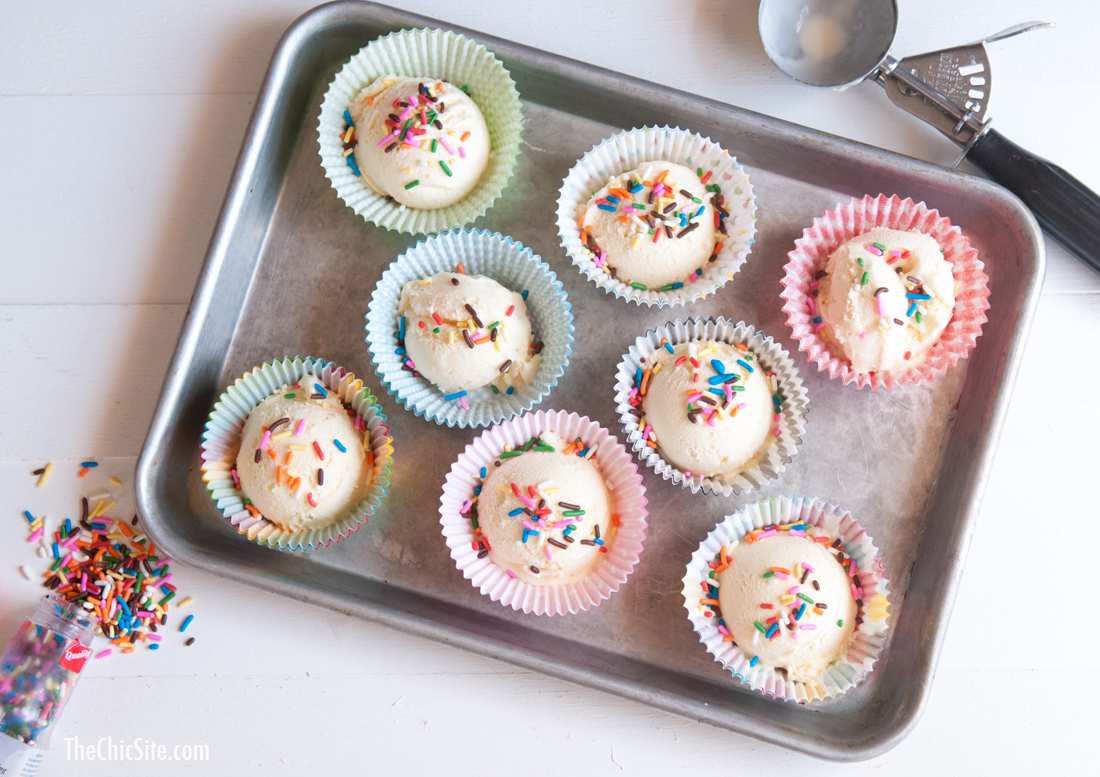 Keep hands clean when eating ice cream on a stick. Poke a small hole in the cupcake liner, and slide it up the stick to prevent messy drips.
Not a fan of unhealthy treats? You can totally make ice cream with bananas! Add marshmallows, fudge (okay those aren't healthy) or more fruit, freeze in a pan, and then scoop it up. It's so good.
Make slice-able ice cream! Pour your homemade ice cream into a loaf pan, and once it's set a little bit, insert lots of popsicle sticks before popping them back into the freezer. When your ice cream is set, pull it out of the loaf pan, and cut the ice cream into slices.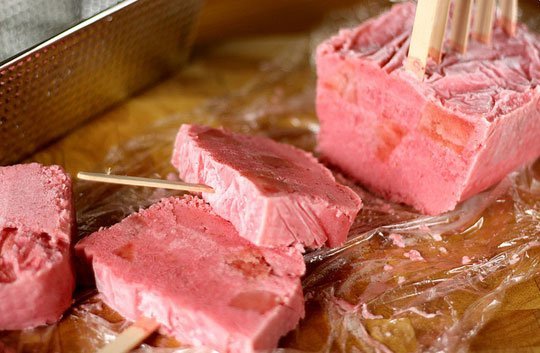 Make cookie bowls for your ice cream… it's so easy! Just smush your favorite cookie dough onto the bottom of a muffin pan, bake and pull them off. Voila!
What's the secret to an amazing ice cream cake? Ice cream sandwiches! Layer them, adding a sauce layer in between and on top and then coat the stack with hot fudge sauce that hardens into a chocolate shell.
Or layer Oreos, ice cream, whipped topping and caramel or fudge sauce to make these amazing ice cream cupcakes.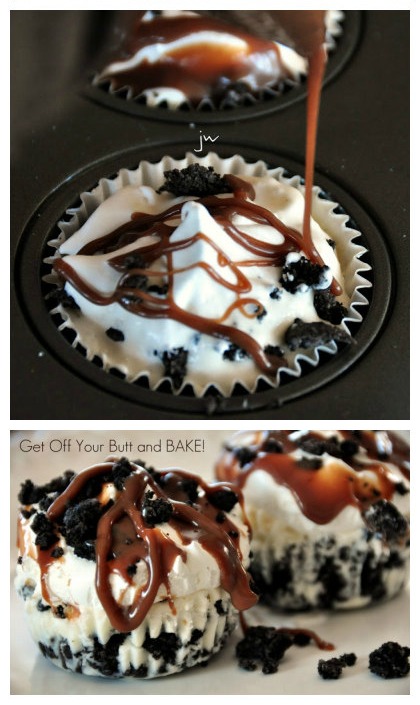 Turn your kids' ice cream cones into cute frogs or monkeys. Fun!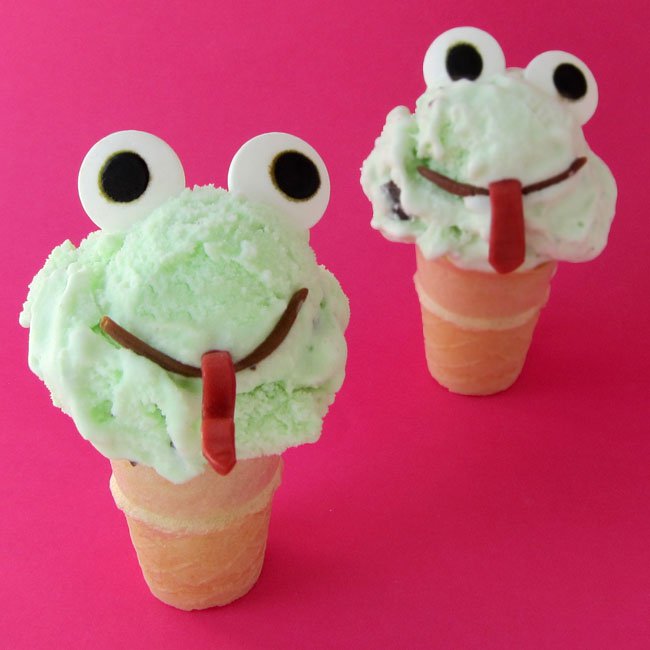 Make ice cream cubes to add a little sweetness to your milk in the summertime.
Scoop ice cream without breaking your wrist. Run a knife under hot water, and cut the ice cream in the container. Run the scoop under hot water, too, and it'll come right out. Promise!