We all have a pile of them: gift cards. In the last several years, the popularity of giving gift cards as gifts has grown exponentially. Now you can find gift cards no matter what store – or restaurant – you go to (or shop online).
Here is everything you need to know about making gift cards really mean something to the person you are giving it to.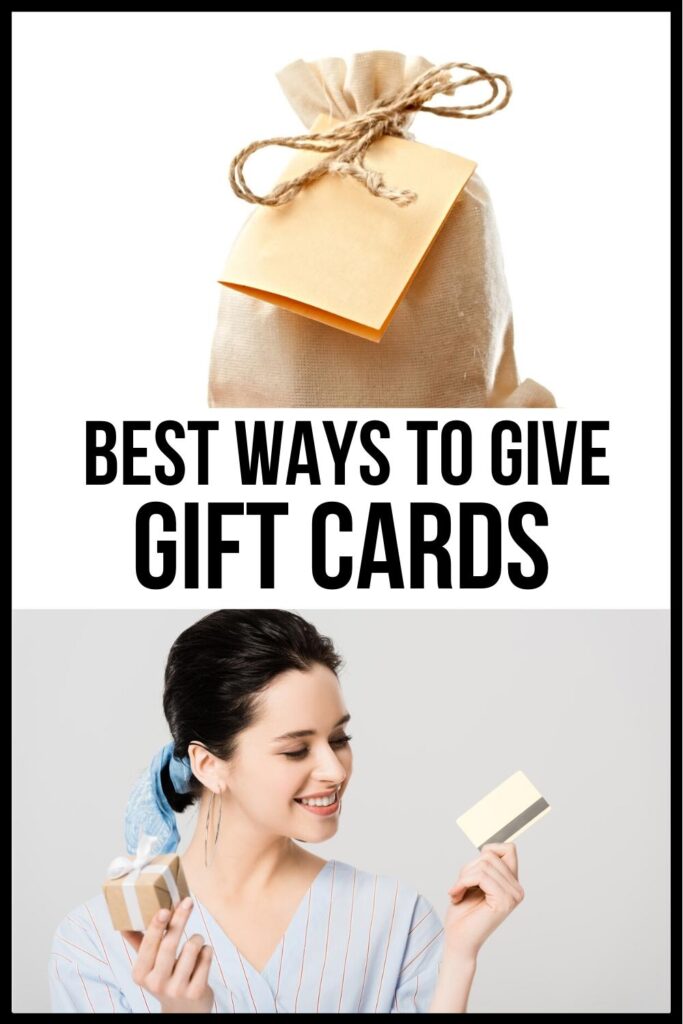 Are Gift Cards A Good Gift?
Gift card gifts sometimes get a bad rap – that they are "lazy gifts" or they're impersonal. Au contraire. A gift card is the most thoughtful present there is. It's the gift of being able to buy whatever you want, whenever you want it. It's essentially like giving (or receiving) cash without potentially seeming crass in certain situations.
Can you really think of a better all-around gift than a gift card? It's fun to have money for a favorite store that you HAVE to spend because someone essentially gave you the money for that store.
Many people feel guilty about treating themselves or buying that one thing they have had their eye on for a long time. But with a gift card, it feels ok – even fun – to finally get that splurge they have been wanting.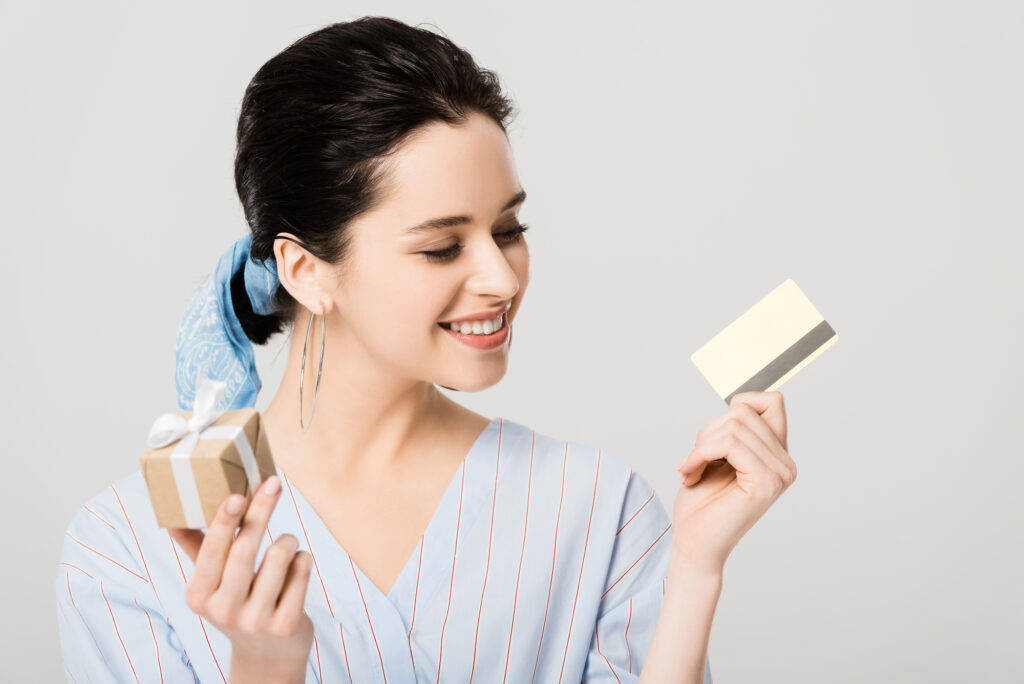 How to Choose Which Gift Card to Buy
The key to giving a gift card is to consider the person you are giving it to and think about what they really like or enjoy. If they don't like shopping at Amazon, it doesn't make sense to give that person an Amazon gift card.
However, if Target is her favorite store in the whole world and she goes there every week, then giving her a Target gift card gives her the freedom to splurge on herself – or buy essentials and save a little on her monthly bills. But the point is that she has the freedom to choose, and that is the beauty of gift cards.
These will make great gifts for any occasion – birthdays, new baby, graduation, Christmas, teacher gifts, thinking of you, get well soon, you name it.
Gift cards also make great last-minute or quick gifts. Let's face it, today's pace of life is lightning fast, and gift cards make a terrific fast, personal gift. Win-win, right?
Do Gift Cards Expire?
According to federal law, a gift card cannot expire within five years of the purchase date. However, inactivity fees or service fees can be charged if it isn't used within 12 months, reducing its value.
What Is The Best Gift Card To Give?
Since you'd probably prefer that your gift card gift be enjoyed rather than forgotten in a drawer full of clutter, here is a Wallet Hub's list of the top 15 most popular (and loved) gift cards.
Amazon Gift Card
Visa Gift Card
Walmart Gift Card
Target Gift Card
iTunes Gift Card
Starbucks Gift Card
American Express Gift Card
Disney Gift Card
Ebay Gift Card
Sephora Gift Card
Google Play Gift Card
Costco Gift Card
Home Depot Gift Card
Chick-fil-a Gift Card
Best Buy Gift Card
If you don't see any gift card ideas on this list that the person you have in mind will love, then take a little time to think about what he enjoys or where he likes to shop when he needs something. For example, does he have a daily coffee habit? Then maybe he would appreciate a gift card to Starbucks or a local coffee shop.
I am sure that without too much effort you will be able to come up with a great idea he will appreciate.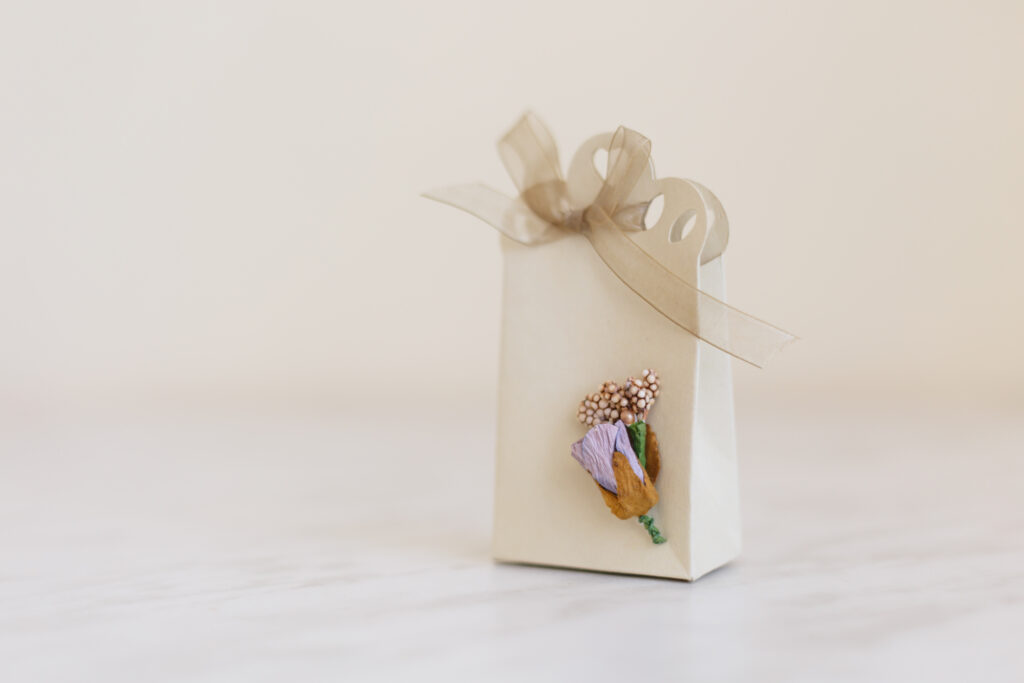 Gift Card Presentation Ideas
Ok, you have picked out a gift card that you know will be a hit. How do you present it to that special person in your life? Sometimes giving gift cards can be tricky, especially if you like to make gifts fun because they are so small, making them hard to present in a fun way!
Until now. This list of creative ways to give gift cards will make you want to give everyone you know a gift card for the next occasion, just so you can use all of these great ideas!
Bring the fun back into the gift-giving experience while giving them that gift card they crave with these creative ways to give gift cards. These ideas can also be used as creative ways to give cash gifts!
1. Decorative Bag
Instead of using one of those generic store-supplied gift card holders (which are basically envelopes), use a cute bag. You can buy cute gift card bags or get plain ones and decorate them yourself. You can even find handcrafted bags that give a more unique feel.
2. Gift Card Box
There are lots of adorable options for gift card boxes for any occasion. You can buy them or even print them out. Sometimes giving a box makes it feel more like a gift than an envelope does.
3. Ugly Sweater Gift Card Holder
I love this ugly sweater gift card holder idea for the holidays. It's creative and makes both giving and receiving the gift fun.
4. Cute Drawstring Bag
No need for paper. Use a reusable drawstring bag that you can cinch closed. So many colors and patterns available!
5. Cute Mini Stuffed Animal
Attach your gift card gift to a small stuffed animal or a bouquet of flowers or some other small item that you know the recipient will appreciate.
Are you looking for a meaningful gift to give but are unable to decide what that is? Or perhaps you simply know the special person in your life would prefer the ability to pick out their own gift themselves. No matter what the reason, there are times when a gift certificate is a perfect gift.
Since you want to demonstrate that care and thought went into picking the gift, use these gift card ideas and presentation ideas to help.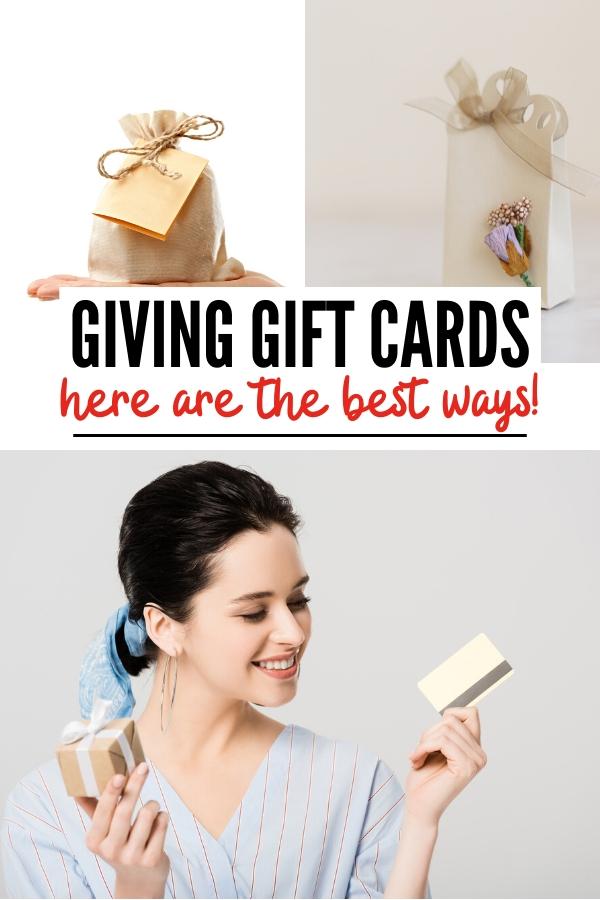 More From One Crazy House: