We love an organized house right? Haven't we always dreamed of having an organized pantry? Here are some great items that will help you get your pantry organized and in tip top shape!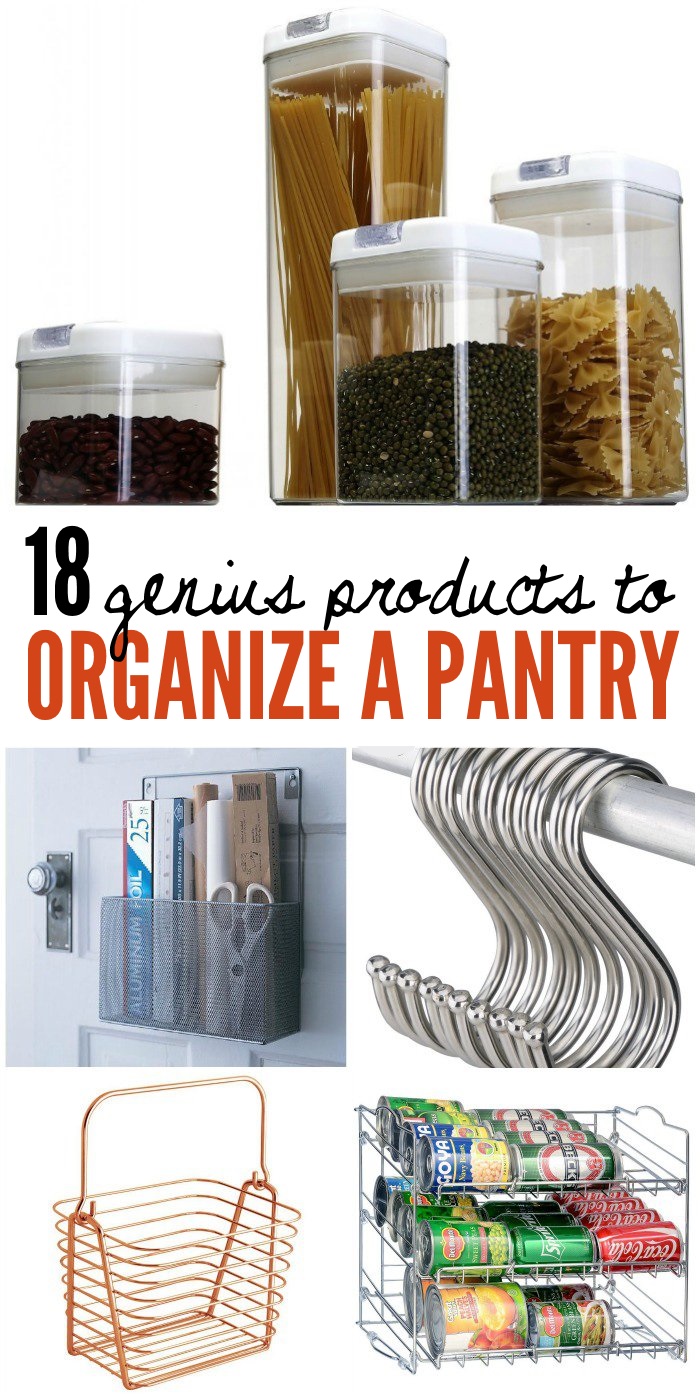 Products to Organize the Pantry
1)Mesh Stacking Bin– These bins are great for oddly shaped items. If you store fruit or potatoes in your pantry then this is the place to keep them organized!
2) Wall Mount Grocery Bag Dispenser– This grocery bag holder is perfect for storing all those pesky bags. Keep the bags handy for taking lunch to work or walking the dog.
3)Transparent Plastic Food Containers – You can't be organized if you can't see what you have. These containers are perfect for storing everything so you can see it and find it when you need it.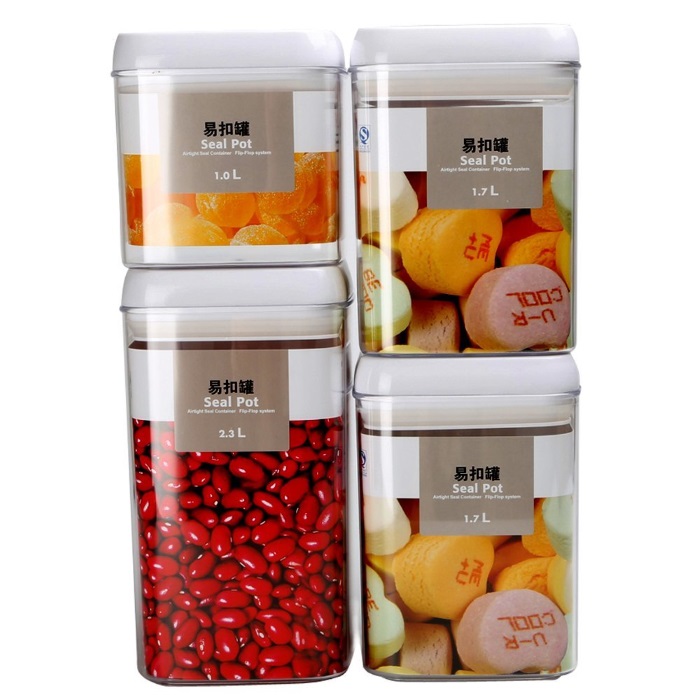 4)Spice Packet Organizer Bin– I don't know about you but when I buy those flat spices they always fall through a crack or end up underneath some box where I never see it again until it gets punctured and makes a huge mess! This bin is just the right size to store those spice packets and keep them in place and off the floor!
5)Under the Shelf Rack Storage Bins– Grab some extra space by putting extra storage under the shelves. These bins will double the amount of space you have in your pantry which makes it easier to organize and keep things in their proper place.
6)Chalkboard Labels– Who doesn't love a good label? These chalkboard labels are re-usable and the best part is how cute they are! Label the plastic bins above with these to stay even more organized!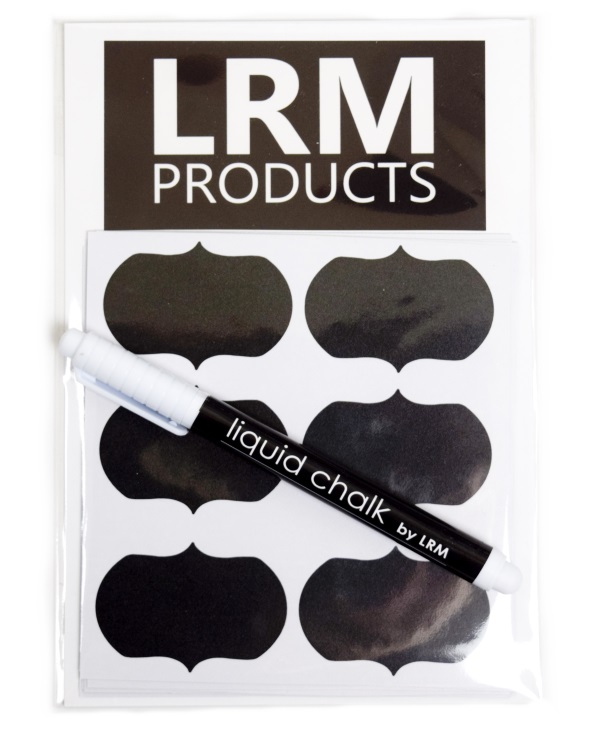 7)Shelf on Wheels Expandable Pantry Roll Out– Keep your food items off the floor and easily accessible with this rolling drawer. And again add more storage space by taking the floor back!
8)S Shaped Hooks– These hooks are great for pans or coffee mugs or even spatulas or strainers.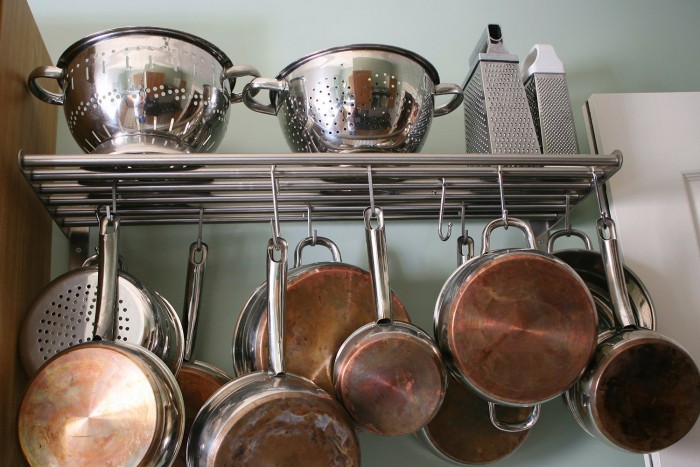 9)Wall Mount Pantry Caddy – This caddy is perfect for storing this long rectangular boxes that take up so much space when they are lying down and never seem to fit anywhere! Plus you can throw other tall odds and ends in here to take back shelf space!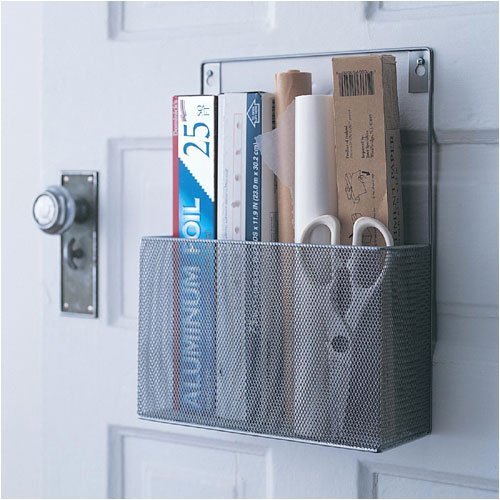 10)Wall and Door Rack – Use the door or wall space to add even more storage. This rack is great because it is adjustable and you can change the height depending on how tall your stuff is.
11)Stackable Can Organizer – This is perfect for organizing because it helps you use the oldest can first. I for one hate rotating cans when I buy new ones and this does that for you!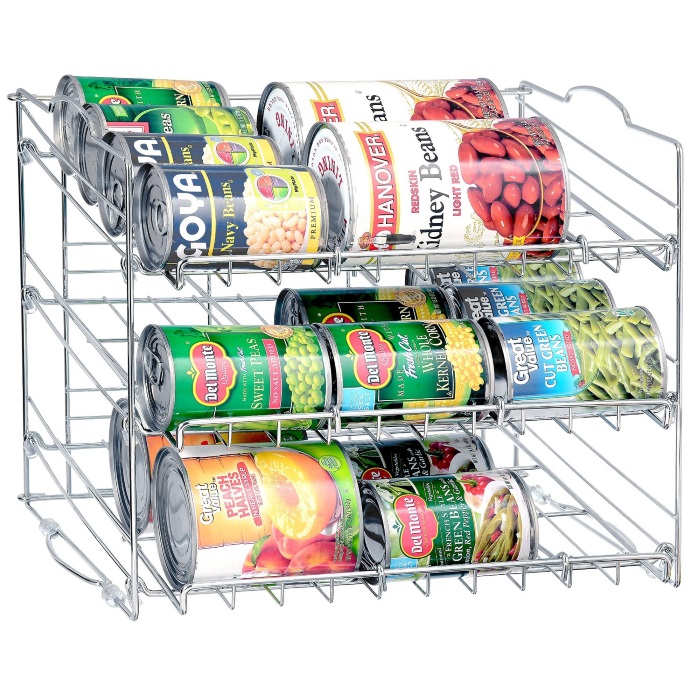 12)Baby Food Pouch Organizer– Genius! These pouches are so convenient but they have never been convenient to store, until now! This will save you so much space and make it easier to find the strawberry banana flavor, which is the only flavor Timmy will eat this week am I right???
13)K-Cup Storage Dispenser– Is there anything more annoying than trying to store k-cups? If you are a coffee person and have a lot of these on hand you definitely need something to keep them organized. These tall and slim dispensers are perfect for storing the k-cups and keeping them organized!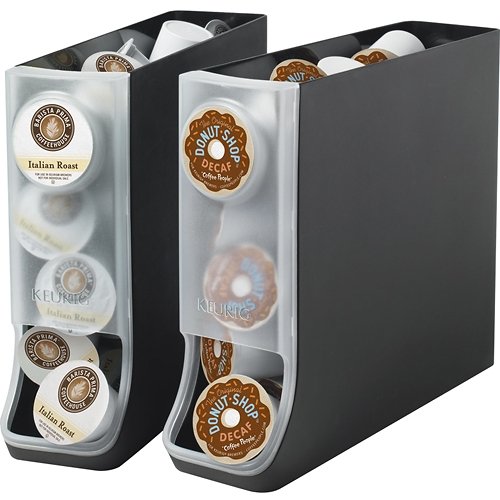 14)Shelf Liners– While you are in the pantry getting organized throw down shelf liners for easy cleanup in the future! This will stop those small bits from falling to the floor and attracting friends!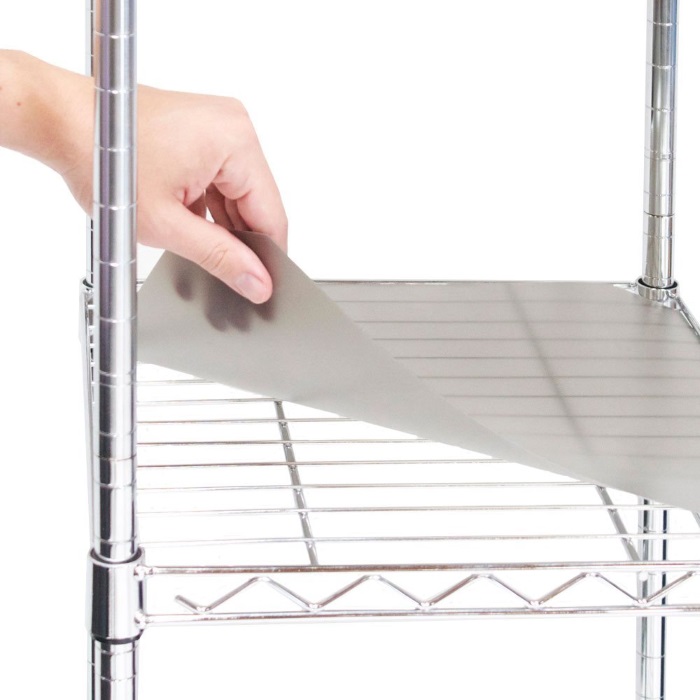 15)Turntable– If you are like me you have a lot of small odds and ends like toothpicks, food coloring, and other random stuff. You definitely need a turntable/lazy susan to keep them from getting lost in the shuffle.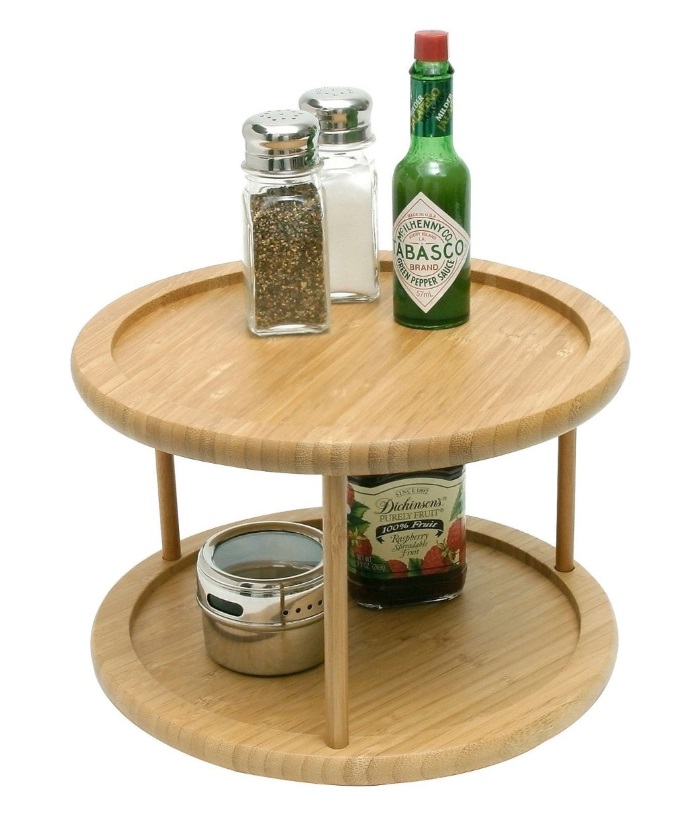 16)Treat Container– Do you store Fido's stuff in the pantry too?? Then this plastic treat container is just the thing to add some organization to the dog or cat's goodies!
17)Wire Basket Tote w/ Handle– This wire tote is pretty and functional! Perfect for those things that you want to store in the pantry but still need quick access to. Kid snacks, granola bars, or apple sauce containers? Store them in this tote and then pull it out each day for snack time!
18)Utensil Caddy– This is the same theory as the tote above. If you host a lot of parties and have extra silverware or even plastic utensils to pull out all the time this caddy is perfect for storing and organizing utensils and flatware!
BONUS – Free Kitchen Cheat Sheet
Looking for a shortcut? Something to make cooking easier??
We LOVE having a kitchen cheat sheet handy – it is a fridge magnet and is perfect for those days when you can't find the tablespoon or need to remember what to use if you run out of oil or whatever! Genius! And it's FREE!