We use our microwaves to reheat foods all the time, but you'd be surprised with these microwave hacks and microwave-safe dish– the snacks, desserts and fast family meals you can cook in the microwave oven from start to finish! Most of the ingredients are already available in your homes. You will just need to prepare either a microwave-safe plate or microwave-safe bowl!




Sometimes you're just too busy to stand by the stove to prep food. Maybe it's just too hot to fire up the oven. Either way, the microwave can save the day with minimal cooking time and the best part… NO FRYING! From baking decadent desserts to meals that can be cooked in only minutes, here are 20 microwave recipes you didn't know you could cook in the microwave.
Easy Microwave Hacks Recipes
Get your fix for slices of banana nut bread with an easy peasy Banana Nut Mug Cake.
Make Microwave Monkey Bread without turning on the oven. Tip: You'll need a silicone bundt pan for the microwave.
Egg Fried Rice with scrambled eggs in the microwave is even easier than takeout!
English Muffins are a staple for breakfast, but did you know you can make them yourself in the microwave in just three minutes?
Satiate your sweet tooth with some Easy Microwave Pralines. You could even whip up a batch in a flash for gift-giving this holiday season!
Snacks and Meals for the Microwave
Enjoy breakfast on the busiest mornings with a quick and tasty Microwave Breakfast Flatbread Pizza.
Here's another way to make holiday goodies fast: Microwave Gingerbread Cookies.
Caramels are a favorite here, and you can make a batch of ooey, gooey, chewy Microwaveable Caramels without fussing with a candy thermometer.
Apple Crisp is the perfect fall dessert, but if you don't want a bunch of it around to tempt you, make up a few single-size servings in the microwave.
Make an entire meal through microwave cooking! This one-dish Microwave Shrimp Primavera looks amazing, and cleanup will be super easy.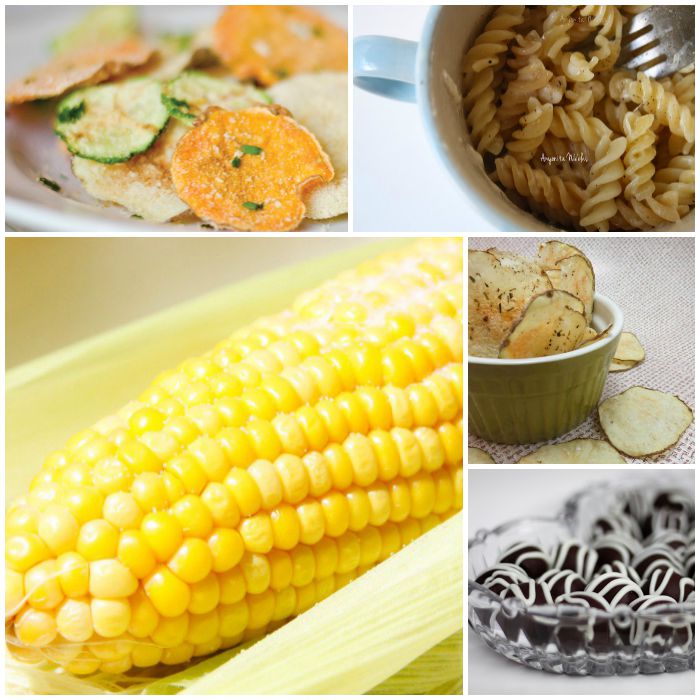 Cool Foods You Can Cook in the Microwave
I had no idea you could cook corn on the cob inside the microwave. That's so much easier!
Planning a date night at home? Make some romantic and delicious chocolate truffles in the microwave.
For a salty snack, aside from popcorn, try Sour Cream and Onion Veggie Chips. Yum!
Or, if you prefer good ol' potato chips, you can make those in the microwave, too, adjusting the recipe with a few tablespoons or sprinkle of salt and pepper or your favorite seasonsings.
How ridiculously overpriced are the microwaveable macaroni and cheese cups in the stores? Now you can make your own pasta of Microwaveable Mac and Cheese in a Mug for a fraction of the cost.
Recipes for the Microwave
For a more grown-up version of mac and cheese, you have to try this Microwaved Horseradish Bacon Mac and Cheese.
Want lasagna, but afraid you'll eat half the pan? Make Spinach Ricotta Lasagna in a Mug for all the cheesy goodness with none of the guilt.
Roasted cashews are a delicious snack, but who wants to turn on the oven for a handful of nuts? Roast them in the microwave instead!
Creamy, dreamy Lemon Curd is amazing on toast. Yes, you can totally make it in the microwave (and your house will smell amazing)!
For another yummy and easy breakfast, try French Toast in a Mug.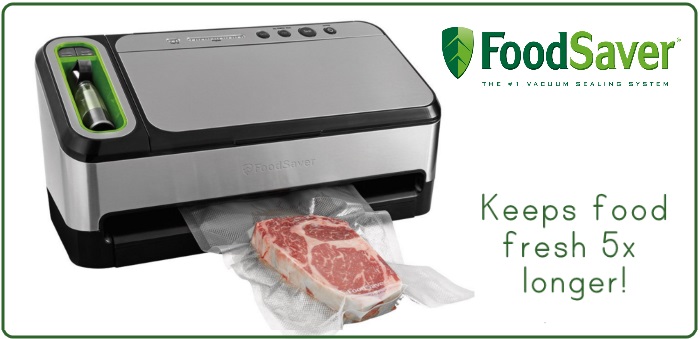 Which microwave hacks you will try first?