Laundry is the dreaded chore around here. Here's how to fold a shirt like a pro – you will be surprised at how fast and how crisp your clothes can be following these folding tricks!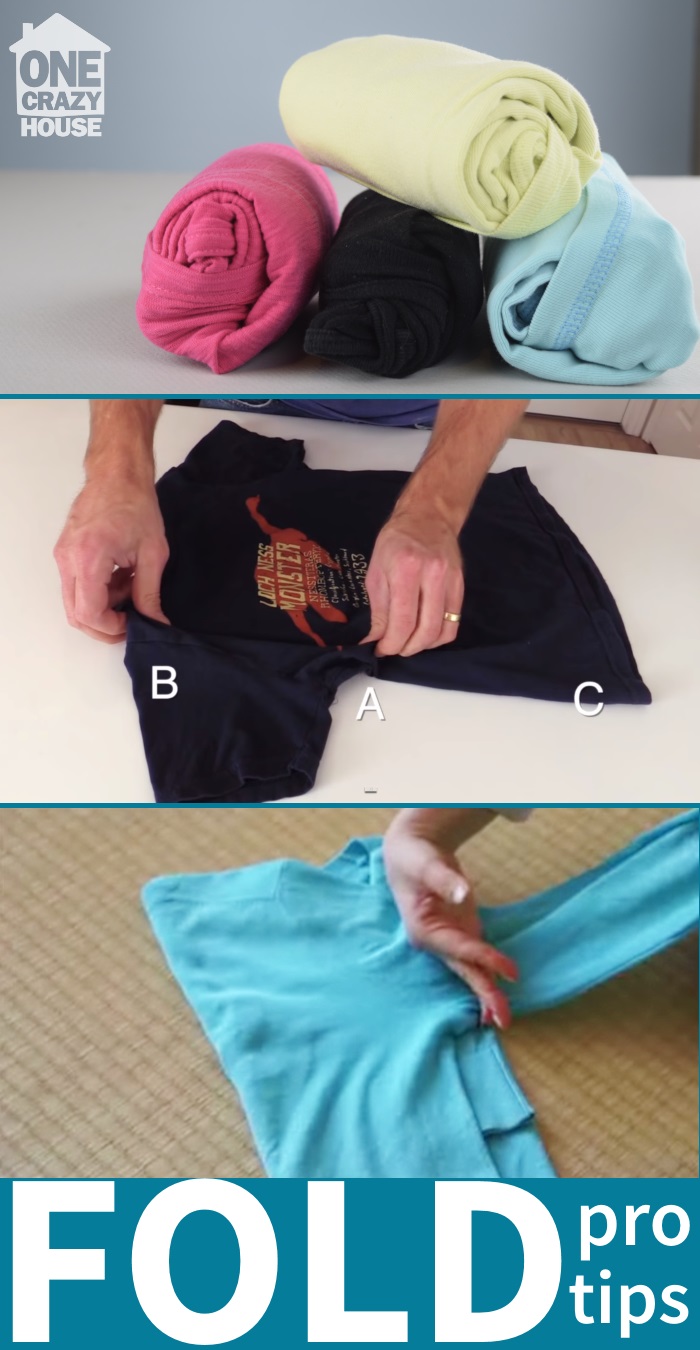 How to Fold a Shirt for Travel
Roll it up! This is the best way to keep clothes from being in a big pile when your are traveling. In a neat little ball you will easily be able to find the shirt you need. No more digging!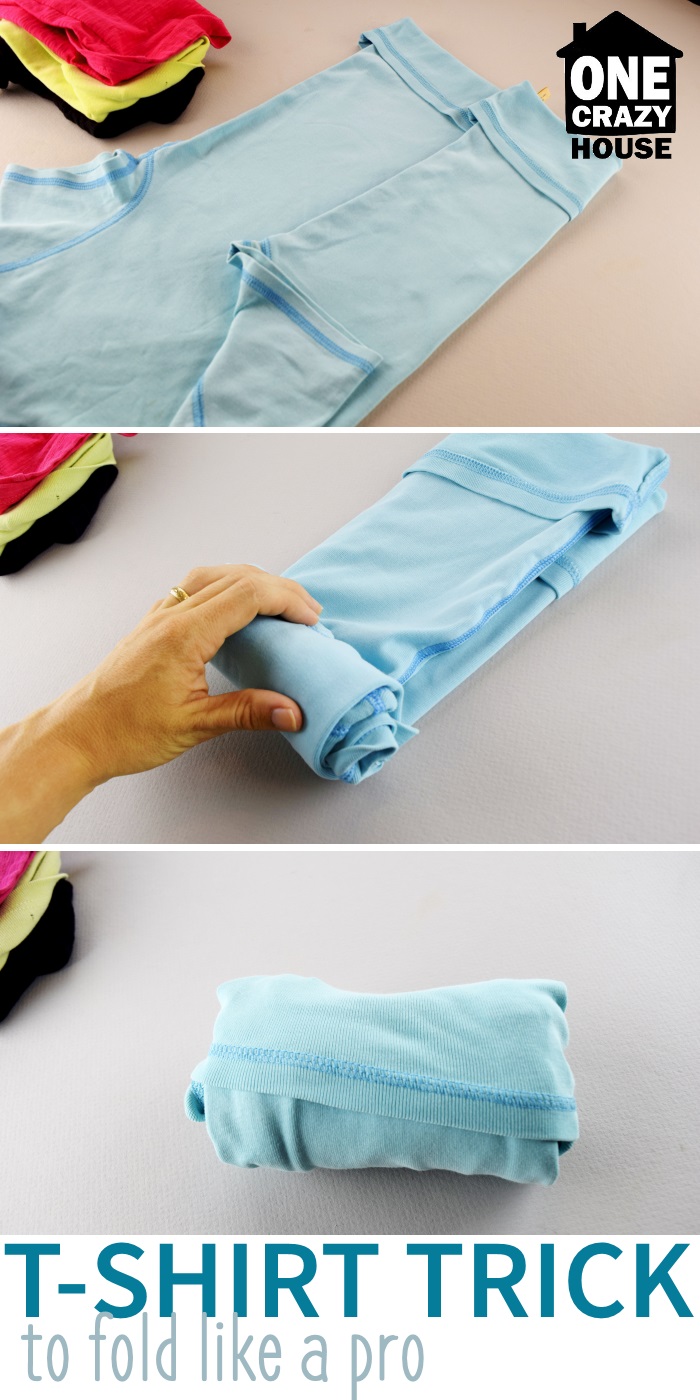 Video: Folding Shirts Trick
I made a short video showing how to roll your T-shirts. Check it out!
How to Fold a Shirt the Fastest Way – Promise!
From Jared of How Does She. Brilliantly EASY – and it takes mere seconds.

How to Fold a Shirt with Long Sleeves
From Marie Kondo, author of the book, The Magic of Tidying Up.   Check out how she folds the sleeves. No more arm pit creases!
For the Folding Idiots… Use a Board.
Isn't mom, Ricky, super fast at folding with this nifty laundry board? It is easy enough kids can do it!
Try this! Fold a Shirt, Over a Hanger
Another genius sweater trick from Jared. You can fold them over a hanger for long-term storage.