We all love dessert, but let's face it, not all of us are experts in the kitchen. That's where these treats come in. These dessert recipes are so delicious and decadent that you won't believe they're just three ingredients!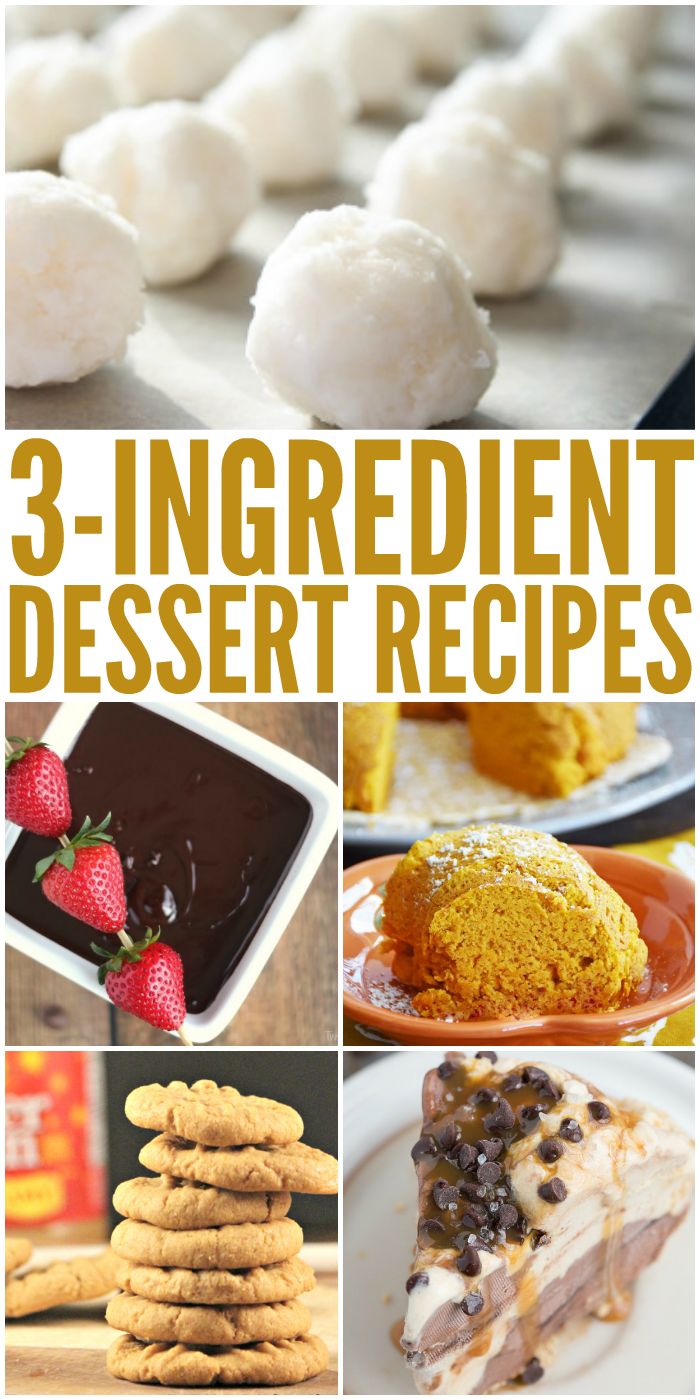 Make some of these coconut balls for the holidays. They look like little snowballs!
Oh my word. Definitely making this 3 ingredient ice cream pie for the next party we attend. It only takes 10 minutes!
These easy peasy peanut butter cookies are a great starter recipe for the kids to try.
Make some yummy chocolate lava dip for your fruit, crackers or cookies. It's tasty on angel food cake, too.
Make a moist and delicious pumpkin spice cake without a lot of fuss. Can you believe that is only 3 ingredients?
Make this 3 Ingredient Rustic Plum Tart for your holiday dinner, and your guests will be super impressed!
Get the decadence of red velvet cake in perfectly moist 3-ingredient cookies.
This Peach Cake is not only just 3 ingredients, but it's made in one pan, too. Gotta love easy cleanup after cooking.
Let the kids help you make this delicious dairy free chocolate pie.
Soft pumpkin cookies are the perfect fall treat for the little ones (and for you)!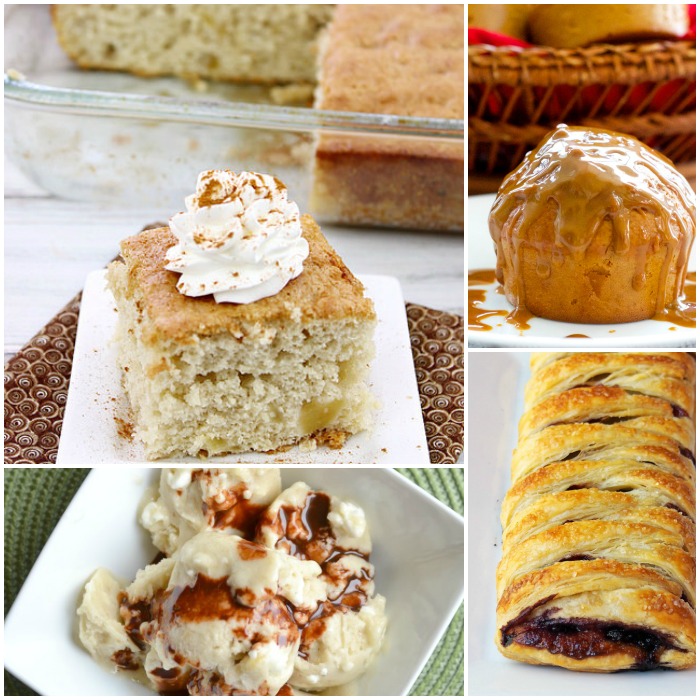 Are muffins a breakfast or a dessert? We think these Dulce de Leche Muffins can be both.
This Lemon Blackberry Braid looks totally rustic and totally mouthwatering.
3 Ingredient Apple Cake will be your go-to easy dessert after you try it. Seriously.
Banana ice cream is a super simple, healthy dessert that the kids can make.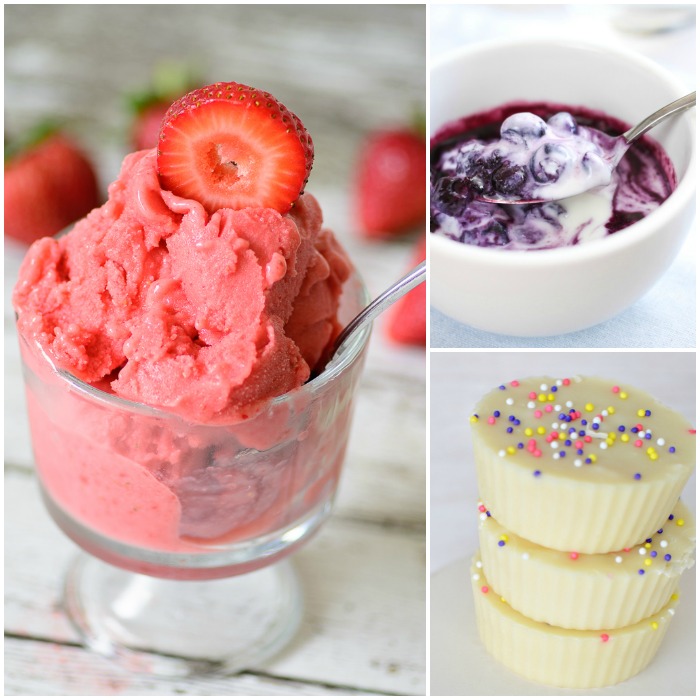 When you're craving something fruity, make a batch of Strawberry Frozen Yogurt. This would probably work well for blueberries, too!
Speaking of blueberries, how about some Blueberry Soup? Hey, at least it's good for you!
Add this 3-ingredient white fudge to your list of treats to make for the holidays.