Ah, summer is almost here and with that comes grilling season. Take advantage of that this year with the help of this list of easy grilled meals the whole family will love!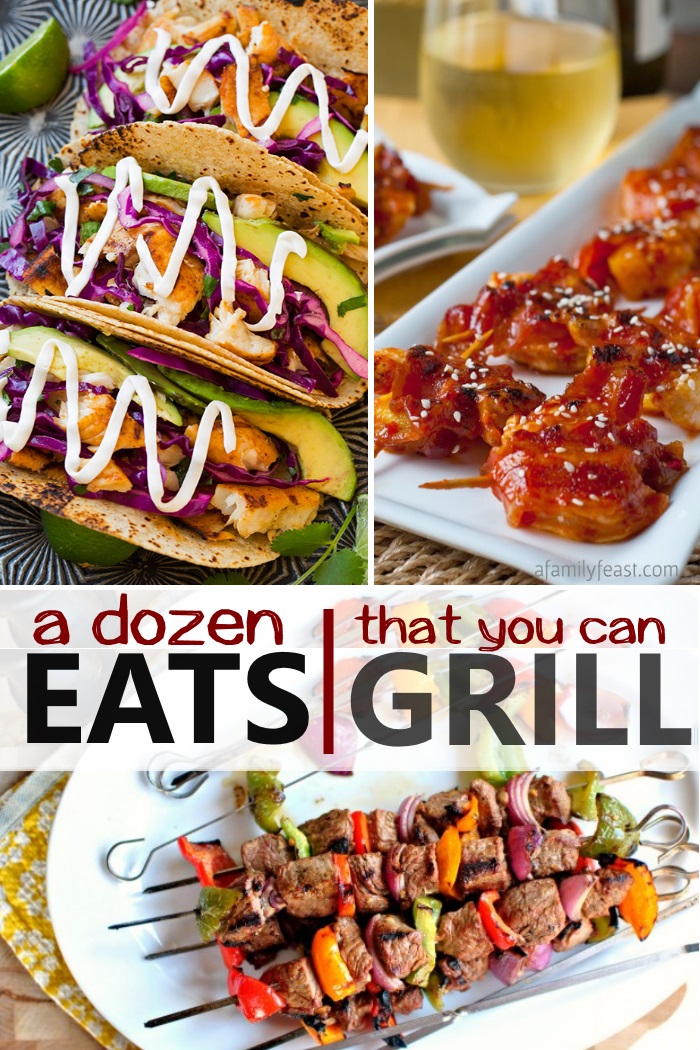 Easy Grilled Meals
Whether you're looking to take advantage of the warm weather or just trying to find a quick dinner option, these grilled entrees are sure to fit your needs.
These BBQ chicken kebabs are delicious and can be prepped ahead of time and kept in the fridge until ready to grill at dinner time.
Steak Kebabs are super easy to grill – and mix them with colorful peppers and onions for a tasty meal.
Not a chicken fan or just looking for a red meat option? Try these rosemary steak kebabs! Simple to prep and only minutes on the grill.
Ever thought about throwing pizza on the grill? It takes about the same amount of time as baking it but adds and extra depth of flavor thanks to the smokiness of the grill. Yum!
Stone ground mustard and honey take this Easy grilled chicken to a whole new level! You are definitely going to want to add this to your meal planner.
Shrimp skewers are a great quick grilled meal because they take less than 10 minutes to cook through and the sweet and spicy sauce adds a really great flavor.
Tacos are already yummy, so why not try these grilled fish tacos? Less mess, and absolutely delicious.
What's better than baked ham? Glazed ham cooked on the grill, of course! Just as delicious, but without heating up the oven.
Pork chops on the grill are another great weeknight dinner idea. These chops are glazed in an apple cider mix that is out-of-this-world delicious!
Of course, if you're going to list grilled meals you have to include baby back ribs! These guys are packed with flavor and are sure to be a hit at your next BBQ.
Bacon and pineapple turn these little shrimps into some of the best you'll ever eat. Sweet, spicy, smokey, and juicy all describe these little guys!
Tilapia is a nice, mild fish that you can find rather inexpensively either fresh or frozen. We made this for our family and even the boy who "doesn't like fish" ate it all up!
Easy Grilling Recipes
Grilling doesn't have to be hard or take an exorbitant amount of skill. It's a great way to have a quick, home-cooked meal without turning on the oven and an excellent excuse for getting out of the traditional kitchen. So, what do you say! Dinner on the grill, anyone?