Are you looking for ways to repurpose some old pieces? Check out these creative furniture makeovers and upcycle ideas to give that old table or chair new life.
Don't toss out that old coffee table you are tired of, consider giving it a furniture makeover and breath new life into the piece. With the world of Pinterest it has allowed people to see a simple nightstand as something completely different, and with a little paint, sandpaper, and other tools you can turn it into anything you want.
From revamping furniture to household items, you will find a lot of inspiration from the list below.
Furniture Makeovers and Upcycle Ideas You'll Love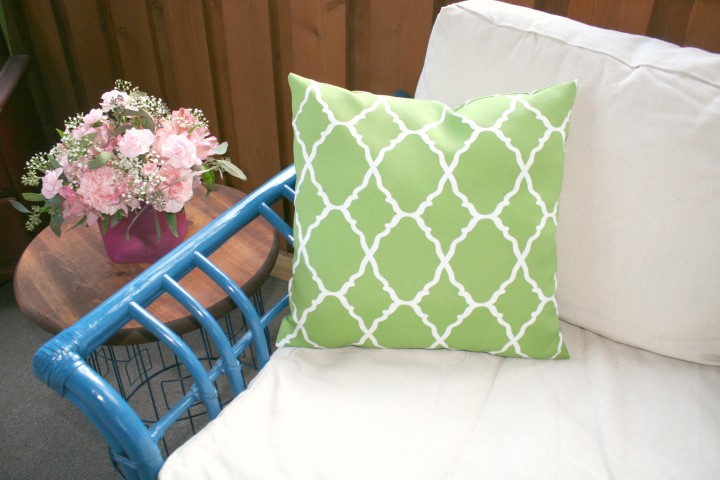 It is hard to tell that this wicker couch is even the same couch. What a transformation! | A Turtle's Life for Me
Take an old rusty rake and upcycle it to a utensil holder for your kitchen. Great for those looking for that farmhouse style. | The Gracious Wife
Make this DIY Toy Shelf from a used tire. I love this idea, would be perfect for any little boy who loves trucks! | Spaceships and Laser Beams
A thrifted wood hutch looks like it is brand new after their little DIY they did on it. I love making items fit your style and home decor. | A Turtle's Life for Me
If you love wine and have a few wine crates on hand, transform them into carts with wheels! I love the idea of using it in your pantry. | FrugElegance
Since we talked about wine, save back your corks and make these unique wine cork magnet planters to dress up your fridge.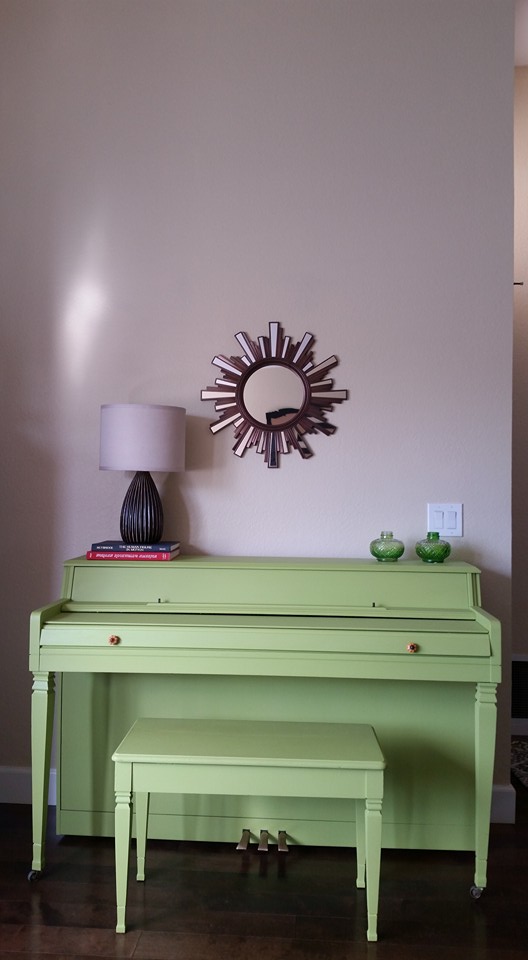 Has your piano seen better days? A fresh coat a paint can really modernize it and make it look like a brand new piece. | Highlights Along the Way
Nothing is better than finding good deals at thrift stores or garage sales. Transform an older lamp into a modern lamp that guest will ask where you got it. | Highlights Along the Way
If you come across an old vanity snatch it up. Make this upcycled vanity cabinet with chalk paint to really add a pop of color to your home. | DIY Candy
Check out this $5 accent chair redo, a very affordable option for giving a chair a good makeover.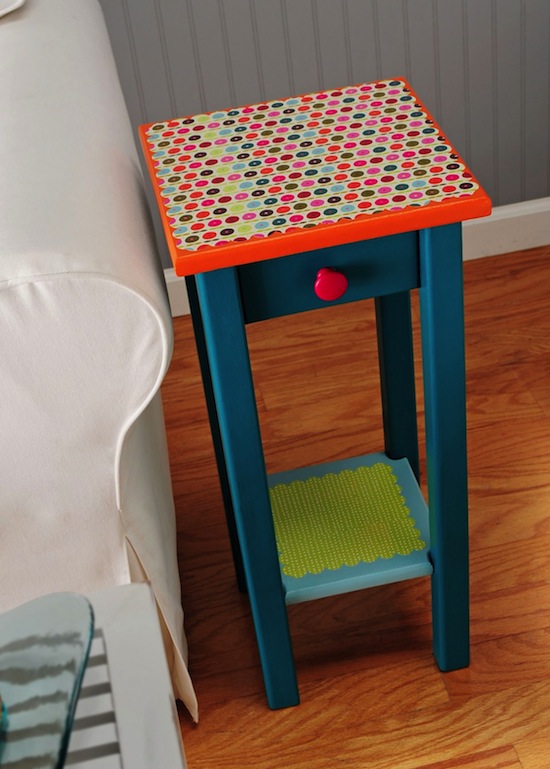 This Decoupage Furniture makeover really adds so much to this once simple table. I have never seen decoupage before, so it looks like a fun DIY to do. | Mod Podge Rocks
Needing to revamp your laundry situation? Try this DIY Pallet laundry shelf to add some style and organization to your home.
Transform a convert buffet into an entertainment unit. This is such a neat idea and the end product turned out awesome.
Take a simple and plain desk and transform it to add so much style and personality to your office or bedroom! Get creative with prints and colors to fit anyone's needs.
Tell us about your favorite furniture makeovers and upcycle ideas!