You've been SO good this week. You've exercised a few times, drank lots of water and counted calories (or carbs). But now you're craving something sweet. Don't worry; you don't have to sabotage your hard work. Here are 15 totally yummy, totally guilt-free desserts to try when your sweet tooth needs satisfying.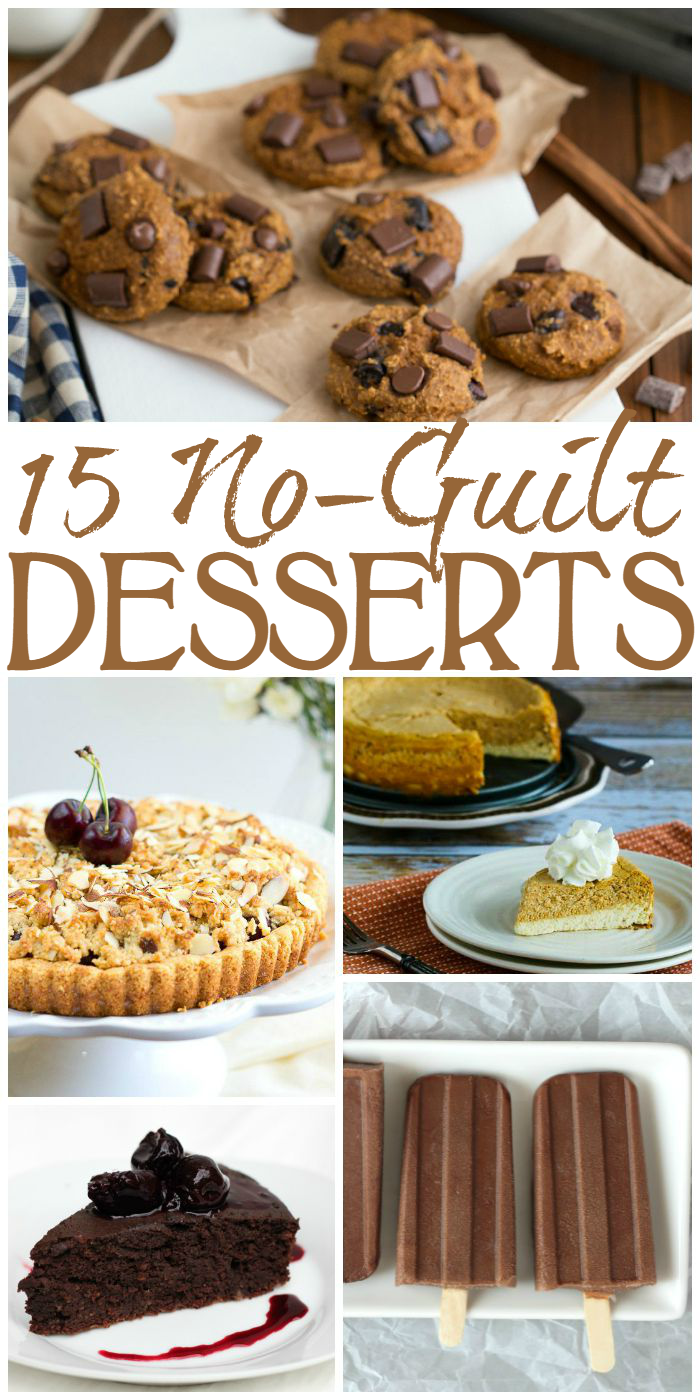 Instead of candy bark (a personal favorite), try yogurt bark instead. Add your favorite berries and nuts on top of yogurt, freeze and break into chunks for an easy on-the-go treat.
Weight watchers fans, add these skinny key lime pops to your must-make desserts list. They're only 1 point each!
When you're craving a cupcake, go for this skinny cupcake shake. It offers a healthy dose of protein instead of a sugar overload.
You won't believe your eyes when you see this almond cherry crumble tart. It's vegan, gluten-free with no added refined sugars.
Banana ice cream is super easy to make. In this recipe, the "ice cream" is really frozen, mashed banana and milk. Throw in some nuts or peanut butter for added flavor and texture.
Speaking of frozen bananas to make ice cream, how about a chocolate and peanut butter version? Yes, please!
And we can't leave out the dark chocolate banana split ice cream.
Okay, I don't know if this cookies and cream parfait is guilt-free if you can't stop eating it, but it's a lighter version of the regular recipe, and delicious to boot!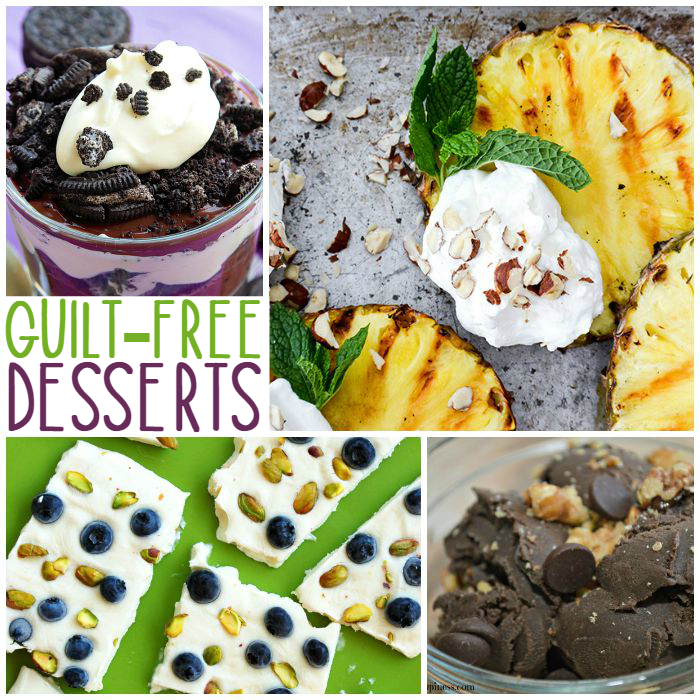 Frozen desserts are a summer essential, but popsicles are loaded with sugar. Not if you make your own! Try a healthy veggie popsicle instead. There are 3 yummy fruit/veggie combinations to try, but you can easily come up with your own favorites.
If you're avoiding sugar (or trying to), you can still get your chocolate fix with this gluten-free chocolate chickpea cake with cherry sauce.
For a yummy treat in the fall, healthy pumpkin chocolate chip cookies are just the ticket. No white flour, butter or oil in these goodies!
Guilt-free fudgesicles with ingredients you already have in your fridge or pantry? You can't beat that!
Don't ruin your diet when the holidays arrive. Eat some pumpkin cheesecake without carb guilt.
Go tropical! Grilled pineapple with coconut whipped cream sounds divine, doesn't it?
If you've never made cheesecake strawberries, you HAVE to! These are weight-watchers friendly, but if you're low-carbing, just mix some cream cheese with a sugar substitute and stuff it into the hulled out strawberries. They're seriously so, so good.