There's no such thing as too much coffee… At least, that's our motto. From iced coffees to a steaming hot cup to make your mornings more efficient, we love the java. But we are absolutely crazy about these coffee-infused foods that we've found. Whether you're craving something sweet or want a big slab of meat covered in coffee and seasonings, you'll find it here.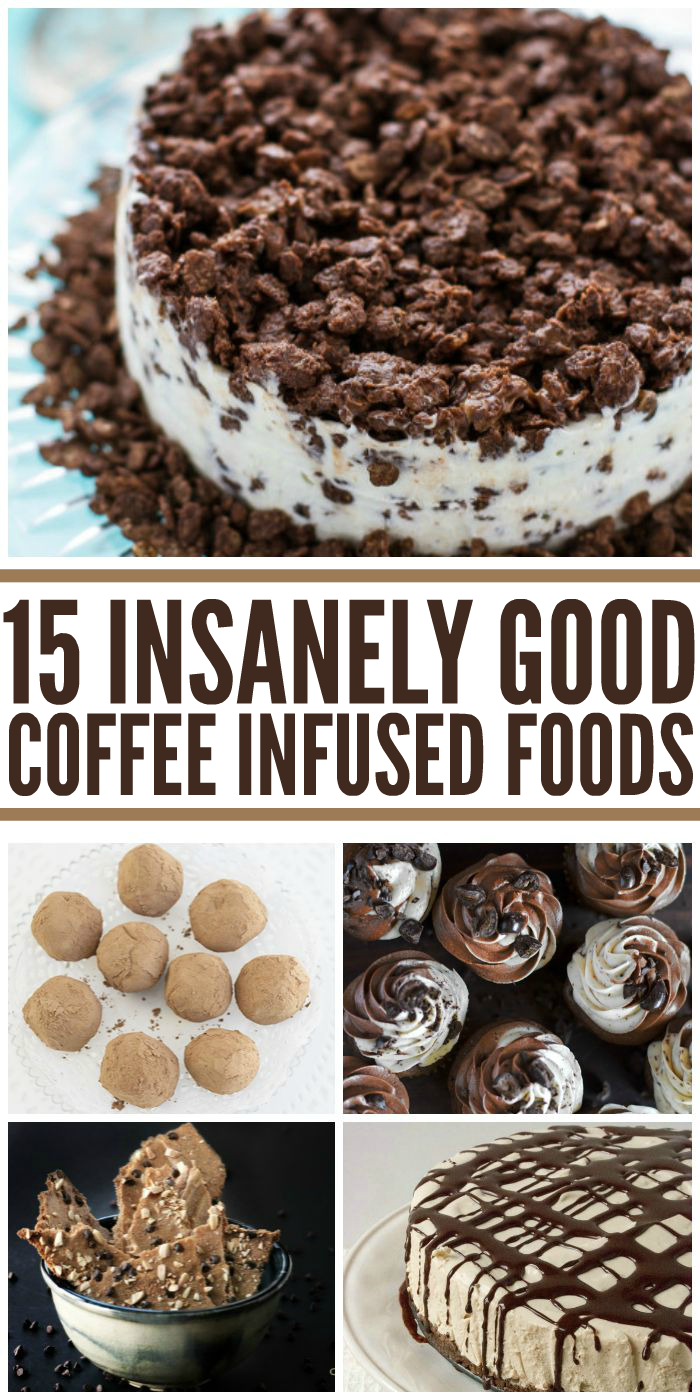 Coffee Flavored Desserts
This Mocha Crunch Ice Cream Cake needs to be a staple at every birthday party for adults. Hey, the kids have ice cream cakes. Don't we deserve them, too?
Whip up a batch of Baileys Coffee Truffles for date night. It's a deliciously boozy combination.
Java Chip Cupcakes are the perfect dessert for date night, or when you're having grown-up company over.
Looking for a light and crispy snack to pair with your coffee? You have to try Mocha Meringue Bark.
Channel the Golden Girls with a No-Bake Coffee Cheesecake. It's sugar free, too!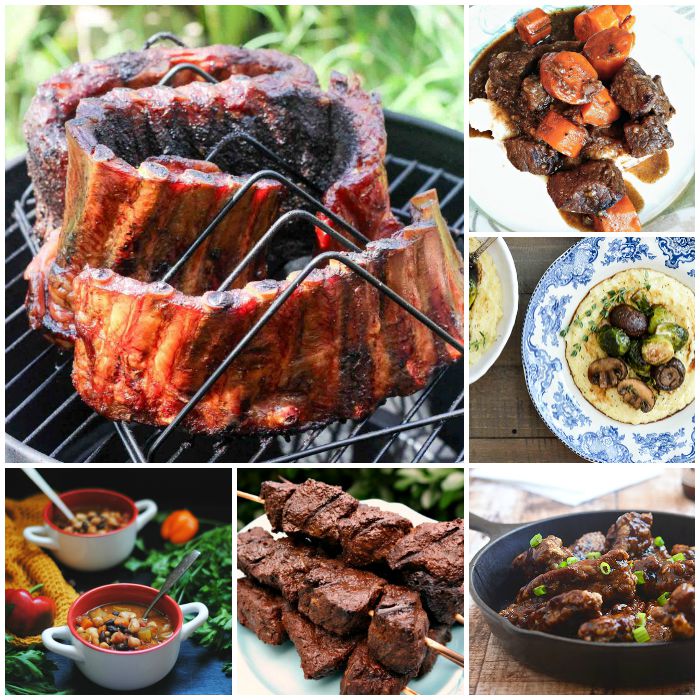 Savory Coffee-Infused Recipes
This recipe for Coffee Glazed Vegetables may convince me to try brussels sprouts again.
Surprisingly, coffee makes a great addition to soups and stews. Try this Coffee Beef Stew to see if you like it, too.
I bet even my coffee-averse husband would love this Three Bean Chili, which uses 3 cups of coffee. Wow!
You'll need to pick your jaw up off the floor after you see these Coffee Rubbed Hickory Smoked Spare Ribs. Mouthwatering.
And if you can't smoke your ribs, these pan-fried Coffee Ribs are cooked in a delicious, savory coffee sauce.
Make these Cocoa and Coffee Rubbed Beef Kabobs the next time you have a cookout.
Foods Flavored with Coffee
This Whipped Mocha Tart almost looks too pretty to eat. Almost.
Cool off with a kick of caffeine. Coffee Popsicles are a must when you need to beat the heat.
I just added these amazing Double-Double Coffee Chocolate Chip Cookies cookie exchange for the holidays. They even have coffee glaze!
Too impatient to wait for the other recipes? Make a Healthy Single-Serving Coffee Cake in just 4 minutes in the microwave.
As you can see, you can add coffee to just about anything to make it better. Try some in your favorite hot chocolate recipes this winter, too!