Sometimes holidays are the only time we think to hunt down new pie recipes. But, we are missing out on so many unique pies by narrowing our search to one season. I love sweets in general, but I definitely prefer pies over cakes, so I'm always looking for new recipes. I found 19 pie recipes that I'll have to try by the end of the year.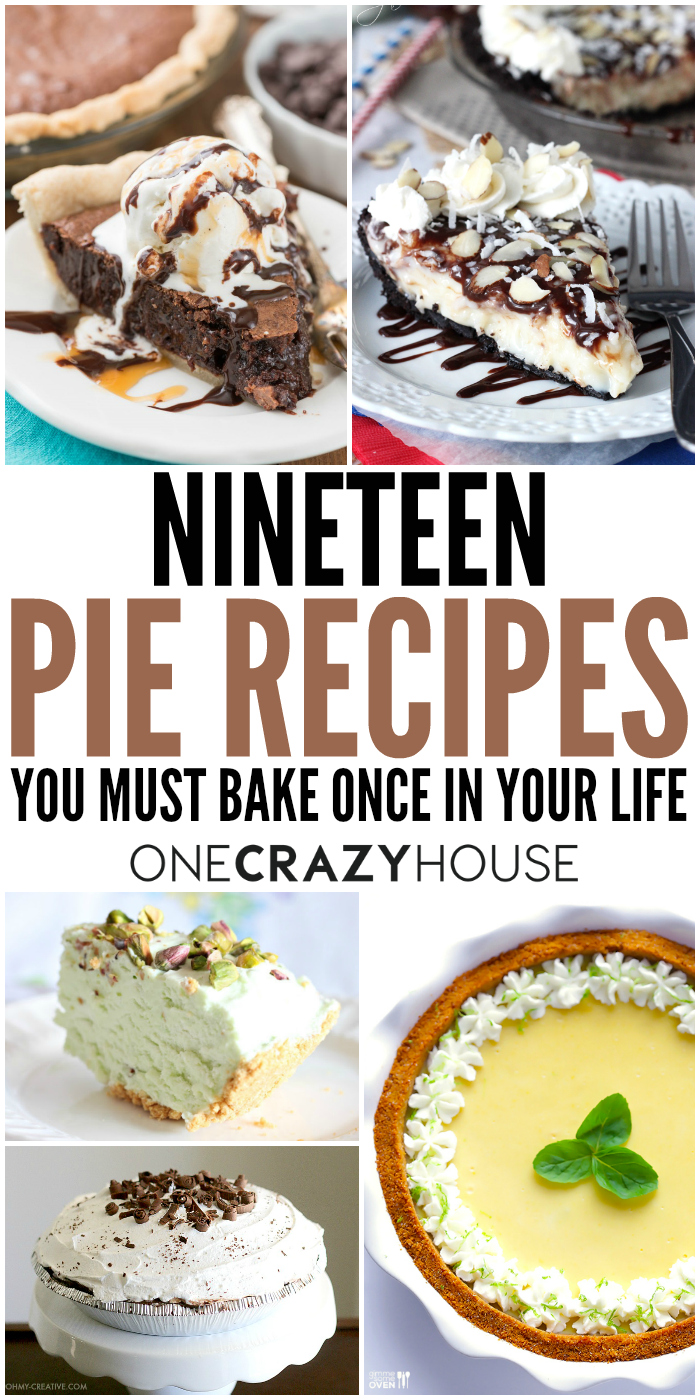 19 Pie Recipes You Need to Bake at Least Once in Your Life
Fruit pies, cream pies, tastebud overload pies so many pies! You can easily search for the classics like apple, custard or pumpkin pie, but this is definitely not that kind of list.
Not Your Traditional Pie Recipes
This key lime pie inspired dessert, Mojito Pie, decided it wanted to try adultin' for a little bit. It sounds delish, though! Gimme Some Oven deserves some props on this pie recipe.
For a spiced version of an American favorite, this old-fashioned spicy apple pie from Little House on the Prairie sounds daringly scrumptious. With a variety of spices, this is the perfect recipe for those who love multiple layers of flavor.
I would never have thought to put these flavors together, but I'd definitely try Simply Recipes' Sour Cream Apple Pie. I normally use a brown sugar and sour cream mixture in crepes, so I can absolutely see how this would taste AMAZING!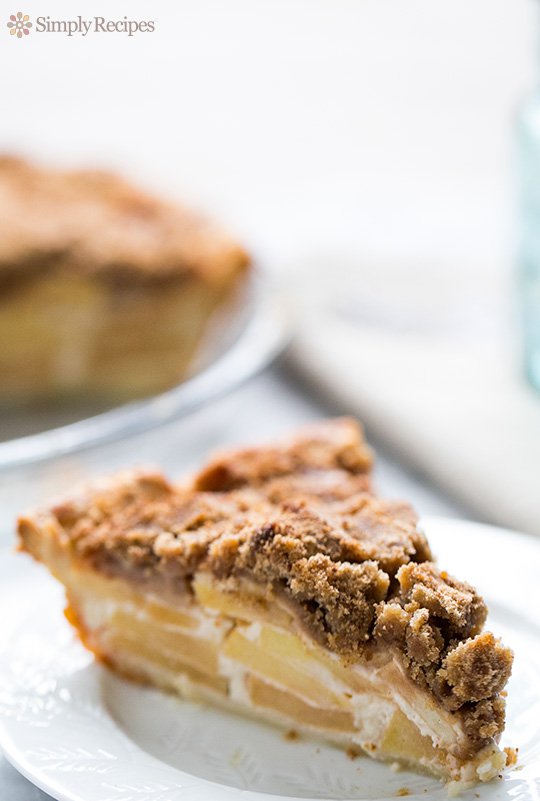 Okay, an Apple Butter Pumpkin Pie with Streusel Topping is seriously the ultimate pie of all pies. If all the best pies came together and had a baby, this would be the result. YUM!
It All Started With Paint has a creative take on the traditional Lemon Meringue Pie, individual size servings in…wait for it…MASON JARS!
Split Personality Pie Recipes
These pie recipes have opposing palette combinations or multiple textures making them oh so interesting. I will definitely have taste test these because I love the depth of the pies.
Casey Trenum's Kentucky Derby Pie is a multi-textured dessert with a bit of crunch, flakiness, and gooey-yumminess.
This strawberry mascarpone yogurt pie looks so divine! The flavors have to be bursting as you take each bite.
The perfect balance of salty and sweet, with this must try Chocolate Salted Honey Pie by Table and Hearth.
Sweet and tart fruits come together in Living Well Mom's Strawberry Rhubarb Pie.
Leave the Oven OFF!
The next set of pie recipes  may possibly be your favorite just because they are no-bake. Cool and delicious, these would be perfect for summer! Remember you don't have to wait for the holidays to enjoy a great slice of pie.
Wow, no-bake and includes Oreos? This Oreo Icebox Pie Recipe by OhMy! Creative is PERFECT!
Now this is different, a lemonade pie by Tidy Mom. Take your pick between traditional or pink lemonade.
Another no-bake pie recipe that sounds heavenly! Today's Creative Life's Strawberry Dreamsicle Pie looks so fluffy and light, I might have to try this one this weekend. Maybe hide it where no one else can find it in the fridge.
Finally, to wrap up our no-bake category, I present to you…Petal & Ply's Pistachio Icebox Cake.
Pie Recipes for the Ultimate Sweet Tooth
There's dessert and then there's over-the-top sweet tooth paradise. These pie recipes would definitely fall in the latter.
Take S'mores to a whole other level with this Peanut Butter S'mores Pie Recipe by Julie Blanner.
If you love chocolate mints, you'll absolutely want to eat a slice of Blitz & Giggles' Easy Grasshopper Pie.
Take those Girl Scout cookies and upgrade it with Averie Cooks' Samoas Cookie Pie Recipe. Because we love to take existing things that are already good and make them even greater.
Just looking at the pictures, I got distracted and missed the whole point of why this pie recipe is called Chocolate Chess. I'm sorry Add a Pinch, Ihad a Jerry McGuire moment…you had me at "
I have to admit I don't know too many people who love Almond Joy, but turn it into a pie? That just might do the trick. Check out Life, Love and Joy's delicious Almond Joy Pie.
If you love these pie recipes as much as I do, get to it! Let me know which ones were your favorite.