We're all about easy meals for families, and pot pie recipes are surprisingly easy. Really they are! Not only are they hot and delicious, they're the type of hearty stick-to-your-ribs food that your grandma used to make. That said, some of these recipes will surprise you… some are definitely not your grandma's pot pies. So whether you're craving traditional comfort food or want to kick your pot pie game up a notch, we've got the perfect recipe for you.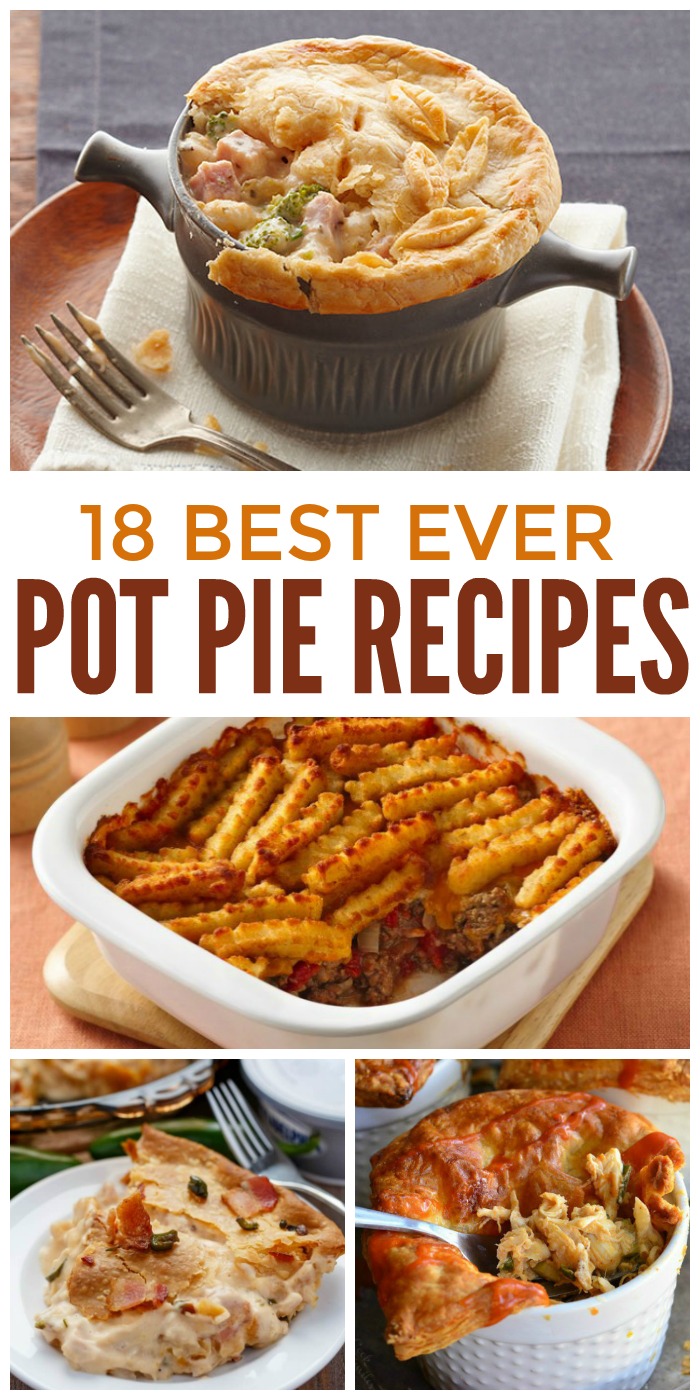 Delicious Pot Pie Recipes for Chilly Weather
You simply cannot have a roundup of pot pies without your quintessential Chicken Pot Pie. The savory blend of chicken, veggies and gravy is comfort food at its finest.
Or for a twist on that classic, try the Jalapeno Popper Chicken Pot Pie with Bacon. Isn't that the most fabulous combination of words you've ever heard? Yum!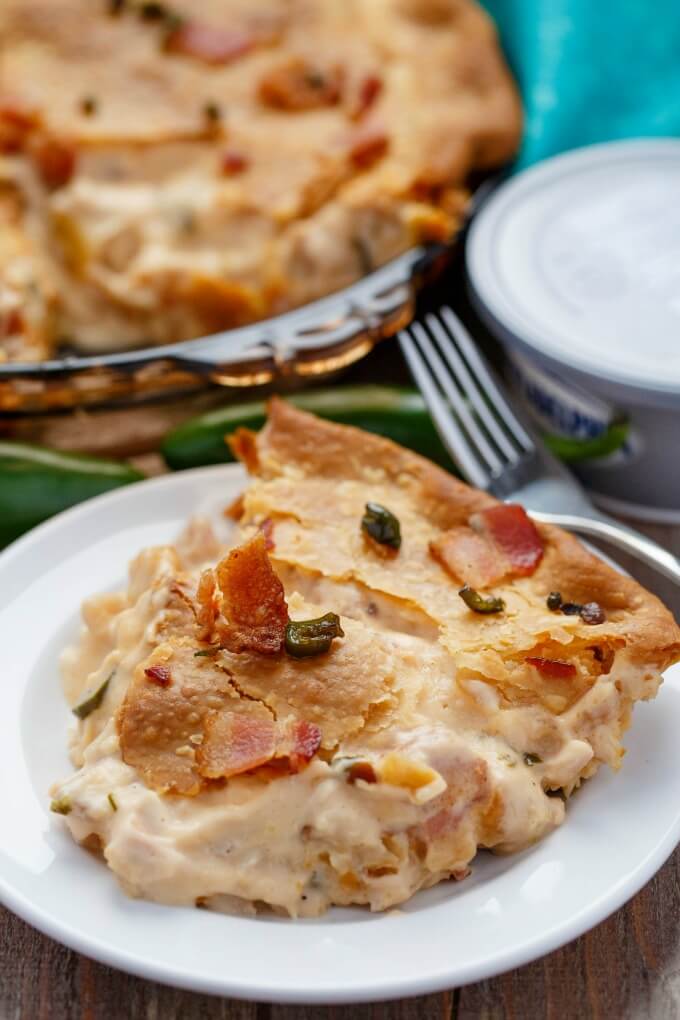 Anytime you have turkey for dinner, this Leftover Turkey Pot Pie should be on your menu the next day. When a recipe starts with bacon, you know it's going to be good.
For Beef Pot Pie just like your grandma used to make, you have to try this recipe.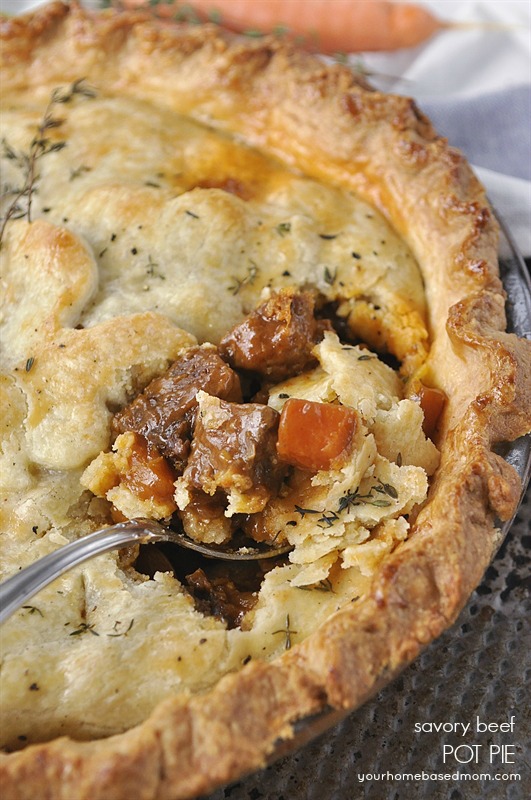 In a traditional chicken pot pie, you almost always find peas and carrots paired together. But you know what else pairs perfectly? Broccoli and cheddar. You NEED this Broccoli Cheddar Chicken Pot Pie in your life. Trust us.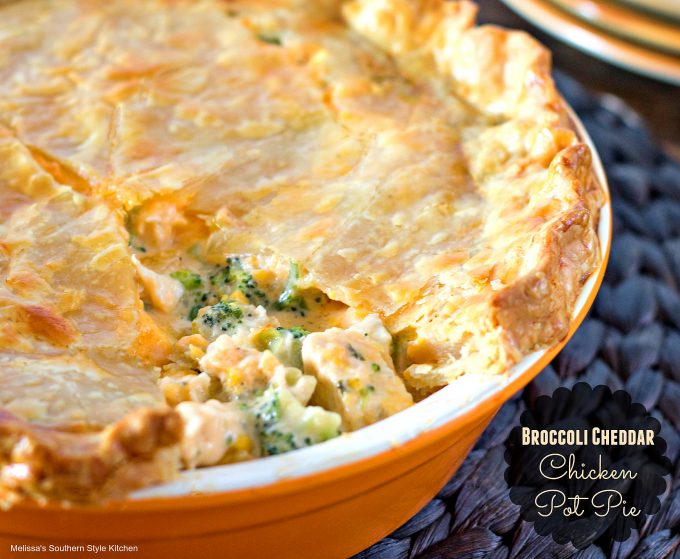 You guys… Bacon Mac and Cheese Pot Pies. That's all I'm gonna say about that.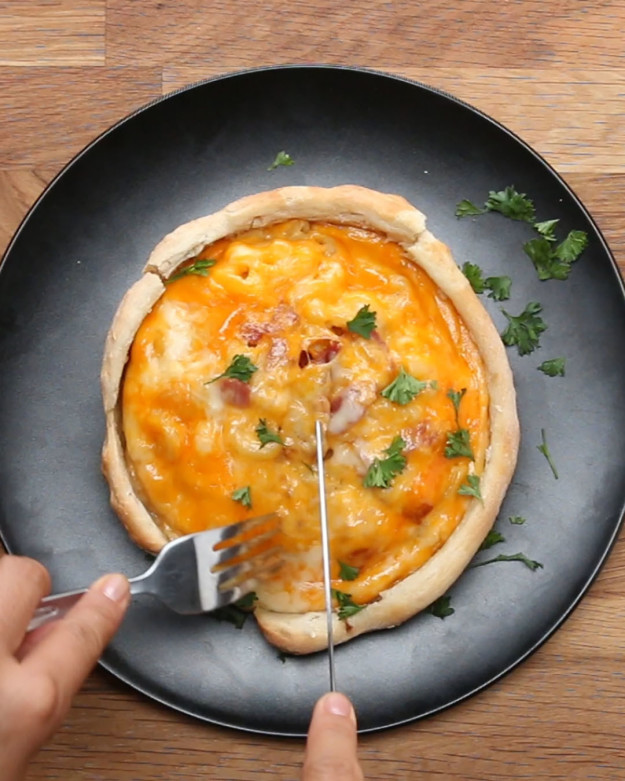 Chicken Alfredo Pot Pie has a creamy alfredo sauce and tender chicken and veggies in a golden crust. Mmm.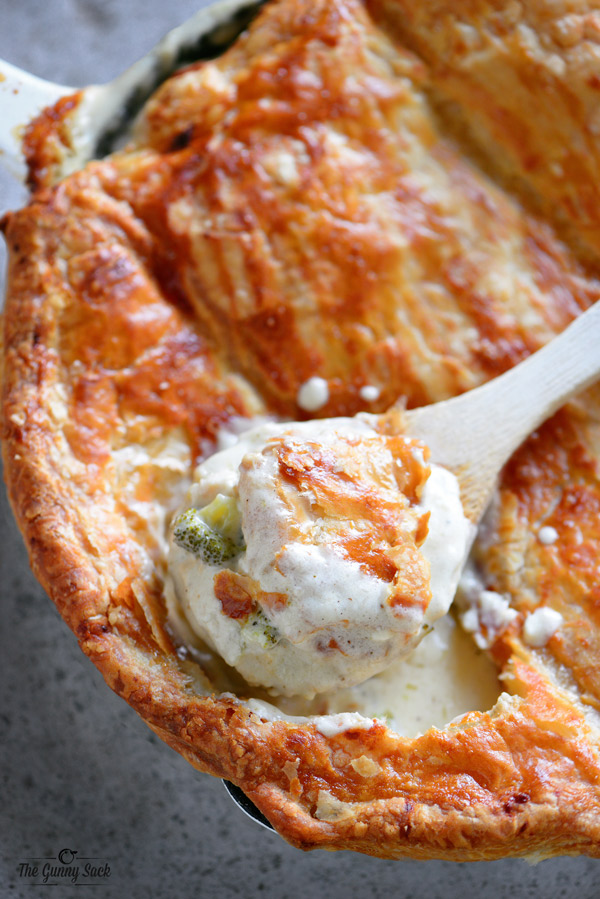 Taco Pot Pie is literally two of our favorite dishes coming together in one fabulous, flaky crust creation.
This Roasted Mushroom Pot Pie is a great vegetarian option, and it's hearty and savory, so everyone will love it, vegetarian or not.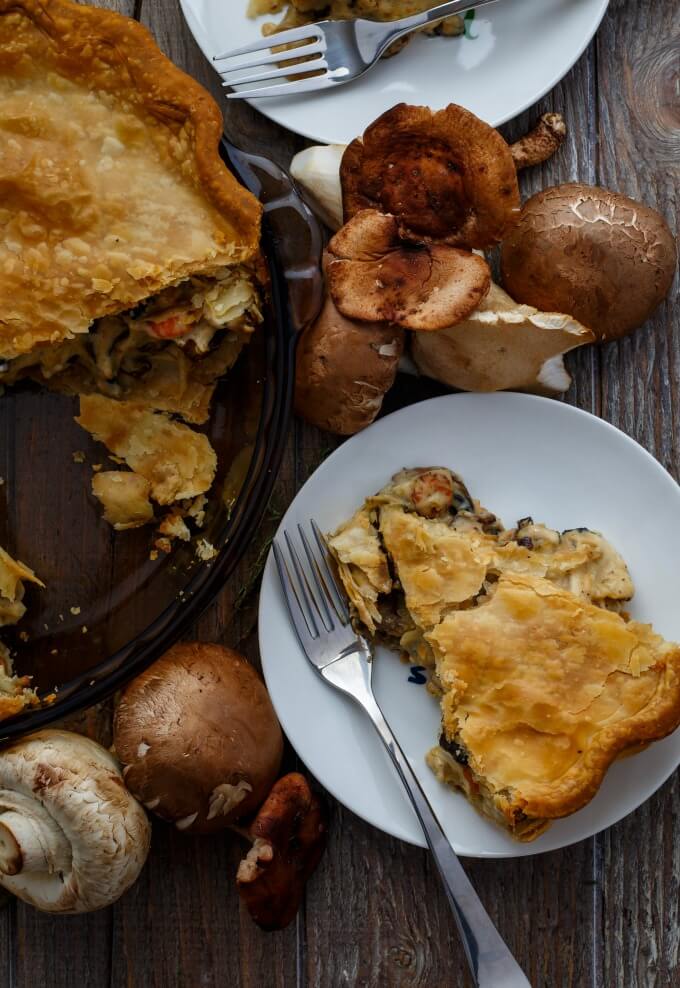 It seems like buffalo chicken inspired dishes are very on trend right now and no doubt because it's such an amazingly yummy combination of flavors. So we can't leave out Buffalo Chicken Pot Pie, can we?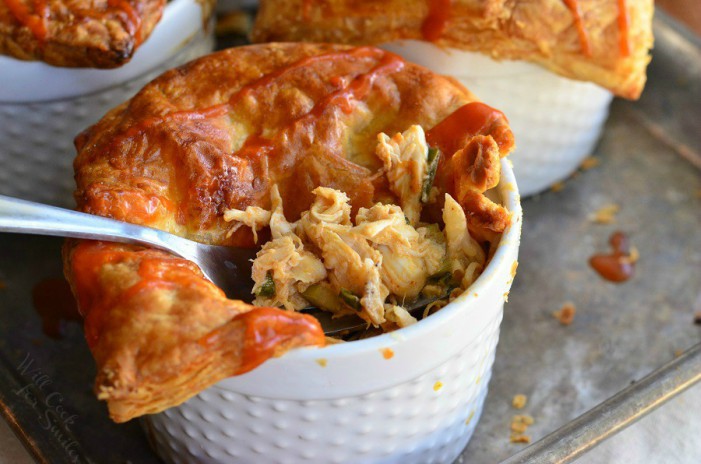 We'll use any excuse to eat pizza. So Pizza Pot Pie? A pie stuffed delicious meats and cheeses, topped with a savory crust and even more pepperoni? We're in.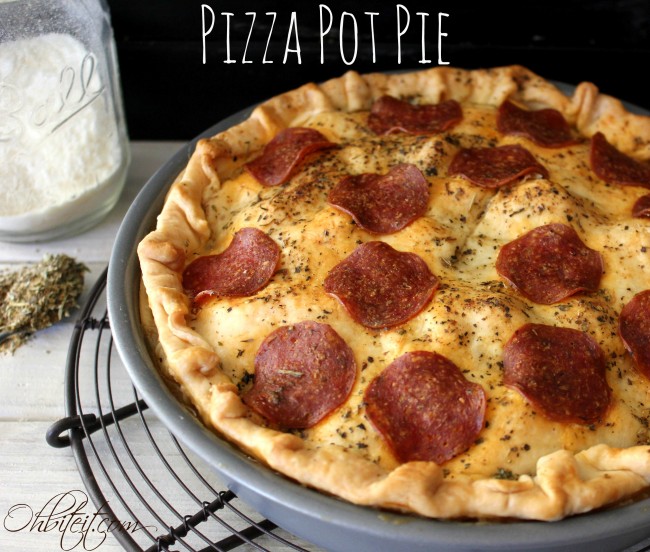 Along those lines, the kids will also love this Burger and Fries Pot Pie. Who wouldn't like it?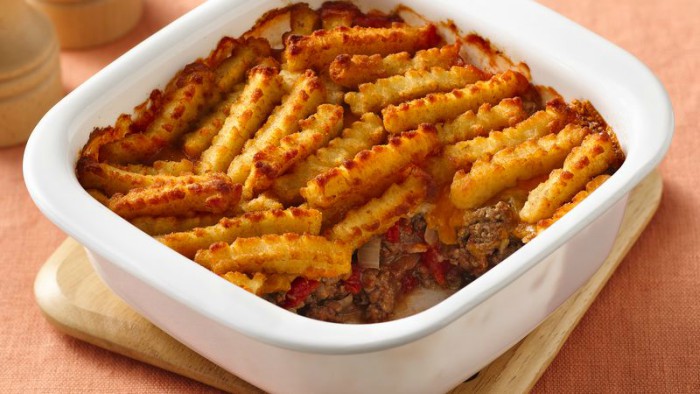 You don't have to wait until fall to enjoy this Oktoberfest inspired Bratwurst, Beer, Cheddar and Pretzel Pot Pie. It'll warm you up anytime!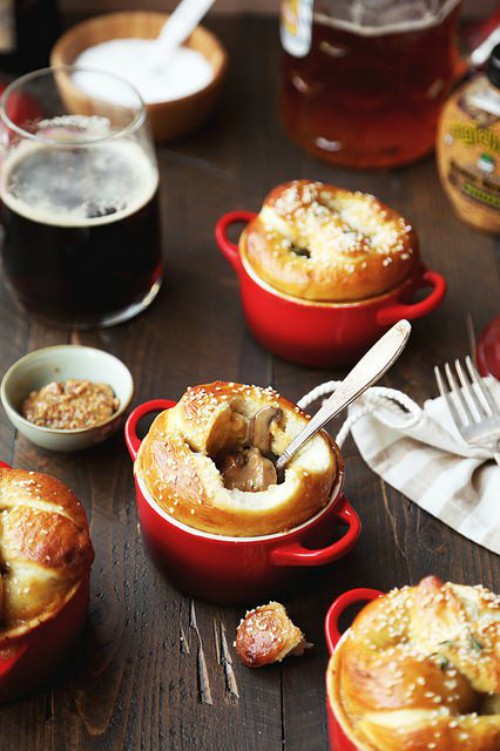 You'll be in foodie heaven with this Lobster Pot Pie made with a puff pastry crust. It's so easy and so good.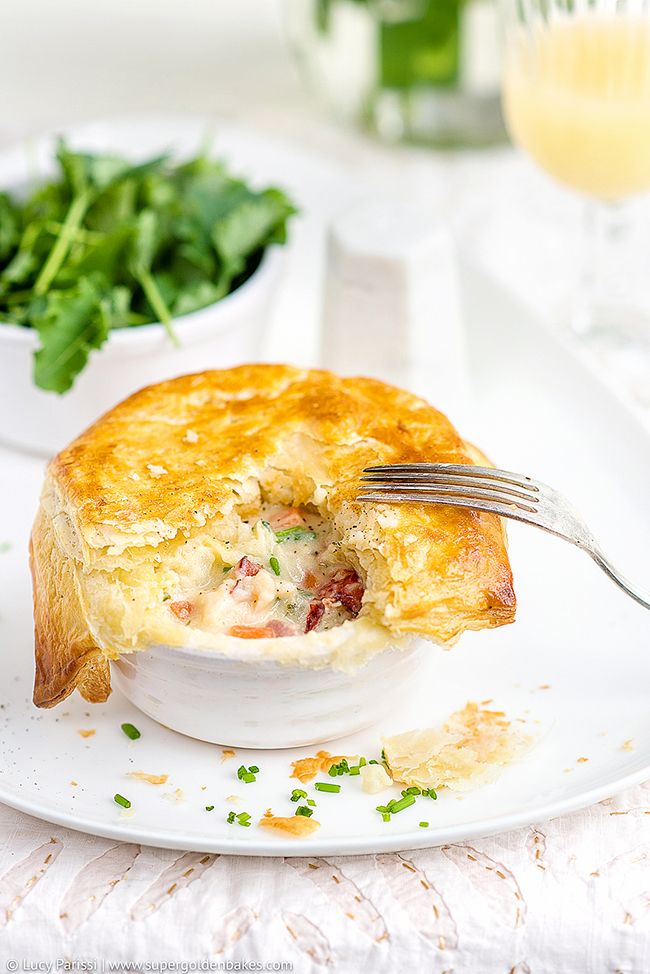 Seafood fanatics, you'll love this option, too: Shrimp Pot Pie! It's a great recipe for introducing your kids to seafood if they're picky eaters.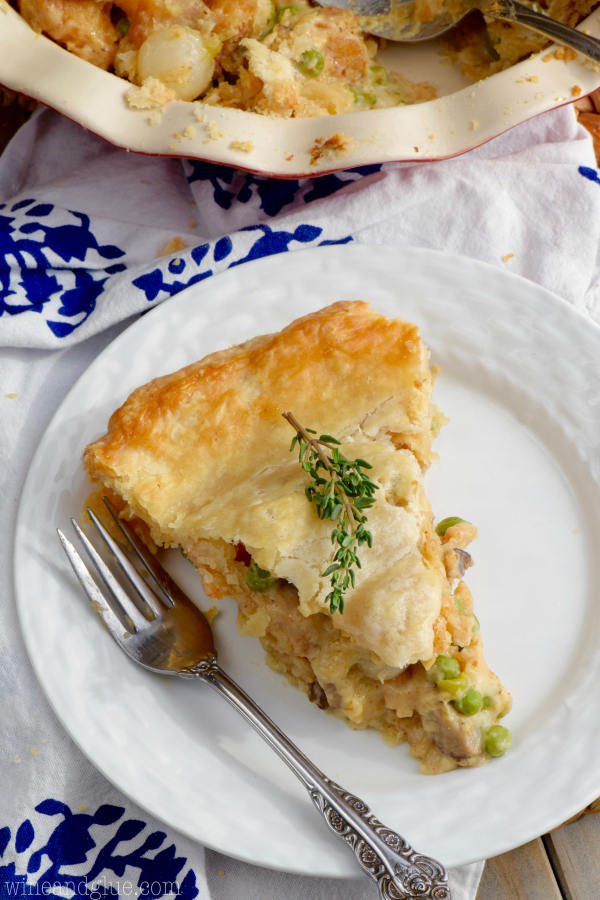 How about a Ham and Cheese Pot Pie? There's a healthy dose of broccoli and cauliflower in the mix, too.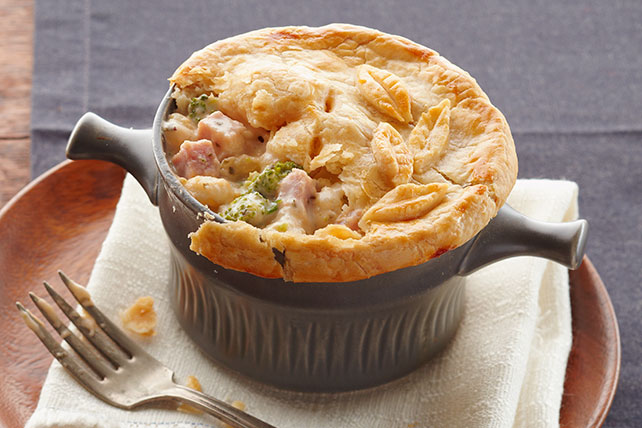 This Steak and Mushroom Pot Pie is rich, meaty and full of flavor.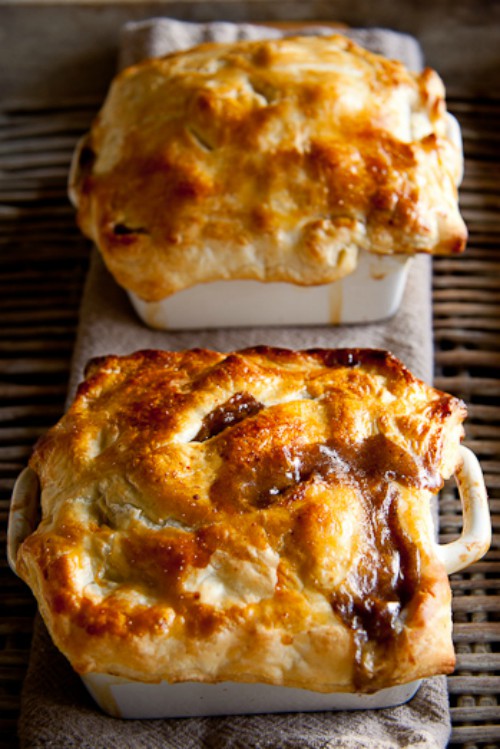 A Nacho Pot Pie is topped with crushed tortilla chips, and underneath you'll find meat, black beans and corn. Yum!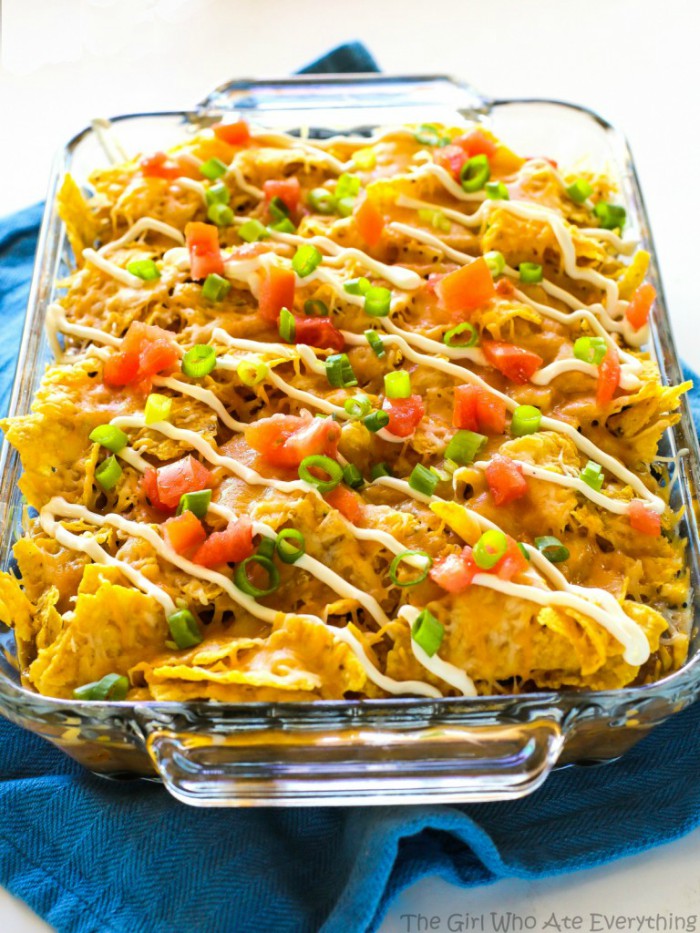 If you enjoyed these pot pie recipes, you'll also like: