Baby, it's cold outside, and the fastest way to warm up is with a hot drink. Of course, it's even better if that hot drink is waiting for you after simmering in the Crock Pot for a few hours, right? These slow cooker drink recipes are sure to get you in the mood for fall and winter. You'll be warm from your head to your toes!
Soul Warming Slow Cooker Drink Recipes
Now that it's fall, it's time for all things pumpkin spice. Let's start with a Pumpkin Spice Latte in the Crockpot.
Maybe add a hint of Christmas flavor with a Gingerbread Pumpkin Latte served with fresh gingerbread cookies.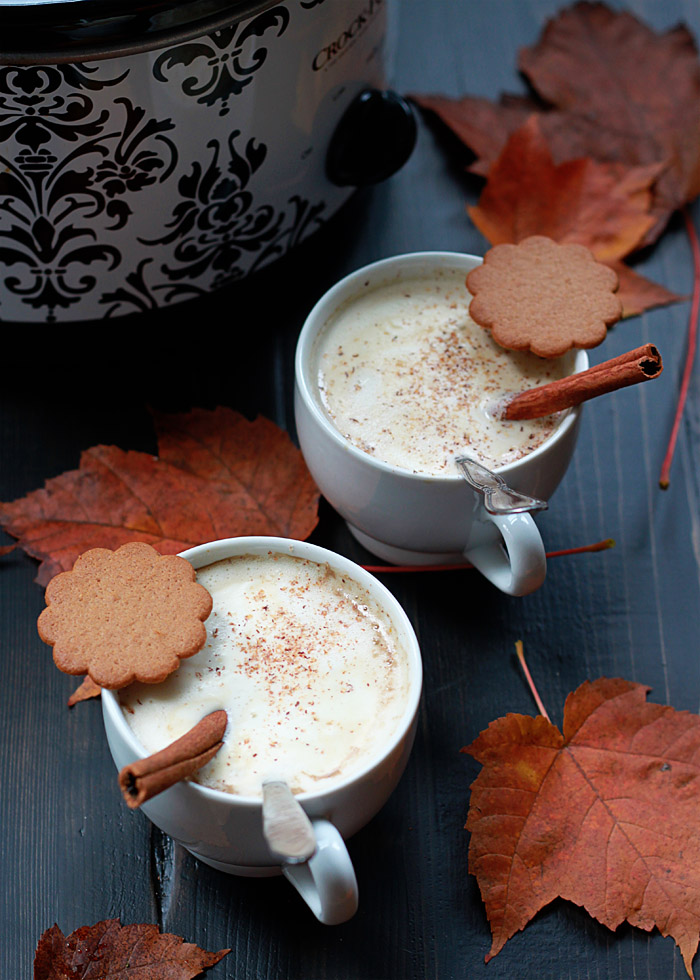 Not only is this Slow Cooker Hot Apple Cider amazing, but it will make your house smell wonderful as it simmers throughout the day, too.
Are you a white chocolate addict? You'll fall in love with Hot White Chocolate in the Crock-Pot.
More Delicious Slow Cooker Drink Recipes
Now this Black and White Hot Chocolate recipe is a delicious copycat of the Starbucks version, but you can make it in your slow cooker.
For an adult beverage that'll warm you to your bones, try Crock-Pot RumChata White Hot Chocolate. It's delicious!
Real chocolate and lots of caramel marry perfectly in this mouthwatering Salted Caramel Hot Chocolate.
Slow Cooker Cranberry Apple Cider is the perfect holiday drink because it's made with lots of fruit juices and just the right amount of spices.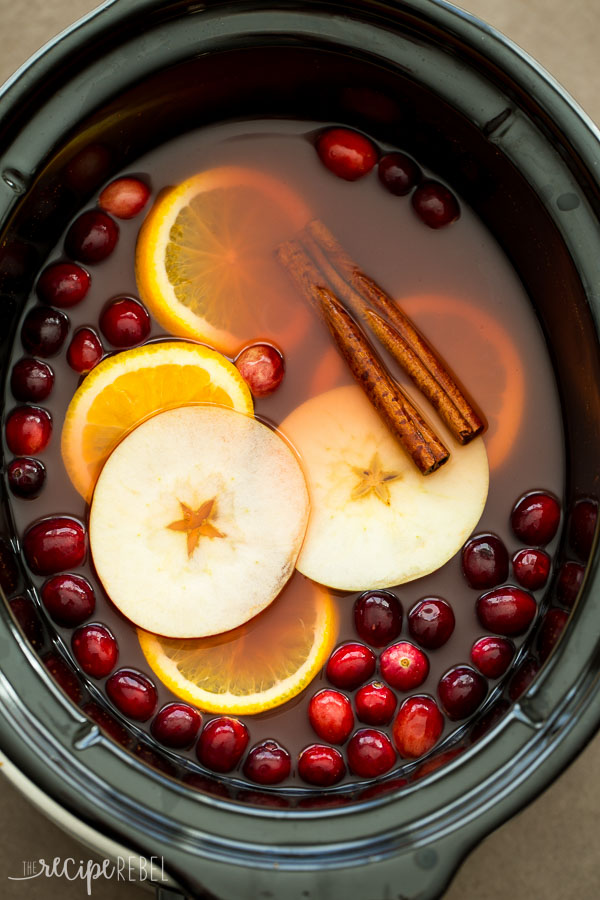 Enjoy a cup of Hot Buttered Rum while it's cold and blustery outside and you're warm by the fireside waiting for Ol' Saint Nick.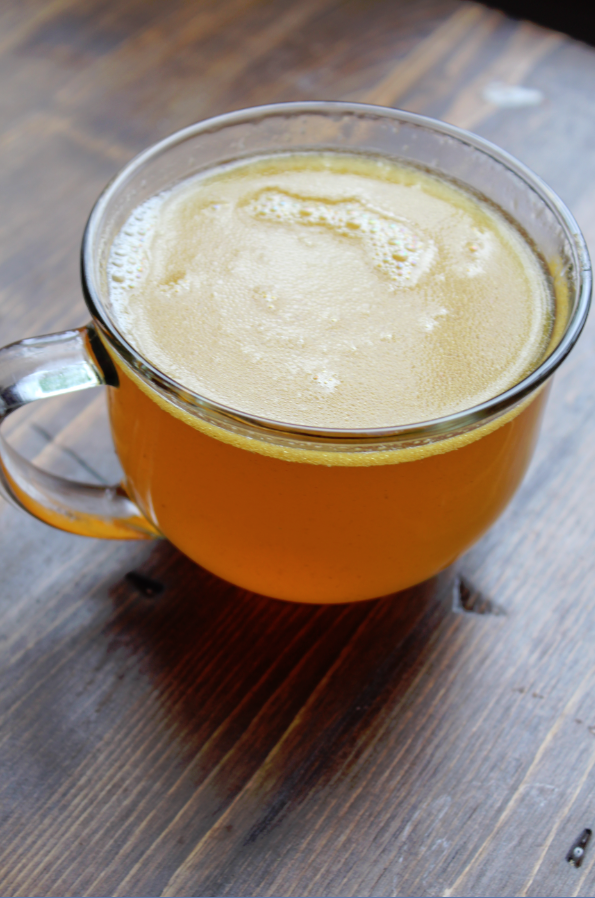 Simple Yet OH So Good!
You need only 5 ingredients for this Crock Pot Caramel Apple Cider. It doesn't get much easier than that.
Two ingredients make this easy peasy Cinnamon Cider. Red Hots are one of my favorite candies, so this is on my must-try list.
A caramel latte sounds heavenly right now. Yes, I'm a total caramel addict. I admit it.
Enjoy your wine even through the winter by turning it into Hot Spiced Wine instead. Mmm.
And speaking of wine, you'll want to try this Cranberry Orange Mulled Wine as well.
Slow Cooker Dulce de Leche Hot Chocolate is full milk, cream, chocolate chips and dulce de leche. Yummo!
This Cinnamon Pumpkin Toddy is chock full of the flavors of fall, so it's perfect for a Halloween party or Thanksgiving Dinner.
Get more slow cooker recipes and tips here!
15 Surprising Ways to Use a Slow Cooker