Summer is all about having fun in the sun, but don't let it stop there! Serve up these fun summer inspired cupcakes for celebrating birthdays, treats for your BBQ, and any excuse you can think up. I have a motto for life, "Eat the dessert first, life is short!" Life is too short to skip over desserts all the time. Treat yourself this summer with really fun flavor combinations and designs that just scream summer. The kids and adults will go bonkers over these flavor combos.
Video: Orange Cupcakes That Are To Die For!
I made a short video about making orange cupcakes. They are SO good – check it out!
I used to think the only cupcakes you could get where chocolate or vanilla, and then my eyes were open. Peanut butter and chocolate, lemonade flavors, strawberry, the possibilities are endless. Some of my favorites are stuffed ones, when you bite into you get that surprise of filling inside! You can never stay sad when you have a moist and tasty cupcake sitting in front of you, am I right? Feast your eyes on these fabulous summer cupcakes below.
15 Summer Inspired Cupcakes
Peaches and cream cupcakes are where my heart is at. Nothing beats a ripe juicy peach, and these cupcakes are a perfect way to incorporate them into your desserts.
Feeling tropical? Try out these coconut lime cupcakes that give you that zesty bite from the lime paired with the sweet coconut. A must try summer inspired cupcake.
Strawberries and Cream with a sweet filling give you that sweet and fruity flavor your heart desires. Simple to make and light and perfectly sweet.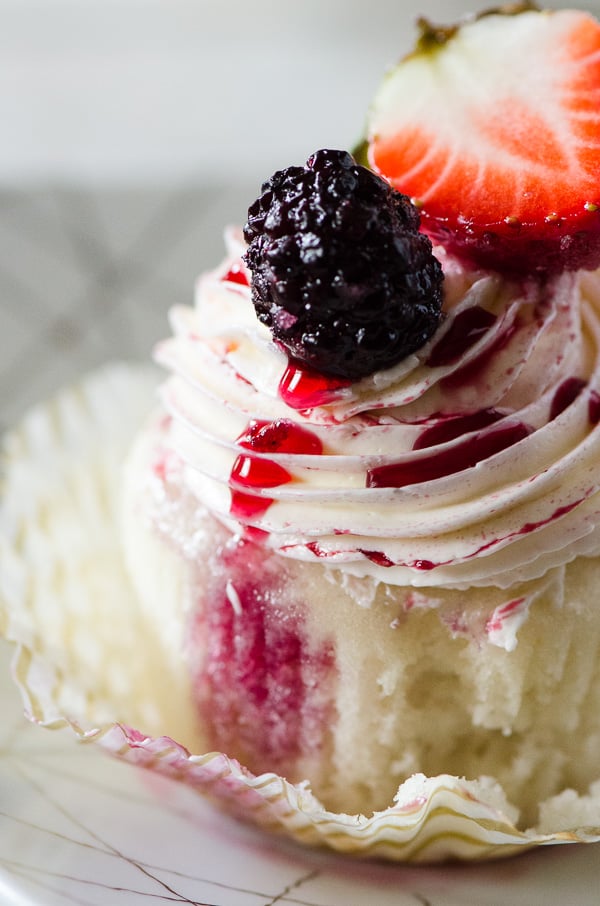 Wow, this vanilla red wine berry cupcake screams summer to me. You have those bursting berries with a perfectly moist cupcake, that is waiting for you to try it out.
Pick some fresh strawberries out of your garden and make these strawberry lemonade cupcakes. You have that tart paired with a hint of sweet for a tasty lemonade inspired cupcake.
This lemon cupcake with lavender buttercream offers a perfectly sweet combination that is really a refreshing and light cupcake. If you want something unique this is a cupcake to try out.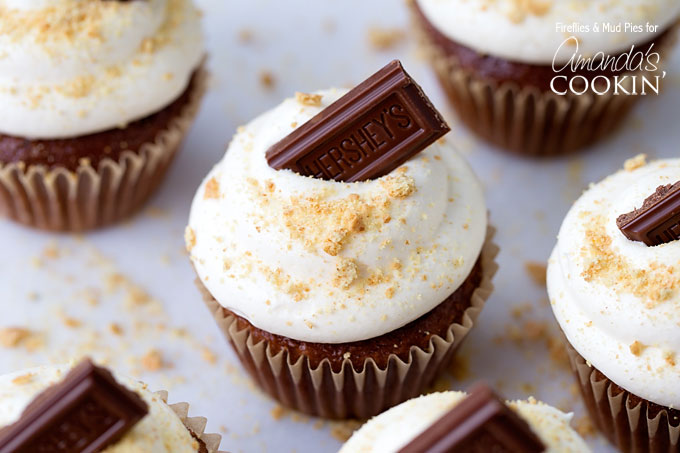 Summer Inspired Cupcakes to Dress Up Entertaining
Smore's inspired cupcakes are where summer really shines. Whip these up and serve at a summer BBQ and don't deal with the mess of making a fire and roasting marshmallows. You get all the flavors of a smore's in these decadent cupcakes.
I love a good cherry limeade so when I saw these cherry limeade cupcakes I knew I had to test them out. They are sweet with the tangy limeade flavor, that leaves you feeling refreshed.
These bbq grill cupcakes are designed really fun and perfect to serve at your next cookout. Not only are they cute but they are one tasty cupcake.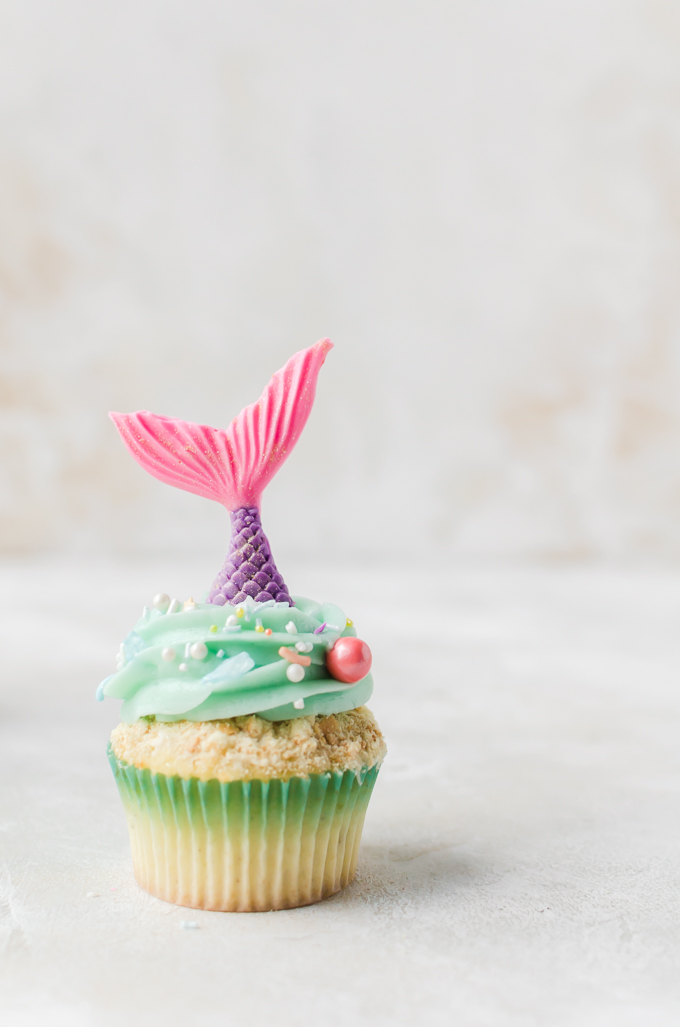 Perfect for a summer pool party or a birthday is what you will find in these mermaid cupcakes. They are darling and beyond scrumptious, down to the last drop.
Lemon Chiffon cupcakes are exploding with a fresh lemon flavor paired with a really light and tasty cream cheese frosting. This pairing was made to bring peace to the world.
It can't be summer without watermelon. Watermelon cupcakes are fun to look at with the vibrant colors and the flavors of watermelon are in every bite.
These pineapple cupcakes are really adorable to serve up to guests. Juicy pineapple flavored cupcakes are not only fun to serve to your guests, but they really showcase what summer is all about.
Blueberry lime cupcakes give you a new variation of flavors. If you have ever had a fruit salad with the lime sauce it works great together. Give this flavor combo a try for a tangy and vibrant cupcake.
If you celebrate shark week, check out these fun shark week cupcakes. This would be fun for serving up at a beach party or pool party.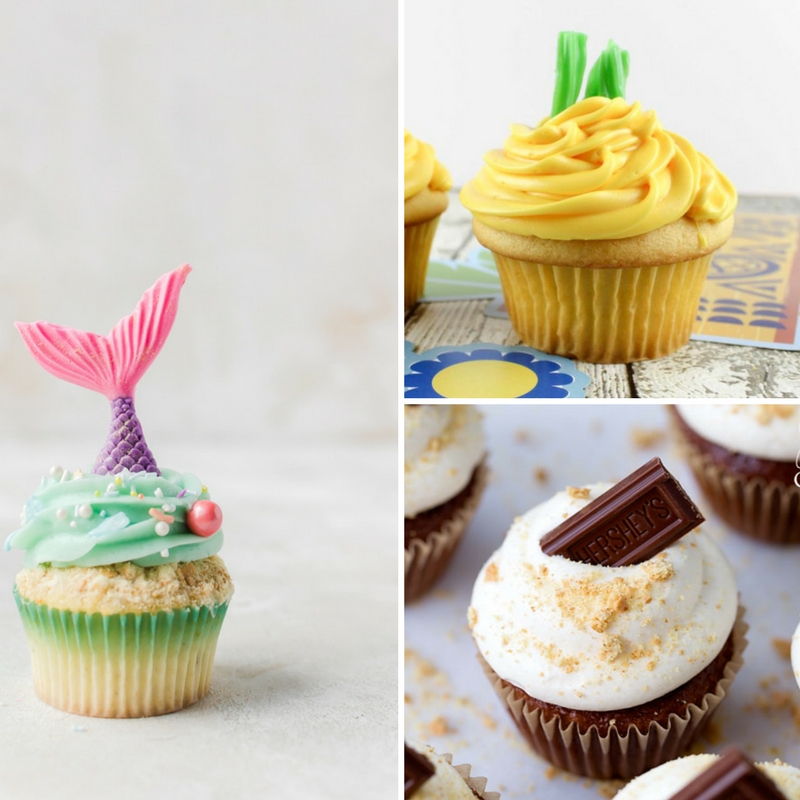 What is your favorite cupcake flavor?