Homeschooling can be overwhelming, but with the right tools, you can turn it into an empowering and successful experience. The ultimate homeschool planner is your ticket to staying organized, tracking progress, and creating an engaging curriculum.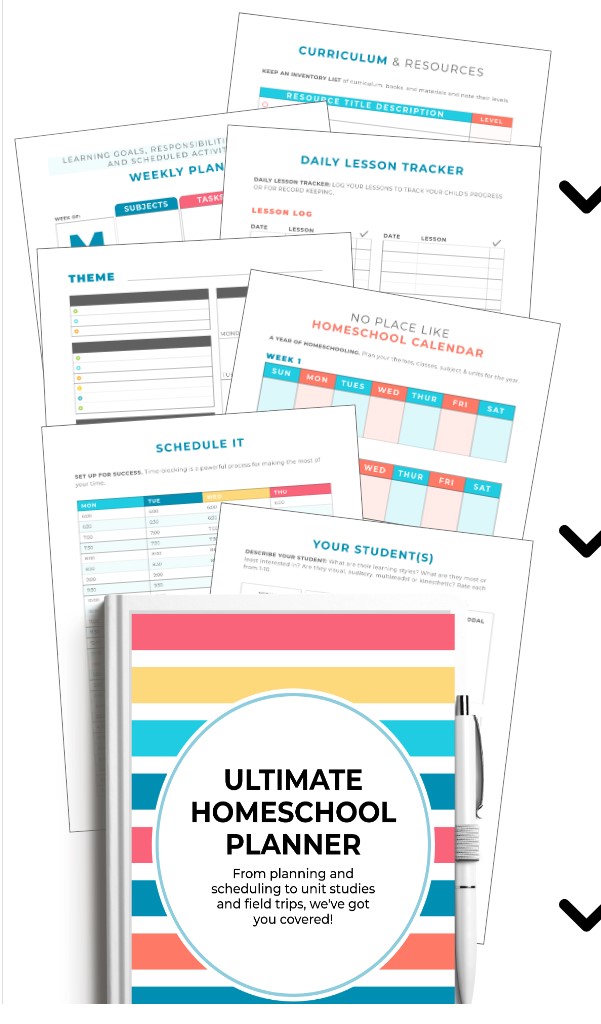 Homeschool Planner Designed Just for You
When it comes to homeschooling, organization is key. That's why having an ultimate homeschool planner is crucial to your success. But what exactly makes a planner the ultimate one? Download our planner and see for yourself!
Features of The Ultimate Homeschool Planner
Let's look at some must-have features that will make your homeschooling journey smoother and more organized.
1. Student Planning Pages: One of the most important aspects of homeschooling is tracking your child's progress. A planner with dedicated pages for student planning allows you to keep assignments, goals, and achievements in one place. You can easily set goals for each subject and track their progress throughout the year. This not only helps you stay on top of your child's studies but also gives your child a sense of accomplishment as they tick off completed tasks.
2. Curriculum Review Worksheets: Choosing the right curriculum for your child can often be overwhelming, especially with so many options available. That's where curriculum review worksheets come in handy. These worksheets allow you to evaluate different curriculum options based on factors like cost, teaching style, and learning objectives. By filling out these worksheets, you can make an informed decision that best suits your child's unique learning needs.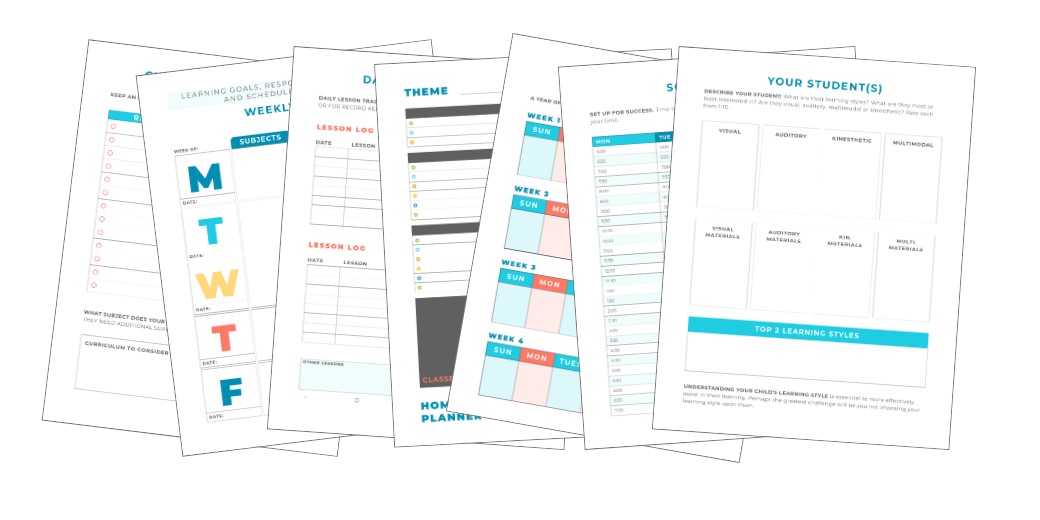 3. Unit Studies: For a holistic and immersive educational experience, unit studies are a fantastic addition to any homeschool planner. Unit studies integrate multiple subjects into a single theme, making learning more engaging and interconnected. With unit studies, you can explore various topics in-depth and expose your child to a wide range of subjects through a unified approach. Look for a planner that offers pre-designed unit study templates, planning guides, and resource recommendations to save you time and enrich your curriculum.
4. Attendance Tracking: If your kids are absent from homeschool, you should first go find them. It is super hard to be absent from your house. However, the ultimate homeschool planner has a dedicated section for attendance tracking. This feature can help ensure you meet any required state homeschooling regulations.
5. Field Trip Planning: One of the greatest advantages of homeschooling is the freedom to go on field trips and explore the world beyond traditional classroom walls. However, planning and organizing field trips can be overwhelming without proper tools. Look for a planner that offers dedicated sections for field trip planning, allowing you to jot down ideas, research locations, and keep track of important details like dates, admission fees, and transportation arrangements. With a well-organized field trip section in your homeschool planner, you'll have memorable and educational experiences just a step away!
Download the Ultimate Homeschool Planner Now!
With its comprehensive student planning pages, curriculum review worksheets, unit studies, and more, this planner truly has it all. Hopefully, it helps to simplify your journey so you can enjoy the opportunities homeschooling presents your family just a little bit more!