Who else loves alphabet art?? I love finding awesome things to make with scrabble tiles. Scrabble is one of my favorite board games, but somehow, I've ended up with several boards over the years. I wasn't sure what to do with them until I scoured Pinterest and found some amazing uses for Scrabble tiles.
Creative Uses for Scrabble Tiles
So, the next time you see a Scrabble game at a yard sale or thrift store, pick it up and turn those tiles into something gorgeous. Many of these crafts make great gifts for bookish friends and fellow word nerds!
Make a name keychain or backpack charm for the kids. This is the perfect little gift when you're giving your child a copy of the house key.
Don't know whether the dishes in the dishwasher are ready to be used? This scrabble tile dishwasher magnet solves that problem. Just turn the magnet around depending on whether the dishes are clean or dirty.
Make a pair of initial cuff links for your dad or husband for Father's Day, a birthday or any other special occasion. Nifty!
Scrabble tiles make the cutest little garden markers! Add them to paint sticks or popsicle sticks, and place them around your veggies, flowers and herbs.
Make colorful nameplates for your child's room or for your desk at work. This would make a great, easy gift for someone, too!
Make yourself a set of scrabble tile coasters. No one wants drink rings on their furniture, right?
You need this gorgeous Let It Snow ornament on your Christmas tree this year. Just think of all the other fun words and phrases you can spell out to celebrate the season!
If you and your significant other are total word nerds, a Scrabble tile wedding cake topper is the perfect fit for you.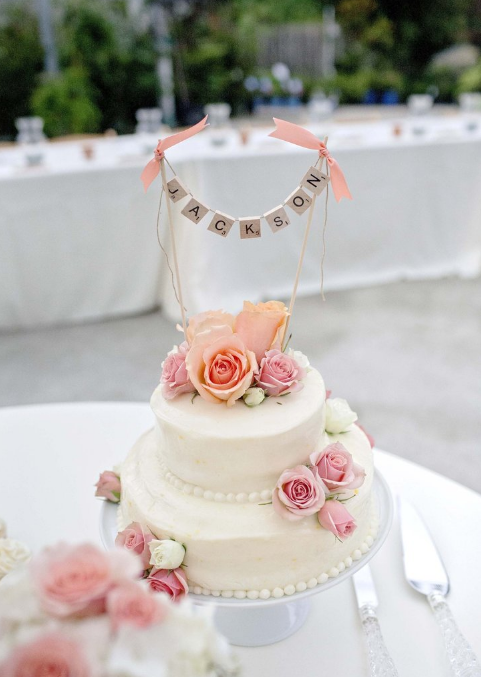 A name bracelet would make a great casual addition to your wardrobe. For short names, add spacers between each letter. This clever gal has her name on one side and her hubby's on the other.
Easily turn those tiles into push pins with a little bit of glue!
Beads, Scrabble tiles, and some wire rings are all you need to make these lovely wine charms.
Decorate a mirror frame or photo frame with scrabble tiles, and hide words that are meaningful to you and your family.
Add some flair to your kids' lockers at school with these acronym magnets.
Make a diy menu board with Scrabble tiles for each letter of the week.
If you have loads of Scrabble tiles, use them as a vase filler. They look lovely with real or artificial flowers. (We have more vase filler ideas, too!)