Baby it's cold outside.
When the cold wintry winds blow, there isn't anything our family loves more than to cozy up with some hot chocolate (Here are all our favorite Hot Chocolate Recipes). One mug never seems to be enough, and since we have a big family the WestBend Cocoa Grande seemed like an awesome solution. Your hot chocolate will never be cold again!!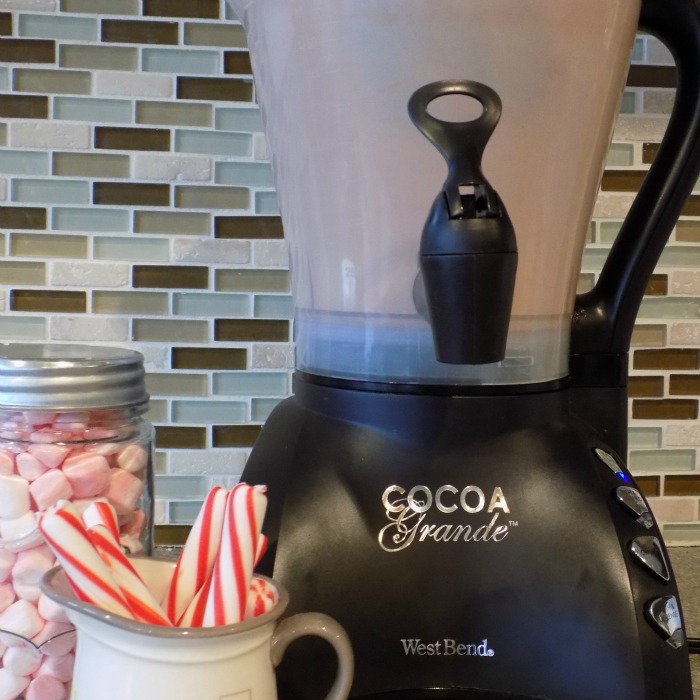 Hot Chocolate Maker Review
We love warm beverages of all kinds, and this Cocoa maker was a welcomed addition to our coffee and tea station. The WestBend Cocoa Grande has a maximum capacity of 60 ounces, which is plenty for our family of six on a cold winter day.
The best feature of this cocoa maker is it keeps the hot cocoa at the perfect temperature all day! You can throw your preferred hot cocoa recipe together in the Cocoa Grande, go outside and sled all day, and come home to find your hot cocoa waiting for you—perfectly warm and delicious.
Best Hot Coco Machine
When the cocoa begins to cool, the Cocoa Grande will kick on, stirring and reheating the hot chocolate; keeping it ready to drink all day. If you want a frothier hot chocolate, use the fast setting.
When you dispense your hot cocoa you can select "froth dispense" for extra foam on the top! That's the best. You can mix any hot beverage in the Cocoa Grande, if you aren't a cocoa lover. But who isn't?
If you want to take your cocoa to the next level, add a left over candy cane and some peppermint marshmallows! You're welcome!