These fruit hacks are going to leave your jaw on the floor. Don't you just love finding things that make your everyday tasks easier? In fact, many of these ideas actually make them FUN!
If you love life hacks, you're going to love all of these tips and tricks for your fruit. We have everything from slicing and dicing to preserving and snacking. Enjoy!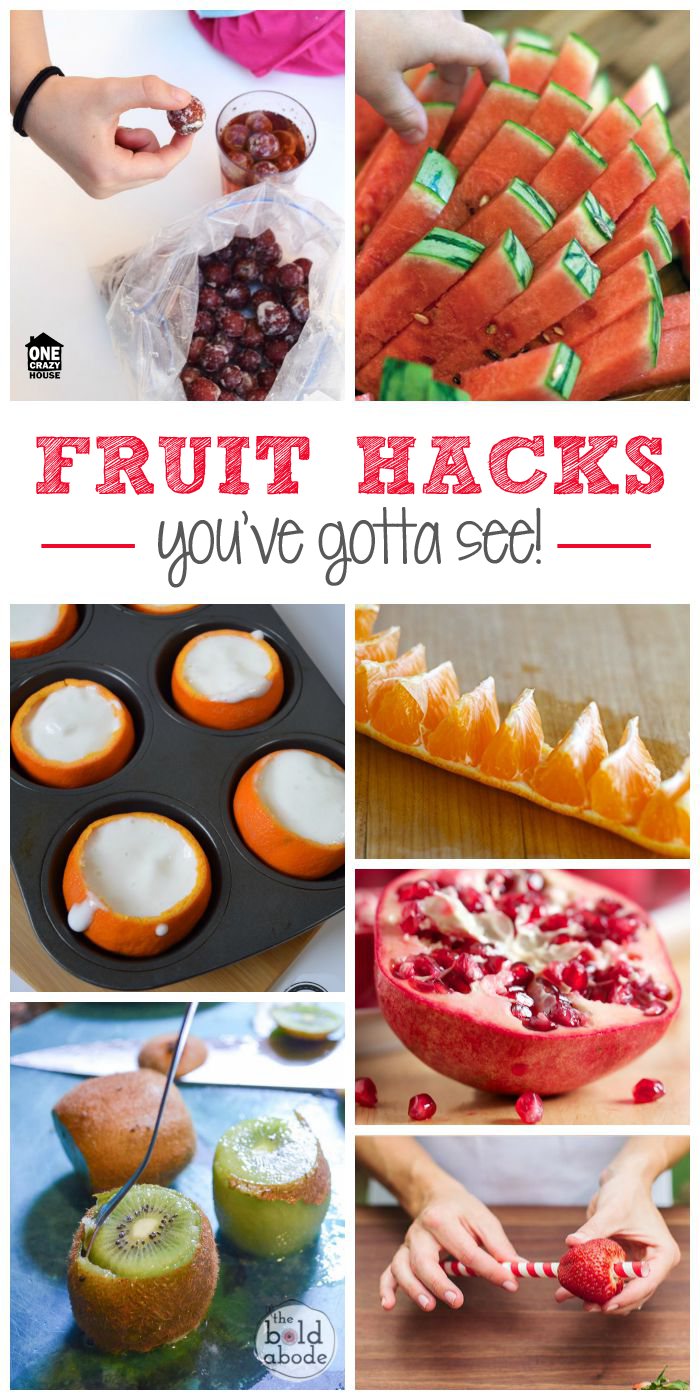 25 Fruit Hacks You've Gotta See
If you like grapes you will love them even more if you freeze them!
How to peel a peach in 10 seconds flat. Wow! Peach makes a tasty fruit leather.
Use an orange peel as a portable cupcake holder! This is so much fun.
This gadget slices a mango and removes the seeds in just one press. You can then add them to fruit skewers!

I have such a hard time peeling a kiwi! I'm so glad I found this super quick way to get it done right.
Here's how to get all those delicous pomegranate seeds out in just seconds. Yum!
If your kids love watermelon, try this easy way of cutting it that is perfect for tiny hands!
Tips to Enjoy Fruit
This little strawberry slicer makes thin slices of fruit perfect for desserts and cakes in seconds.
Want to keep your bananas fresher longer? This tip with plastic wrap will help you.
You will never eat an orange the same way once you see this genius way of peeing it.

Use your empty watermelon shell to hold jello. This hack is crazy cool!
Use a straw to take the stem off strawberries quick and easy without loosing so much of the fruit.
Eating fresh pineapple is difficult because it's so difficult to peel and cut. This little gadget does all the work for you!
Did you know you can cut your apple into pieces and still keep it from browning? All you need is a rubber band.
If you don't have a melon baller, you can still get those fun little balls with this trick.

Love this simple hack for storing your lemons. This way they won't dry out!
Do you want to make some banana bread but don't have any ripe bananas? Here is the trick to ripening them ASAP.
Did you know you can tap a watermelon? Yes, you can insert this nozzle and drink the juice. How cool?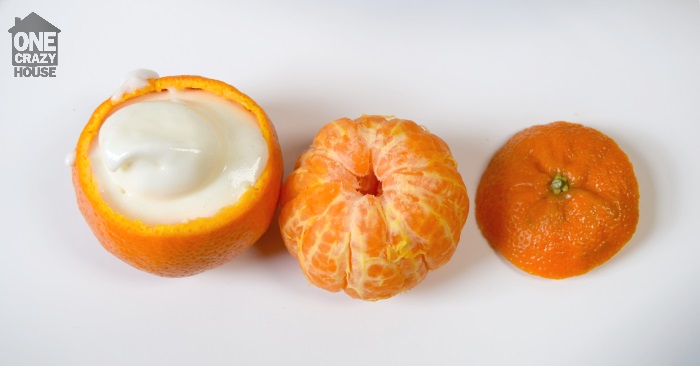 This woman tested out the best strawberry hacks to see what keeps them fresh the longest and she found the perfect solution.
Slice a banana in just one swipe with this tiny plastic gadget. So smart.
To get the most juice out of a lime, cut it into five perfect pieces like this.
Did you know you can turn an orange into a real, burning candle? So crazy!

Freeze pieces of lemon and lime in ice cubes with vinegar and use them to clean your garbage disposal!
You can actually whiten your teeth with strawberries and banana peels – I had no idea!
Help your raspberries last longer (don't they go bad so fast?) by soaking them in this DIY fruit rinse.