Your day is crazy. You just realized that you are running late and literally have 5 minutes to get dinner onto the table. That isn't even enough time for a fast food run! Please tell me I am not the only mom who has had this happen to them!! Cans to the rescue!!
In honor of National Canned Food month we are sharing our favorite FAST recipe!! This 4 Can White Chili Recipe will rescue you!! It takes seconds to throw together, and 4 minutes to microwave, a minute to dishout and just like that your kids are eating a nutritious, filling and TASTY meal!!
Many thanks to Cans Get You Cooking for sponsoring this post and filling our pantry.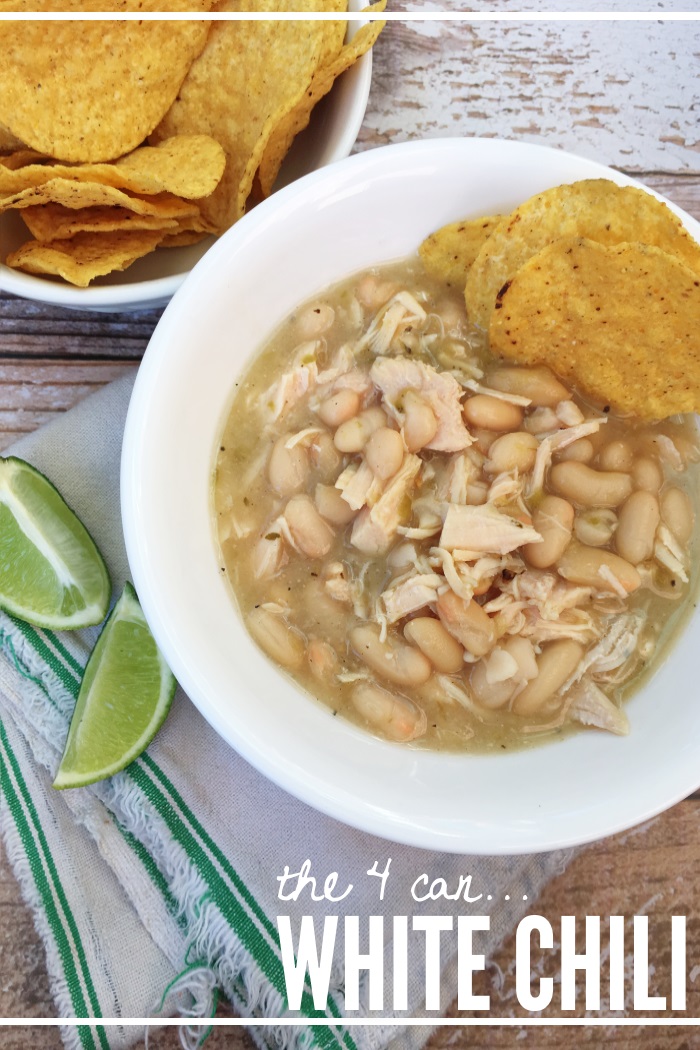 Easy White Chili Soup
While you will need a total of 4 cans for this recipe. It only requires three ingredients!!
2 Cans of White Northern Beans
1 Can of Canned Chicken in Water
Green Salsa Medium Heat (use only half the jar)
Optional – Lime for garnish.
Drain your beans and the chicken. Dump them into your microwave safe bowl.
The salsa verde is the "secret sauce" – it makes this recipe taste like your soup has simmered all day!
Add the Salsa Verde and a cup of water. Heat for 4 minutes on 70% heat, stirring once.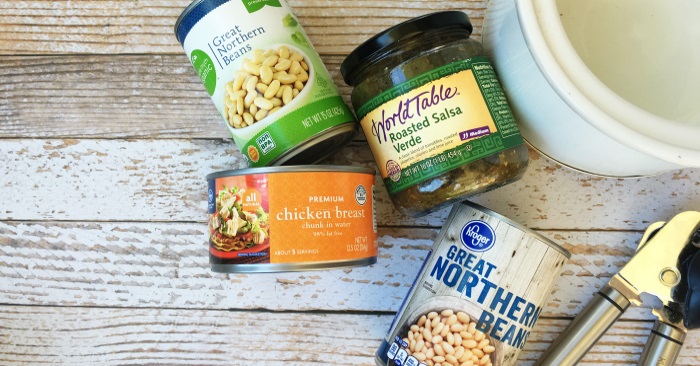 We Told You This Soup Was Easy!
Can it get any easier??
Your kids can enjoy a homecooked meal without a lot of fanfare or effort! No need to run to the grocery store when you are low on essentials – keep a stash of these cans in your pantry and when your day is crazy you'll thank us!
If you do not want to microwave this meal, you can also dump it into the crockpot and let it simmer on medium heat until you are ready to eat it. This is a great meal idea to dump into the crockpot on your way out in the morning and when you come home dinner is ready!
Note:  If you use your crockpot, we suggest adding an additional cup of water to your soup so that the beans stay moist while cooking.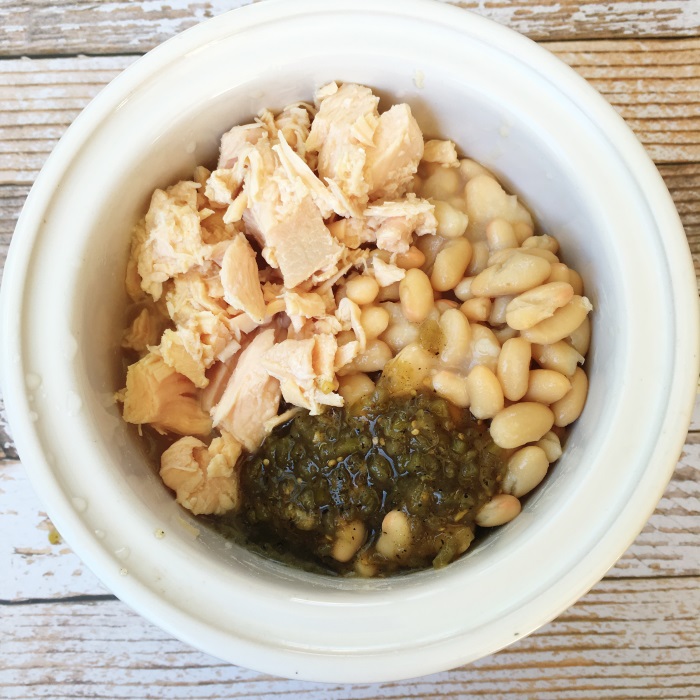 4 Can White Chili Recipe
Not only is this meal the fastest meal we have made, it is also good for you!!
Did you know that when you eat one cup of canned northern beans you are getting the equivalent of half a cup of milk in calcium! Our family is dairy-free due to food allergies, and the calcium content in white beans is astounding!! It is helping my kids bones grow strong! The beans are also high in iron and vitamin C, in addition to containing lots of heart-healthy fiber.
Canned food is harvested at the peak of ripeness and canned within hours, meaning that all the nutrition is locked in – making home cooking easy. This meal has no washing or chopping or mixing involved. Just dump, heat and serve. Cans are there for you when you need them!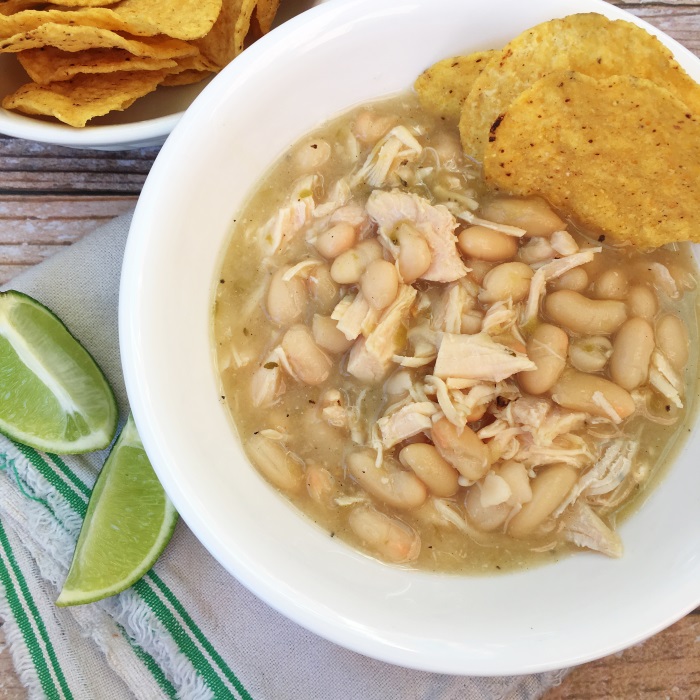 Want to switch this recipe up? Try substituting any other leftover meat instead of the chicken, or using canned black beans or pinto beans instead of the white beans. The flavors will be slightly different but the speed of getting dinner onto your dinner table will remain the same! Your next nutritious meal is only a can away.
Many thanks to Cans Get You Cooking for sponsoring this post as part of the Mom It Forward Blogger Network!! Our pantry thanks you.