Shoutout to Spot Shot® Instant Carpet Stain Remover for sponsoring this article. All the opinions below are my own, and I only recommend products that I use and think will benefit others!
When this time of year rolls around, I have this uncontrollable urge to declutter and clean the house.
I am not alone…this is the yearly ritual known as SPRING CLEANING.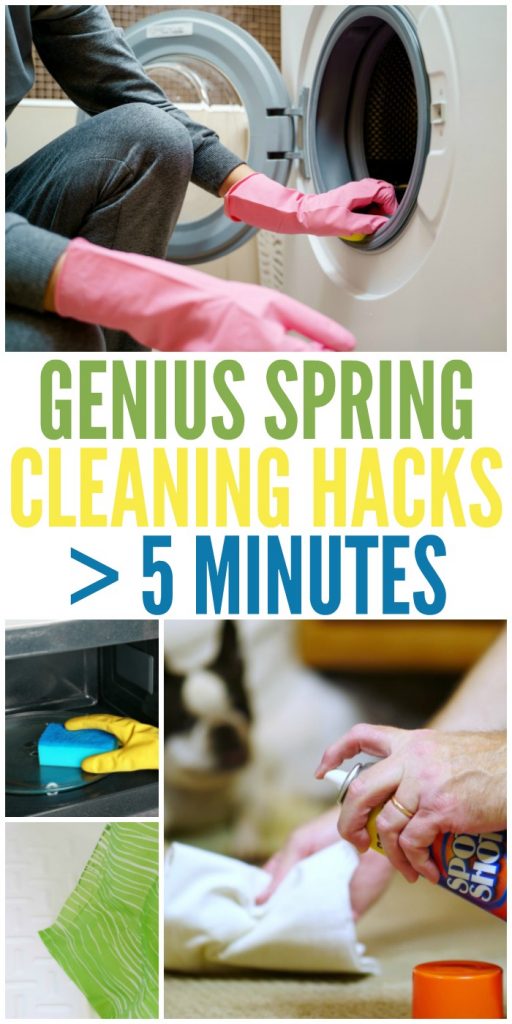 This article is inspired by our sponsor, Spot Shot® Instant Carpet Stain Remover. One of the reasons I am so excited to be partnered with Spot Shot is that I have been a power user of Spot Shot for exactly 24 years.
How do I remember exactly how many years I have been using Spot Shot?
It was one of those situations that I remember like it was yesterday. We had just bought our first house. It was an exciting time! I was planning how I would decorate, what furniture I would buy and all the family we would host in the big open kitchen. We closed and were handed the keys.
We drove to the house that was now OURS!
Unlocked the door, opened it and gazed at the light beige carpet that displayed black boot prints from the front door to the kitchen, up the stairs, to the bathroom, down the stairs and then out the back door.
Our perfect first house was a big mess.
I cried.
And then I called the builder…and cried a little more.
They assured me that they would fix it, but when I looked at the marks on the carpet. They weren't just mud, but it looked like they were actual dark stains. I didn't see how anyone could make this right without replacing carpet.
Help arrived with a can of Spot Shot.
I was skeptical, but watched carefully to make sure they fixed ALL THE SPOTS.
And they did.
When they left, the carpet looked new and I stopped panicking! In fact, I picked up Spot Shot on my next shopping trip and have been using it ever since.
Spring Cleaning Tips & Tricks
2 Minutes to a Clean Sponge
This is one of my favorite cleaning hacks because it is so easy. Soak your kitchen sponge in water and microwave it for 2 minutes killing off the icky stuff that lurks inside.
Obviously, you don't want to use it until it cools!
Wash the Washing Machine
As the mom of three boys, I have more than my share of smelly laundry! It seems that the washing machine should always be clean…BUT that is not always the case. In fact, there is nothing worse than opening the empty washing machine to a foul smell.
The easy cure is vinegar. You can wipe down the inside of the door with a lightly-diluted vinegar solution on a wash cloth and then add a cup of vinegar in the drum and run it for a cycle on hot.
Erase those Old Carpet Stains
When you have carpet (or rugs) in the house, you are bound to have old stains! It is inevitable. I find that the worst place is on our stairs. No matter how many times I yell at kids to take their shoes off at the door, the stains magically appear!
The good news is that Spot Shot® Instant Carpet Stain Remover will solve the problem. Just like it did for those black boot prints in my brand new house. Follow the directions on the Spot Shot can for the best results!
Shine that Stainless Steel Sink
After a lot of use, even stainless steel can dull. But a common kitchen ingredient can come to the rescue…baking soda!
Simply sprinkle baking soda over a wet sink and then scrub with a sponge. It will take just a moment to restore the shine (and clean)!
Dust Screens with Coffee Filters
This is one of those tips that is pure genius. Coffee filters are just the perfect texture to dust TV and computer screens without scratching. With a gentle touch, you can wipe away fingerprints. Just be careful not to press too hard!
Clean Toys with No Fuss
When it comes to kids' toys, don't overlook the two cleaning machines that are in your house – the dishwasher and the washing machine!
To clean in the dishwasher, try the top rack and run as usual.
To clean in the washing machine, secure toys in a lingerie bag and wash away!
Refresh that Plastic Shower Curtain
Place it in the washing machine with a small load of soiled towels and wash as usual. If it is a clear material, consider adding a cup of vinegar to the rinse cycle.
Once washed, hang it back up to dry!
Bonus Tip: Eliminate Pet Stains
One of the reasons I have been so loyal to Spot Shot is because over the years we had several indoor pets – 3 cats and a dog.
The ONLY product I found that could reliably fight against pet stains is Spot Shot.
Be sure to follow the Stain Fighting Community on Facebook for even more great cleaning tips and tricks. Spot Shot products are available at Walmart, click here to find a location near you. You can also save $1 with this coupon.