Your Spring Cleaning checklist might not be effortless, but with some helpful tips, it can become more manageable. From having a checklist to follow, to simple hacks to get the job done quicker and more efficiently. I am all for getting my work done so I can step outdoors and enjoy the warm sunshine and fragrant flowers that are blooming.
After you read through this list of tips and things to include in your spring cleaning, tailor it to fit your home and lifestyle. Then create a list and start working on your list and adding those check marks when you get the task at hand finished. Nothing is more rewarding than seeing my to-do list diminishing.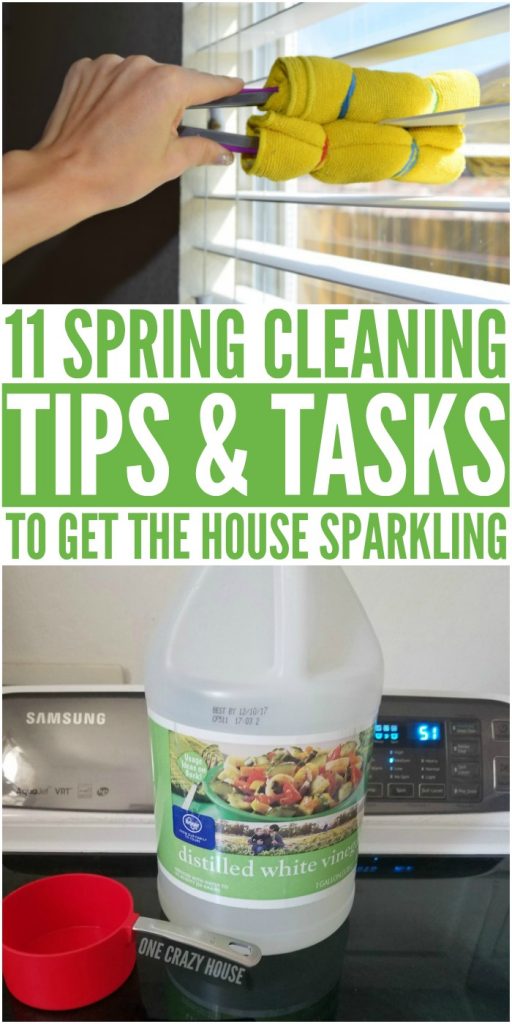 Top Spring Cleaning Tasks To Tackle
First off, let's start with a spring cleaning checklist. This list has 100 things you need to clean, and you can tailor it to fit your home. You may not need to do all 100 items, but it is a great starting point to really get the dust bunnies cleaned up, windows sparkling, fresh air and a clean home.
People tend to forget that their washer gets dirty over time. Make sure you take the time to clean your washing machine to help extend the life of your machine. This will also ensure that your clothes continue to get as clean as possible.
If you're on a budget and still want to tackle some spring cleaning, check out these frugal spring cleaning tips. You will find a lot of useful ways to declutter and make a little money by doing it.
Every single day you can clean a child's room to find it a complete mess at bedtime. Toys just accumulate, and it can be chaotic. Check out this kid's room cleaning post, to really help declutter and get your child's room in mint condition.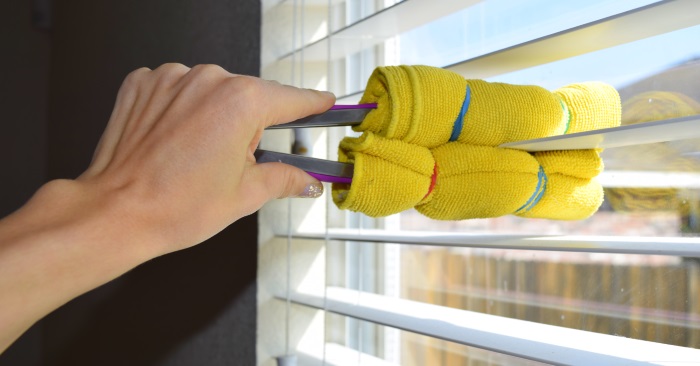 In our home, it seems like the blinds and curtains collect dust faster than any other surface. Find out how to easily clean them to help get rid of dust and dander that is lingering in your home. Breath easier once your home gets that nice deep clean from your spring cleaning.
Game Changing Spring Cleaning Tips and Tricks
Can't forget to tackle your baseboards, those little things can become pretty dust covered over time. These baseboard cleaning hacks are a time saver and game changer.
Even the fridge and freezer needs organization from time to time, so why not add it to the list for spring cleaning.
Light switches can be covered in germs from all the use they get on a daily basis. Follow these easy steps on how to clean your light switches easily.
If your coat closet has seen better days, here are some easy but effective steps to follow. You will get it looking more organized and put together in no time.
Don't forget to clean your walls. They can have dirt, dust, and more collecting on them throughout the year. This is one area I try not to miss, and if you need some guidance this article from the Organised Housewife will help.
When cleaning your showers, make sure to clean the floors really well. Here is a way to 15 shower cleaning tips that works flawlessly.