Paper towel holders are handy around the house, and for more than just holding your paper towels. They serve as great jewelry racks, donut stands, hat stands and more. So if you have a spare paper towel holder in your home (or spot one at a yard sale), here are some tips for putting it to use outside the kitchen!
15 Nifty Paper Towel Holder Uses
Create a file system using a paper towel holder and binder rings. This is a fun way to display photographs or to store stickers for scrapbooking.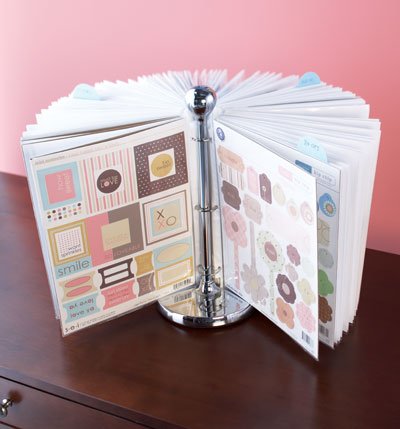 via Club Creating Keepsakes
Use one to hold your yarn while you knit or crochet, like having an extra hand!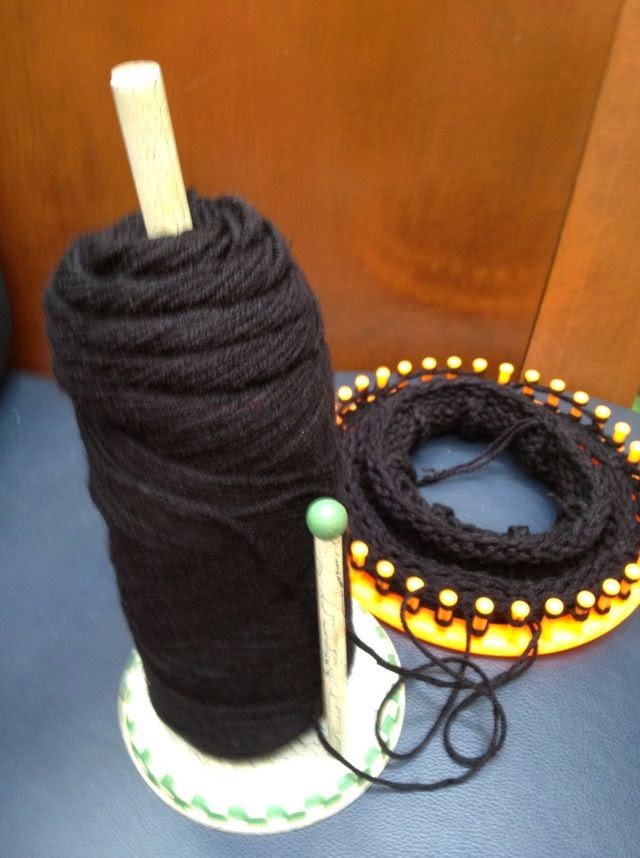 via Taller de Ana Maria
Use a wall-mounted paper towel holder to hang your bracelets and necklaces. Finally, no more tangled jewelry!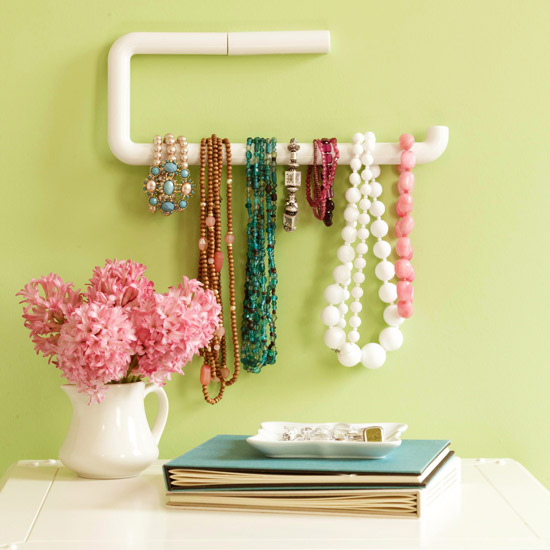 via BHG
Use one to store ribbon in your craft room.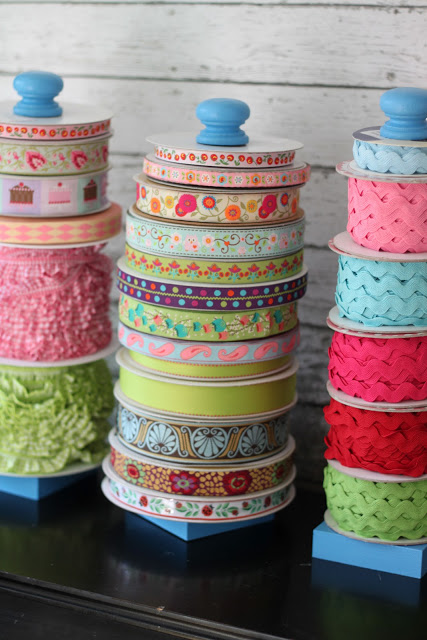 via The Cottage Mama
Make a hat stand. After all, no one likes wearing a crumpled hat!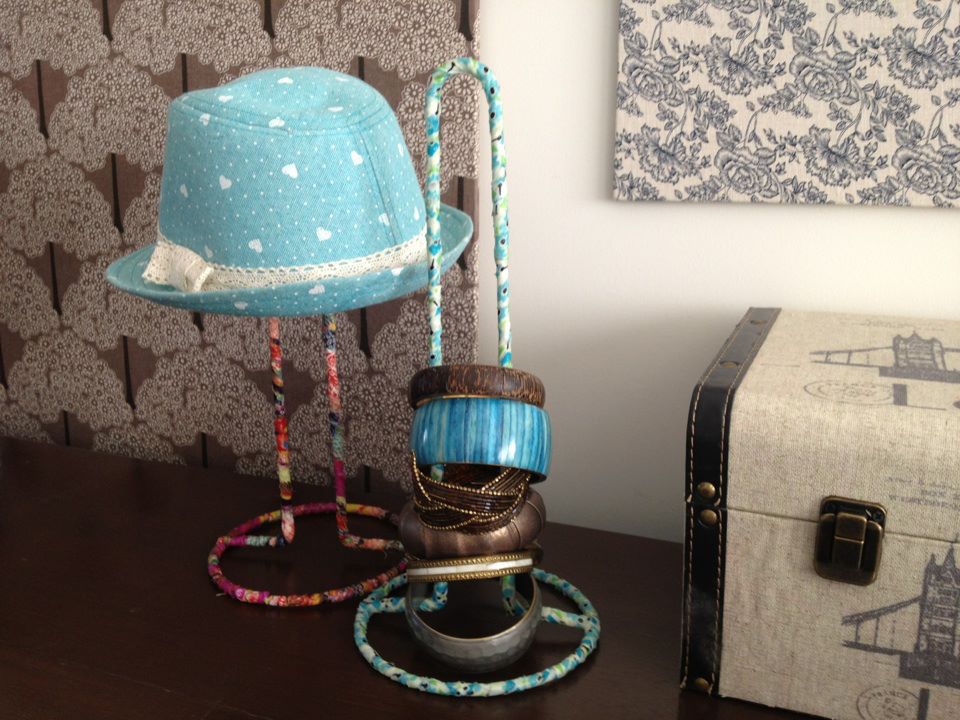 via Turquoise Imagination
Or use one as a washi tape organizer. It makes it so much easier to see all of your tape designs at a glance!
via Gluesticks
Hang ties from a paper towel holder installed on the wall to prevent crumpling and wrinkles.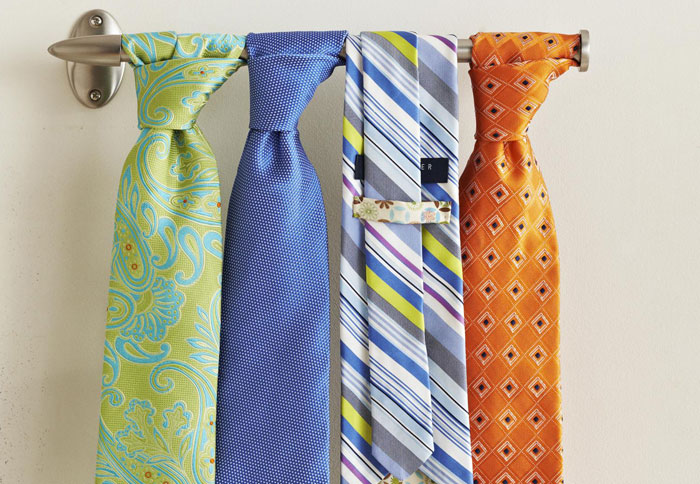 via Lowes
Install one under the sink to hold rolls of trash bags. This is so much easier to deal with than bulky boxes!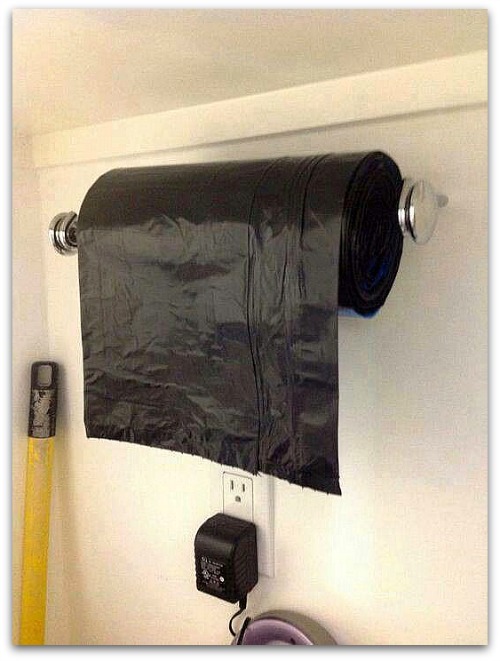 via Princess Pinky GIrl
Stack donuts on one for your next brunch. Because it's much prettier than a box!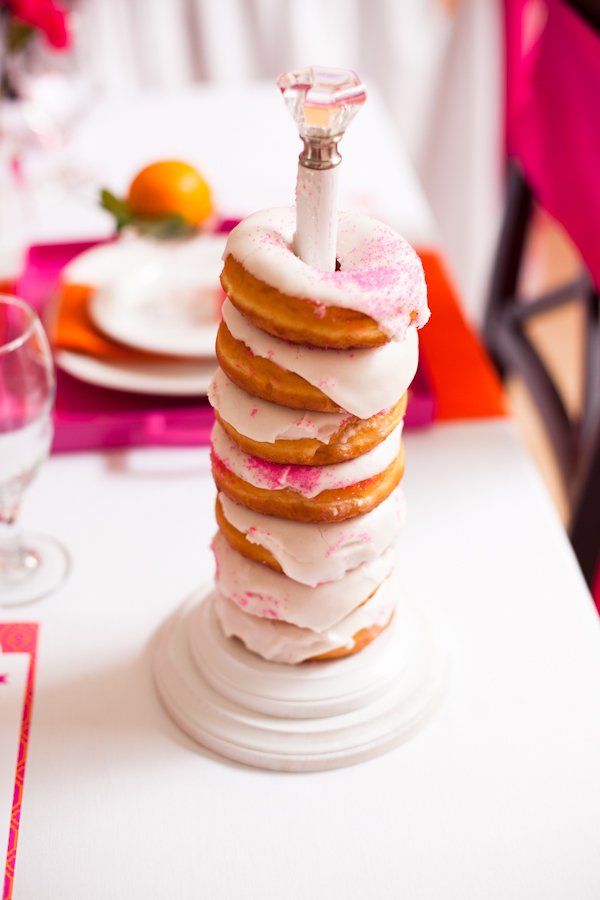 via Frog Prince Paperie
Add a few to your closet to organize belts. I bet this concept would work great with watches, too.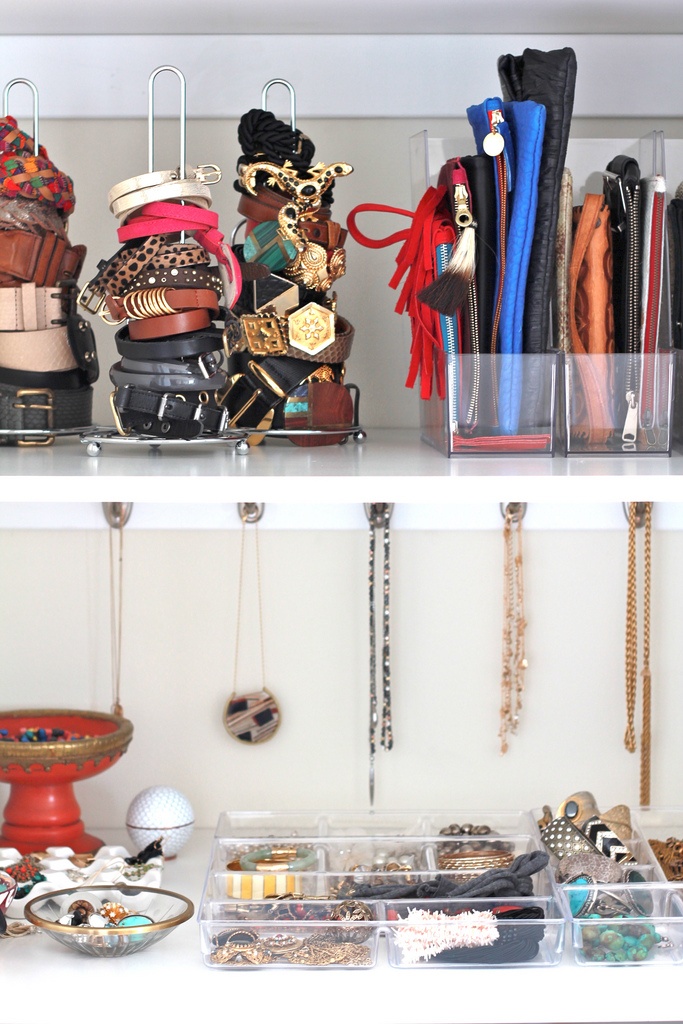 via Netrobe
Hang scarves neatly in your closet. I like this much better than the shower curtain ring method!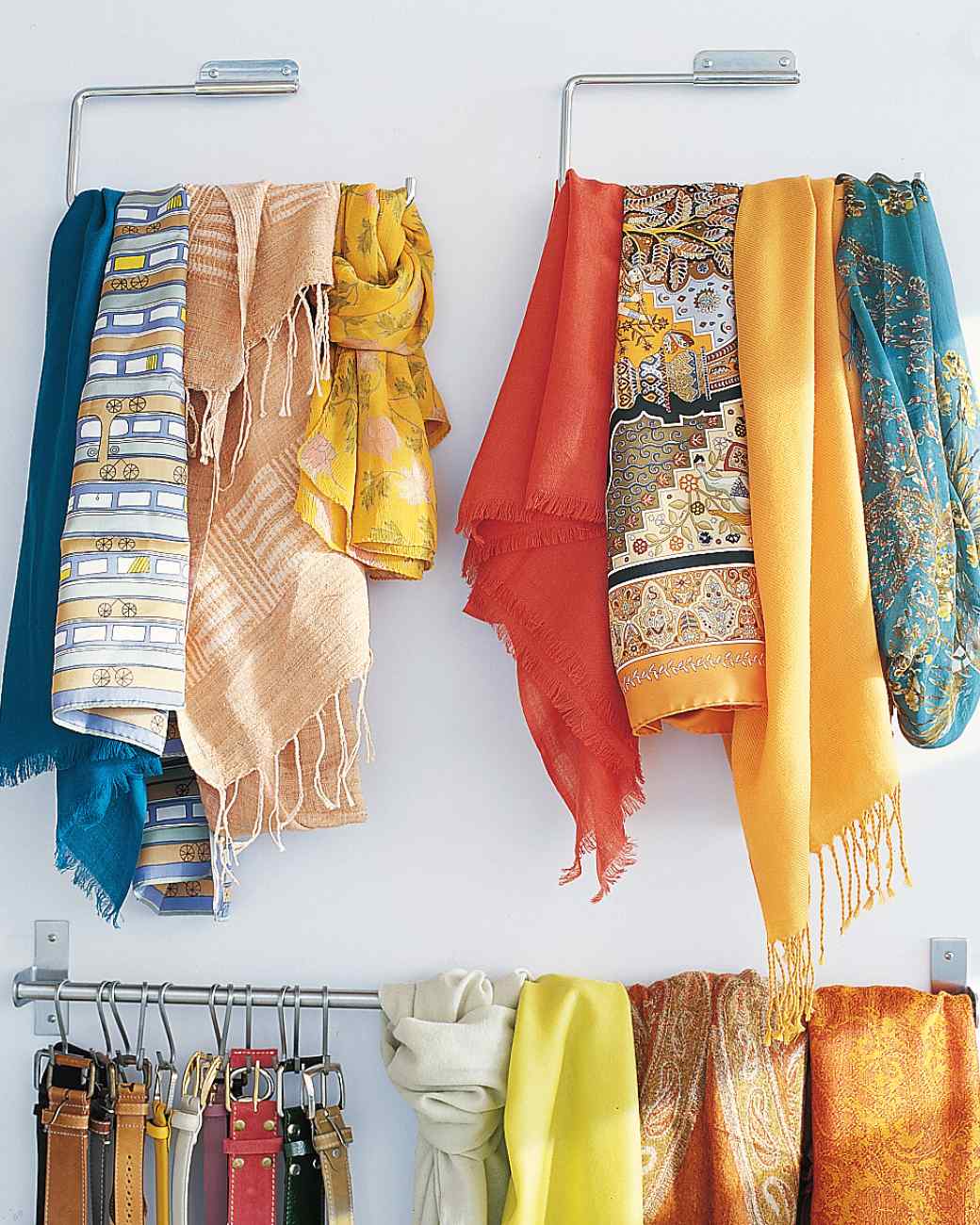 via Martha Stewart
Get Organized in Every Room!
Put one in the nursery to wrangle the dozens of bibs every mom tends to accrue.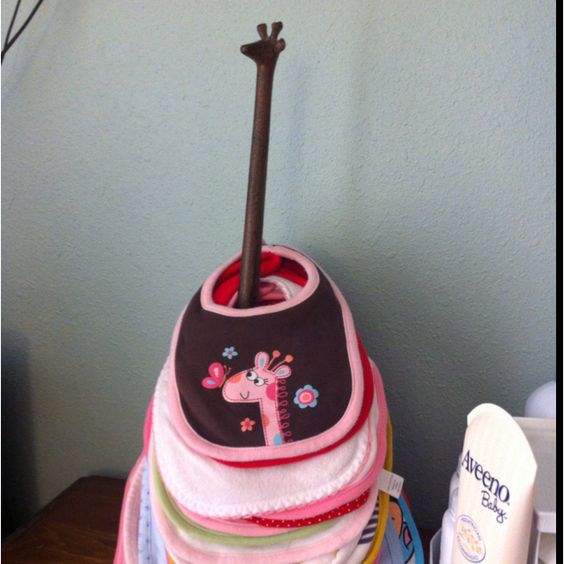 via Pinterest
Organize your cookie cutters. This is really handy when it's time for holiday baking. Cookies, anyone?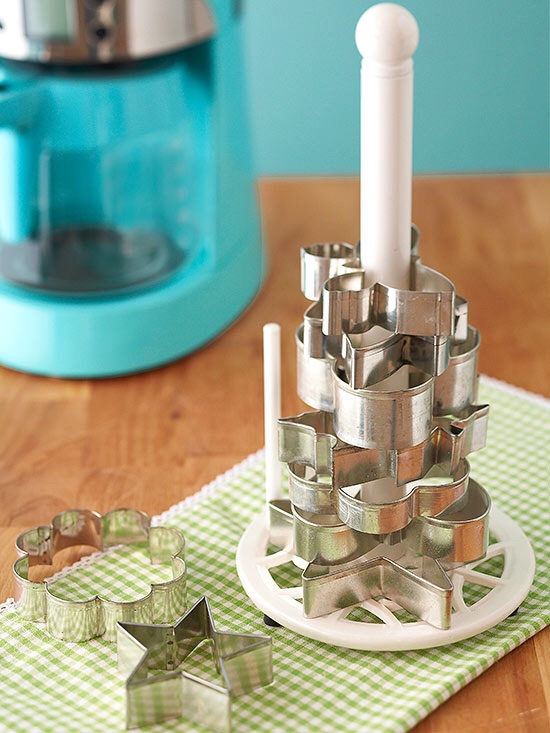 via BHG
This is actually a towel bar, but you could easily use a paper towel holder to add hanging space to a small laundry room.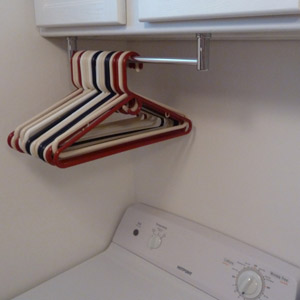 via Family Handyman
Slide some galvanized buckets onto a paper towel holder to store your pens, highlighters, craft supplies, etc. Great idea for your kids' homework station!
via See Vanessa Craft
If you loved this post, then check out the bath towel bar hack post too!