Are you an IKEA customer and looking out for some awesome IKEA hacks? People love IKEA furniture. It's like a clean canvas that they can decorate with whatever they want, however they want to make it fit their own unique personality and style. It is so fun to see how creative people get with all the fun Ikea furniture! However, IKEA offers products that are not only customizable but also versatile and above all, practical. Seriously, you take these pieces and use them for almost anything! Just to prove it to you, we've pulled together 11 IKEA products that, with the right hacks and some creativity, will brighten up any space in your home and give you and the kids something to do on a rainy day.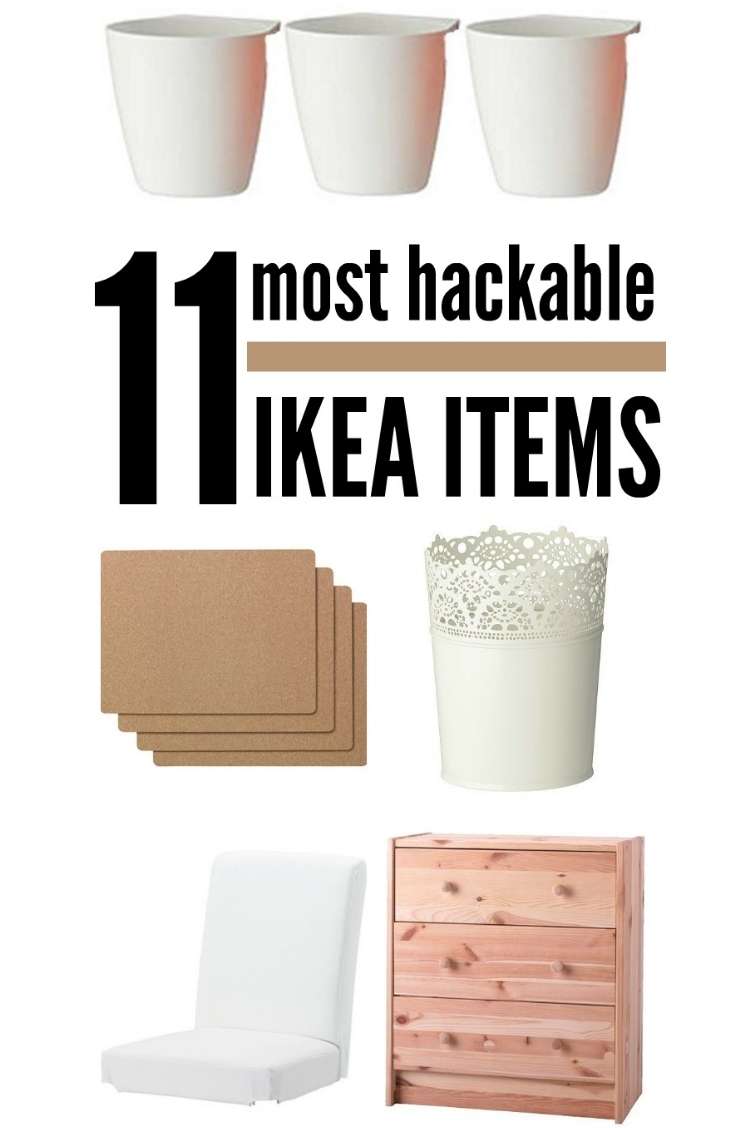 11 Products that Make Ikea Hacks Simple
These magazine files can be customized in so many creative and different ways! You can use paint, fabric, paper, stickers, or fake flowers and so much more. I could go on and on. You can also take these plain white magazine files and turn them into so many amazing things to be used around the house. You could use them for files and papers, as they were designed to do. Otherwise, you can use them to arrange your pouches of soups and small items in your kitchen pantry. You can store your kid's art supplies, and structure the food in your freezer. The possibilities are endless and will help you organize a room in no time! What will you do with them?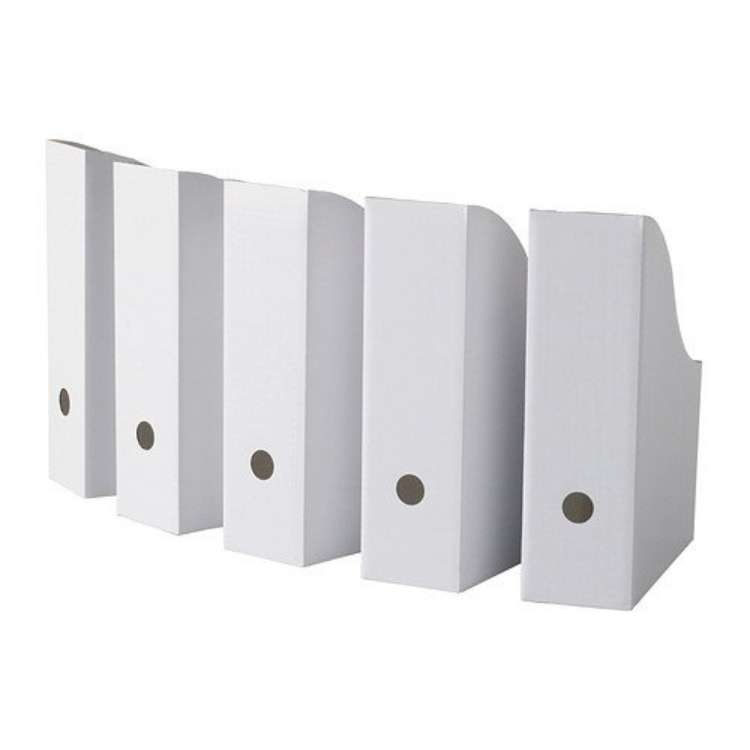 This drawer unit is great as an office or craft room hack! They are awesome for storing things of different sizes and shapes. You can use two as a makeshift base for a desk or a large cutting table. Double it up to make an extra-long desk along a wall or side-by-side to make a large surface where the kids can do homework or crafts and have everything at their fingertips. The different size drawers give you the freedom to store what you want and you can decorate them with markers, fake flowers, vinyl stickers, and more! Or let the kids decorate their own to add a splash of individuality and uniqueness. You are sure to love the results and enjoy the functionality of this drawer unit.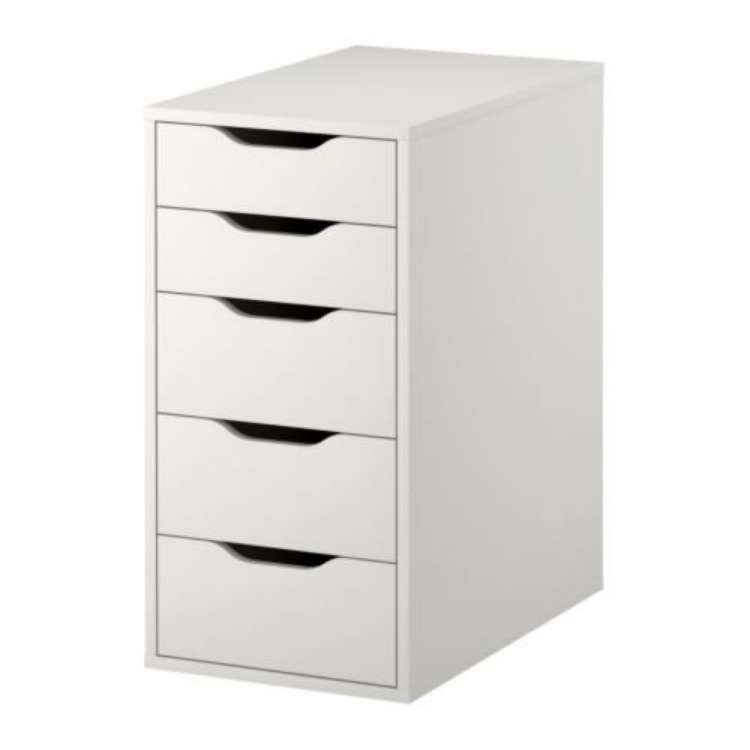 These go great with the drawers above for creating workspaces in a craft room or office. They are also great for customizing with different finishes. Try painting just inside shelves a different color from the outside to create a depth effect. You can use the boxes to store bulkier items and save space. Use hooks on the side to hang small items as well. If you want to use this bookcase near the kitchen, you can easily transform it with inside inserts into a wine holder. Add lights to the top to make it a dimly lit bookcase to discretely light up a room.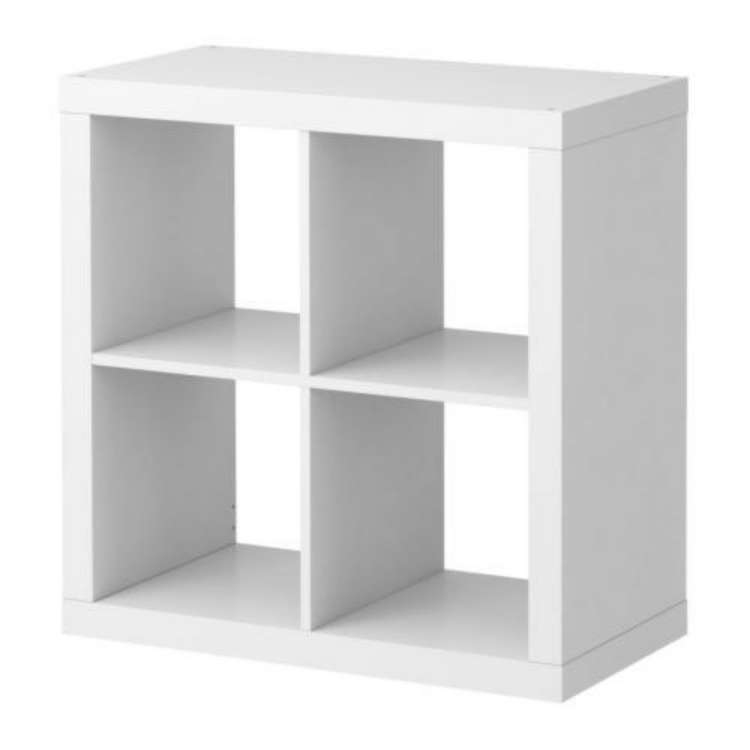 These beautiful pots are awesome for so many different IKEA hacks. Use them on a peg wall, in the kitchen, or for desk extra storage. Try decorating them with paint or marker to give them a different look or leave them as is to brighten up a room.
They can do so much more than simply hold plants! You can use it to store things like:
Rolled up magazines
Keys
Coloring supplies
Mail
Anything hanging around that needs to be squirreled away!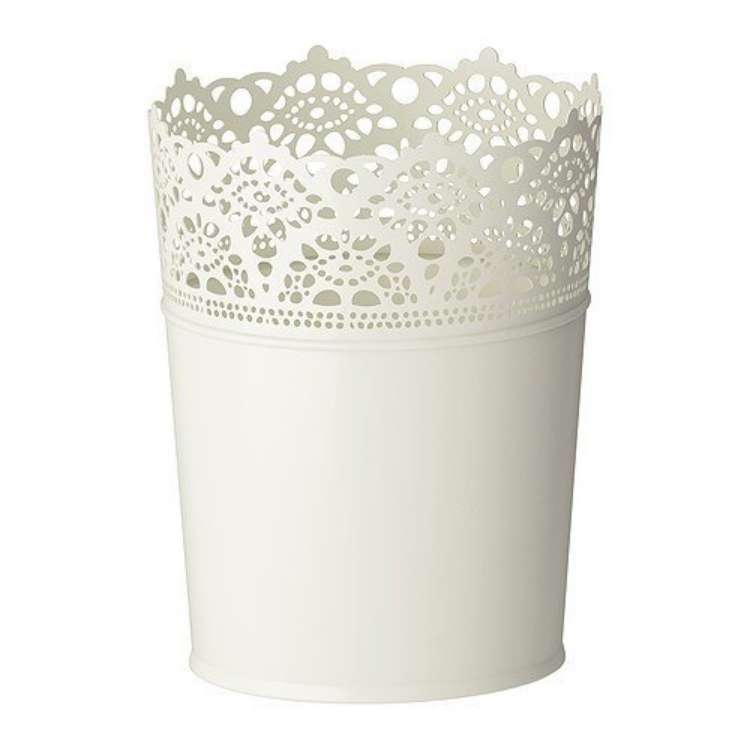 Paint these in a rainbow and hang them in the kids' room as a book rack or to display their artwork they bring back from school. If you are a happy Ikea hacker, you can also use them to store art supplies like small bots, rolls of ribbons, nail polish, and much more. Turn them upside down and use them as a small pole to hang clothes, sunglasses, or even as a towel rack in the bathroom. This small versatile spice rack fits in most tight areas of your home and can be used as a powerhouse of ideas to decorate a living space and make it functional on a budget.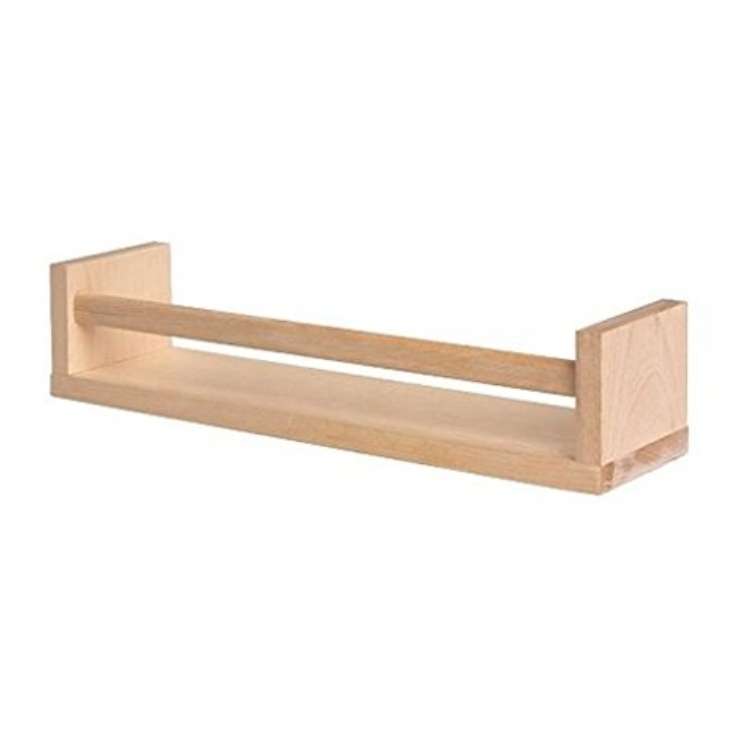 Don't we love a clean slate like this to paint or customize? Paint them and then use a sharpie to add a hand-drawn doodle! Have an extra roll of wallpaper hanging around? Why not slap it on and make it look like a unique designer piece? You could also stain them to give the wood a distressed and aged look. Even better, paint the drawers with different vibrant colors to help a child find their clothes in the morning. This affordable pine chest from Ikea has so many great options and hacks. (Psst, Ikea also sells drawer organizers for this model that do an amazing job of organizing socks, underwear, and other small bits of clothing.)
Do you know what you should try with these cool containers? The nail polish painting hack! You pour a thin layer of nail polish (avoid the quick-dry nail polish) in very hot water and then quickly dip the containers in. A word of caution though: make sure your container of water is big enough for the whiter container and the displaced water! After you dip them, just let them dry overnight! They'll make for fun art supplies containers, planters, and catch-all buckets in the entranceway of the house. Use them to store the inevitable extra hardware from your last Ikea project or the pet rocks your kids bring home. What home doesn't need a unique container to hold all the odds and ends?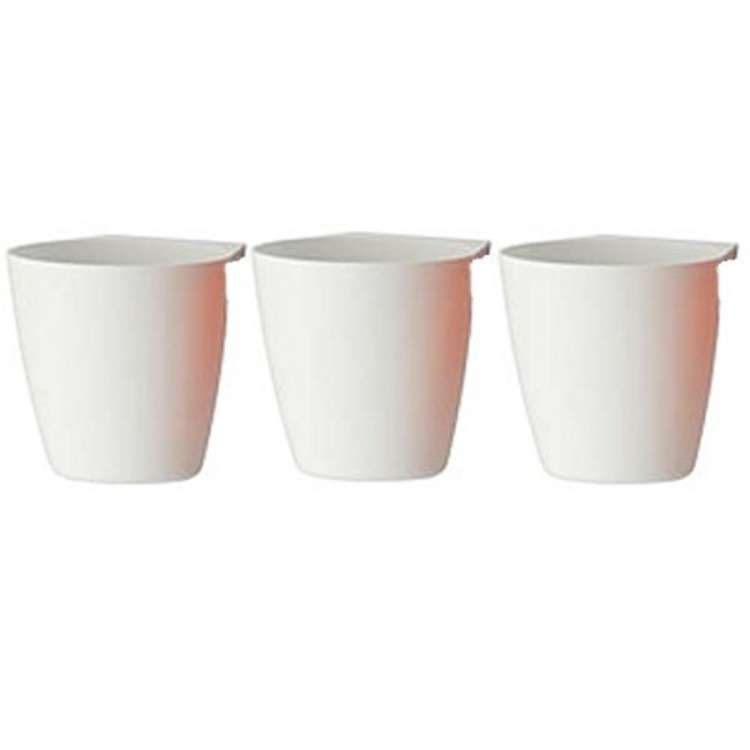 These can be cut to size, dip-dyed, and hung from the ceiling to create an awesome reading nook. Also, try tie-dying them too to match in the funky fun room of the house. If you want a large project to work on, you can do applique with the extra fabric you have hanging around to create inspiring designs. Another option is to add tassels on the sides to add a splash of contrasting color and spruce up an area. Otherwise, you can make it the quiet centerpiece of your room or let it stand out. The choice is yours!
These can be stenciled, painted, colored, cut, and glued. Add them to your home's command center to quickly pin important papers or pictures. Cut them into circles and wrap them up in fabric to make coasters. Paint letters on them and hang them on the wall to spell out a child's name or a beautiful message. You can also use them as mouse pads and make creative designs to dress up a large wall. What can you not do with these?
This is another great blank canvas to work with. There are so many awesome hacks for this piece. You can paint it or stain it, use markers to make unique and fun designs. Use polish for a funky splash or use some stencils with spray paint. Is it going in a child's room? Put their handprints all over it! This nightstand can also be used in so many ways too! It can make a great place to store your favorite puzzles and books or just the stuff you need in the middle of the night like a tissue box, alarm, and light.
I recently saw an amazing cow print chair cover where all they used was a black Sharpie and a white chair cover, you're welcome! It would be a great project for the whole family to decorate their own chair for the dinner table. Hours of fun! Or you can let your imagination free rein with this blank white canvas and you will have unique and personalized chairs that are sure to be the talk of your guests for years to come. If you pick a permanent ink solution, you'll be able to zip these covers off, throw them in the wash and reuse them as needed. They are an excellent way to customize your dining room. Want to take things to a different level? Try tie-dying them, and your teens will fall in love with them! Or maybe you will love them by adding some pizzaz of the tie-dying effect to them.
What did I tell you? The possibilities are endless with these IKEA hacks. Like washi tape? Use it to make some storage items or decorate these awesome pieces of Ikea furniture! Enjoy painting? Brighten up a dresser. Like a simple minimalist look? Leave the furniture just the way it is! Whatever your taste, you can make your space your own with these amazing IKEA pieces. Are inspired yet? I am! Which one will you pick for your next weekend project?
Share your project with us by tagging my social media Facebook, Instagram, or Pinterest on your pictures! I'd love to see what you do!
For MORE Ikea hacks to decorate your home, check out these posts: