Nothing is more fun than a well-planned outdoor party. Summer ends in September, and for us at least, Labor Day seems to signal the end of summer fun. Why not go out with a bang by hosting an amazing outdoor party? Here are 16 Labor Day cookout ideas to help you host the best bbq ever.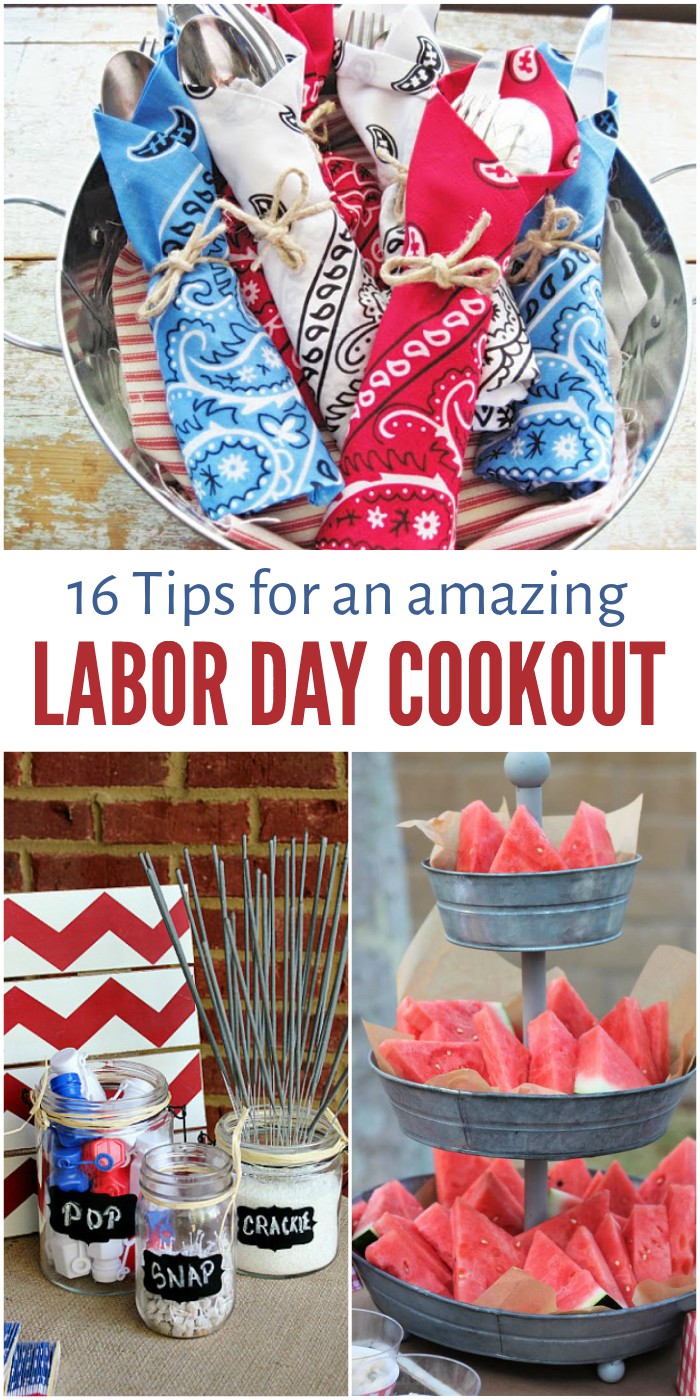 Labor Day Cookout Ideas
Encourage your family and friends to show their competitive sides with a DIY cornhole game. We do this at our family reunions every year, and it's a total blast! Making your own is way cheaper than buying one.
Or how about a game of Giant Jenga? Oh, the suspense! It's big enough that everyone can get in on the action. Classic games never go out of style.
Reuse some of your patriotic decor from Memorial Day and the 4th of July. I'm not sure why patriotic decor is used for Labor Day (to celebrate American workers, I guess?), but we're fans of double duty decor any day!
Fill regular balloons about 1/4-1/2 way and freeze them overnight to make mess-free ice packs to add to your coolers, washtubs, etc. It's a great way to keep drinks cold without everyone's hands sloshing around in ice water.
Make some candy kabobs for the kids. Heck, even the adults should love these colorful, sweet treats.
Keep utensils in simple terra cotta pots. You can dress them up or leave them as is.
Or wrap the utensils for each person in a red, white or blue bandana that the guests can take home after the party is over.
Keep track of whether your guests want well done, rare or medium well burgers with this burger hack: write the order in ketchup on the bun! Of course, this only works for those folks who want ketchup on their burgers.
Hot dogs are a staple at Labor Day cookouts, but who says you have to go for the same old version? We love these hot dog instructions that encourage people to try more interesting versions of this cookout classic.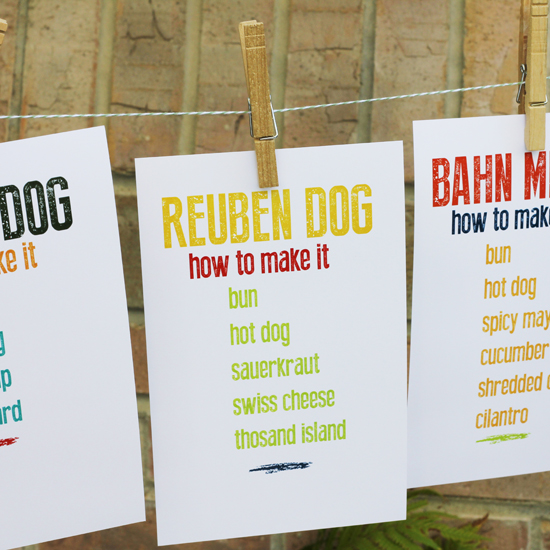 Serve the food buffet style along several tables so your guests can get their food quickly and efficiently. I'll take a heaping plate of everything here, please! (Unsure of the original source for the picture. If it's yours, please let us know so we can credit you!)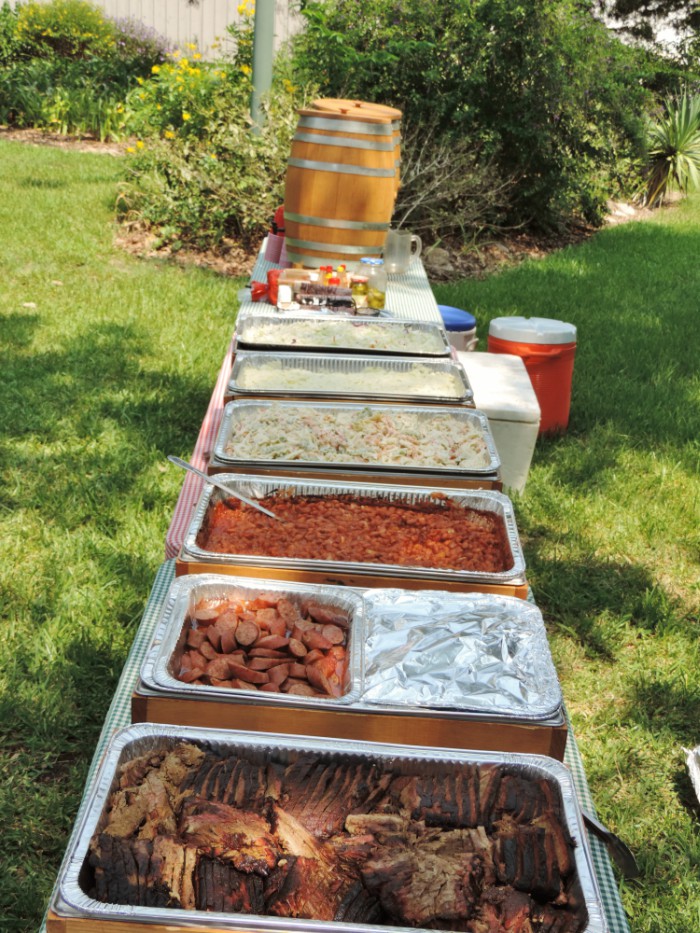 Feeding a huge crowd? Put as many foods as possible into individual serving sizes to help the lines move faster. Grab and go!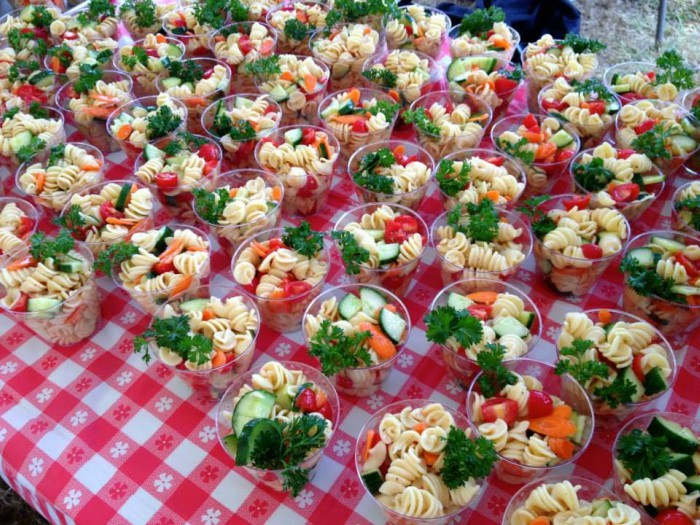 If you're hosting an adult-only cookout, rummy bears are a fun treat. They're gummy bears soaked in the rum (or other alcohol) of your choice.
Speaking of grab and go foods, cut watermelon into wedges so your guests can do just that. Watermelon is the perfect side or sweet to finish off a cookout.
It may not be the 4th of July, but this pop snap and crackle station for the kids is GENIUS! There, kids will find bubbles, sparklers, and snaps to play with once the eating is done.
Instead of hot dogs, serve pigs in a blanket! You can pile them up in rustic baskets or buckets, and kids will love them.
Fire cracker hot dogs are another fun alternative to traditional hot dogs. Although these are baked in the oven, you could also do them on the grill or over a bonfire.
If you're looking for more Labor Day Cookout Ideas, check out these posts: