Nothing is more fun than a well-planned outdoor party. When you think of cookouts you might think of summer end and Labor Day, but why have all the fun on just THAT day? Let's host an amazing outdoor party. You could call all your friends and family to have the time of your lives together. It is more fun when you have those you love around.  From food to games and decoration, here are 16 traditionally Labor Day cookout ideas to help you host the best BBQ ever any day you wish!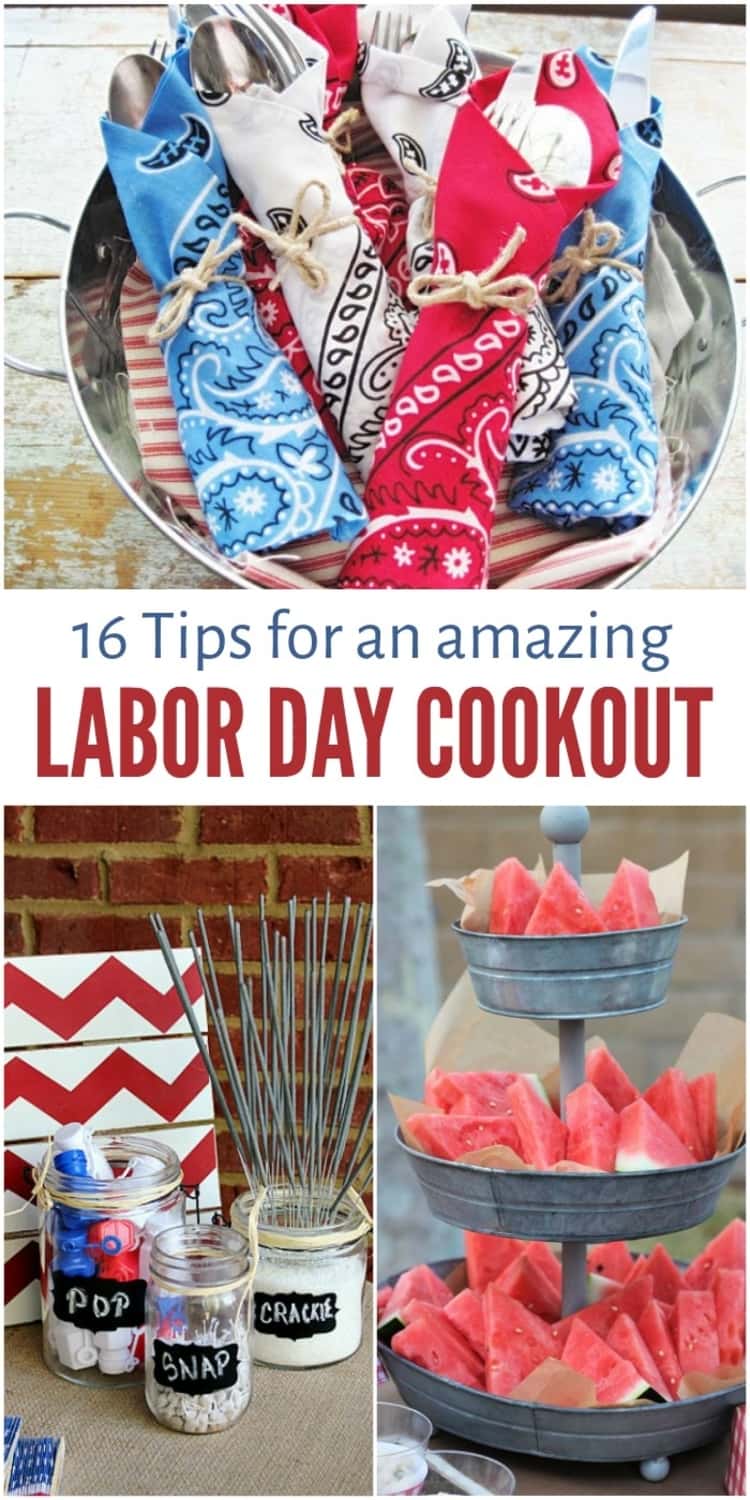 Backyard Cookout Ideas for Every Cookout
1. DIY Cornhole Game
Cookouts don't have to be only about food. Especially during labor day when you celebrate the workers around you. You can get to incorporate games into them and explore a lot. Encourage your family and friends to show their competitive sides with a DIY corn hole game. Making your own is way cheaper than buying one. We do this at our family reunions every year, and it's a total blast! We have the opportunity to bond in ways we never thought we would.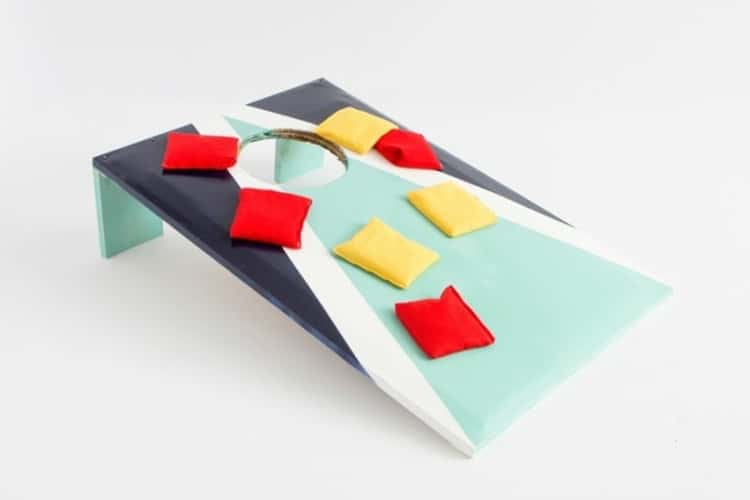 2. Giant Jenga For Best Labor Day Outdoor Plan
How bout a game of Giant Jenga? Oh, the suspense! It's big enough that everyone can get in on the action. Classic games never go out of style. Plus they get people involved and reveal their competitive side. Pair this fun activity with fun smoky flavor snacks! This is an easy DIY that needs to be worked on early enough so that things get rolling on D-day. The winner can be awarded something so as to keep the game as competitive as possible. In addition, teams could be formed; boys versus girls.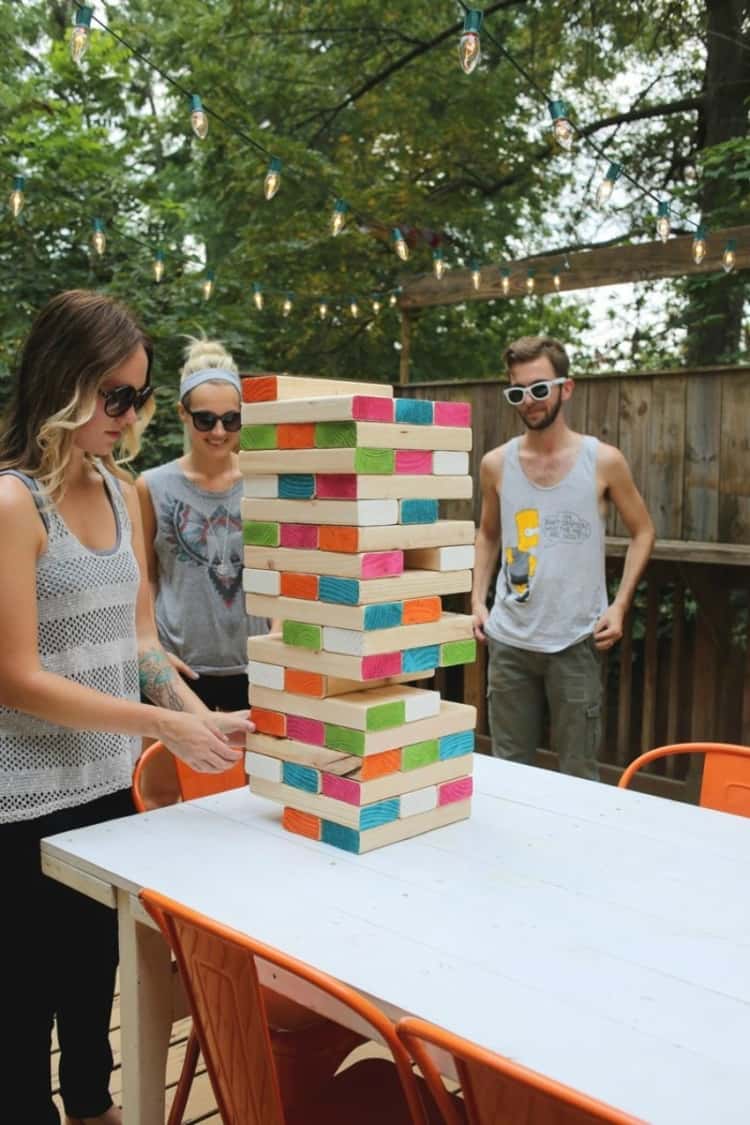 3.  Patriotic Décor Reuse For Labor Day
Interestingly enough you can also reuse some of your patriotic décor from Memorial Day and the 4th of July. I'm not sure why patriotic décors like cocktails and picnics are used for Labor Day (to celebrate American workers, I guess?), but we're fans of double-duty décor any day! The colors and the pomp are worth every ounce of it and you don't have to go out of your budget to get the supplies you need. Coz well it's reuse.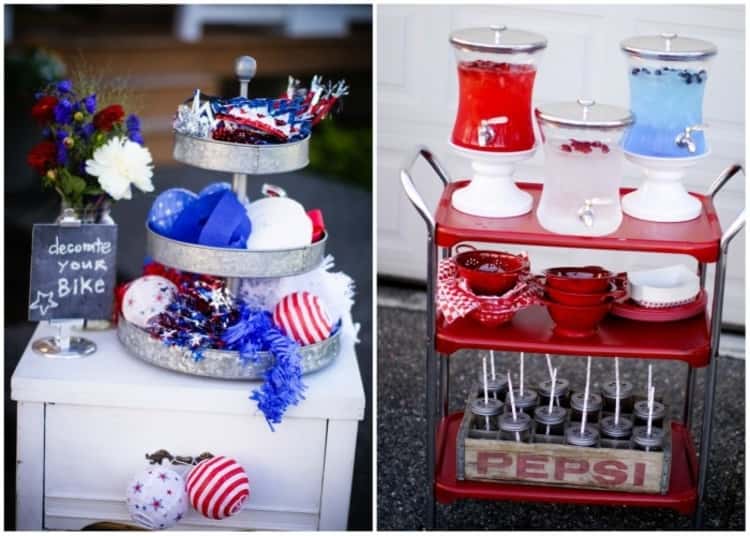 4. Coolant Balloons For Cookout Drinks
Drinks are a must-have on most if not all backyard cookouts' menu. Keeping them cold is always a tricky bit for people. So for your labor day cookout fill regular balloons about a quarter to halfway and freeze them overnight to make mess-free ice packs to add to your coolers, washtubs, etc. It's a great way to keep drinks cold without everyone's hands sloshing around in ice water. And the balloons can also act as an addition to your theme color given the colors you choose to work with.
5. Labor Day Cookout Candy Kababs.
Kids have sweet teeth and some adults too if not most. In your labor day cookout make some candy kabobs for the kids. Heck, even the adults should love these colorful, sweet treats. For that energy and sugar rush, these are great snacks. Plus they come in various shapes and are way easy to make. The kids could even help out in making them. They are then placed in a candy bowl for everyone to pick them.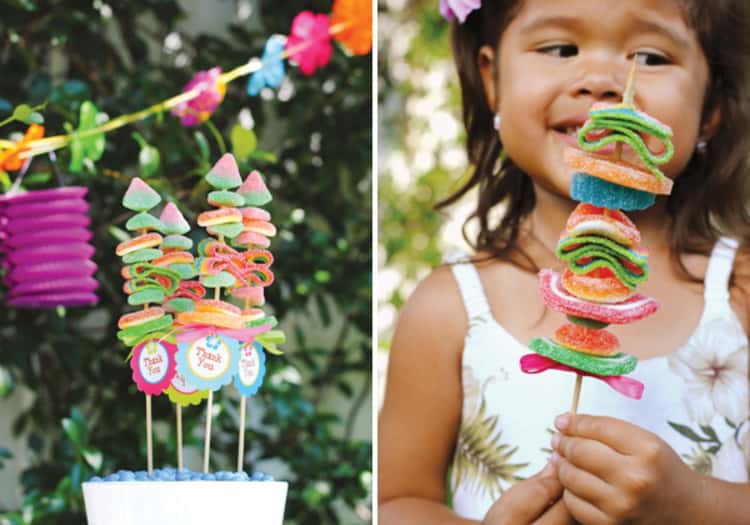 6. Terra Cotta Pots For Outdoor Setup
Outdoor entertaining gets all the more glamorous by having your utensils in simple terra cotta pots.  The gardening inspiration is clearly seen from the entire arrangement and you can't help but stun. You can dress them up or leave them as is but the dressing gives them some life and creative side. Your table setting will work just fine with these simple embellishments.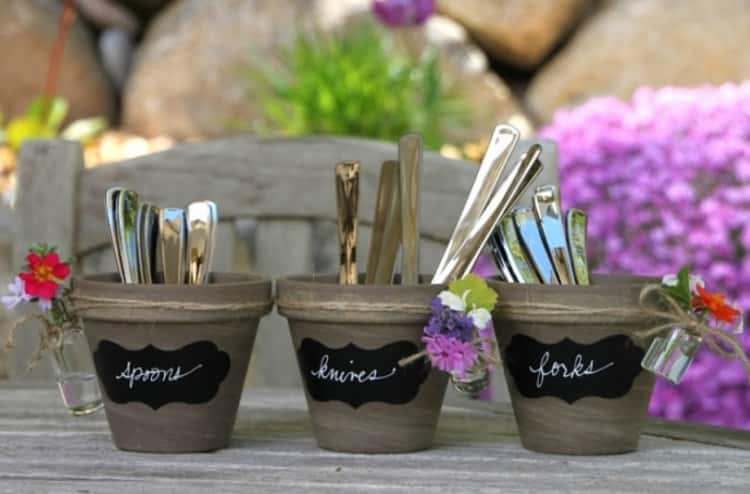 7. Bandana For Utensils Wrap Up
You could creatively wrap the utensils for each person in a red, white or blue bandana that the guests can take home after the party is over. Take out gifts are a great gesture for hangouts and events with loved ones. More to this they just portray your creative genius has been at work. They look so classic and yet simple. It's the small things I guess. You don't have to go big to make an impression.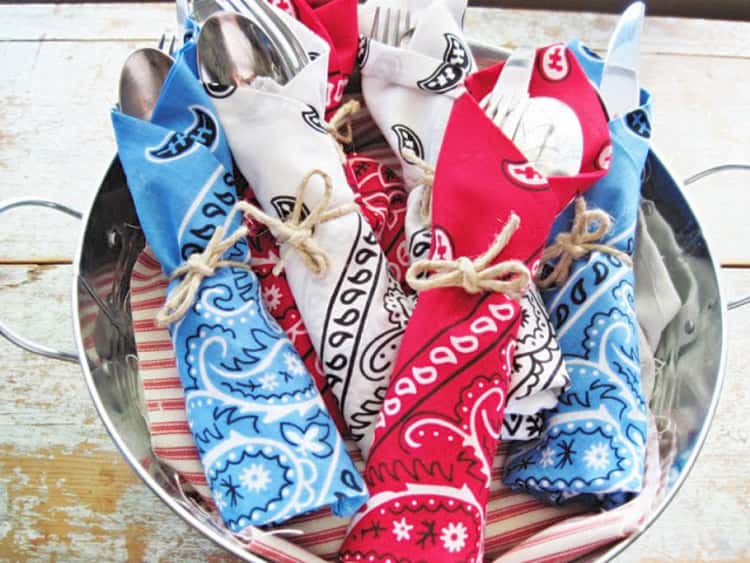 8. Sauced Burger Hack
Sauce up your burgers by keeping track of whether your guests want well-done, rare, or medium-well burgers with this burger hack: write the order in ketchup on the bun! Of course, this only works for those folks who want ketchup on their burgers. I could enjoy doing this activity as it sounds like a whole lot of fun. Prepare side dishes like chicken, onions, peppers, bacon, green beans, and a lot more! Also, you could devise a way of knowing whether they like barbecue sauce, chili, or tomato-flavored ones!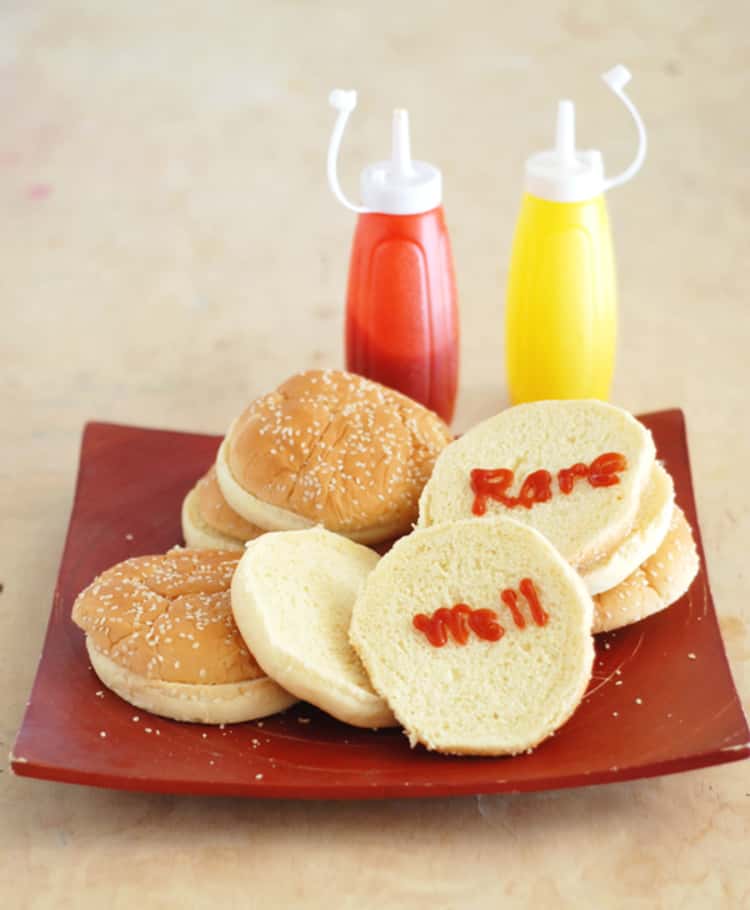 9. Classic Labor Day Hot Dog Instruction Ingredients
Hot dogs are a staple at Labor Day cookouts, but who says you have to go for the same old version? We love these hot dog instructions (pictured below from One Charming Party Blog which is now inactive) that encourage people to try more interesting versions of this cookout classic. Your backyard can't wait to look this stunning with these cards placed all around it and for people to have a try out of your different burger recipes.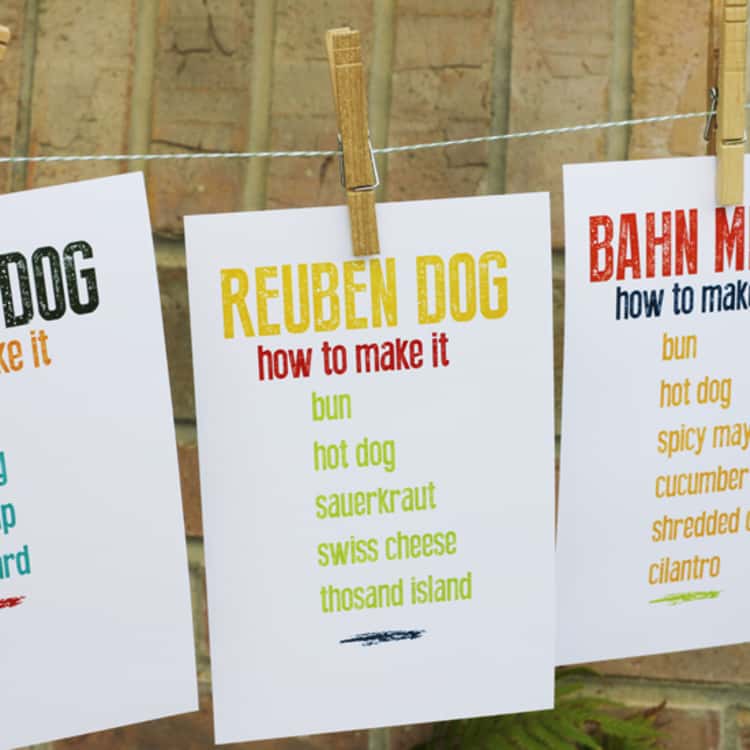 10. Buffet Style Serving
Are you a foodie and certainly in love with what you are seeing here? Then for a perfect labor day take up the idea of serving the food buffet-style along with several tables so your guests can get their food quickly and efficiently. I'll take a heaping plate of everything here, please! I am already salivating. Oh my! Those ribs just look heavenly and are calling someone to have a bite of them! Add vegetables too for a healthier option like potato salad, broccoli salad, pasta salad, bean salad, and peaches. Sandwiches make a good snack option with cheese, butter, feta cheese, and tortilla chips on the side. And of course, a backyard barbecue!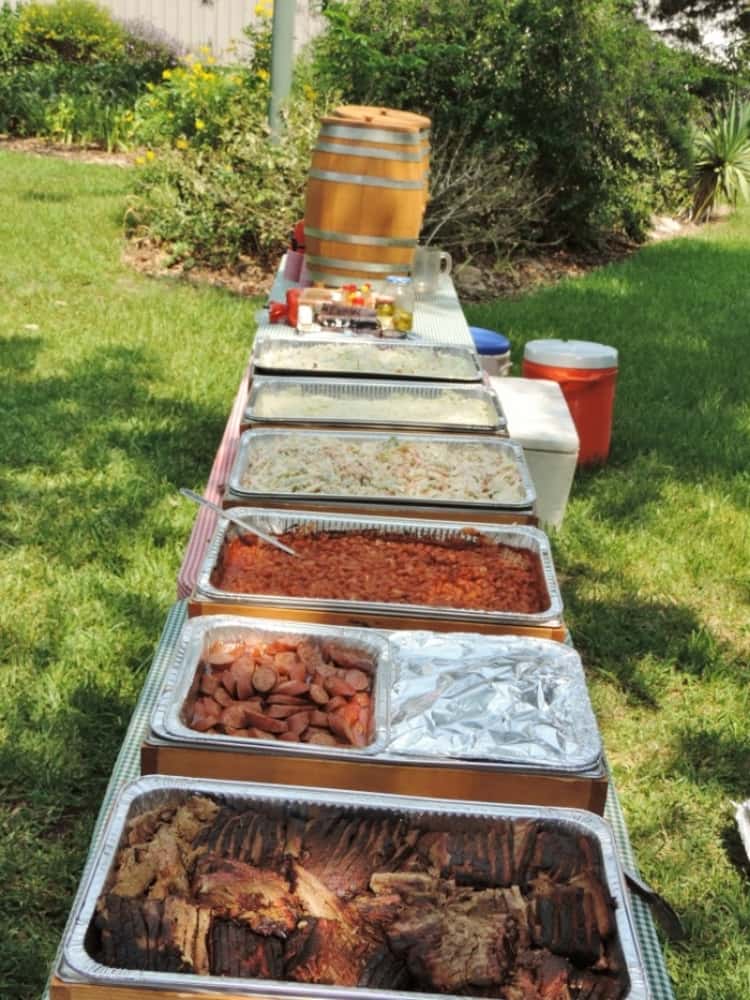 11. Individual Servings For Huge Labor Day Crowd
Feeding a huge crowd? Put as many foods as possible into individual serving sizes to help the line move faster. Grab and go is the way to go. This helps in managing the crowds and shows how organized you are. The serving dishes can be as clear as this or you could play with color as you want. This mostly works for appetizers and desserts. For the main dish, the buffet way discussed earlier could be the best way to go.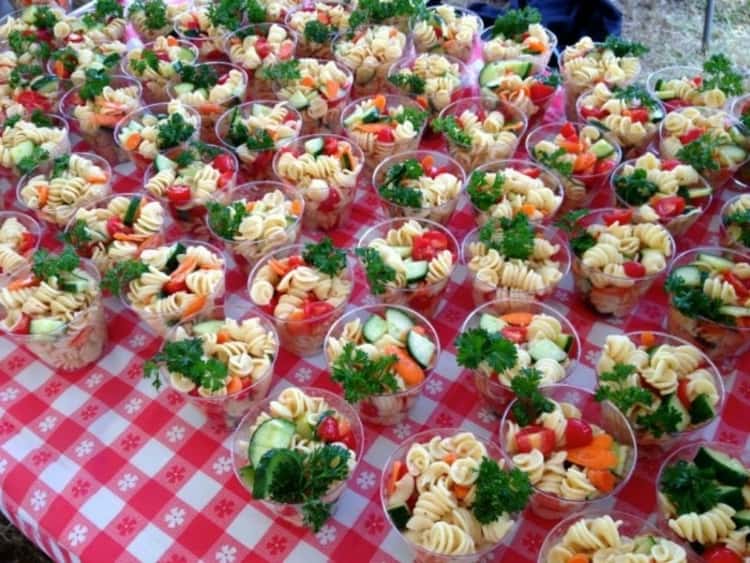 12. Rummy Bears For Labor Day Cookout
If you're hosting an adult-only cookout, gummy bears are a fun treat. They're gummy bears soaked in the rum or other alcohol of your choice. You could try and experiment with any flavors that you deem fit. The adults get a fun way of experiencing a good time. Though they should be taken in moderation coz too much could lead to high levels of intoxication which can ruin the day for you and the guests in general.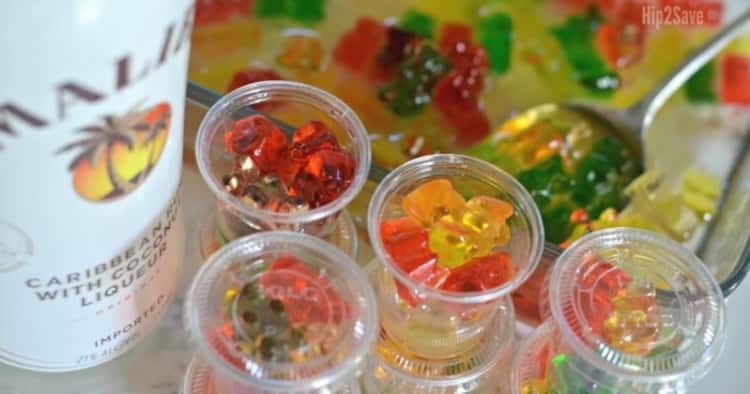 13. Wedged Melons Cookout Food
Speaking of grab-and-go foods, cut a watermelon into wedges so your guests can do just that. Watermelon is the perfect side or sweet to finish off a cookout. Your dessert gets this fruity and pleasing to be looked at. You could even top them up with ice cream and other tiny fruits to make them richer in taste. The whole idea is to not have the watermelon plain so it can even be added to whatever toppings one feels they should add. Spice up your fruity dessert. Complete the table by adding lemon juice and or fresh herbs on side!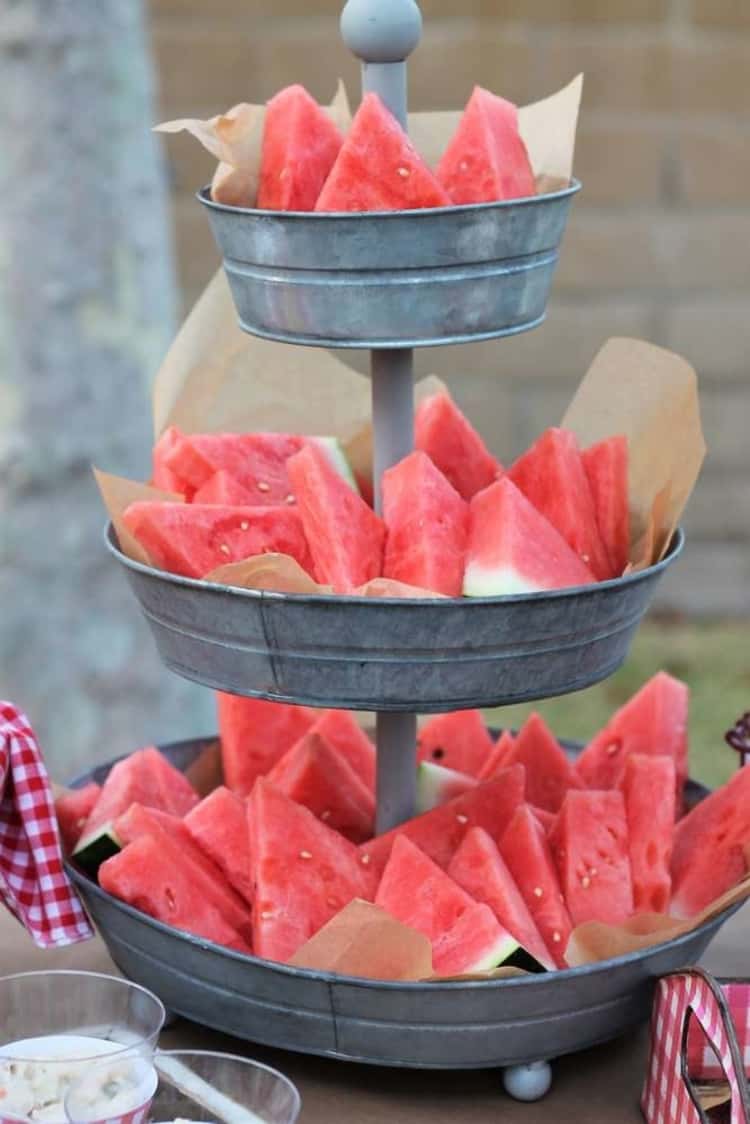 14. Labor Day Play Corner For Kids
It may not be the 4th of July, but this pop snap and crackle station for the kids is GENIUS! There, kids will find bubbles, sparklers, and snaps to play with once the eating is done. Everything is well laid out for them to find and play with while adults have their booze moment. The games can be more depending on what the kids like or you could just be creative enough and add them. Games like monopoly, scrabble, and skip bo would be a nice catch for the children around.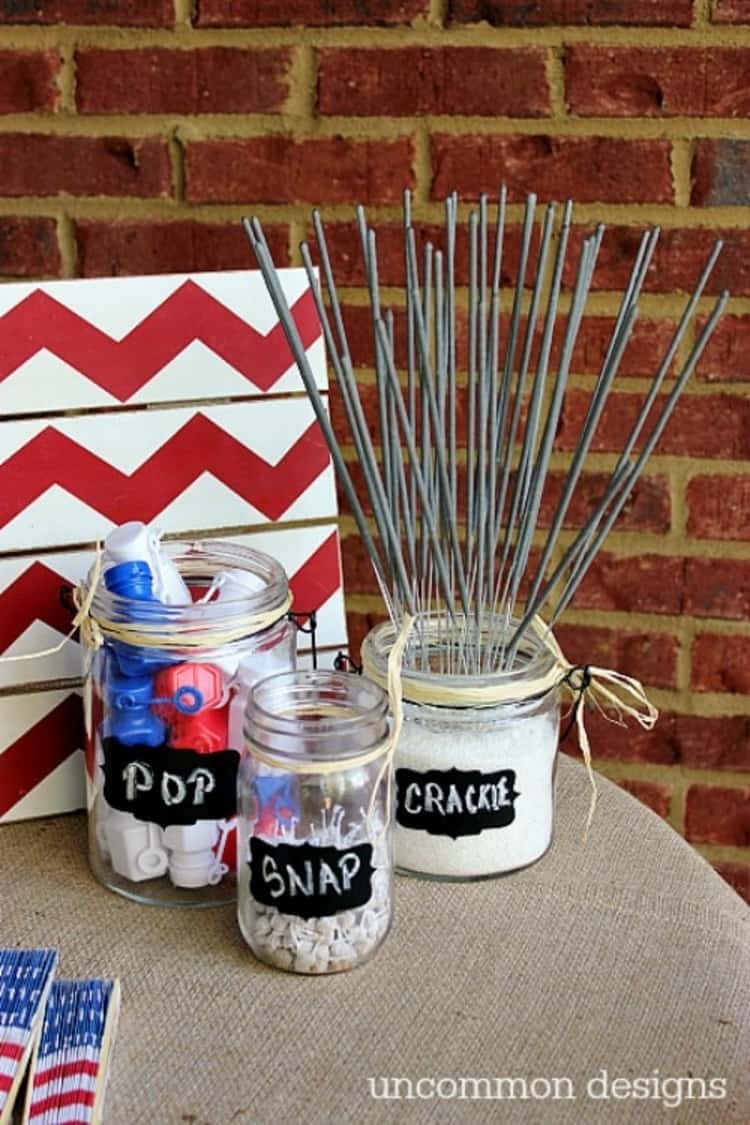 15. Pigs In a Blanket Labor Day Snack
Instead of hot dogs, serve pigs in a blanket! You can pile them up in rustic baskets or buckets, and kids will love them. They could also do for adults who aren't into the main course meals. The décor surrounding this idea is classic and brings the old-school vibe in a pretty much nice way. You can add to this look by having your guests seat on haystacks instead of seats and they could also come dressed in a cowboy-themed code.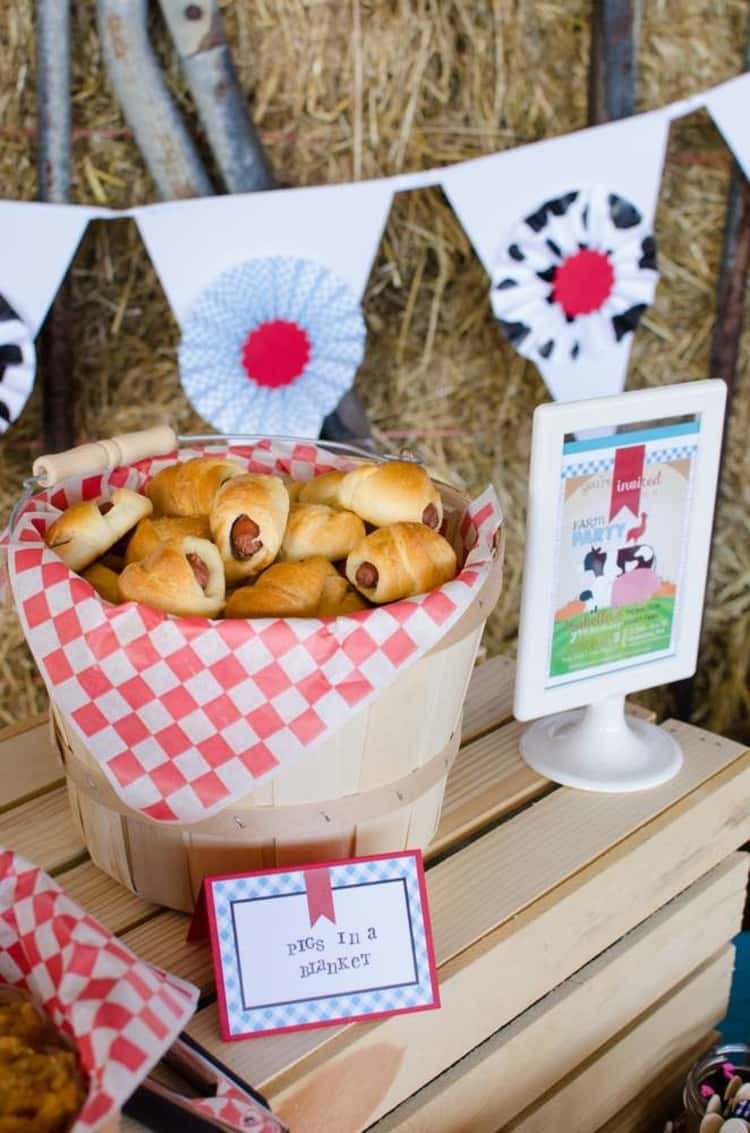 16. Fire Cracker Hot Dogs Serving
Your Labor Day Cookout food ideas have to be cool and out of the normal.  Firecracker hot dogs are another fun alternative to traditional hot dogs. Although these are baked in the oven, you could also do them on the grill or over a bonfire. The firecrackers are literally the topping on the cherry. Another patriotic gesture from the décor brings people together.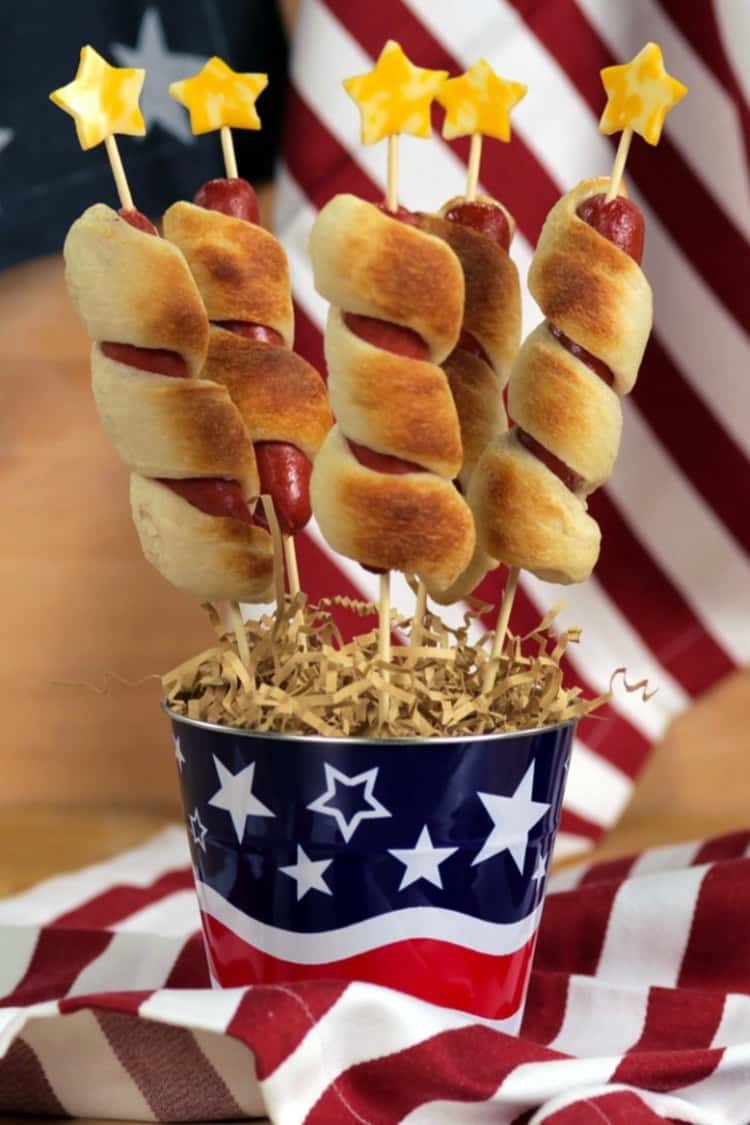 If you're looking for more Cookout Ideas, check out these posts:
Which of these yummy cookout ideas is the crowd's favorite? Let us know in the comments!