It is so discouraging when acne is treated like a "teenage problem," but you never grew out of it. It's not a fun issue to have at all–it's both painful and embarrassing. I cannot tell you how many photos I've been in–milestone family holiday photos or photos from a family vacation–where I can zero right in on the acne I was struggling with that week.
Even if you're not actively dealing with acne, often times the scars from when you did deal with it are enough to make you feel less that beautiful. And that's not fair–we all deserve to feel beautiful, comfortable and confident in our skin. A Polishing peel can help decrease the appearance of scarring.
So what is an adult with acne to do? I have the answer! Adult acne help is HERE!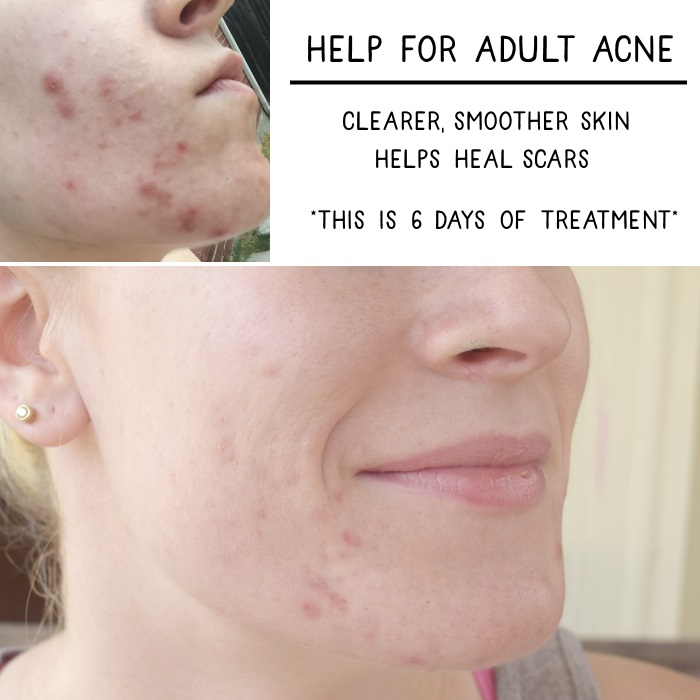 It's NuSkin Clear Action. It was created to help clear the signs of past and present breakouts and to ensure the future health of your complexion, Nu Skin Clear Action is a comprehensive system to manage the full range of effects acne can have on your skin.
Check out some of these results below! Photos are of myself, a neighbor of mine and a teenage son of a pal. It's helped all of us!
After just SIX days, look at these drastic results!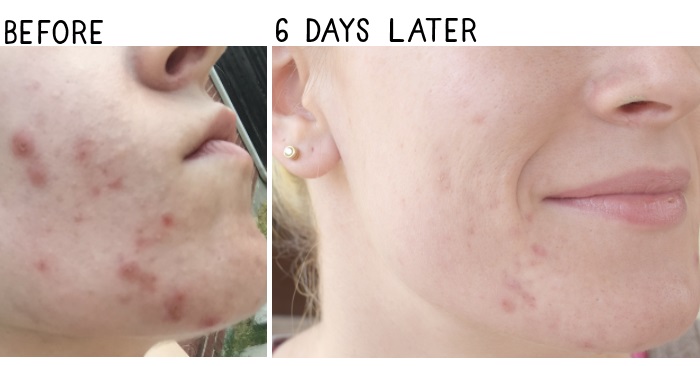 And folks, this is not just for the ladies. If you are a male or you know a guy who is struggling with acne, give him the wonderful gift of Clear Skin Collection.

What we used was a cleanser,  Mud Mask and a blemish oinment.  The cleanser works to break down the components that buildup in your pores causing breakouts. It also contains medication to help stop acne before it occurs. The mud mask helps draw impurities and oil from deep within the skin. It will help pore size and skin tone in addition to getting the acne-causing gunk out. And the blemish tube is great for the red spots. It helps decrease skin inflammation. Your acne will not stand a chance!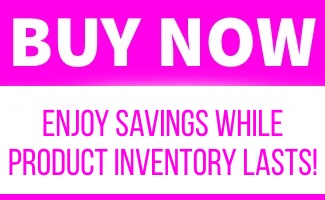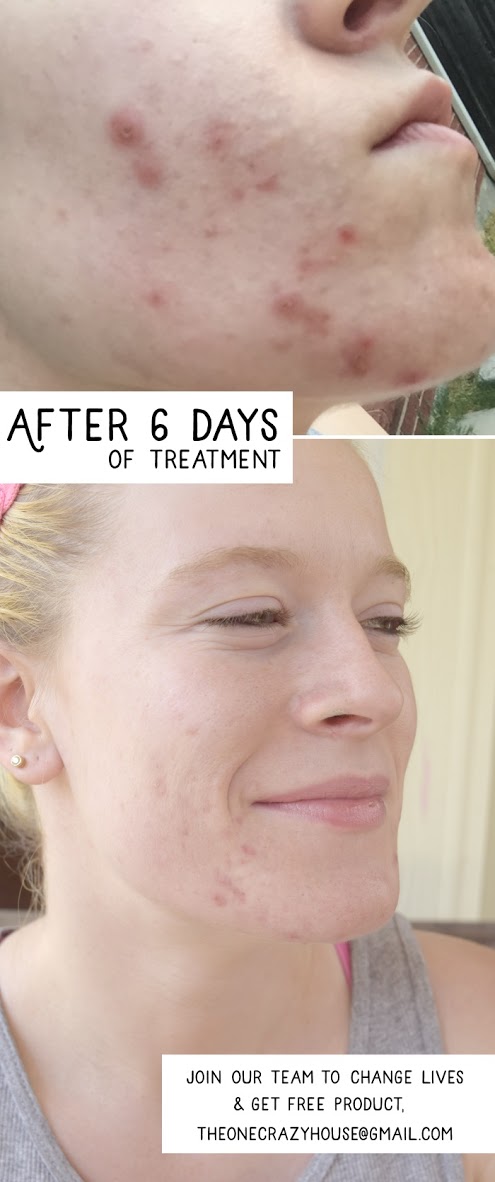 This is not difficult. This is not fabricated. These are real people with real problems getting real results. I like this stuff so much, I wish I could share with everyone I know who is battling it out with breakouts.