Tired of the same old pizza? Okay, who are we kidding? We could never get tired of pizza and its many inspired pizza variations, but once in a while, we do want to get a little adventurous with our pizza flavors and try something new. So, we've put together this crave-worthy list of chicken pizza recipes we know you're going to love. From your favorites like buffalo chicken or alfredo pizza to the more flavorful tandoori chicken pizza or strawberry balsamic chicken version, you're sure to find something to tempt your taste buds here.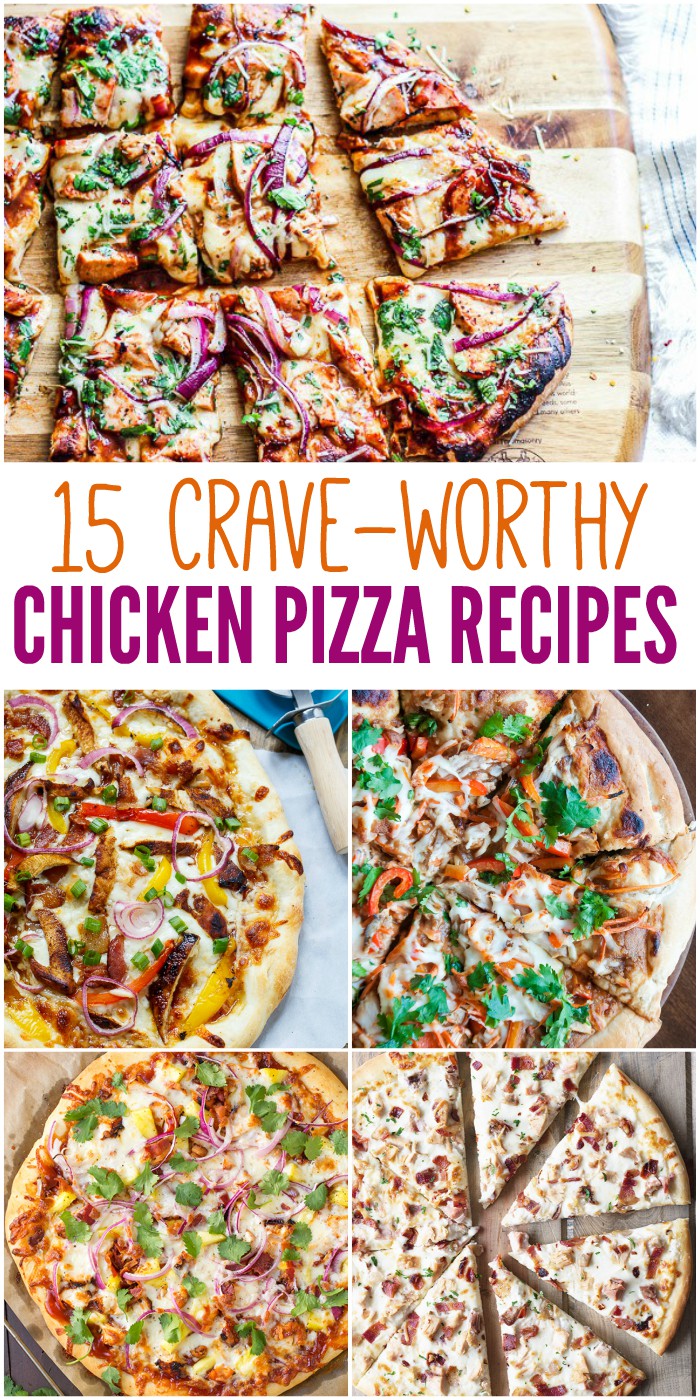 Chicken Pizza Recipes to Shake Up Family Pizza Night
This Chicken and Mushroom White Pizza combines the flavors of alfredo sauce, garlic, chicken and delicious mushrooms for a wonderful meal.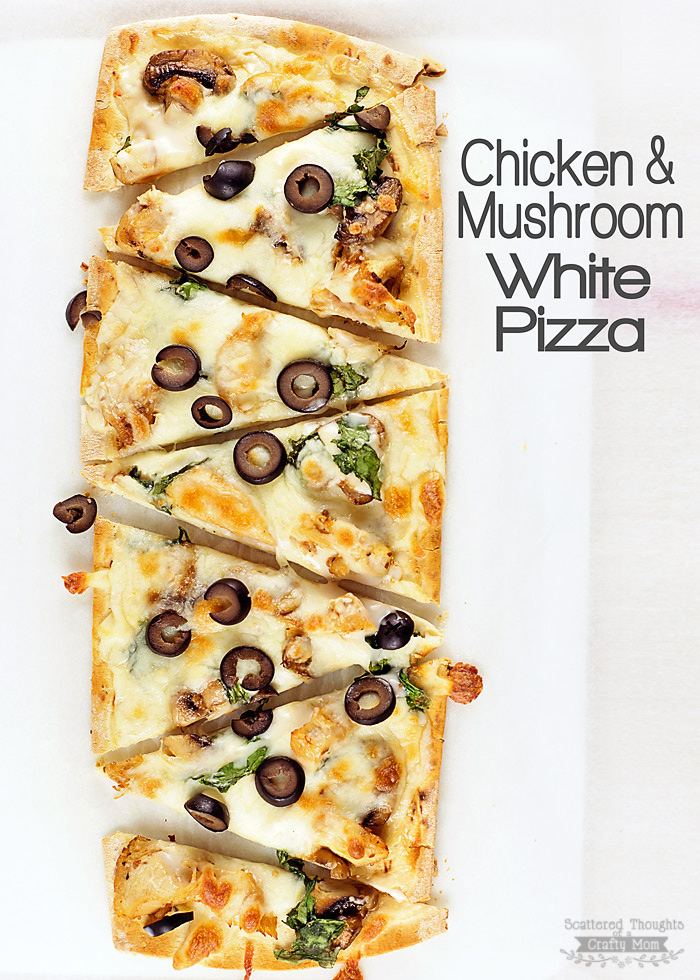 Make a meal for your family in just 30 minutes! You can use rotisserie chicken for this Thai Chicken Pizza to pull it together quickly.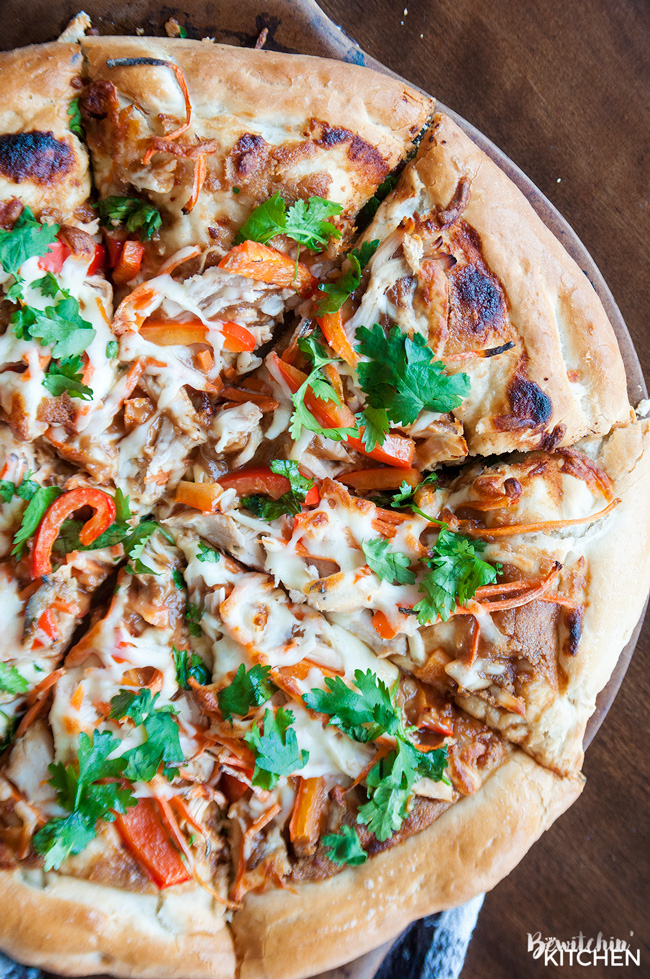 For a homemade pizza with an amazing from-scratch crust, try this Homemade BBQ Chicken Pizza. Isn't it gorgeous?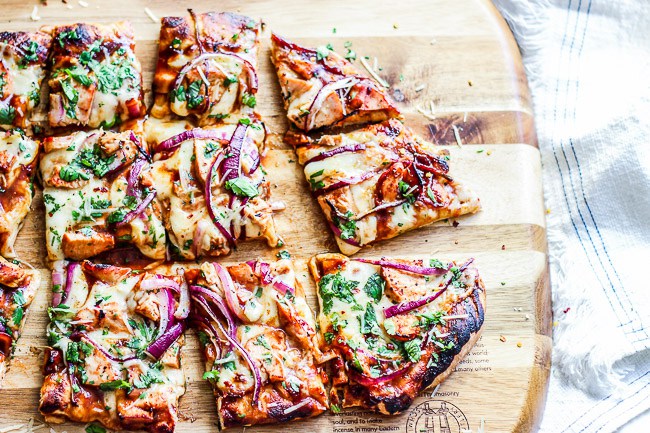 Or try this Hawaiian BBQ Chicken Pizza! Pineapple on pizza is seriously one of my favorite things – a match made in heaven!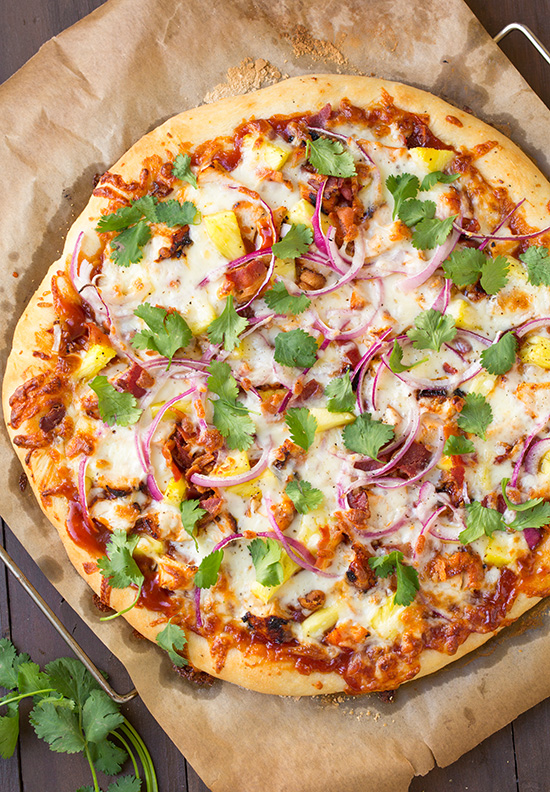 Chicken Bacon Ranch Pizza has to be one of my favorite flavor combinations!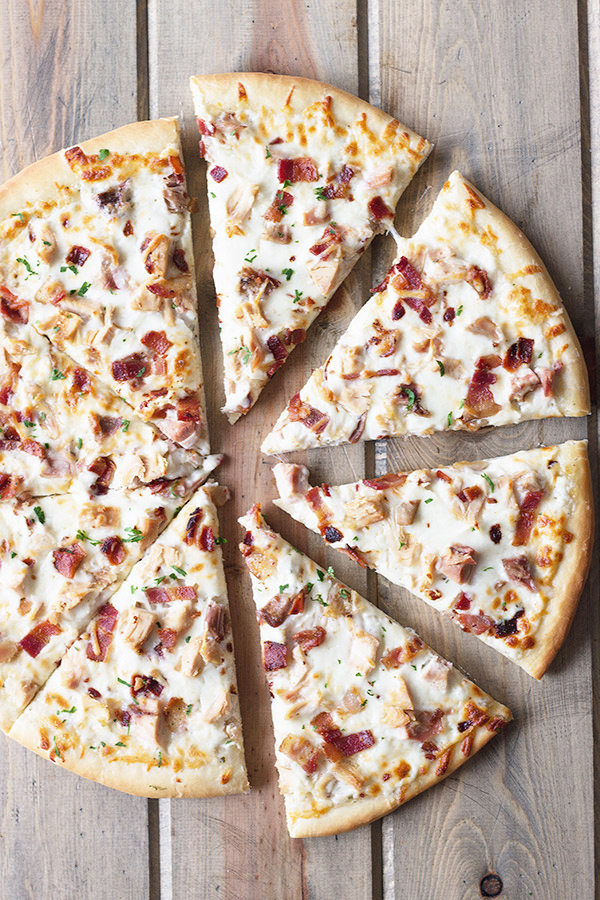 Okay, so this isn't a pizza recipe exactly, but I just couldn't pass up Southwestern Chicken Pizza Rolls. If you prefer slices, though, just put the same toppings on a pizza pie. You really can't go wrong with this one!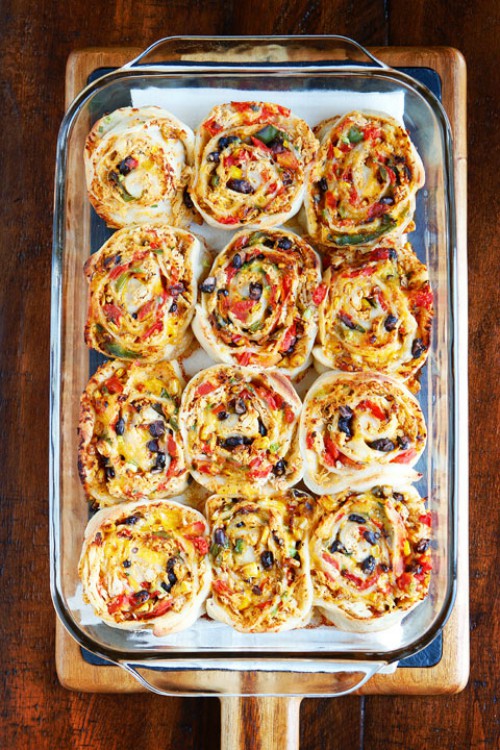 The homemade basil pesto really makes this Roasted Garlic Chicken Mozzarella Pizza stand out from the rest!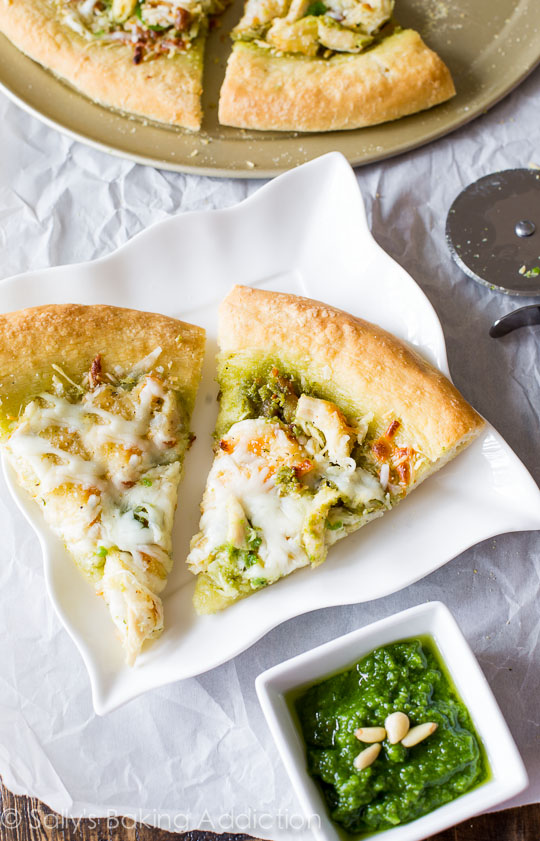 Jerk-seasoned chicken breast, bacon, roasted peppers, onion and a delicious sauce combine to form this tasty CPK copycat of Jamaican Jerk Chicken Pizza.
For a pizza with a bit of a kick to it, you don't want to miss this Spicy Chicken and Pickled Jalapeno Pizza.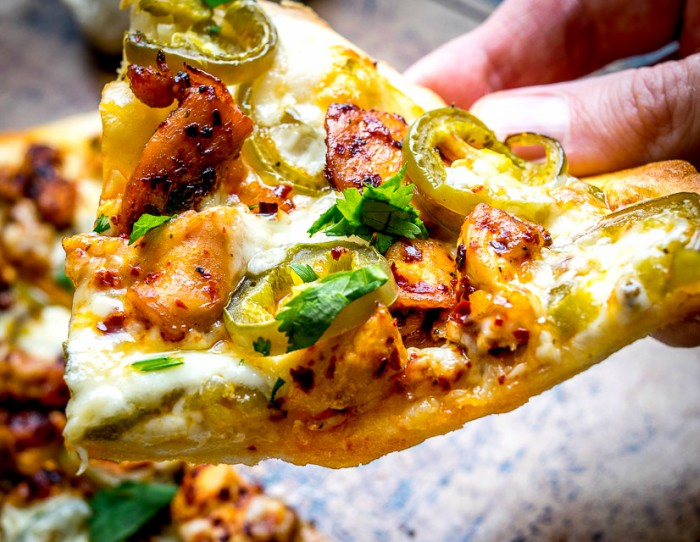 This Buffalo Chicken Pizza is going to be your new favorite game day recipe! Okay, maybe you'll still like wings, but your friends will love you forever if you make this, too.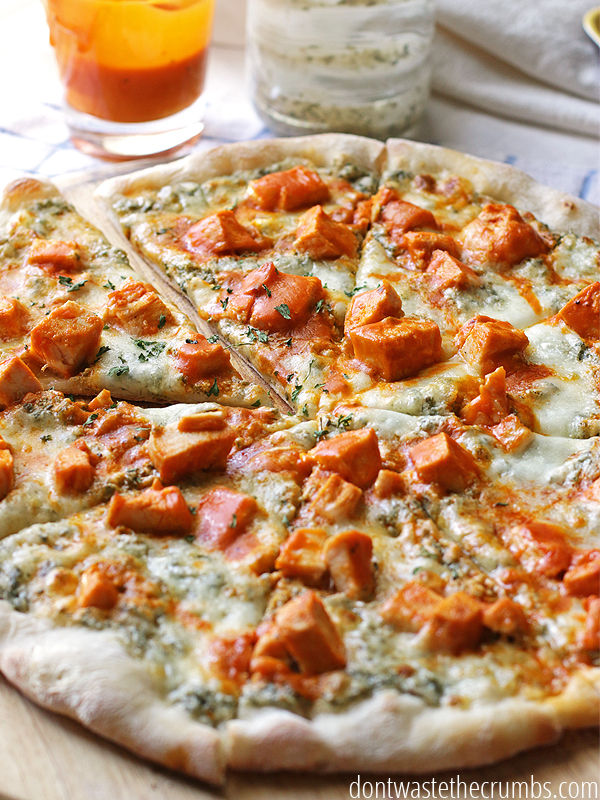 You can make this Chicken Caesar Pizza in a flash if you use leftover or rotisserie chicken, as it's already pretty easy with refrigerated dough and salad dressing. Don't you love easy meals?
Grilled chicken, tomatoes, fresh basil and soft mozzarella are a dream come true on this Caprese Chicken Pizza.
If you like cilantro and lime with chicken, then you won't be able to get enough of this Cilantro Lime Chicken Pizza. The author includes some really helpful tips for making pizza at home that I'm definitely going to implement the next time I make a homemade pizza!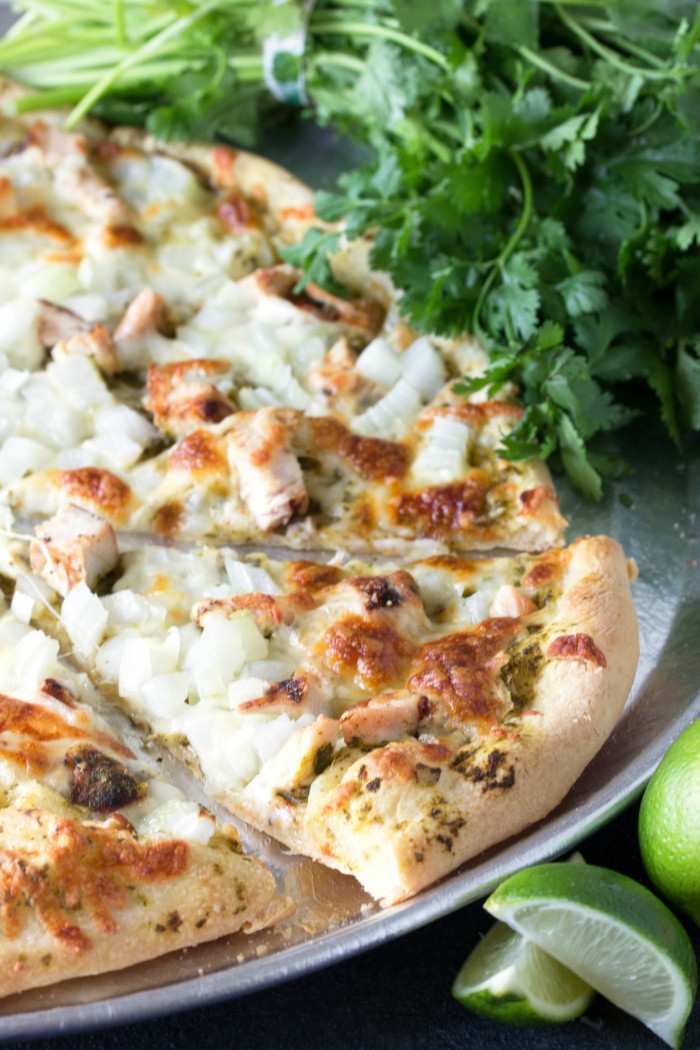 For some Indian flair to shake up your pizza routine, you must try this Tandoori Chicken Pizza. You may want to make some extra tandoori chicken to put over rice later, too!
To be honest, I don't think I've ever had strawberries on a savory pizza, but this Strawberry Balsamic Chicken Pizza looks too good to pass up. Oh, and it has bacon, too. Bacon's great with everything.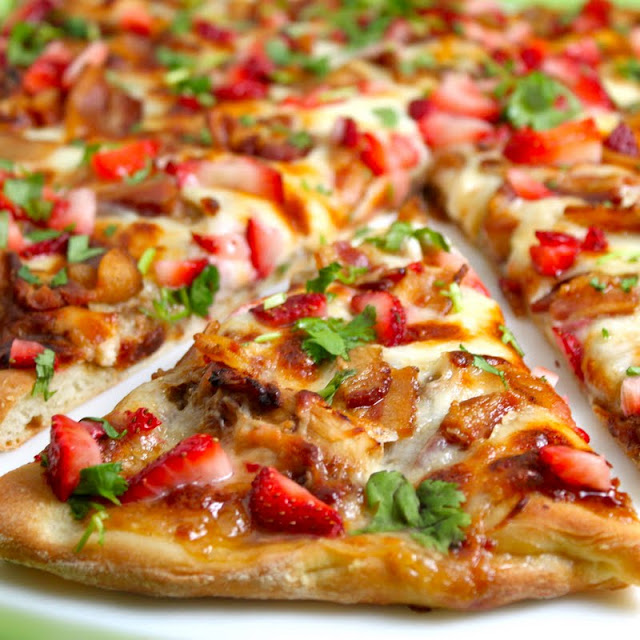 If you liked these chicken pizza recipes, you may also like: