It seems like only yesterday the school bell rang and the kids were being let out for summer. I remember as a kid summer break would come to an end in the blink of an eye. With the start of a new school year, comes school year pictures on the first day back to school! If you are a parent who loves to take pictures with each start of the school year, you might enjoy these back to school photo tips! I have curated a list of great tips for taking pictures like a pro!
Plus while you are here, look at these hilarious back to school photo ideas! You might find some inspiration for a picture you want to take of your child!
Really Great Back to School Photo Tips
Bold Colors
I am a huge fan of colors, they make for a great photo! Consider dressing your child in a bold color, or find a door or a wall that has some bold colors on it. It will make the photo pop, and will make the picture look fun! Have fun and play with colors and pair them so they work well together. Think orange and blue, pink and green, yellow and purple! All of these will play off of each other really well.
Shade
Make sure that you are not taking a picture in direct sunlight. Place your child in an area that is in full shade! If you photograph in the sun, it will cause harsh lines and be over-processed and not turn out well.
Take the Same Picture Start and Finish Of the Year
I love when parents find a specific spot and take a picture of their child at the start of the year, and again at the end of the year. You will have the same background, and it will really help show how much your child has grown through the year! Try and have them pose the same way in each picture, so you can really see the difference! Maybe you have a porch swing that has been in the family forever or an old barn. No matter what the background it will look amazing!
Create a Sign
You can create a sign showing what grade your child is in. They can hold it, and when you look back you will know what grade your child was. I love the chalkboard style signs, they are really fun, and you can wipe it off and write on another grade for each child! Or make it easy and grab these free printable first day of school signs by Living Well Mom.
Make Them Laugh
To get a truly authentic style picture do what you can to make your child laugh. Tell them a funny joke, make a funny face, just have fun! This will show their genuine smile, and it will make for a more memorable moment to look back on!
Show Them How to Stand
If your child doesn't understand how you want them to stand, take a second and show them. Help them figure out where to put their hands during the picture. It will help guide them for the perfect pose!
Let Them Strike A Pose
After you get a few shots you like, let them have fun and pose how they want. This is a great way to capture the heart of your child, and it can make for one special picture. Taking pictures is supposed to be fun, and let your child have fun as well as you!
Be a Part of the Picture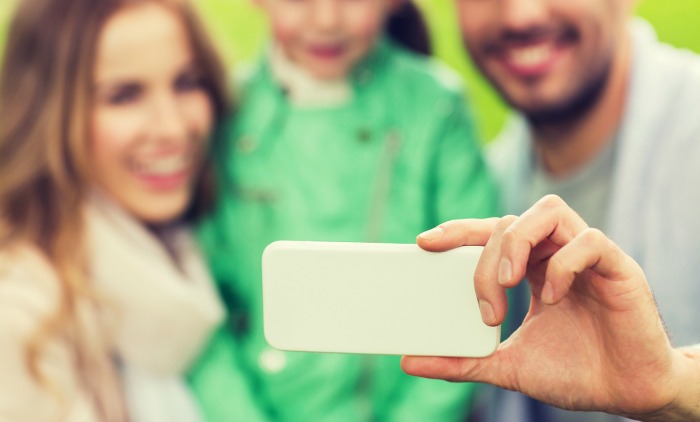 So, this isn't really a photography tip, but a reminder that sometimes we need to get in front of the camera with the kiddos. You're not stealing the spotlight of their first day. Remember, at some point, they will grow up and look back at these photos. Would they rather see just themselves, or a fun moment captured with their parents?
I have taken many pictures over the years, thinking they will look great only to find they are over-processed or too dark to see! So follow these tips to help create perfect and stunning photos of your child, that will last a lifetime!