These back to school hacks are perfect and will make mom's life so much easier!
If you are a mom and have kids that will be attending school this year, then make sure to read these back to school hacks that every mom should know. These hacks are going to make your life so much easier for when school starts!
The start of the school year is always super stressful so it just makes sense that these hacks would help!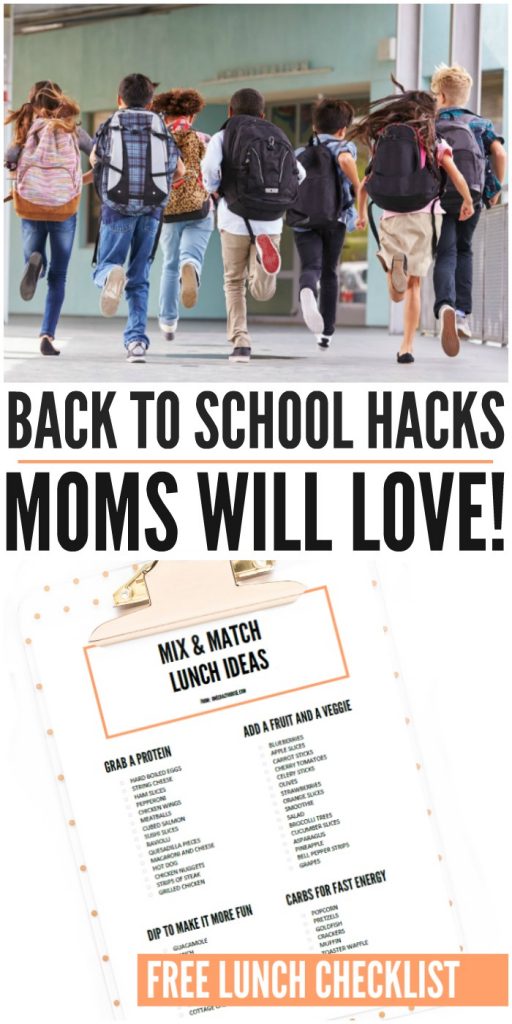 Back to School Hacks for Mom
Back to school time can be filled with excitement, feeling overwhelmed, sad that a new year has begun and your baby is another year older! The good news is, I am here to make your daily lives a little bit easier. I have gathered some awesome tips that every mom should know for back to school time! These hacks can help save some money and time!
Shopping Tax-Free Weekend
Oh yes, those long list of school supplies are piling up before your eyes. School supplies can really add up, and cause havoc for your budget. Consider shopping for school supplies on the Back to School Tax-Free Weekend!
Each state has a select weekend/day where you can shop tax-free! It can help you save a little bit of money. Find out when your state will offer their tax-free weekend.
Prep Breakfast and Lunches

Prepping meals can be a huge time saver. You can make up some refrigerator oatmeal, cook up sausage and eggs and store in the fridge, have ready to eat goodies, muffins, etc.
That way when your child gets up, you won't spend twenty minutes cooking breakfast, just heat it up in the microwave.
Then for lunch, I recommend to pack it the night before. So, in the morning it is ready to go and you don't have to rush to toss a sandwich together.
Shop For Clothes Online
When back to school shopping season starts, you can find awesome sales on clothes. Consider shopping online for some of your kids' clothes they will need for the school year.
Amazon has a great selection of school uniforms year round, so keep your eye out for off-season prices.
If you watch the stores they will have huge sales like buy one get one free, huge discounts up to 80-90% off and more. Sign up for your favorite stores to get emails. Gymboree, The Children's Place, JCPenneys, are just a few that have great sales.
Clearance Deals
Planning ahead can make a huge difference. If there are some supplies that you know will have to be re-stocked later in the school year, wait for the clearance deals. You can score supplies for 75% off!
Designated Area for Backpacks
Backpack organization stations can be amazing! That way when the kids arrive home from school they simply drop their bags off in the spot. You won't have to worry about it getting lost somewhere under their bed!
Then you can look through it for homework and such. You can even get creative and have a bin for each child!
Pick Outfits Out the Night Before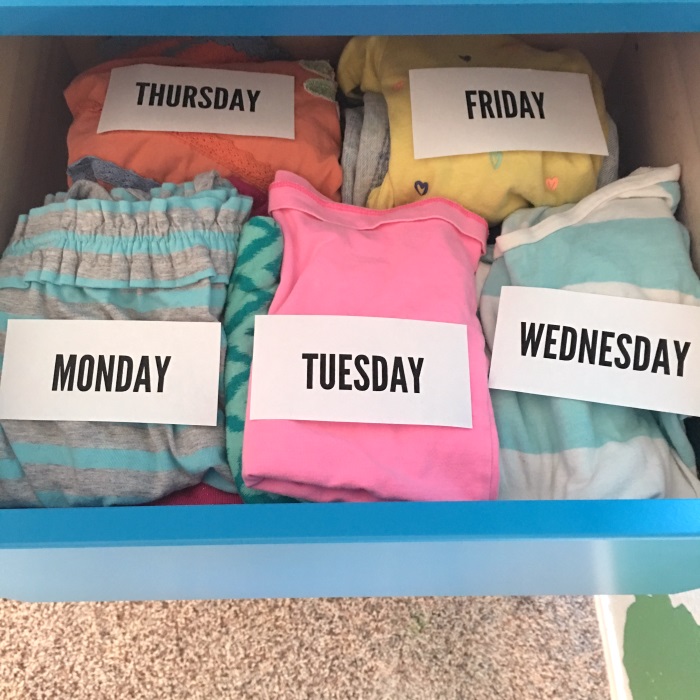 Make sure to have your child/children pick out outfits the night before. They can help you decide if they still need help. Then in the morning things don't feel so rushed, and they don't spend 15 minutes finding an outfit to wear.
Do Kids Hair When They Eat Breakfast
If you have kids at a younger age where you need to do their hair, consider doing it at breakfast. Kids can take forever to eat, and why not utilize the time. Simply fix their hair as they are eating, and you have one less thing to tackle.
After School Snacks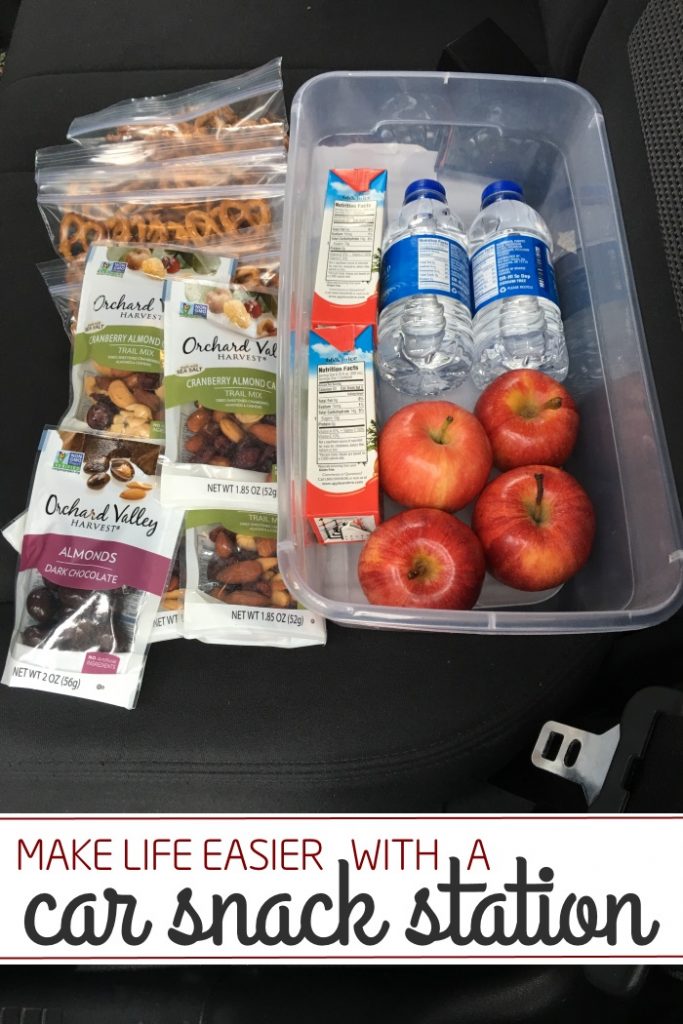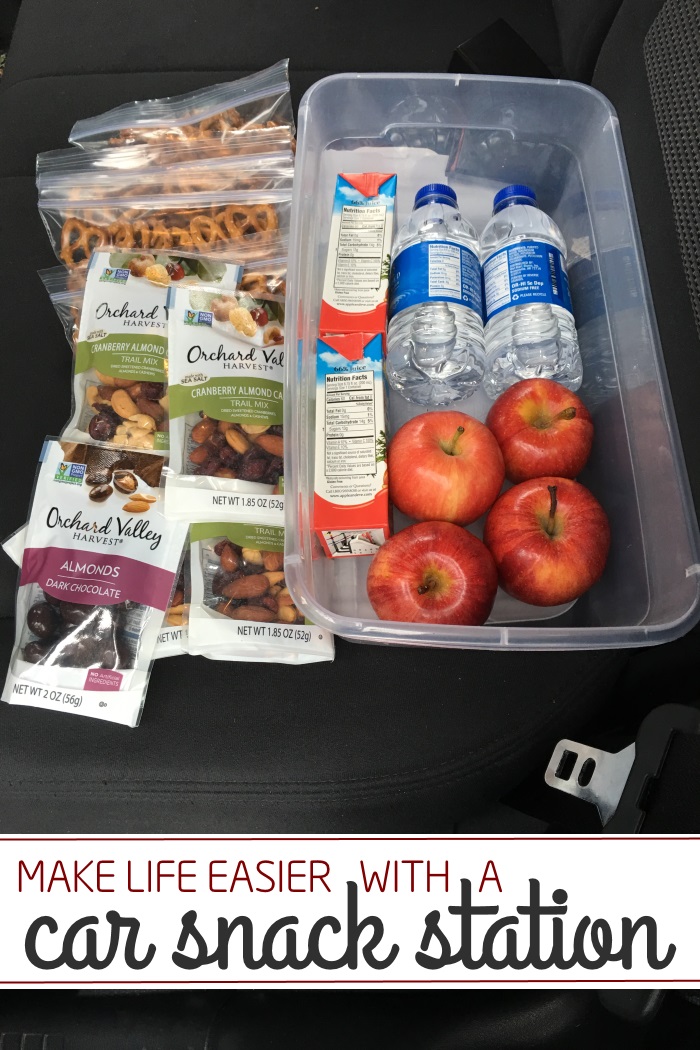 It never fails that kids will come home absolutely starving. Consider creating a bin to place on the counter and one in the fridge for perishable items, that are labeled after school snacks. Then the older kids can see items that they can snack on while they do their homework, watch television or whatever they do when they get home. It leaves the guesswork out of what they can have to snack on.
Homework Station
Designate an area for homework for your child. This can be a little desk or area on the table, but have your child do their homework in a no distraction area. Make sure for little kids to have little containers with pencils, crayons, scissors and other items they might need to do their homework. Check out these homework station ideas on Spaceships & Laser Beams.
Plan a carpooling schedule with other moms
Who says that you have to drive back and forth every single day? Talk to some other mom and dads and see if you can create some sort of schedule where everyone takes a turn. That way, you're saving time and money and still getting all the kids to school on time.
Set a bedtime routine about 2 weeks before school starts
There's no doubt that your kids probably got all sorts of off schedule during the summer months. Instead of trying to change their sleeping habits overnight, set a schedule for them to start following about 2 weeks before school starts. That way, they'll reschedule their internal clocks and get back on track easier.
Send leftovers for school lunch when possible
If you have leftover food from dinner, send it with your kids the next day! Leftovers are a great way to use up the food items and save some extra money as well!
Don't let the new school year sneak up on you and take over. Instead, try some of these hacks to be ahead of the game!
Do you have any back to school hacks to share?