Too often it seems we are stuck in the car, waiting from one school pick-up line, to another, then traffic, or the errands that require us to trapse across town. What this means for my kiddos is they are stuck in the car. Make your trips easier by being prepared!
Many thanks to Orchard Valley Harvest Snacks for sponsoring this post. We got our Grab & Go snacks from Walmart, literally ate them on the way home and then discovered a BIG box of snacks waiting on our doorstep. Glee. My kids are raiding the snack every time I turn around. Thanks #OVHsnacks!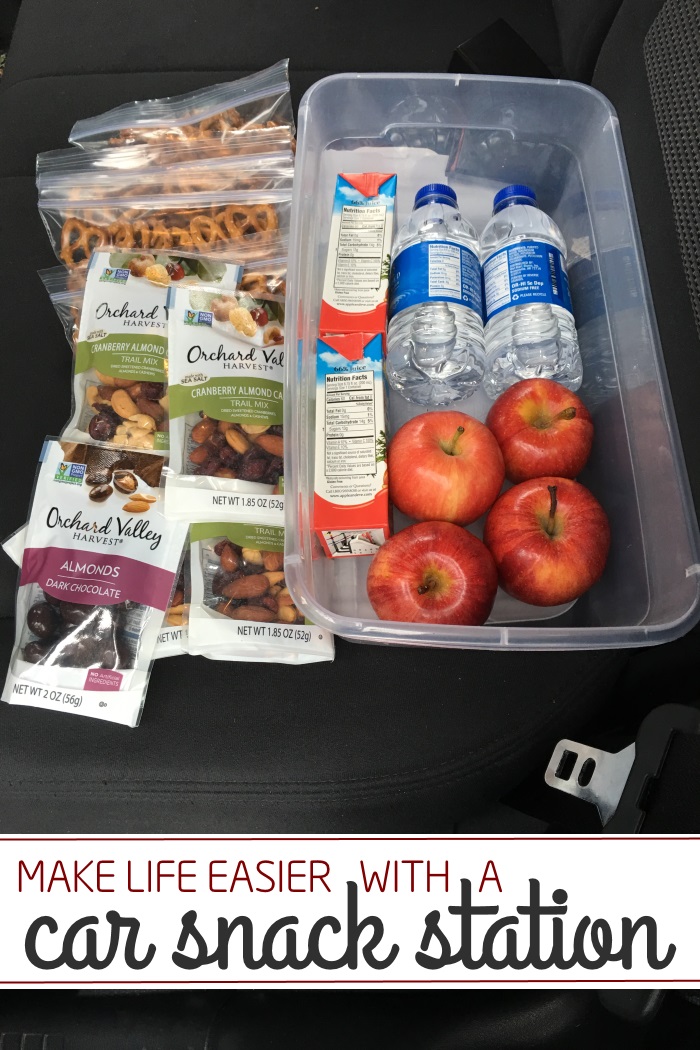 Snack Station Ideas
Things to think about as you make your car snack station:
Pick items that have a long-ish shelf life.  You want to be able to stock your bin once a week and have the snacks last for a week. That is why we picked apples, water and nut packs from Orchard Valley Harvest. You can pack them on Monday and still enjoy them Friday afternoon.
Add items that are clean to eat. What mom likes mess, right? Save yourself the car clean-up time by picking foods that are not messy! That is why you won't see crackers in our car snack station. Those leave lots of little crumbs. The Grab & Go snack packs from Orchard Valley Harvest are perfect for little fingers to pick out tasty bits. AND if they do spill the whole bag, you don't need to worry about it being smooshed into the carpet! Clean up is easy.
Pick Healthy.  Add items to your car snack station that are healthy for your kids. After you pick your kids up from school they will be hungry enroute to the afternoon practice. Nuts have protein and the fiber from dried fruit, combined with the carbohydrates give your kids the energy they will need for the rest of their busy day – tasty!! It is a healthy snack option – and all the Grab & Go packs from Orchard Valley Harvest are non-GMO project verified!
Variety!  Kids don't like eatting the same thing every day! New flavors and options make life more fun and help balance a diet! Be sure to have a couple of choices in drinks (we added water and juice boxes) as well as snack packs. Our snack station has baggies of pretzels as well as multiple Grab & Go Snack packs. We also have fruit in our shoe box.
Have a lid that snaps on securely.  The last thing you want is to have your snacks all over your car! We use a shoebox for ours as this fits perfectly under our car console. Pick a box with a lid that fits the space in your car.
Don't forget your car trash bag!  Our car hacks post has several ideas of ways that you can manage the trash in your car. But one thing is certain, if you are going to snack in your vehicle you will need a way to dispose of the leftovers and packaging without making your car messy.
Why we are enjoying our Orchard Valley Harvest Grab & Go Packs:
They are a great alternative to chips and other impulse purchases like chips and candy
The nuts and fruits used are picked at their peak, minimally processed and have no artificial colors, flavors or preservatives.
Designed with convenience in mind: Grab & Go sizes and Multipacks are perfect for snacking on-the-go
Grab & Go packs come in the following flavors: Cranberry Almond Cashew Trail Mix, Dark Chocolate Almonds and Chocolate Raisin Nut Trail Mix and are now available in the produce section of Walmart
For additional information about the Orchard Valley Harvest product line, visit orchardvalleyharvest.com or find them on Facebook.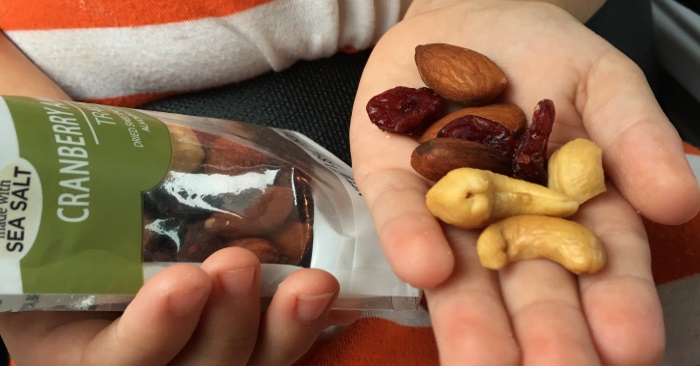 $50 Free Walmart Card for YOU!
AND… we have a $50 giveaway for one of you!!! Go to our Facebook page and leave a comment on our post about this car hack and one lucky reader/commenter will be sent a $50 GC to Walmart! My kids will pick a random comment to send the card to. You must be in the US AND the winner must respond to the PM from me within 24 hours with your address in order get the card. Winner will be chosen the morning of November 20th.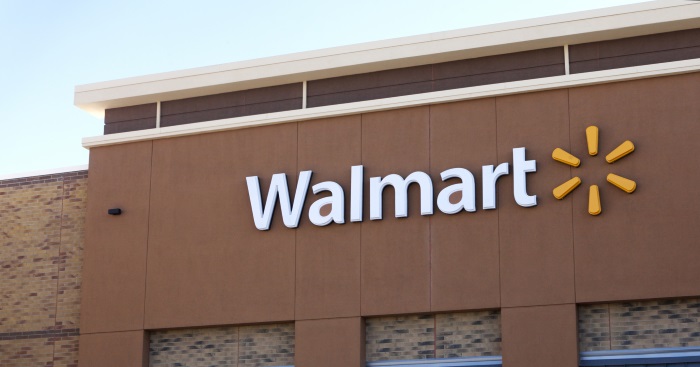 This is a sponsored conversation written by me on behalf of Orchard Valley Harvest . The opinions and text are all mine.