When it comes to quick and easy meals, you can't beat quesadillas. And if you've never made them in the morning, you're missing out! A breakfast quesadilla is perfect for a sit-down or on-the-go hot breakfast. Here are 15 tasty morning variations you need to try ASAP to shake up your breakfast routine.
Quick & Easy Breakfast Quesadilla Recipes
This breakfast quesadilla recipe made with cheese, spinach and white beans can be made ahead of time and stored in the freezer. How convenient is that?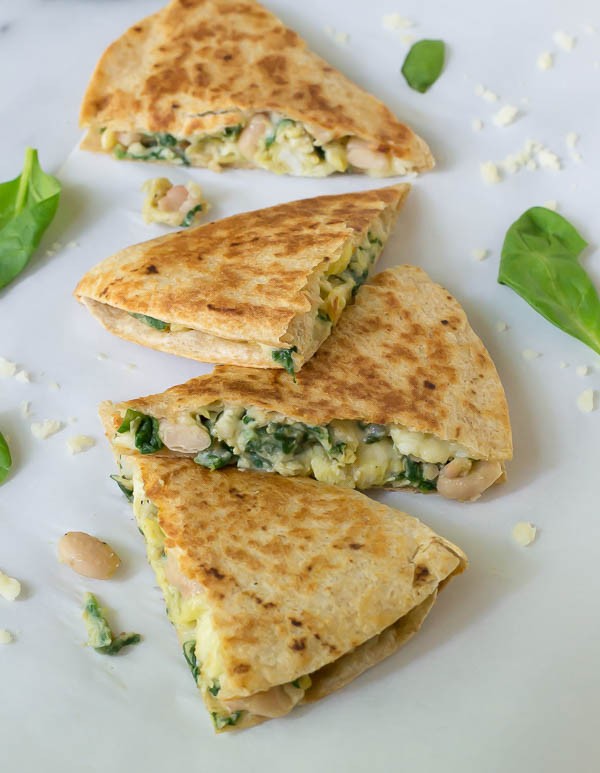 via Well Plated
For breakfast with a kick, try a breakfast quesadilla with black beans, cheddar and salsa. Yummo.
via Honey and Birch
The green onions and sour cream seal the deal for me on this easy breakfast quesadilla recipe.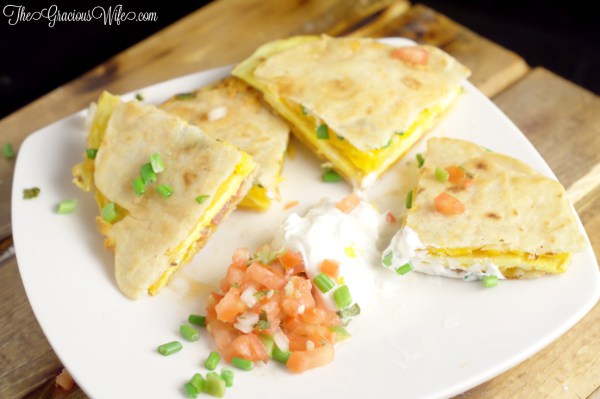 via The Gracious Wife
But if you're jonesing for something sweet, you may want to try one of these Dulce quesadillas with chocolate, peanut butter, strawberries and bananas. Delish!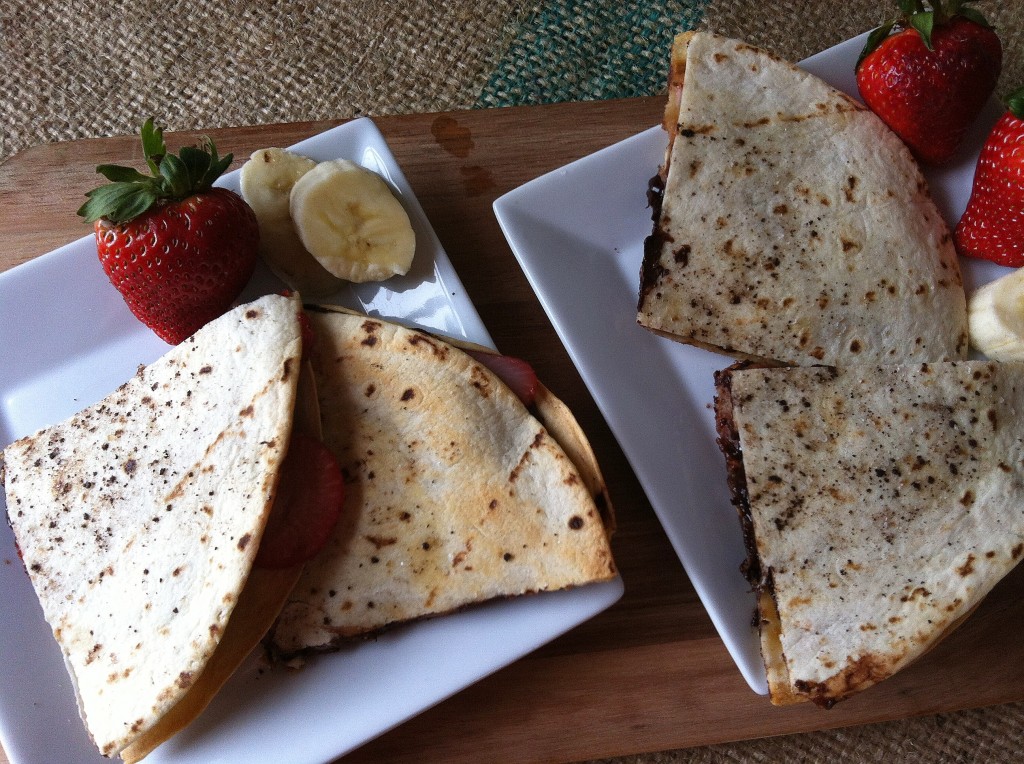 via A Cedar Spoon
Kids will love this silly and fun Kermit breakfast quesadilla made with spinach tortillas. Isn't he cute?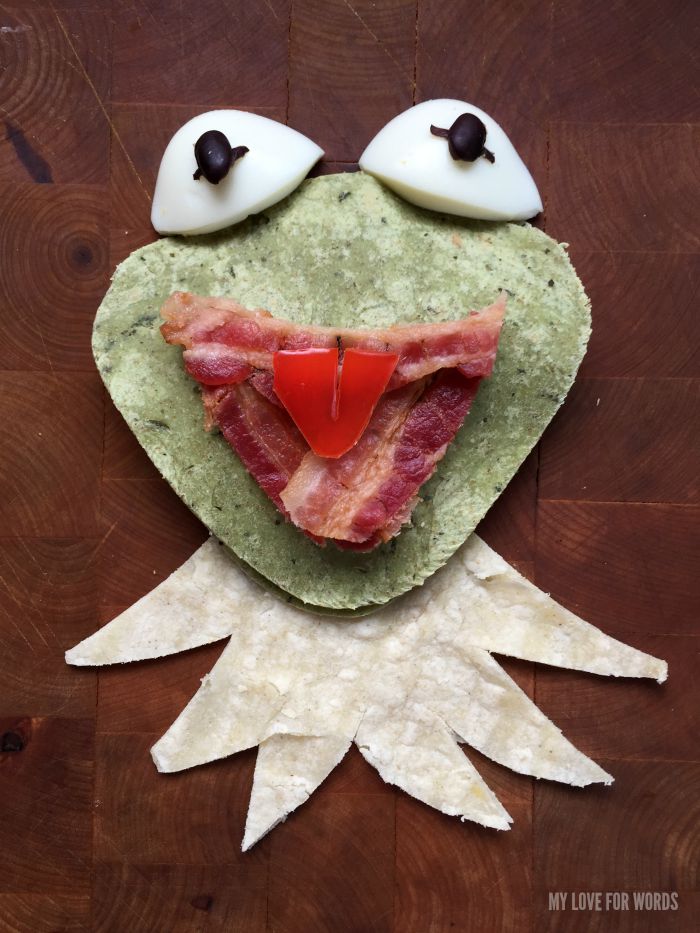 via My Love for Words
Chorizo, egg and potato breakfast quesadilla with chipotle sauce will satisfy the hungriest of appetites.
via Mama Harris' Kitchen
Kids will also go crazy for these Strawberry-Peanut Butter quesadillas. They're perfect for breakfast or lunch!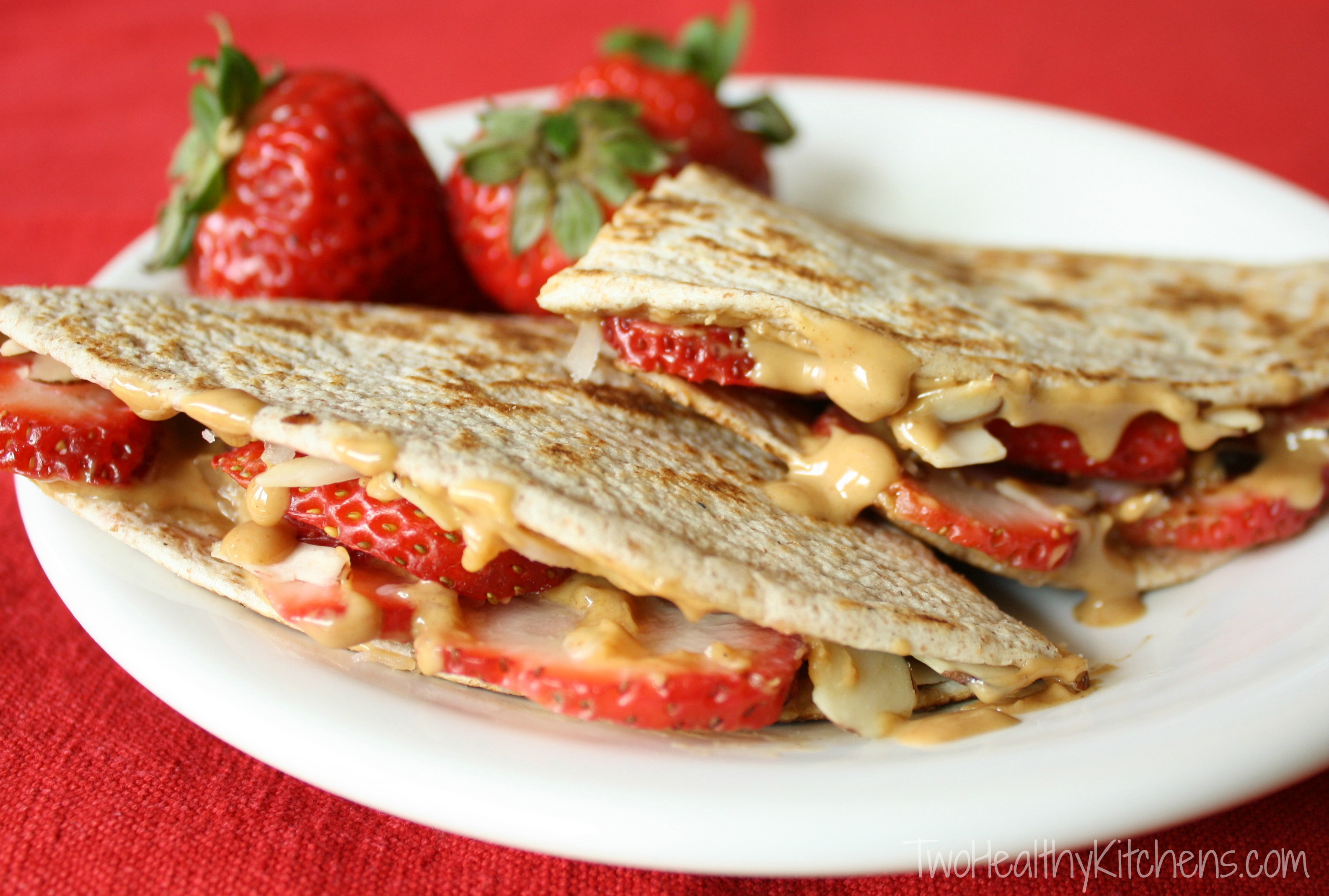 via Two Healthy Kitchens
These whole egg, bacon and avocado quesadillas are interesting. I've never made them with anything other than scrambled eggs before!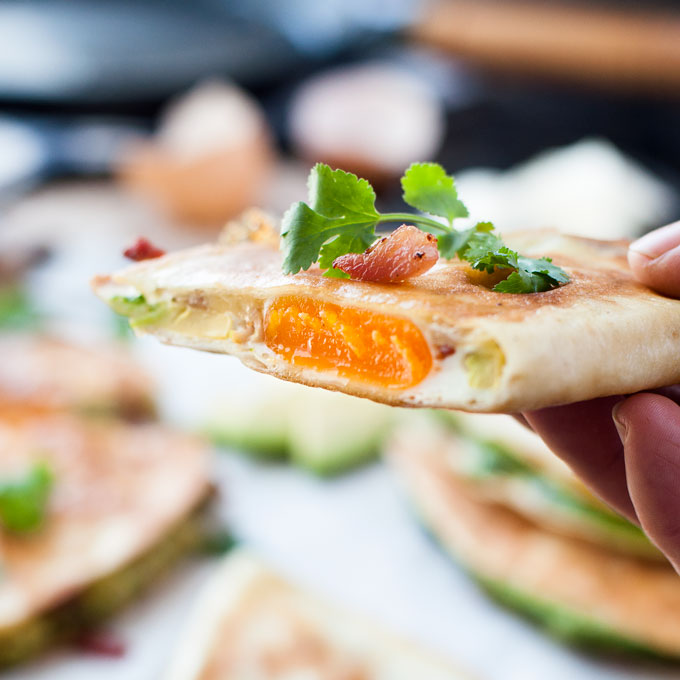 via Recipe Tin Eats
When you're super hungry and in the mood for something meaty and filling, these steak and egg quesadillas surely fit the bill.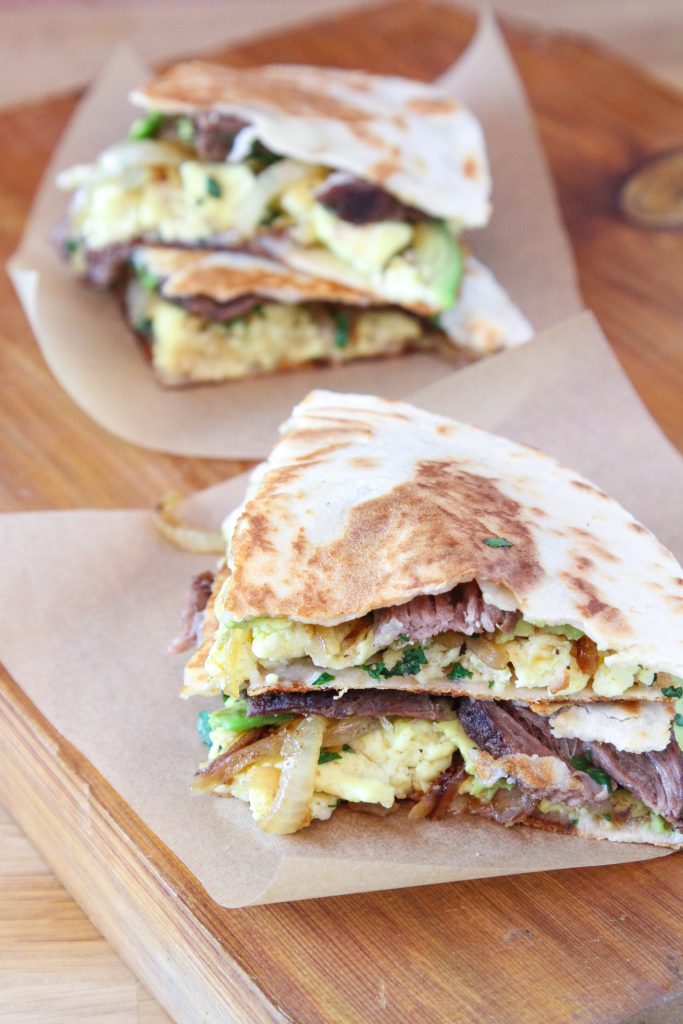 via FoodFash
You can easily make these quesadilla mummies with eggs and cheese, jam or jelly, or any of your kids' favorite breakfast foods.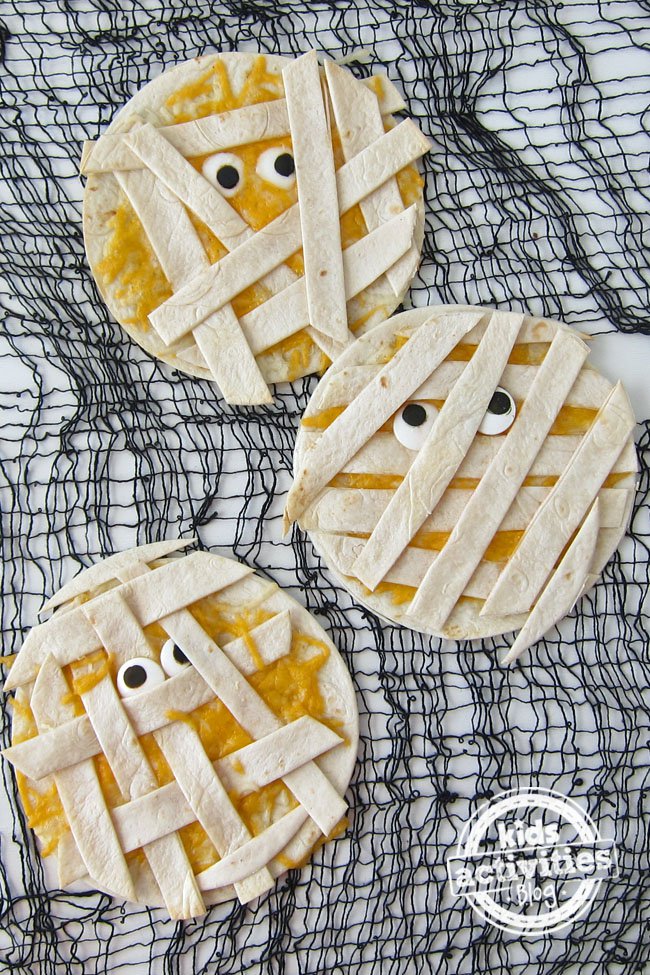 via Kids Activities Blog
Personally, ham is my favorite breakfast meat, so this breakfast quesadilla recipe with ham and tomatoes has me drooling!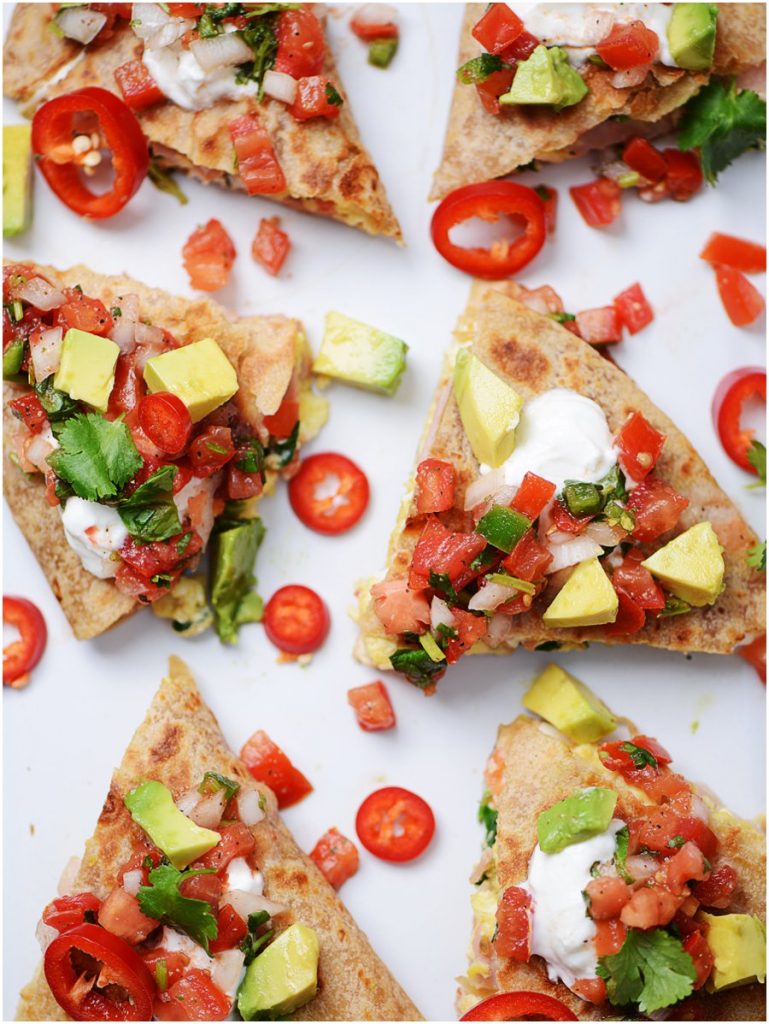 via Muy Delish
You know we're huge Nutella fans, so these simple Nutella quesadillas made our jaws drop on the floor. Why didn't we think of that?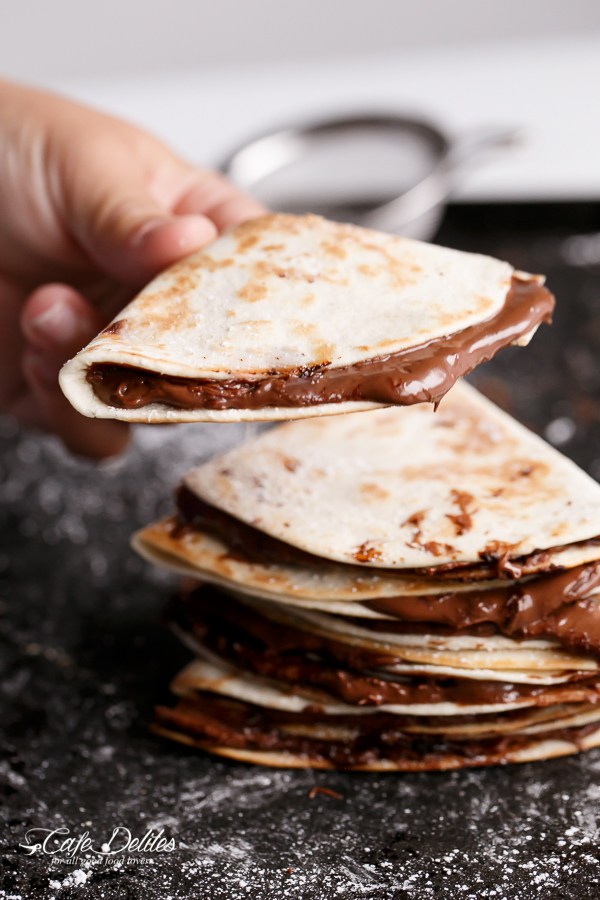 via Cafe Delites
Switching gears to a healthier option, these Asparagus and Egg Quesadillas look mighty tasty.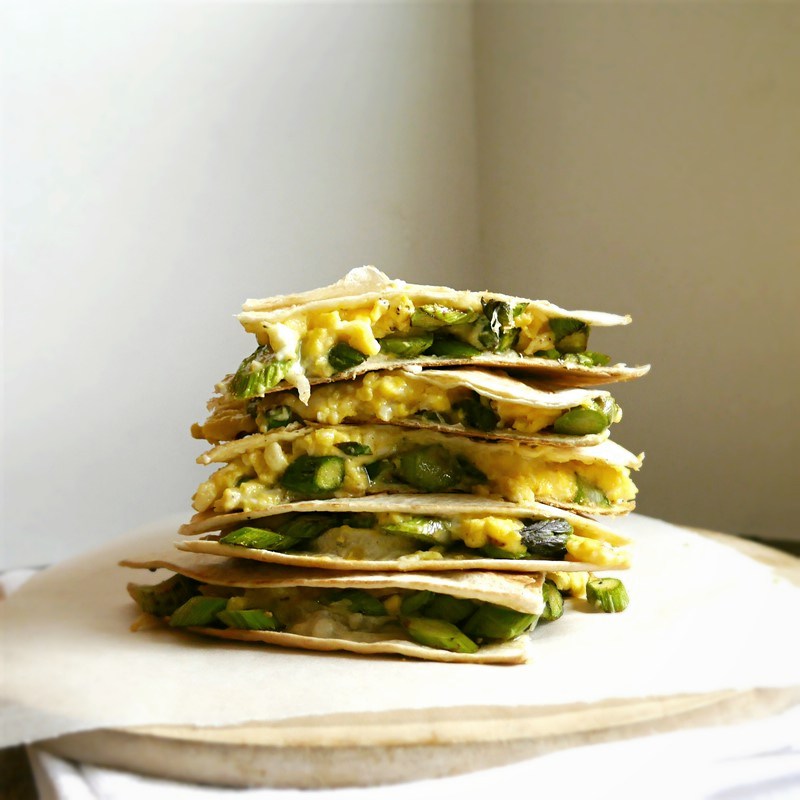 via Foodidies
Rustle up Southwestern breakfast quesadilla for your little cowboys and cowgirls!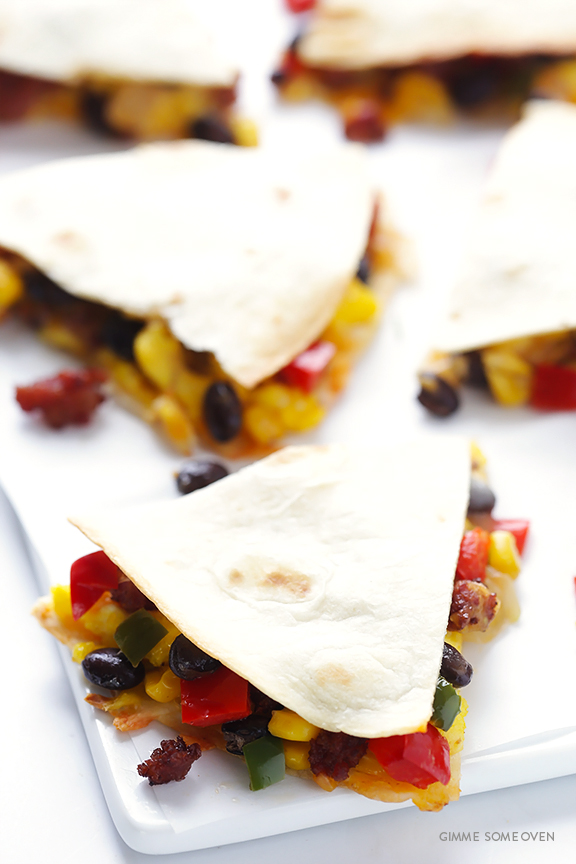 via Gimme Some Oven
The Very Berry breakfast quesadilla recipe looks so bright and cheery! And you just can't go wrong with peanut butter and fruit.
via Vegan in Melbourne
Check out our yummy list of Breakfast Casseroles for more breakfast inspiration!