During the weekdays, you prepare for the moment that your child walks through the door after arriving home for school. They are excited, they are ready to relax, and they are hungry! It can be quite the ordeal always making certain that you have snacks ready to go for them. Not only can it be difficult to think of different snacks on a daily basis, it can also add up pretty quickly from a cost perspective to feed those growing kids. Relax…there are ways to satisfy their snacking needs while also managing to not bust your budget. If you are looking for some budget-friendly snack ideas for kids, here are some great suggestions to get you started.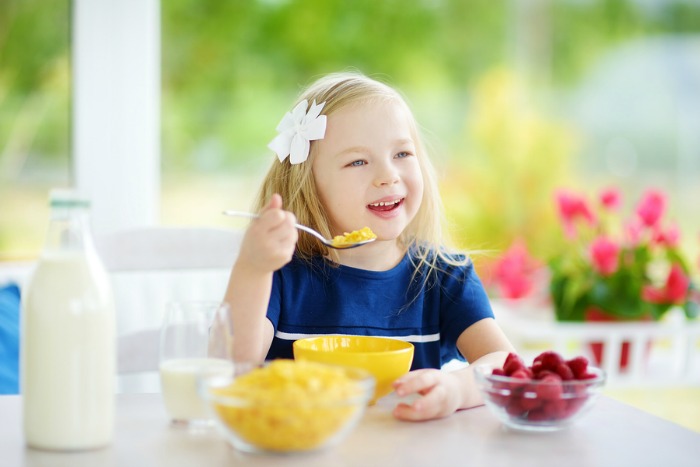 Bigstock | maximkabb
Budget Friendly Snack Ideas for Kids
Who can say no to this delicious food? Take it a step further and have a "popcorn food bar" for them. Have the popcorn popped and ready to go, and set out a few fun topping or flavor choices for them. Butter, cinnamon and sugar, or even the always awesome Parmesan cheese. All delicious, all fun and super affordable.
Animal crackers. Buying in bulk is a great way to save money with this snack. Do you need 5 lbs of animals crackers? Yes, yes you do.
Graham crackers and peanut butter. Let 'em have fun dipping and snacking. Add a fun topper option of honey or shredded coconut. Not only is it budget-friendly, but it's also a healthier alternative.
Pretzels are filling and affordable. Great to keep on hand for those sudden bouts of hunger.
Snack Ideas for Kids Using Fruit (5 Minute Prep or Less!)
Fruit doesn't have to be expensive. Shop fruit that is in season and shop the sales! Bananas, apples, and grapes can seem to go on sale quite frequently. Grab 'em for an inexpensive snack for after school.
This is a cute option for apples that don't take a whole lot of time. Plus, the kiddos will love them!
Have some frozen fruit or overripe bananas that need to be used up? Blend 'em up with a bit of yogurt or milk and freeze. When the kids get home, a nice cool surprise is ready and waiting for them. Don't waste that ripe fruit, just find an alternate way to serve it up!
Try something different with this nacho inspired apple snack idea for kids. You can switch out the toppings to fit your family's taste.
I'm going to have to try this recipe myself because my daughter loves fruit roll ups. These homemade fruit leather straps sound simple to make and don't require a ton of ingredients.
No one can say no to the jiggly goodness. And at less than .50 cents per box, it's super affordable and kid-approved.
Snack Ideas for Kids that are a Little More Filling
Good ol' Mac & Cheese. Because sometimes…we all just need that comfort food to warm our bellies.
Fun-shaped mini sandwiches. Pull out those cookie cutters and get to creating. Make a star-shape peanut butter and jelly sandwich, or test out your cooking skills with a grilled cheese. Encourage your kids to play with this budget-friendly food!
Those freezer PB&J sandwiches are convenient but costly. Learn how to make your own homemade Uncrustables for about 20% of the price you'd normally pay for pre-made ones.
Shock your kids with warm, fluffy pancakes waiting for them when they walk through that door. While it may take some effort on your part, it's actually super cheap to make pancakes from scratch. You can even freeze them and pop them in the microwave during the to make your weekday even easier.
No matter what your child's taste buds prefer, there are inexpensive and money conscious ways to feed them a great after school snack. Some may hit the mark, others may miss. If you don't try them out, you'll never know. Stick to the four major rules of fun, ease, cost and health when choosing inexpensive snacks to feed them and you'll find that there are options galore!
Bigstock | romrodinka
Looking for healthy and nutritious snacks for the whole family? Check out these snack options below.