If you are on the hunt for some nutritious and healthy snacks that your whole family will love,  then you are in luck! I have gathered 11 delicious yet healthy snack options that are kid-approved. These snacks are great for after school, to make and have on hand for busy work weeks, and for late night snacks.
Snacks are a bit part of our daily intake, and we need to make sure we are health conscious about them. You will find these healthy snacks to be a great way to get some extra fiber, protein, and more. I tried to give you a variety of recipes so that you can find a snack or two that hits the spot.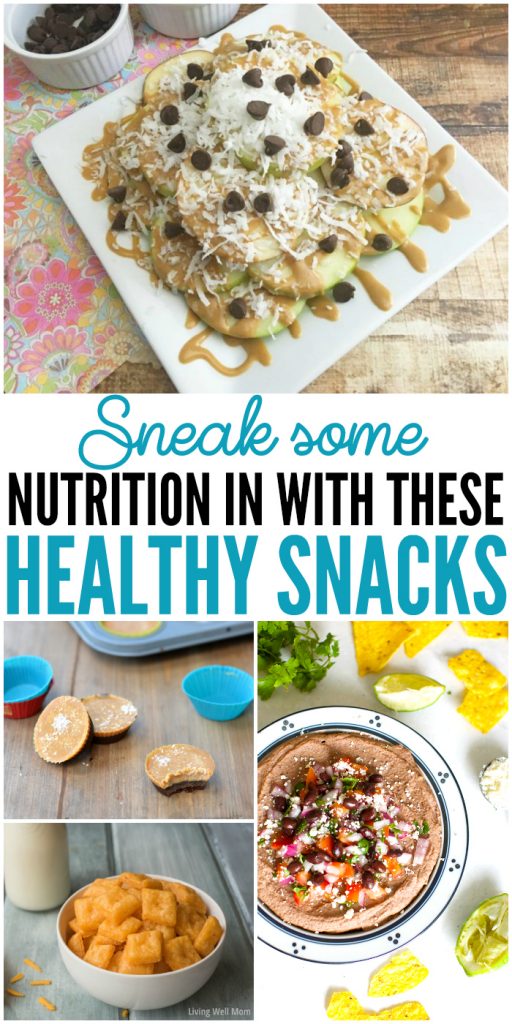 Healthy Snacks to Add to Your Day
Apple nachos are a delicious snack option. The beauty of these is you can add whatever toppings that you want. A nut butter melted and drizzled, rich chocolate morsels, nuts, or anything else.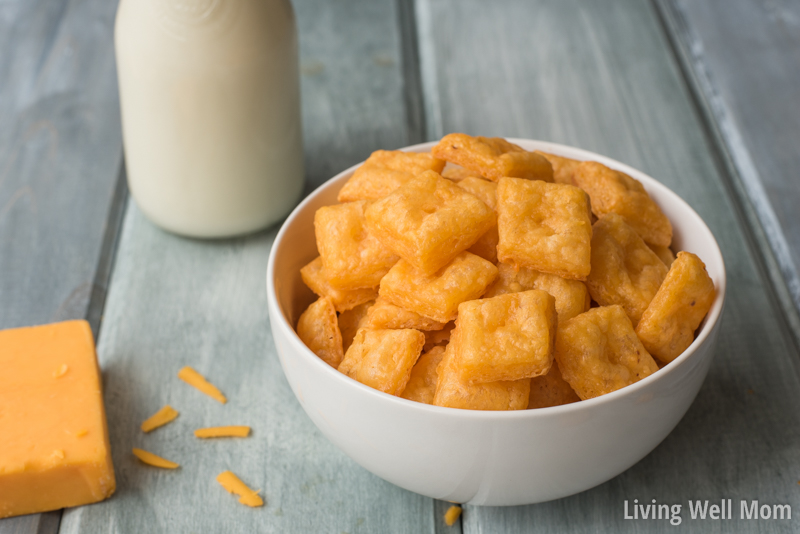 Say bye bye to the processed foods and make your own homemade cheese crackers. These are surprisingly easy to make and great to pack in your lunch for an afternoon snack.
A vegan-friendly recipe is frozen vegan chocolate dipped fruit. Great to have made ahead of time, and just grab some for after school or your midnight snack.
Spoil Yourself with These Healthy Snacks
If you are a fan of peanut butter and chocolate then try this healthy peanut butter cup recipe.
These healthy chocolate bubble bars give you that sweet flavor, along with a crunch from the rice cereal, for a satisfying treat.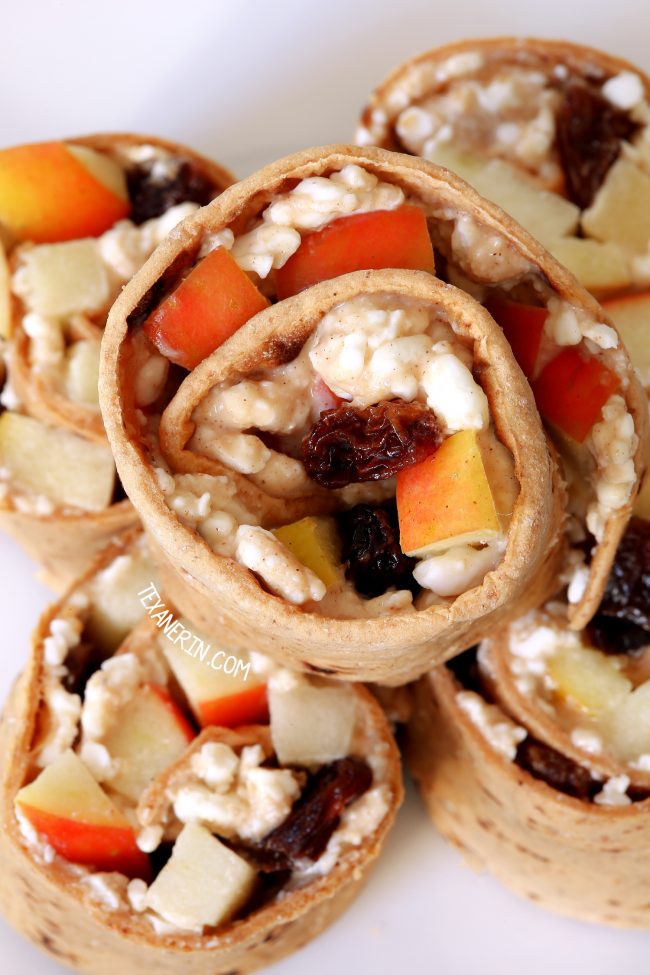 A peanut butter and apple wrap will tide you over to your next meal and will hit the spot.
One thing I can never say no to is the buckeye treat. Now you can make a healthy protein buckeye that you won't feel guilty about indulging in.
A savory option is this Mexican black bean hummus that is great paired with some pita chips or fresh crisp vegetables.
A light option is this fruit and yogurt parfait, that is topped with ground oats and a drizzle of honey.
Sink your teeth into this creamy and rich healthy Ferrero Rocher balls. These are a must make to have on hand when you have those sweet cravings kick in.
Paleo peanut butter oatmeal energy bites is a great afternoon snack option for a pick-me-up. Even better, you can make these balls within 10 minutes.