Homemade burgers are a summer staple. Add some variety to your basic burger recipe with these mouthwatering, unbelievably good variations!
As much as we love burgers, eating the same ol' burger time and again can get a little, well, boring. Take your homemade burger game to the next level with these insanely good burger recipes that you HAVE to try – at least once!
Mouthwatering Burger Recipe Ideas The Whole Family Will Love
Crazy-good toppings, rubs, and sauces…these burger ideas and variations are a flavor explosion in your mouth. With this list of the best burger recipes, you'll never be bored with burgers again!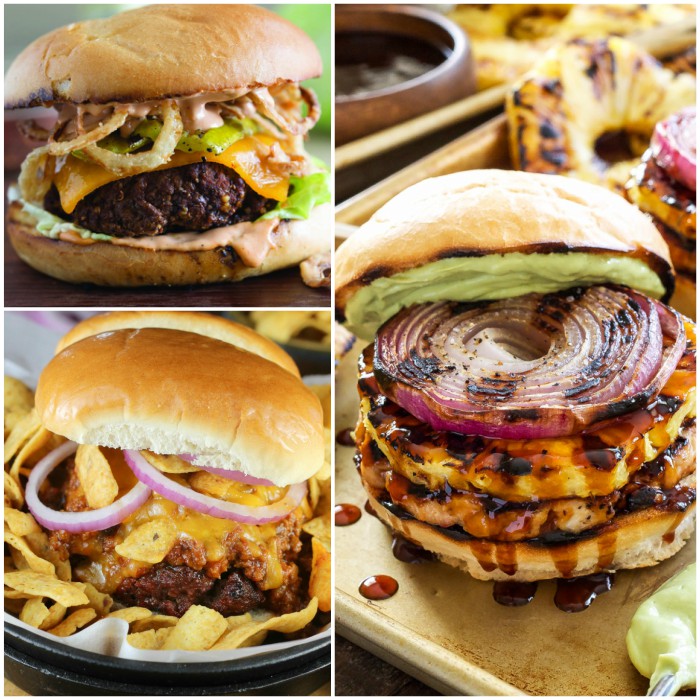 The grilled pineapple and red onions put this Teriyaki Turkey Burger over the top. The avocado spread adds even more flavor!
A Cowboy Burger will be the star of the show at your next backyard barbecue. The crispy onion straws and grilled pickles set this burger apart from the rest.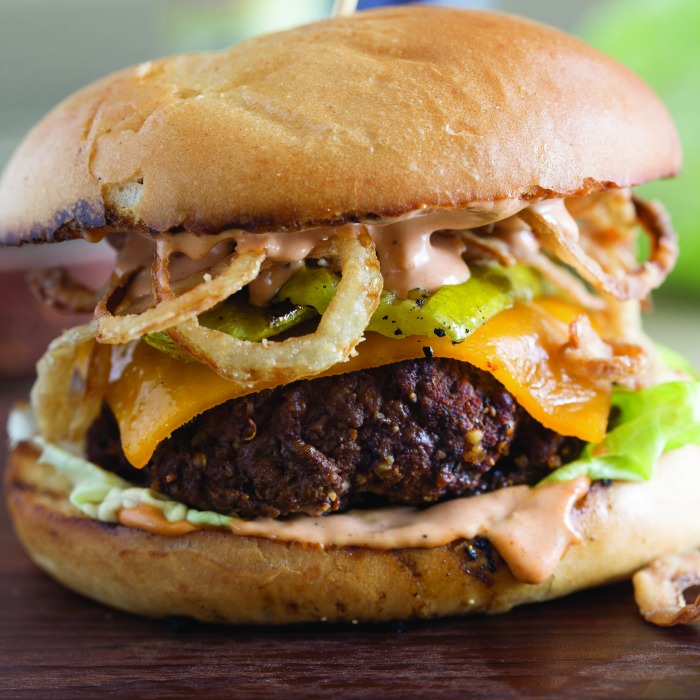 The secret to a killer burger? The perfect sauce. That's what you'll find in this All American Burger recipe. You'll never have dry, stale burgers again!
Here's a great burger idea! Get all your favorite fajita flavors in one deliciously big burger. Roasted red peppers and chipotle mayonnaise make this Chicken Fajita Burger super flavorful.
Since it's made with ground chicken rather than ground beef, it's healthier, too!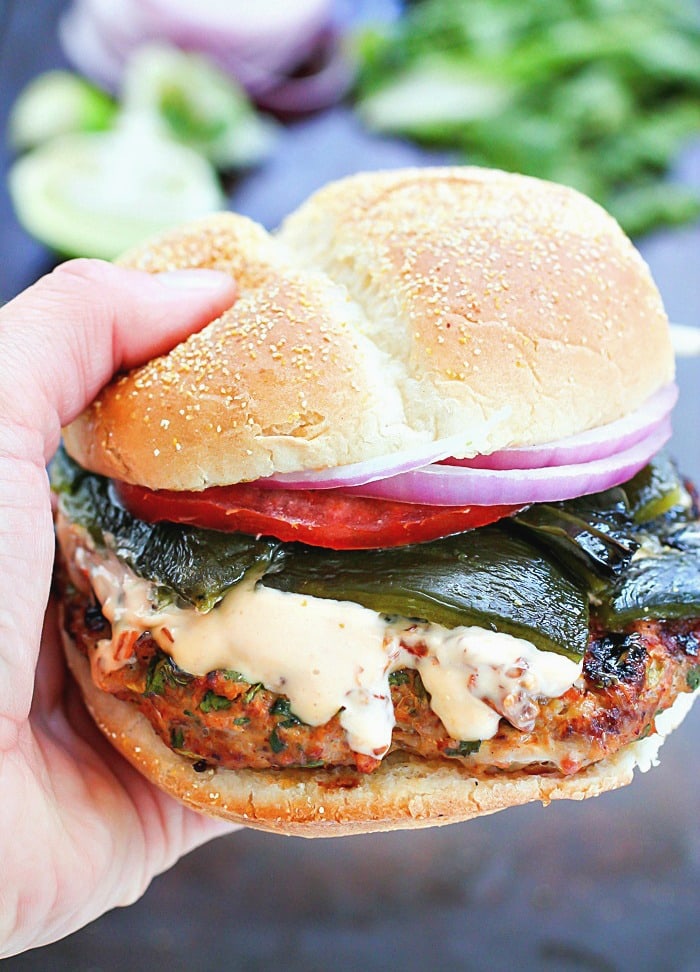 Caramelized onions and gooey cheese are pure heaven on this French Onion Soup Au Gratin Stuffed Burger.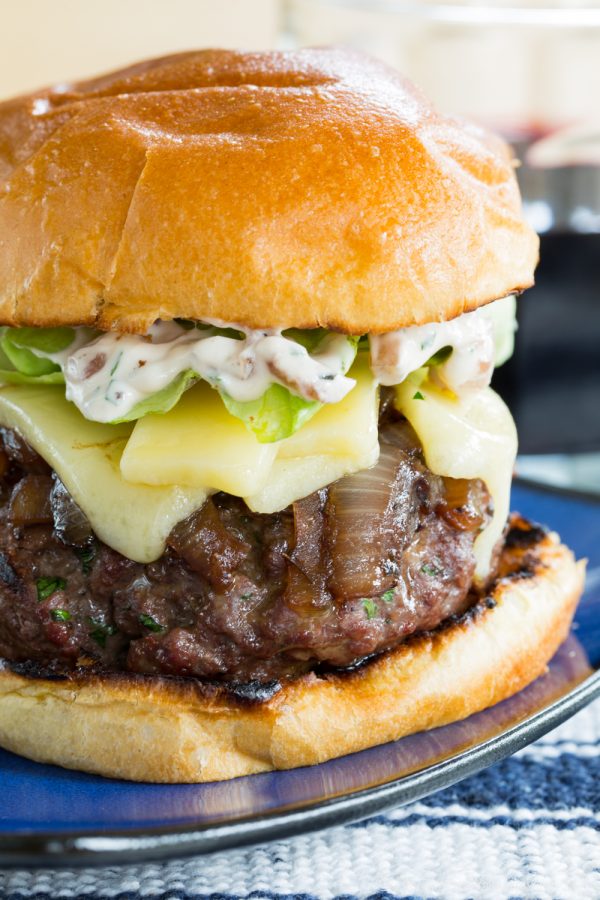 The grilled beef pairs perfectly with the smoky flavor of the chipotles. And that creamy avocado sauce? Perfection.
If there's one thing I don't like, it's dry turkey burgers. That's not a problem for these juicy Apple Cheddar Turkey Burgers!
With sliced apples, cheddar cheese and a creamy maple dijon mustard, you get the perfect combination of sweet and savory.
Related Post: 15 Ground Turkey Recipes to Get Out of the Dinner Rut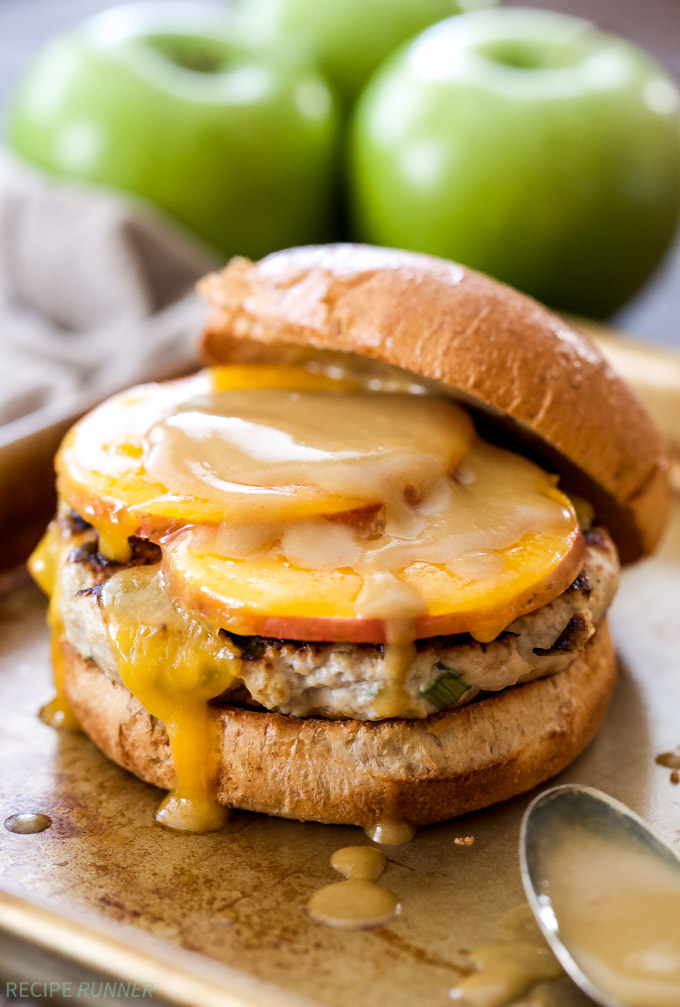 This burger recipe will give you a product that's a flavor explosion in your mouth.
The Angus beef burgers are rubbed with coffee seasoning mix, paired with peppered bacon and topped with a yummy Dr. Pepper BBQ sauce.
You may need a knife and fork for these Bacon Whiskey Sauce Burgers with carmelized onions. But who cares? When it's this good, you won't care that it's messy.
If you eat paleo, this is one of the best burger recipes!
They are topped with a creamy white sauce and crunchy red onions for a burger that is so moist. The fresh basil really brings the flavors together.
You may crave McDonald's once in a while, but you know that going to fast food joints too often is a quick way to bust your budget.
Make your own Copy Cat Big Mac right at home! When you're feeding a big family, this is a much more affordable option than going through the drive-thru.
Love Mexican food? Get the great flavors of a taco in burger form with this yummy burger topped with sour cream and your favorite taco toppings.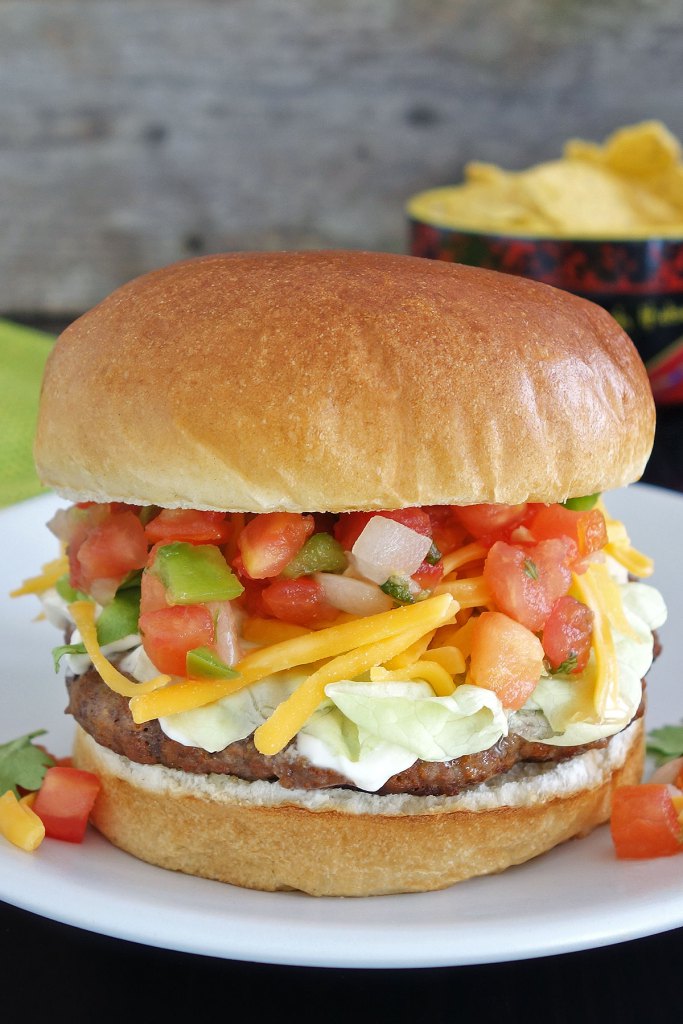 Though the list of ingredients may look long, these Mexican Chorizo Garlic Shrimp Burgers are so easy to put together that you'll wonder if you made them correctly (don't worry – you did!).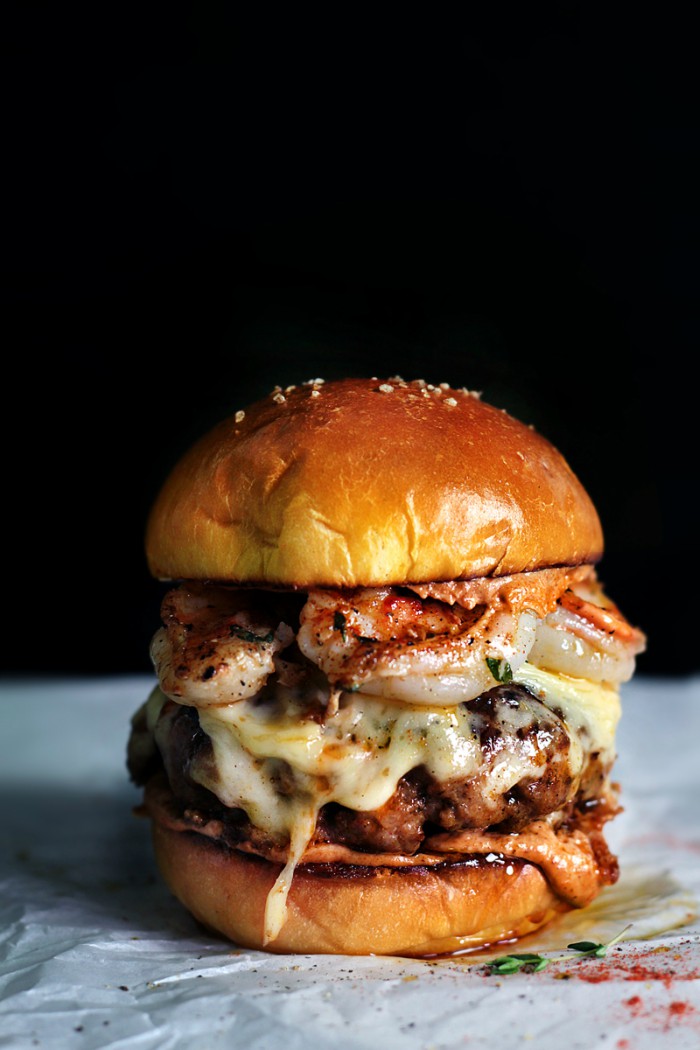 Try this over-the-top Barbecue Frito Chili Pie Burger the next time you feel like really indulging.
This is another burger with the Dr. Pepper Barbecue Sauce on it, so make sure you make a big batch because you'll definitely want to use it again and again.
Blow your mind with this Jamaican Burger with Spicy Pineapple Sauce. Jerk-seasoned meat topped with pineapple sauce, mangoes, and red bell peppers…fabulous!
Add some spice to your burger routine with this burger recipe. The cabbage slaw is a must-have because it provides the perfect amount of crunch.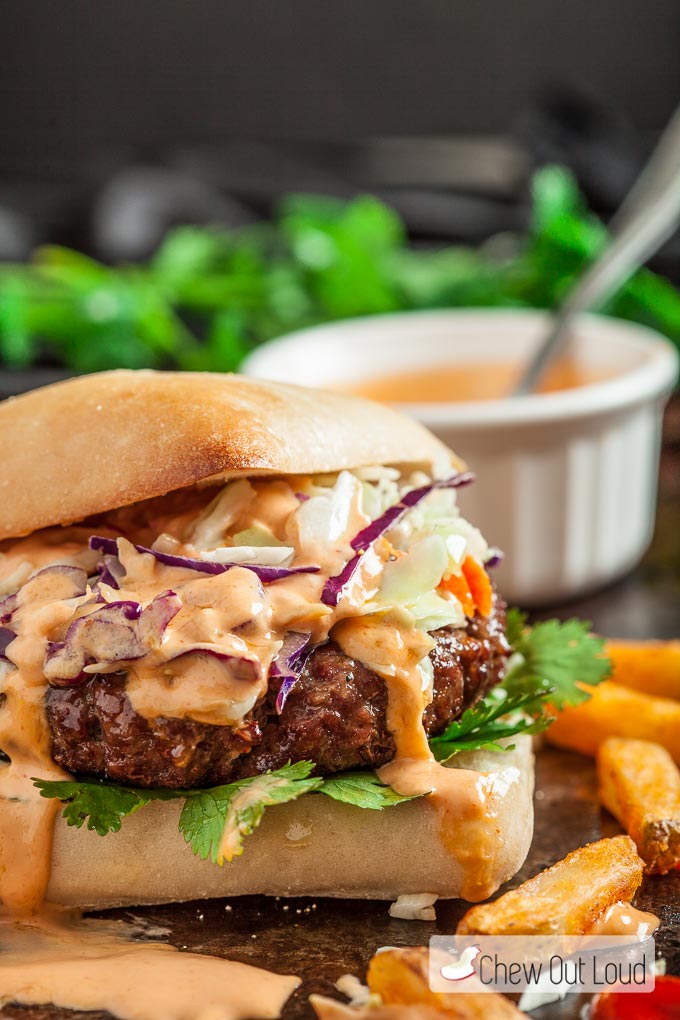 You don't have to wait until St. Patrick's Day to enjoy this Guinness Burger with Irish Cheddar and Bacon. It's delicious any time of the year!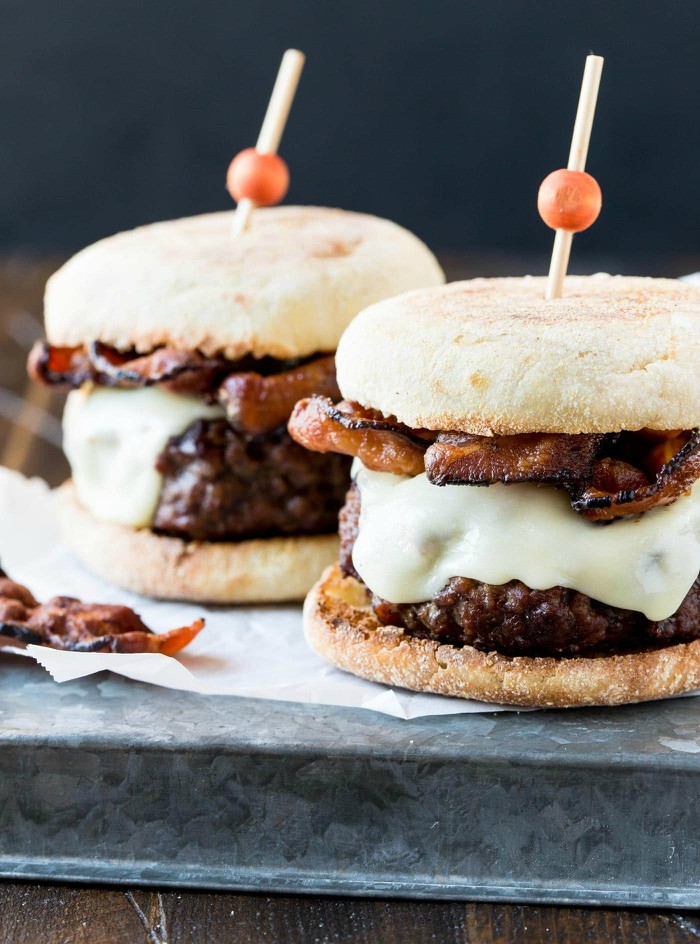 You can't beat this mushroom burger. The provolone and caramelized onions add amazing flavor while the aioli pulls everything together for one  amazing bite after another.
A roundup of burger recipe ideas just wouldn't be complete without a beefy Queso Burger.
Topped with melted cheese and Rotel, it's like a queso explosion in your mouth! Seriously one of the best burger recipe ideas on this list.
Make One of These Your Next Go-To Burger Recipe
There ya go! 19 homemade burgers that will seriously knock your socks (or flip flops) off.
Each burger recipe on this list packs a serious flavor punch that will make your taste buds dance and leave you begging for more. You can't go wrong with any of them, so try them all.
More From One Crazy House: