Turn your bathroom sink into a kids' sink with this simple mom hack. All you'll need is an empty bottle and a couple minutes of your time. Best part is, it's not permanent so when the kids have outgrown it, or you have guests over, you can easily remove it.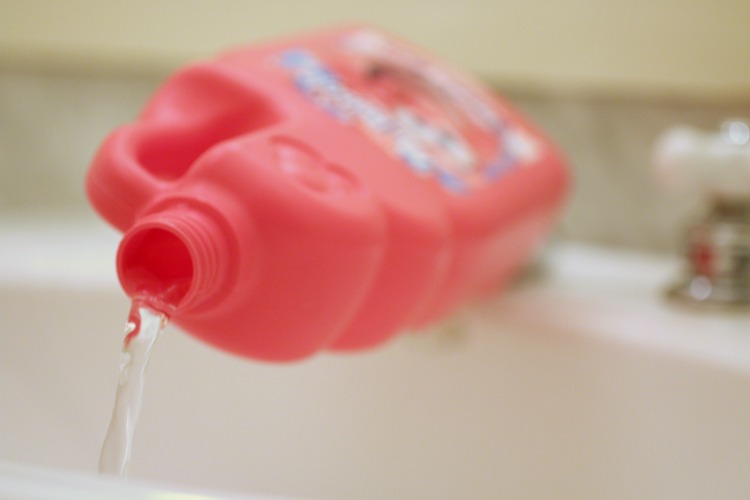 Kids Can Reach!
Grab a bottle – we upcycled an empty Mr. Bubble Bubble Bath bottle with a very strong pair of scissors.
Cut a shape in the bottom of the bottle that will fit snugly over your faucet.
Round out the edges of the hole and place your new faucet extender on your sink. You now have a kid-friendly sink that didn't cost a penny and only took you a couple of minutes.
Now those little hands can reach the faucet all on their own. And mom, you won't have to pick up your tot if you are like me with a super wide sink!