Are you a coffee addict? Do you just not feel like yourself until you've had a cup or three of java? We can relate. But drinking that same old black cup of coffee can bore your taste buds. We're here to save them! These recipes are creamy, dreamy and delicious, and there's something here for every palate.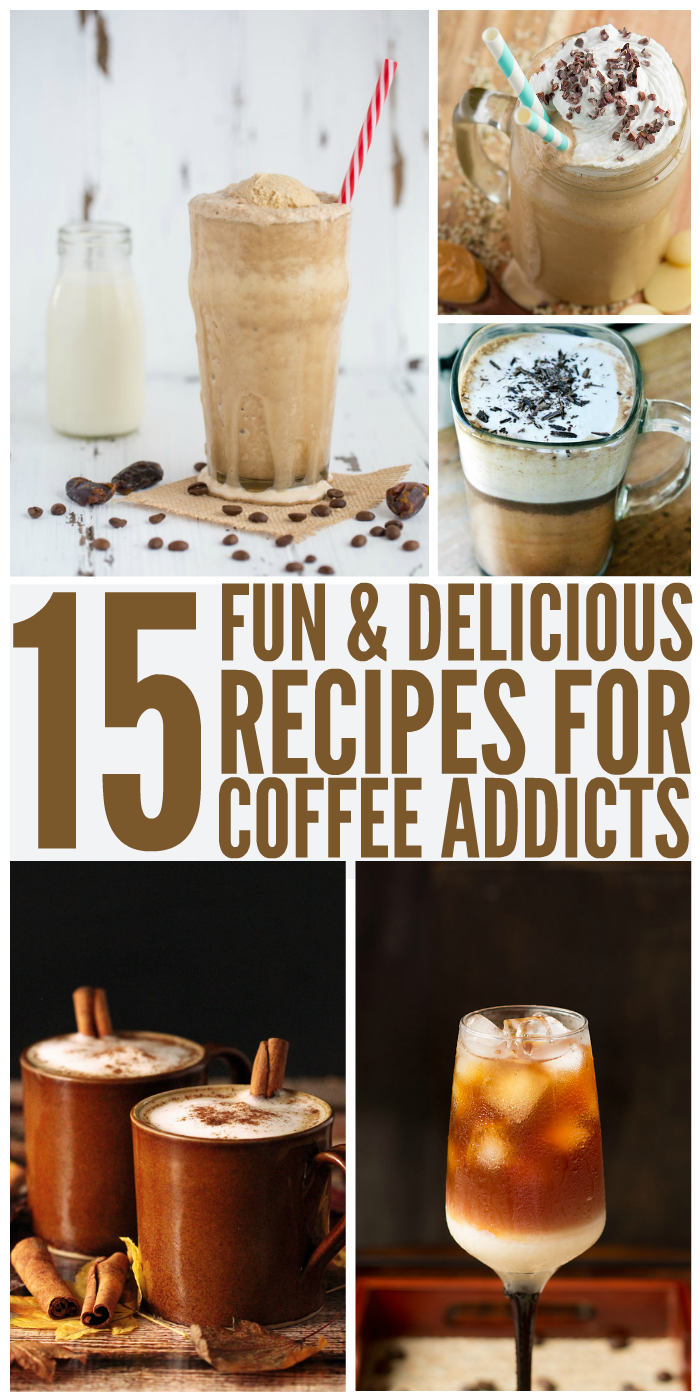 Homemade Coffee Recipes
This Cold Brew Coffee Caramel Frappe takes some time, but it's totally worth it. It looks like heaven in a cup.
Dieters, rejoice! Here's a low-carb, keto and paleo-friendly drink: the Fat-Burning Iced Blended Coffee.
You simply can't call yourself a coffee snob without trying a super thick, super creamy Italian Coffee at least once.
Maple and cinnamon are scrumptious in the fall, so this Maple Cinnamon Latte is on my must-make list this season.
For a thick and creamy caffeinated drink, you have to try Vietnamese Iced Coffee. It's delicious on a hot day.
Gourmet Coffee You Can Make at Home
Every fall, people go wild for the Starbucks Pumpkin Spice Latte. Here's an awesome copycat pumpkin spice latte.
Get all the yumminess of s'mores in a convenient cup with this Homemade S'mores Coffee Creamer.
Speaking of S'mores, don't forget to make yourself an Epic S'mores Iced Coffee.
Creamy Cookie Dough Iced Coffee… have you ever seen a more beautiful string of words put together? Just wait till you try it!
Here's another coffee smoothie: Midnight Mocha. Yummy!
Flavored Coffee Recipes
We all know that Starbucks isn't necessarily a healthy option, but you can get the same flavor of your favorite Mocha Frappuccino with just 70 calories and fewer than 7 carbs. Bring on the caffeine!
This Salted Caramel Latte tastes gourmet, but you can easily make it yourself in just a few minutes with minimal fuss.
Imagine my surprise when I found a Healthy Coffee Protein Smoothie. You mean I could have been putting coffee in my smoothies all along? Score!
The holidays will be merry and bright with a Skinny Peppermint Mocha. It's only 30 calories per serving, so you can indulge whenever you'd like. And, honestly, is there ever a bad time of year for peppermint? I think not.
Flavor your cup of Joe with creamy, dreamy and homemade Cinnamon Streusel Coffee Creamer.
Get even more caffeine fuel with these yummy homemade latte recipes.