Add some patriotic flair to your summer barbeque cookout with these 4th of July food ideas. You'll be surprised at the red, white and blue creations you can make! From savory dishes like potato salad to sweets like firecracker cake and fruit pizza, you'll find lots of great patriotic food ideas here.
Delicious 4th Of July Food Ideas To Serve Up This Summer
The kids will love these red, white, and blueberry popsicles. What a great way to cool off on what's sure to be a hot day!
Enjoy a healthy patriotic fruit salad made with raspberries, blueberries, and apples. Who said that dessert had to be full of calories and sugar?
This red, white and blue fruit pizza looks amazing! It reminds me of Captain America's shield, and you know it'll be super tasty.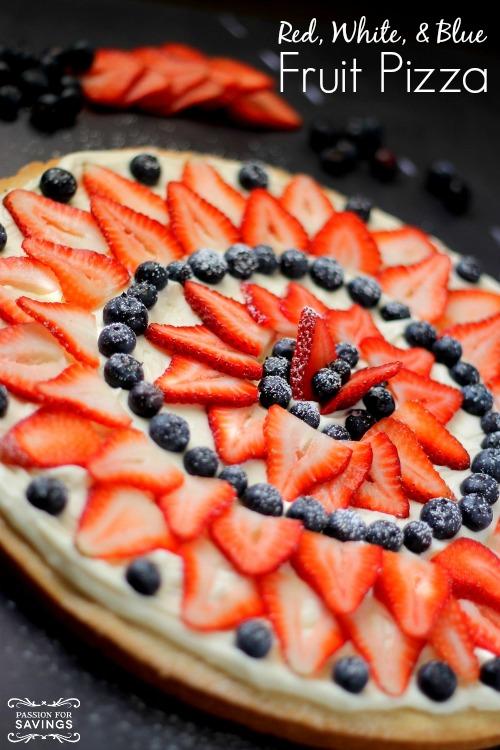 Make red, white and blue fruit cubes to add some patriotic flair to your clear drinks.
Watermelon, mozzarella and blueberry skewers make a tasty appetizer to kick off your cookout.
Serve this blueberry, strawberry and jicama salsa with cinnamon sugar pita chips for a sweet, crunchy snack or regular tortilla chips for a sweet/salty combo.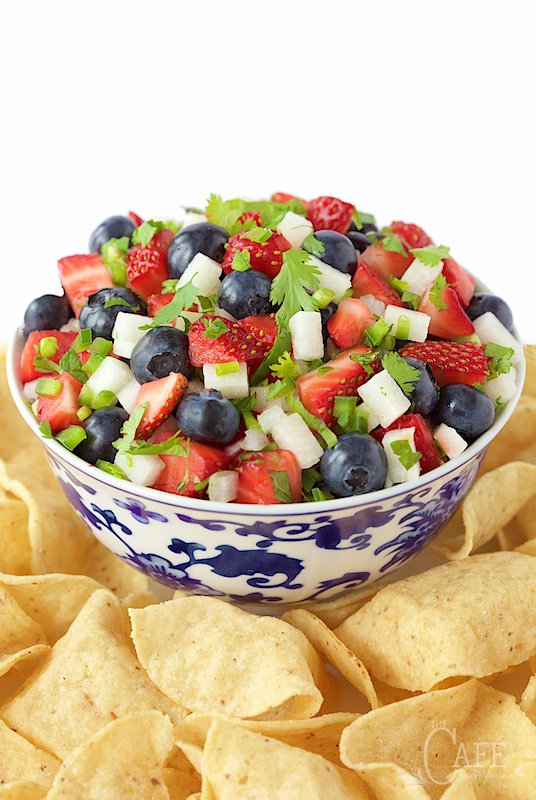 Red, white and blue spaghetti will be a huge hit with the kids. You could also dye pasta for your pasta salad.
An American flag veggie tray is a surefire win for your 4th of July party. This one offers a wide array of veggies with cucumbers, tomatoes, cauliflower, peppers, and radishes.
Firecracker hot dogs are so much fun! The cheese star at the top is a nice touch.
Make a red, white, and blue sangria for your guests. You can make it kid-friendly by substituting lemon-lime soda or sparkling water for the wine.
No cookout is complete without potato salad, and this red, white, and blue potato salad is the perfect choice for the 4th of July.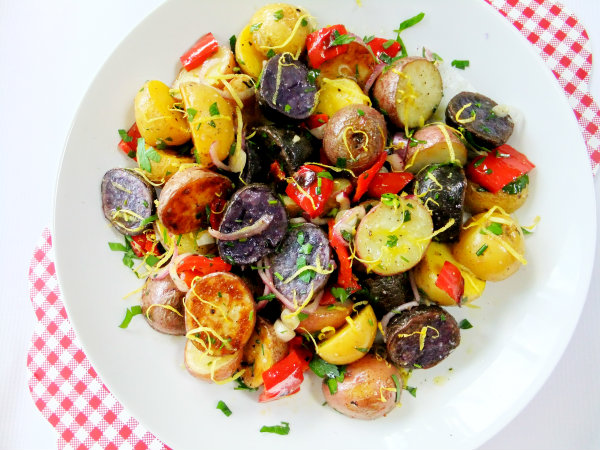 These blueberry-raspberry patriotic Italian cream sodas are amazing, especially now that most stores carry the sugar-free syrups recommended for the recipe.
Just look at this gorgeous firecracker cake! It really does look like fireworks bursting, and it's super easy to make, which is so helpful when you're having guests over.
You can even go patriotic with your deviled eggs by dying some red and blue. Fun!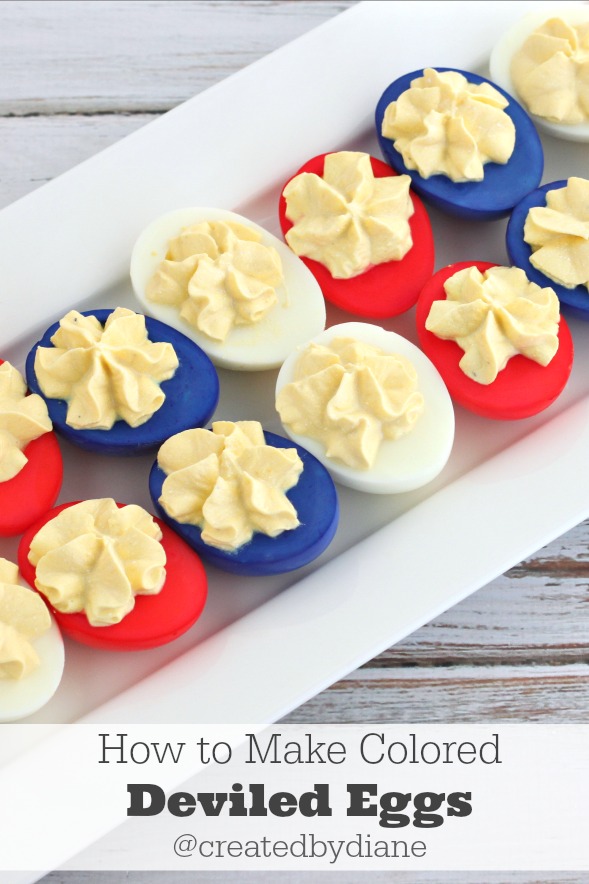 You'll be the hit of any 4th of July get together with a taco salad flag. YUM!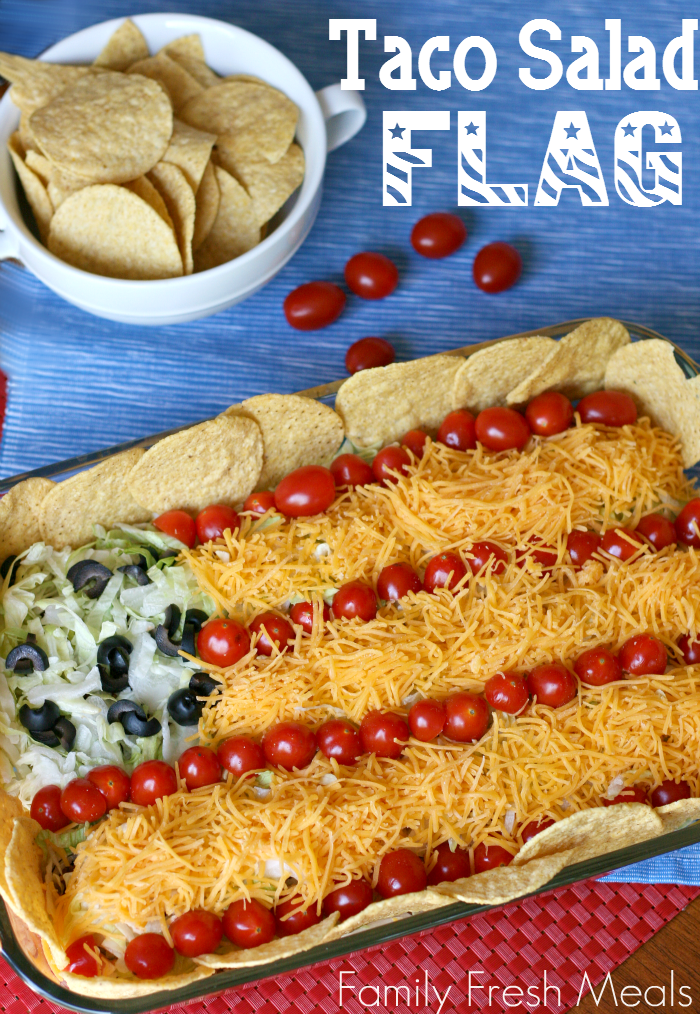 Nothing is as American as bbq (except maybe apple pie), so you just have to make these bbq patriotic puff pastries. I'll take BBQ any way I can get it!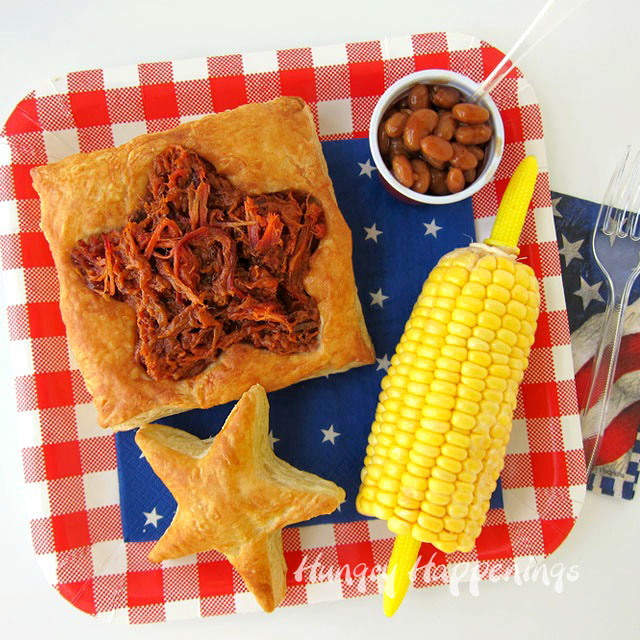 Pair cheese and onion dip with red, white and blue corn tortilla chips for an awesomely patriotic appetizer.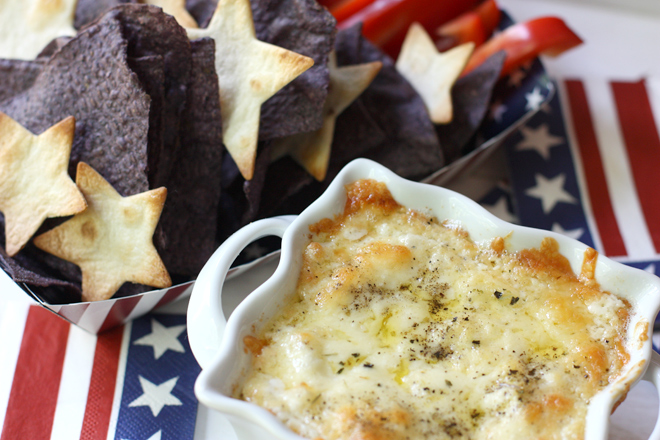 Pop some patriotic popcorn to enjoy during the fireworks show.
More 4th Of July Ideas To Try Out
If you liked these patriotic food ideas to serve up this 4th of July, you'll also enjoy: