Finding gag gifts for adults is actually really, really simple! All one has to do nowadays is hop on Amazon and see what's up. There are literally thousands of products just waiting to be explored on Amazon that is perfect for making someone laugh.
The great thing about gag gifts? You can give them any time of the year! Birthdays, holidays, anniversaries, or just because. When it comes to the gift of giving gag gifts, there's no wrong time to do so!
If you're looking for some fun and unique gag gifts for adults, look no further than these great gifts!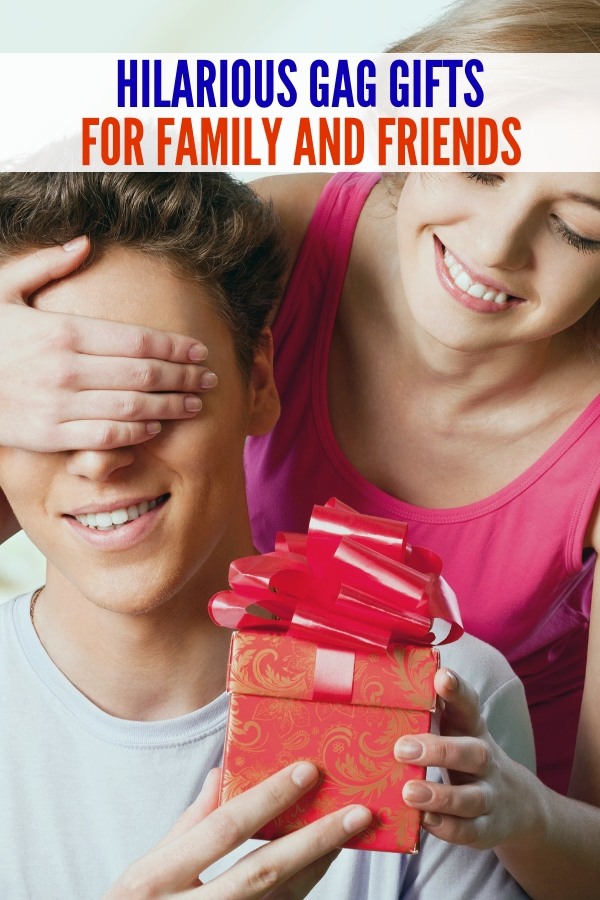 Hilarious Gag Gifts for Family and Friends
Get this box to wrap your gifts in. They will be shocked when they figure out there is a real gift inside!
Who doesn't need a roll of talking toilet paper in their bathroom? Seriously.
Imagine the look on your family and friends face when they open this up. Have your camera ready for sure!
This may be the best invention, ever. If you had the ability to carry around a piece of pizza safely each and every day, wouldn't you? That way when you're hungry, you have a slice of pizza ready and waiting.
Everyone needs a bit of bling in their life.
FRAGILE! This is a holiday classic but for true movie lovers, they'll appreciate it any time of year.
Does this even need any further explanation?
Have a friend or family member who always loses everything? This is made for them.
Ever unicorns fart…and those are what make perfect gag gifts.
Let your friends fill their homes and cars with the sweet, sweet smell of bacon!
This book is everything. Plus, it has real recipes for chicken in it as well!
Gag gifts are supposed to be funny!
The entire purpose of gifting a gag gift is to catch someone off guard, right? If not then why would you go to all that trouble to find the one item will make them shocked?
I often find that the perfect time to give someone a gag gift is when they are least expecting it. Like May 7th. That day is a regular day…no one will expect that very, very shortly you'll be arriving and giving the gift of gag. Or what about March 6 or April 12th…days that nothing else is celebrated or planned are perfect.
But, if you do decide to give a gag gift on a holiday or birthday, you have to sell it when they open it. Laugh loudly and let them know the crazy story of how it came to be. They'll never know why you thought of them for that "perfect" gift unless you break it down and tell it to them!
Have you ever given anyone a gag gift? Share the details, I'd love to hear all about it! (especially about their reaction to it!)