We all know that giving money as a gift is usually pretty boring. But, with these clever money gift ideas, you can take your money gift-giving from boring to insanely fun and exciting to give and receive.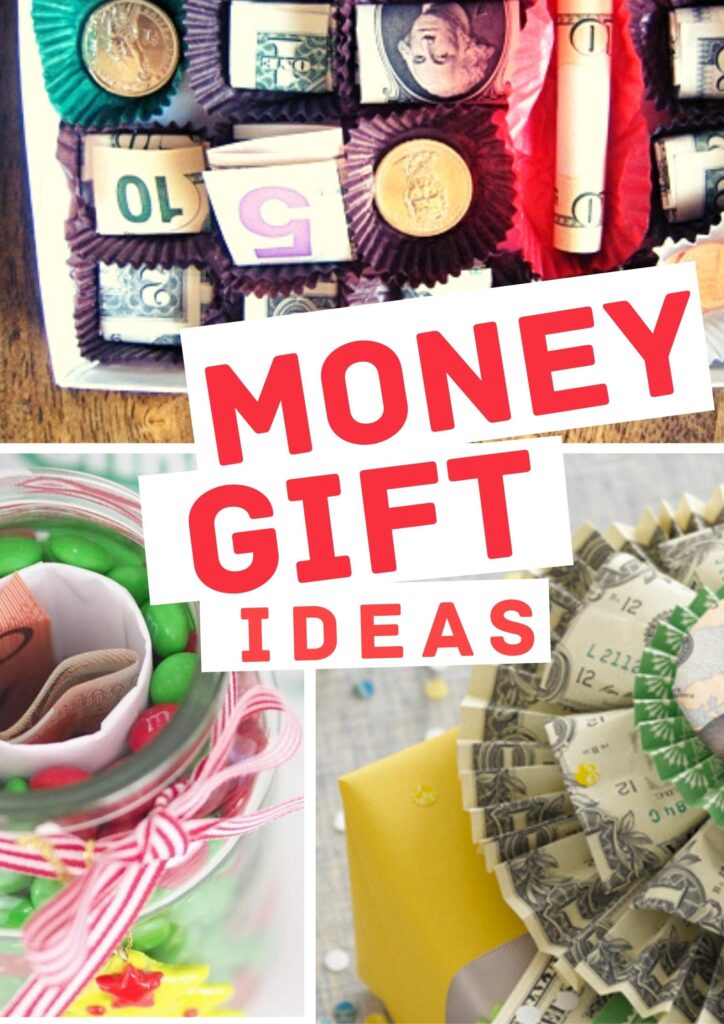 Everyone appreciates getting a cash gift, right? However, giving cash always comes off as not only a little bit boring but also kind of impersonal. That's probably because they haven't tried these amazing money gift ideas!
When you receive a card in an envelope, you know what's there before opening it. Cold hard cash. Because nothing says "I love you" or "I care about you" like a card full of money. 
But isn't it time to let that special person in your life know that you really care?  Try out one of these creative ways to give money so that you can show the people in your life that you know and care about them. Not only that, but they will have a blast trying to take some of these apart to actually get to the cash. 
These cute ideas will make giving money more fun for both the giver and the recipient!
Fun & Clever Money Gift Ideas for Any Occasion
Are you looking for more creative ways to give money?  Then check out these must-try money gift ideas! These make great gifts for teens and those in your life who already have everything. 
We guarantee that these are a lot more fun to receive than a plain greeting card.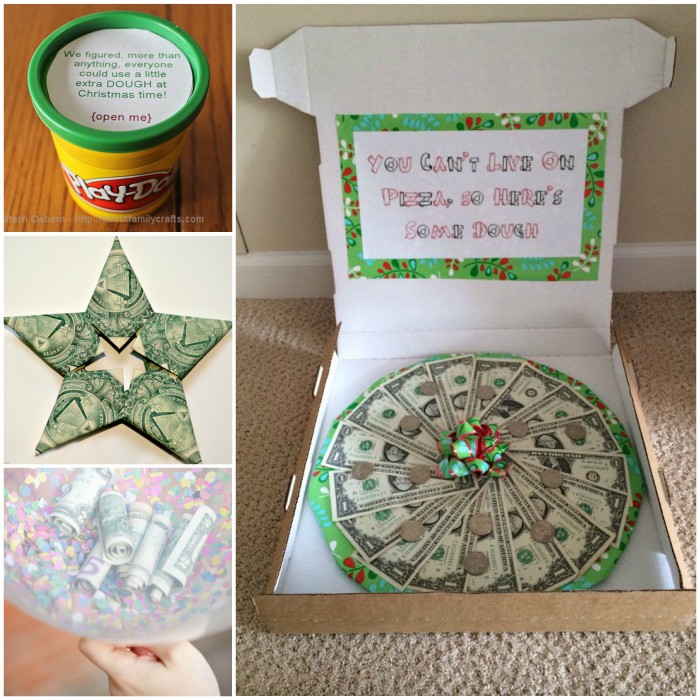 Be sure to check out our lists of gift ideas while you're here!
1. Nothing Says "Love" Like Some Dough (Money That Is!)
For teenagers and college students (and sometimes adults as well), nothing says "I love you" like the gift of cash. Try putting it in a pizza box for a big surprise and we guarantee you'll love the expression on their face when they open it up!  Give the gift of dough with these creative ways to gift money for graduation, Christmas, and birthdays. Hot tip: You might want to have some real pizza hidden away just in case they really wanted a slice of that cheesy goodness. 
Here's another way to gift it!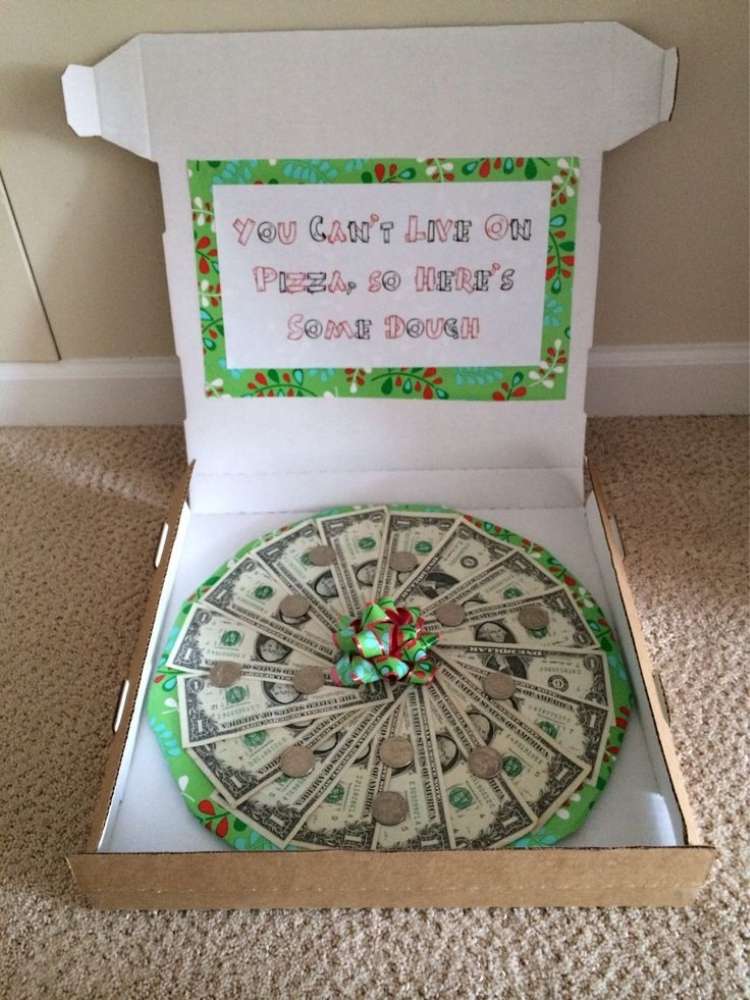 2. Perfect for a Wedding Gift
Are you attending a wedding? Start a "stache" jar (get it… stash?) for the couple. Later, the jar can be repurposed by the happy couple for cookies, a coin jar, a candy jar, or even a fun decor piece. This fun gift idea could even be revamped to give as a graduation, baby shower, or housewarming gift. The possibilities are endless!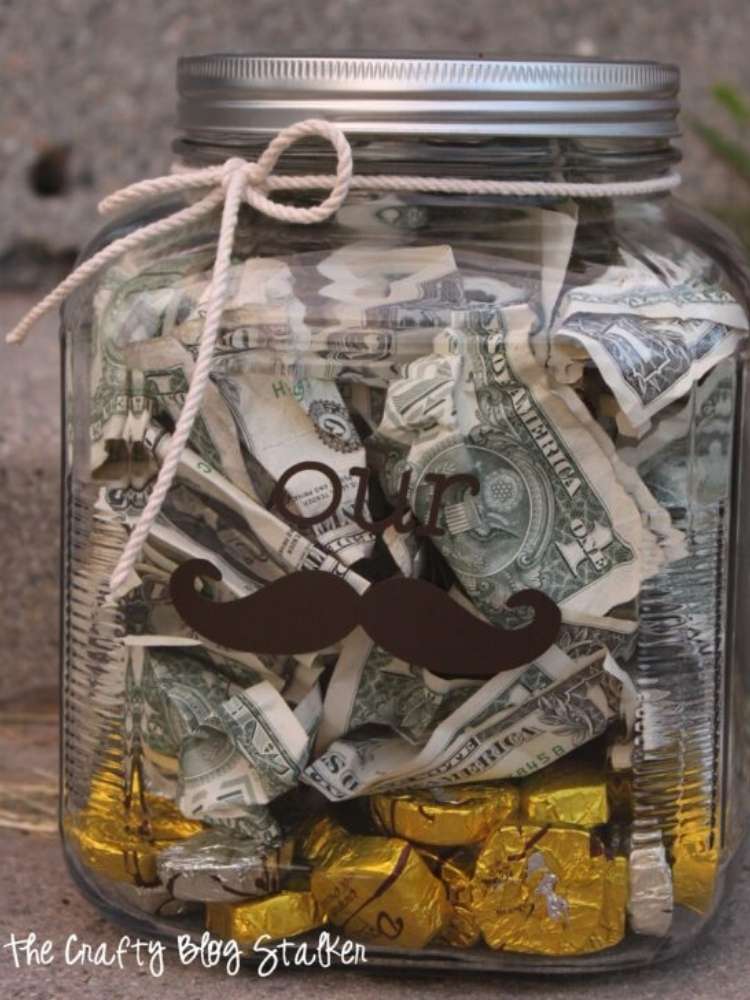 3. Money Origami
Put a unique spin on giving money this graduation (or birthday) season by folding the bills into dress or shirt shapes. Tween and teen girls will love this fun idea! Give them a folded money wardrobe for their graduation or birthday! Use floral wire to make easy "hangers".  There's also a tutorial for a cute shirt and necktie if you're wanting to give this creative money origami to a boy.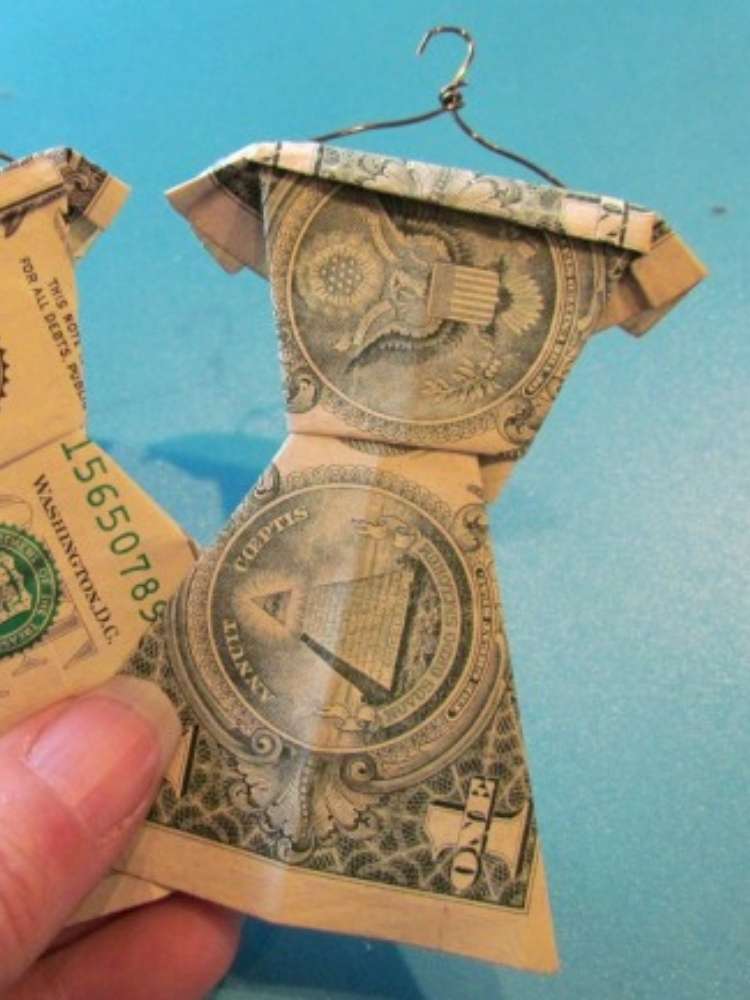 4. Be a Star
Graduation is definitely a time to celebrate and the graduate is the absolute star! Giving your grad a gift of money? Try this method and enjoy the surprise on your grad's face! You'll make that special person feel like a true star after giving them this interlocking money star! This makes a perfect gift for celebrating those special milestones in life.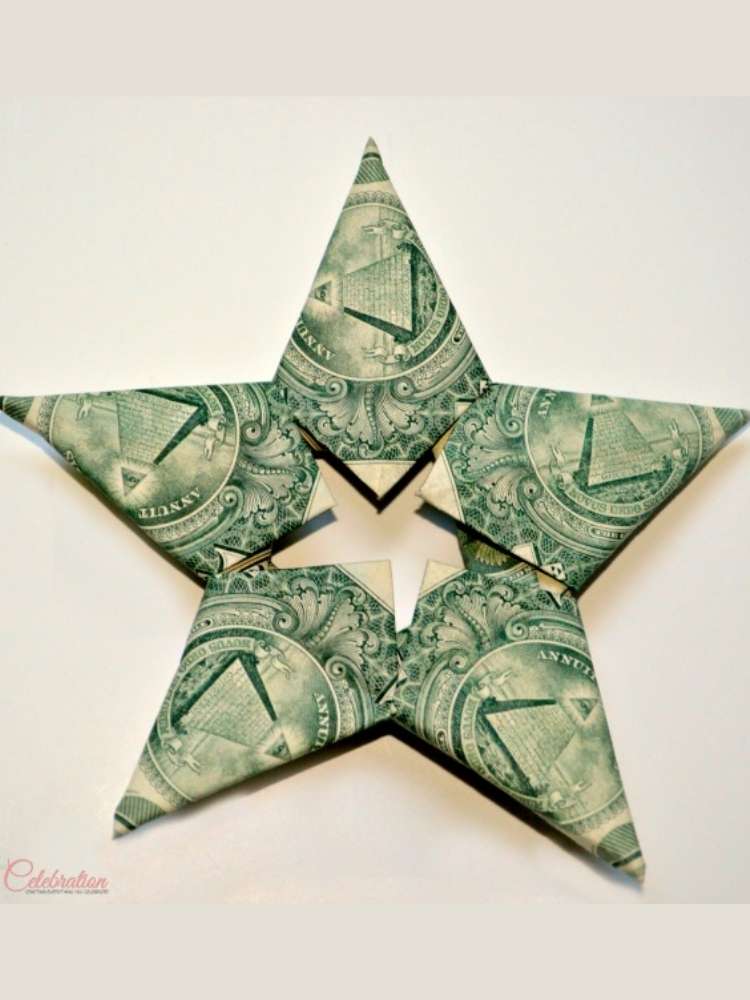 5. Origami Rosette
Origami stars and clothes just not your thing? Try an Origami Money Rosette instead! Take gifting money to the next level with this rosette tutorial. Imagine the look of surprise on your loved one's face when they see this! If you have a small wrapped gift to give, add a fun surprise to it with a money rosette. Isn't it gorgeous?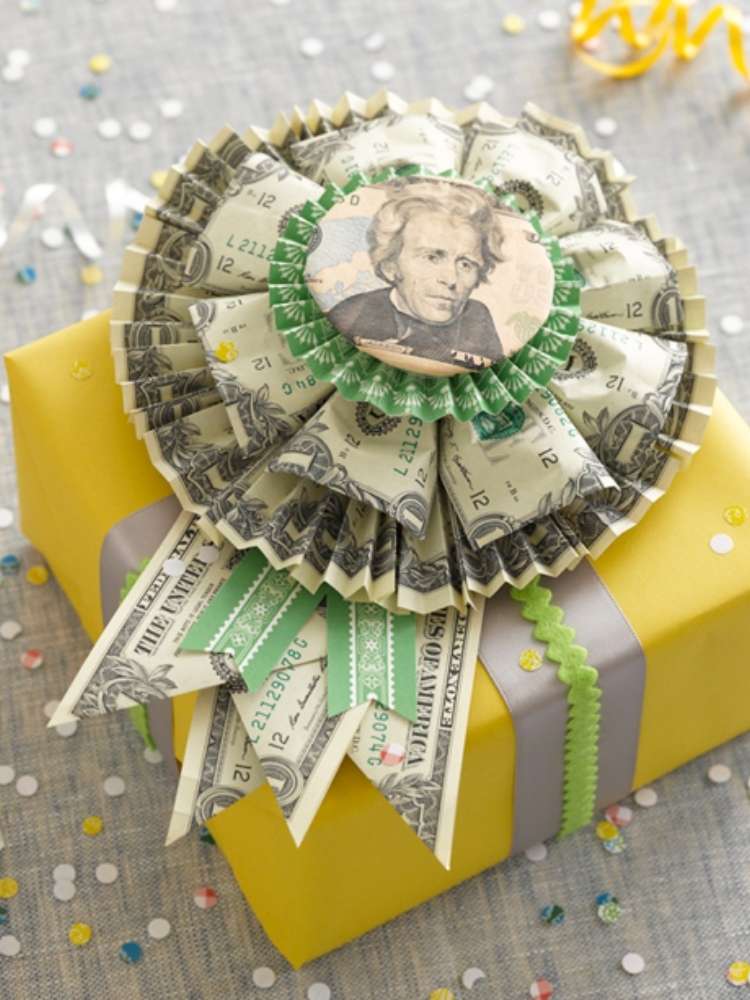 6. Say "Goodbye" to the Envelope
Envelopes are so overdone and…you guessed it! Boring! Instead of opening their gift, try giving a money roll instead.  Use a toilet paper roll to create a simple and fun way to gift money. By putting the money in a toilet paper tube you'll create a gift the recipient can unroll. Fun tip: save the largest bills for the end for a real surprise!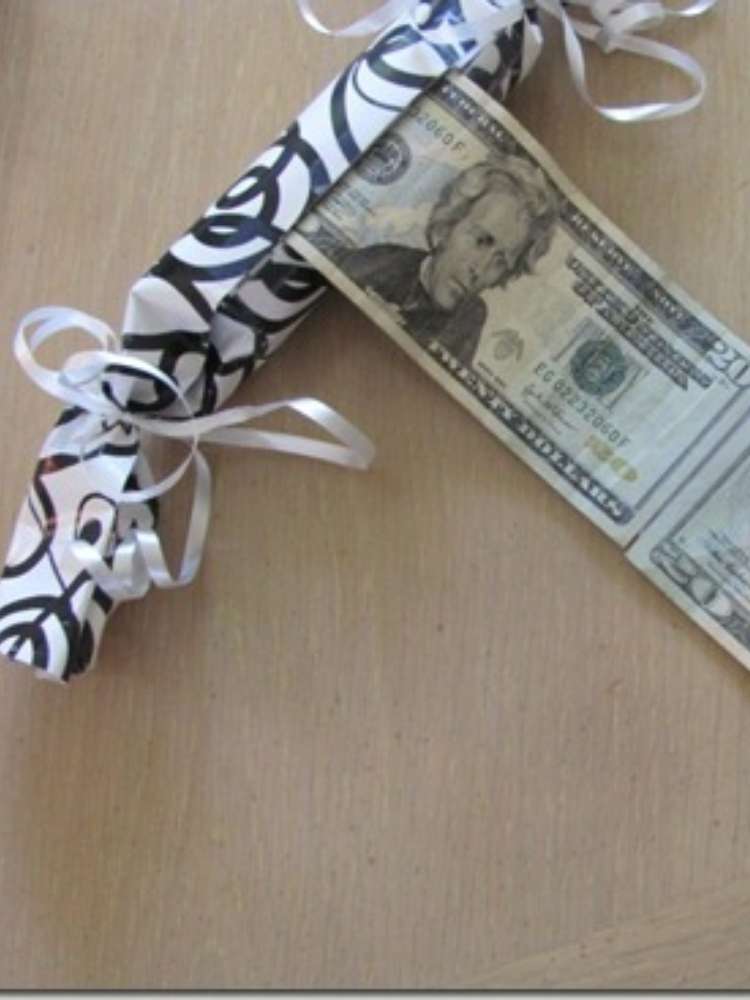 7. A Chocolate Box of Money
Give a chocolate box of money! Empty a box of chocolates (by eating them, of course) and fill the wrappers with money instead. Check out this tutorial to transform an empty box of chocolates into a fun and creative gift of money. You get chocolate, and the recipient gets cash. It's a win-win for everyone!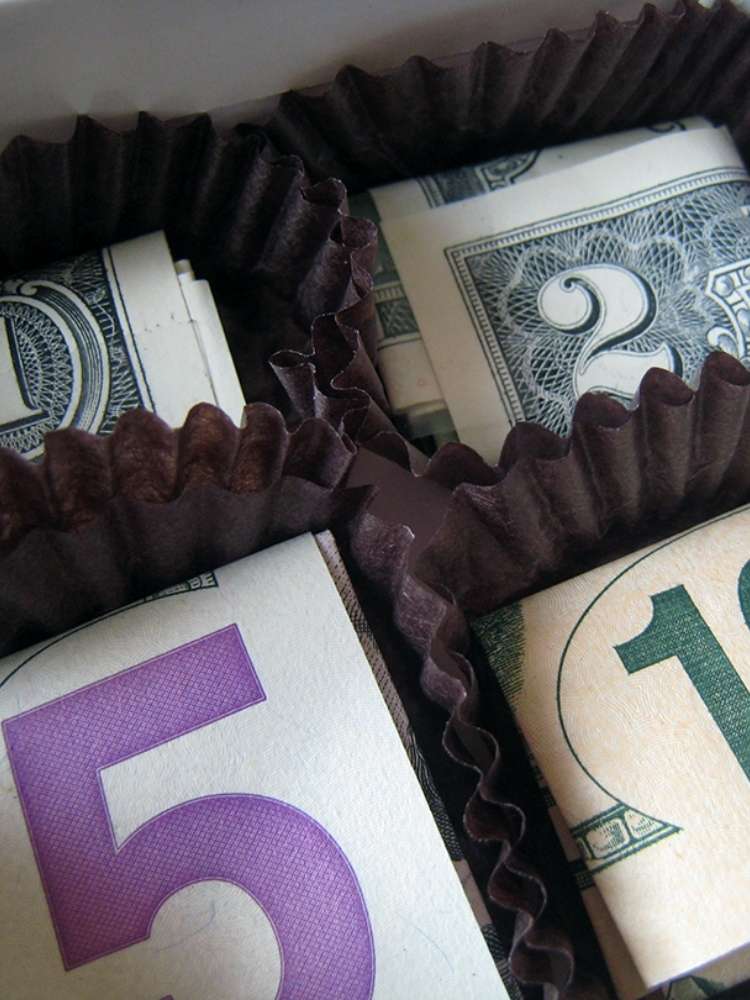 8. Give a Money Tree
We've all heard the old saying that "money doesn't grow on trees", but it can when you give a money tree gift!  Love the idea of a pretty money topiary in a flower pot as a fun money gift idea. Learn how to make a Money Topiary – the perfect gift idea for a crafty way to give them what they really want. Great step-by-step tutorial.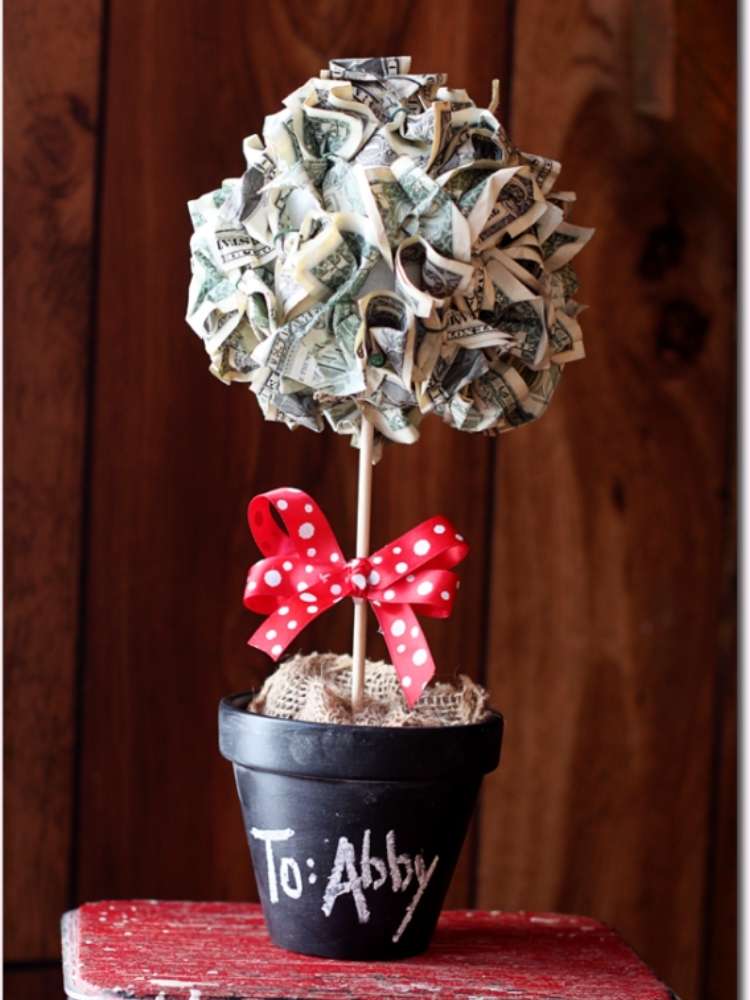 Pin For Later:
9. Hide it in Something Ordinary
Use an ordinary and unexpected everyday item to stash the cash. For example, a chewing gum container or chopstick tube. No one will ever suspect there's money in there! It will take them by complete surprise!
10. Fun Money Gift Box
If you're looking for fun ways to give money, look no further. Simply wrap a tissue box and stuff money inside. This fun gift box idea is a DIY birthday gift that can be customized for any occasion and is made from items you probably have in your home!
This works well during the winter holidays…You can even keep them guessing by adding a little weighty object at the bottom of the box. ?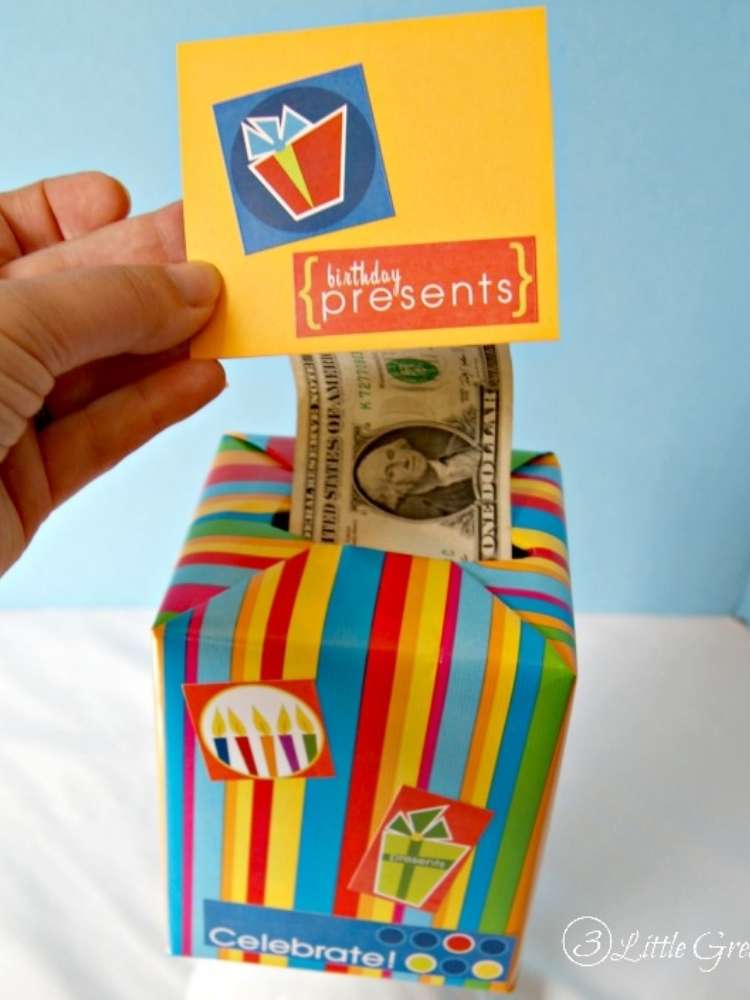 11. Make Them Work For it
Looking for unique money gift ideas for birthdays? Learn how to put money and gift cards into balloons so that the recipient has to find the gift! Put the money inside balloons that the recipient must pop in order to get the cash. This works well for gift certificates, too, and makes getting them a LOT more fun, especially for the little ones. 
BONUS: Confetti Money Balloons
Want to make your money gift-giving extra sparkly?  Money balloons with confetti are the most fun way to give money as gift, because if you've learned anything so far in this blog, it's that cards are BORING! Get inspired and make these festive money balloons. Add some confetti in your money ballons for a fun blast of sparkle that every little girl is sure to love!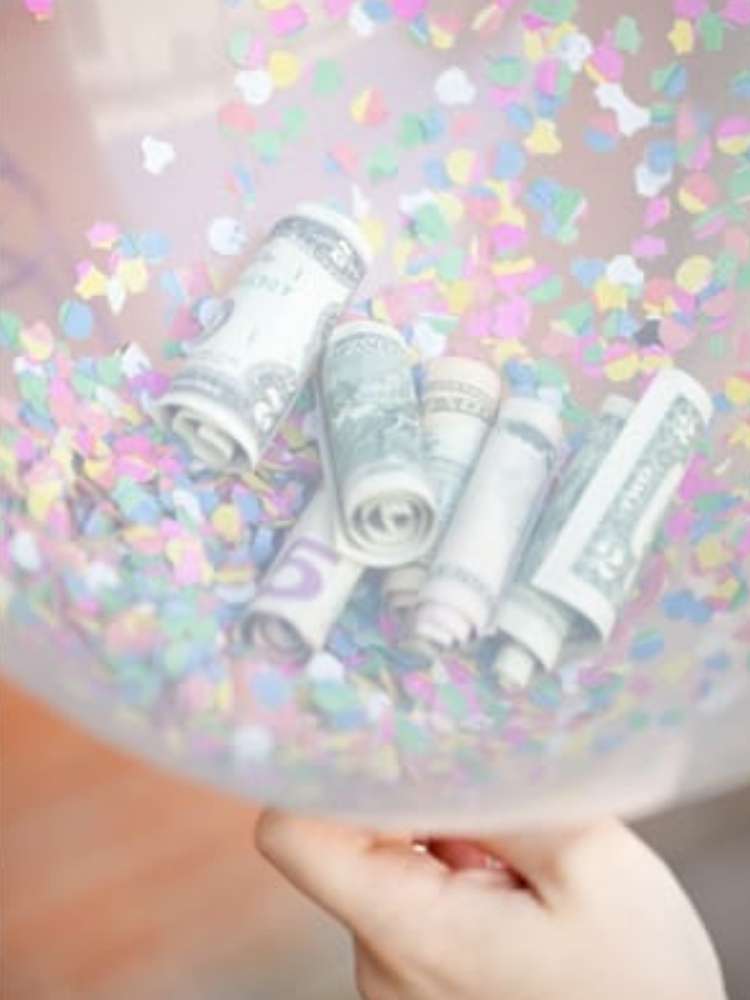 12. Make a Money Lei
If you're heading to a luau-themed party, then a money lei makes the perfect gift! It's easy to make and looks unique and incredible! Learn how to make  money leis in this easy-to-follow tutorial on how to make these fun and practical graduation or birthday gifts!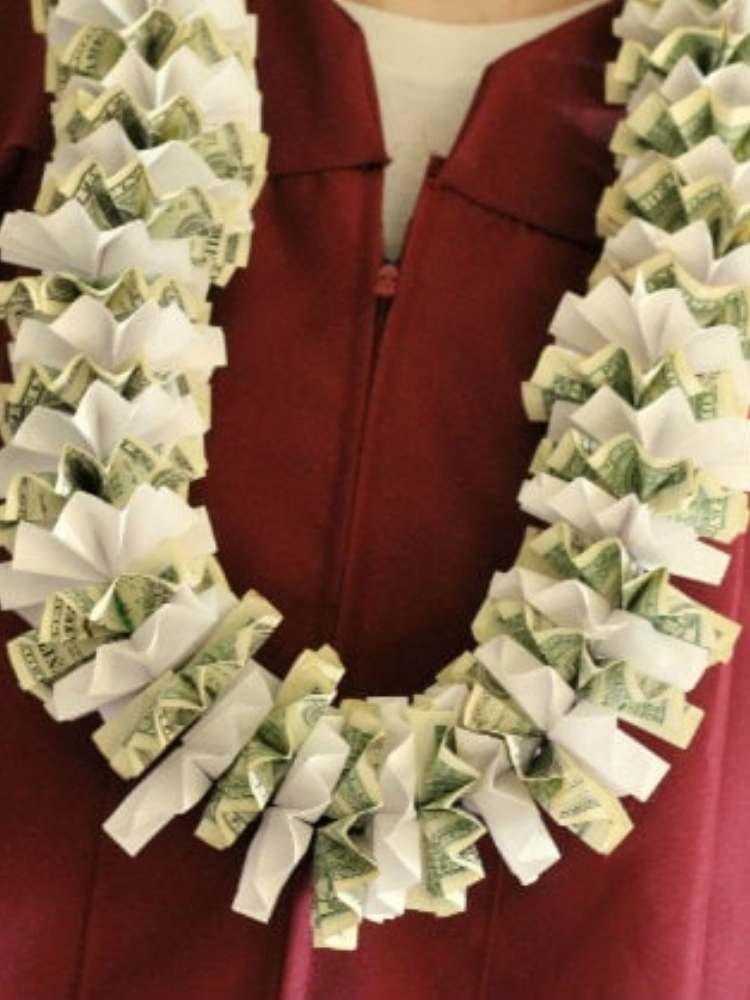 13.  Make a Money Wreath
If you're looking for creative money gifts for any occasion, this one couldn't be better! Make a wreath with little bills that are rolled to look like diplomas for graduation or simple with ribbon for other occasions! This money wreath would make the perfect gift for a housewarming shower!
14. Frame It
In case of emergency, break the glass. Here's a quick and fun way to give any amount of cash as a gift. These quick "In An Emergency Break Glass" Graduation gift frames contain any amount of cash.
15. Christmas Money Tree
Need money gift ideas for Christmas? Take the money tree idea and make it holiday-themed with this cute Christmas money tree. This tutorial will teach you how to make a creative Christmas-themed money tree. It's almost too cute to tear apart (almost).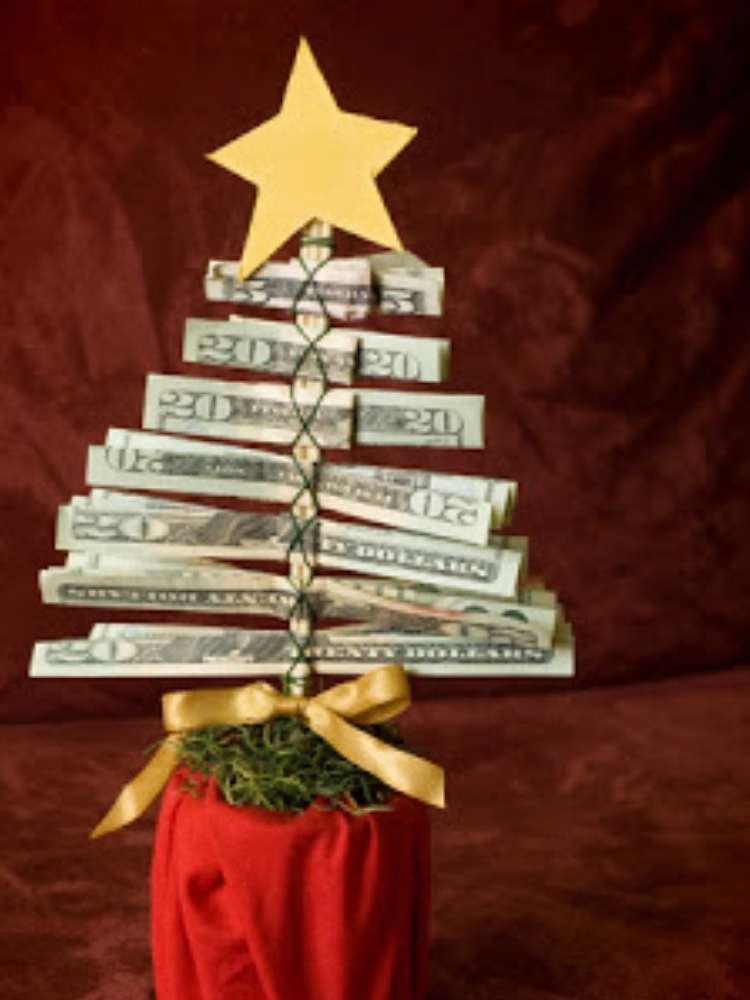 16. A Hidden Surprise
This is a bit of a tricky money gift! They think they're getting a jar of candy (which is a pretty awesome gift in and of itself), but there's a hidden money stash waiting for them in the middle! This is a fun and creative money gift idea that will be a pleasant surprise for the recipient!
17. A Little Extra Dough
If you are looking for a fun and unique way to give money as a gift, find out how to give a little extra "doh". Because let's face it, there are times in everyone's lives when they could use a little extra dough! This couldn't be an easier creative way to give money!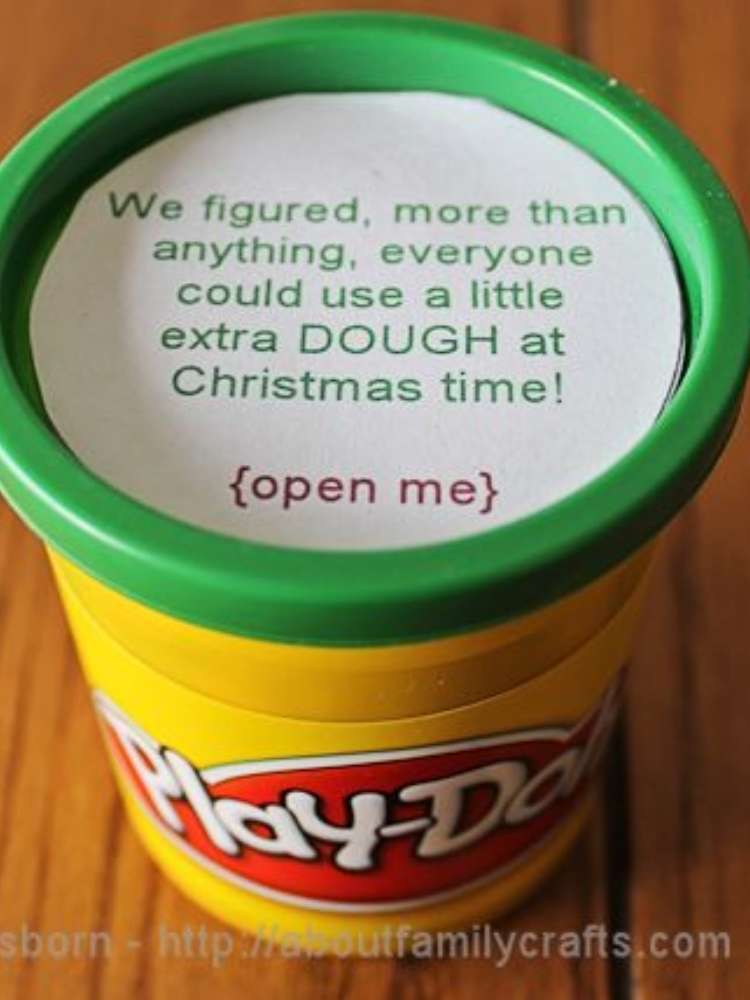 Give the Gift of Money with these Fun and Clever Money Gift Ideas for Any Occasion
On most occasions, the gift of money is helpful and appreciated. For example:
Graduations
Wedding Showers
Housewarming Showers
Baby Showers
However, there are those times when you want to give something that has a little more personality and thought than a card of cash, but you simply have no idea what else to get them. So you end up resorting to giving them the ultra-versatile gift of cash, even if it feels a bit boring and impersonal for the occasion. 
Whatever the case may be, put some thought into it and try using one of these creative money gift ideas to bring some fun and life into your money gifting. With just a little time and effort, you can make it a fun and unique gift they'll remember for years to come.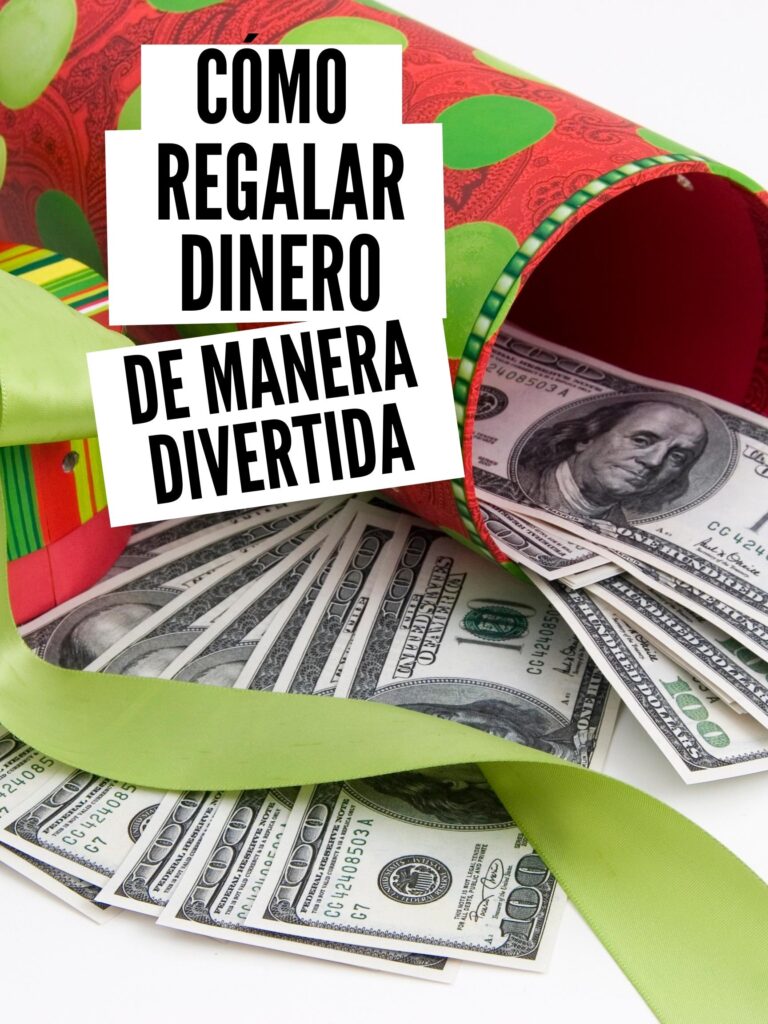 More Gift Ideas from One Crazy House