Every mom is a photographer, right? We all want to capture those moments of our kids, of our families and keep them for life! Today's post is sponsored by KEH Camera – the world's largest preowned camera store.
We don't want a professional photographer what we really want is to capture the interaction and love that we have for each other, the fun in the moment.
We can be our own professional photographers! Really!
Who knows our family, what makes them laugh or smile better than we do? We are the moms! Can we really take good  great, photos of our kids? of ourselves? Yes!
We don't need to break the bank to get the right equipment, to learn the techniques and begin capturing our family's moments.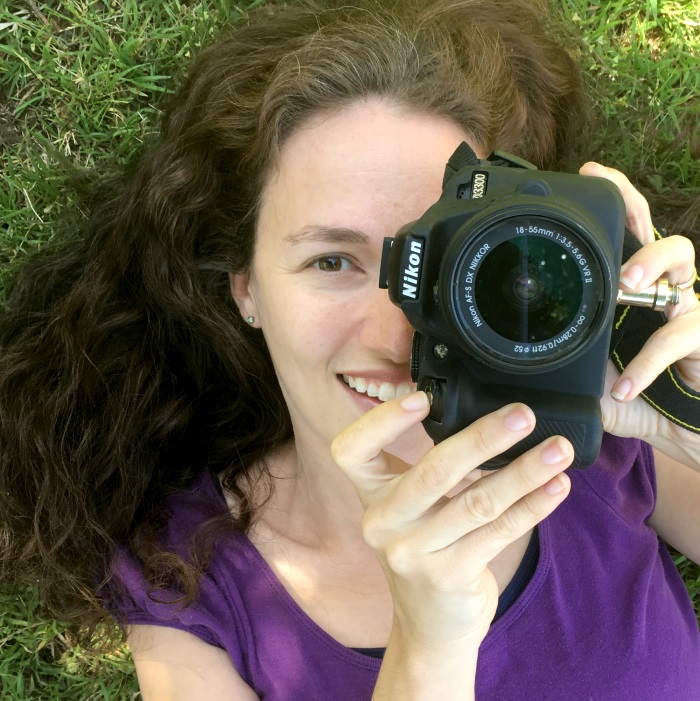 KEH Camera is a one-stop destination for people who are searching for a new-to-them camera. Every camera they sell comes with a 10 point inspection, to ensure they are in top share. They sell used cameras up to 40% below retail prices. AND using the code ONECR10 you can get an additional 10% off (terms included below)!
Why buy used? First, we are moms, our cameras are going to get smooshed cheerios on them. We want the top of the line camera, but not the worry that comes with the high price tag!
Start saving money taking your own photos.
Camera Tips and Tricks
This has totally happened to me!! I am making a video for the blog, and I can't "pan" the video as my hands are not stable enough, and the tripod can't go low enough!! This camera book trick is just what I needed. Put some cornstarch on your surface (to help the book glide), place your camera on the book, and turn your recording on. Now to "pan" just swivel the book as needed!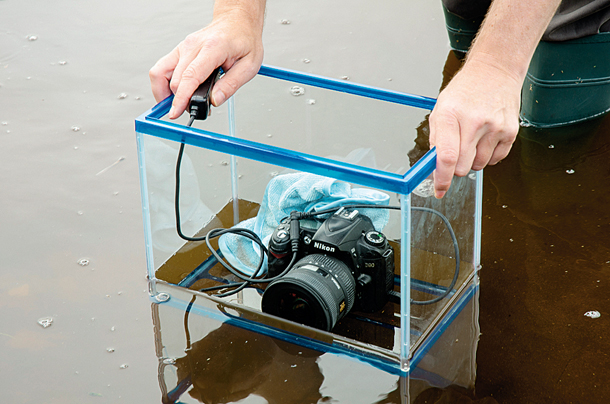 Is this not genius?? You can take photos under the water, without endangering your camera or needing expensive gear! Just grab an aquarium!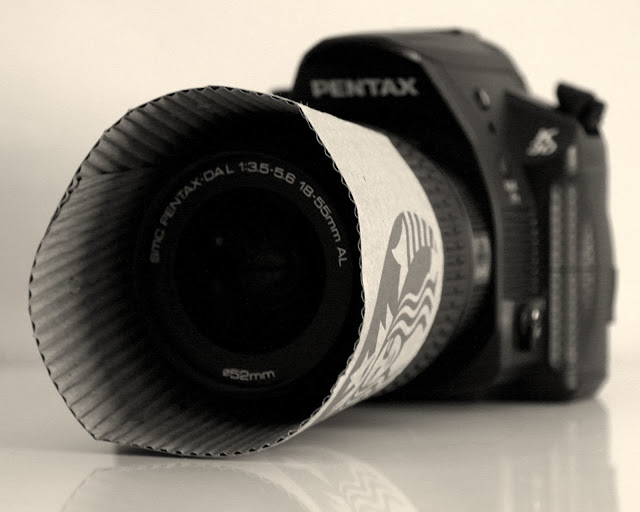 We have all had a busy day at the park where the glare really made the photos less crisp. Make a hood for your lens! You can even use a disposable cup cozy!!
Use natural light whenever possible. Shade outdoors provides the best and most even light – meaning your colors will be brighter and the details in your photos more crisp. If you are in a climate where taking photos outdoors is difficult, consider getting an off-body flash from KEH Camera. Point the flash at the ceiling (assuming it is white) for the easiest fill-light.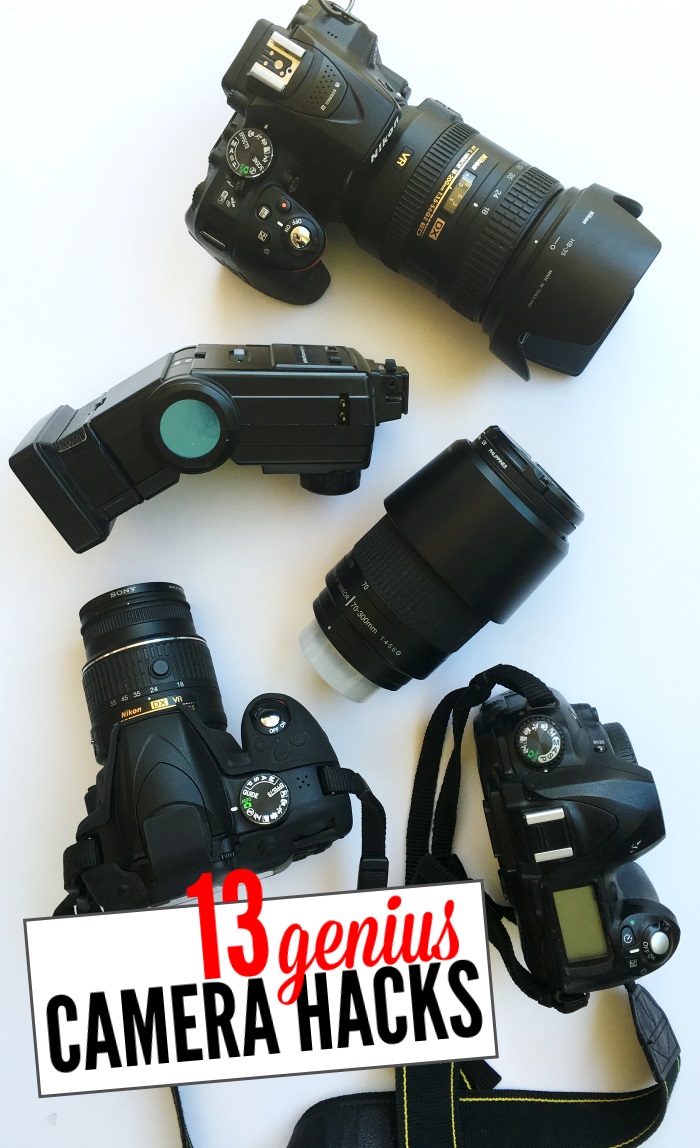 I am not the only euipment hog? Right? Are you one of those folks who loves to try and test lots of different cameras and the extra gizmos??  KEH Camera offers 100% price matching, a 180-day warranty and a 14-day hassle-free returns so you know you can enjoying trying out equipment, knowing that you can easily trade it in, trade up or simply make money selling your old camera equipment.
Don't laugh but I have totally used this ziplock bag hack when I had a rainy day kid-event that I desperately wanted to photograph! I used the same method only didn't tape the bag in place, but instead used a hood to hold my bag in place. I could take photos even in the middle of a drizzly day!!
Want to take a closeup of something, a really zoomed in close-up, but you don't have a macro lens? You can use the lens that came with your camera. Just follow this TP Tube Zoom Trick.
At KEH Camera you can get a lot of nifty devices, like remote devices to control flashes, and additional equipment. Many of those "add-ons" attach in a little silver plate at the top of your camera. If you aren't using that plate, transform it into a focal point for your kids. Push a Pez Candy dispenser into the slot and ask your kids to find the character as you take the shot! Genius photo tip if you have kids.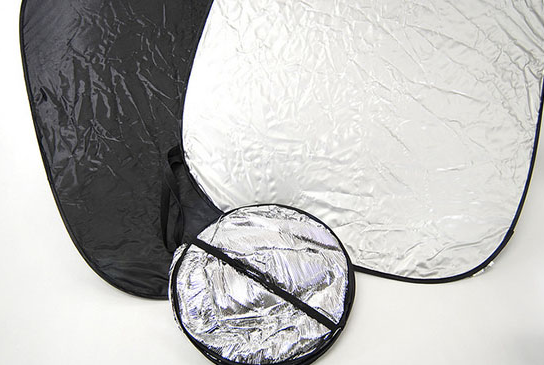 So you don't have a flash, and are outside… what should you do?? Reflect the sunlight! You can use a piece of paper or cardstock, but my favorite thing to do is grab my car reflectors!! They are perfect! You can use them to provide shade or to reflect light! Whatever's needed!
Who would have thought!! Really! Vaseline on your lens (use less than is on the photo, a little goes a long way) can give your photos a vintage look! We would suggest using a lens cover (or filter – KEH Camera has them – they are great for protecting our expensive lens from my children's fingers!)  instead of your actual lens.
Banish wrinkles (or at least make them less noticeable) with a DIY Ring Flash!  You can buy one at KEH Camera, but if cash is tight, you can also create one from a plastic bowl.
A 3×5 card can totally revolutionize your images! Do you ever need to use the on-camera flash, but you don't want the harsh glare or white-out that comes with it? Use a 3×5 card (or a business card) to bouce the light and diffuse it for a more natural look!
Don't have a card? Try bubble wrap! Or even a white grocery bag (with some modifications). Anything that diffuses the light is a win.
KEH Camera is the World's Largest Preowned Camera Store – The Smarter Way to Buy and Sell
This is a sponsored conversation written by me on behalf of KEH Camera. The opinions and text are all mine. ONECR10 Code: Offer valid on used KEH products currently available in inventory during the promotional timeframe. Offer cannot be applied to previous purchases. Discount applies to product cost only and is not applicable to taxes, repairs, or quote costs. No adjustments on previous purchases allowed. Not valid for cash or cash equivalent. Eligible customers must use code and purchase eligible used camera gear to receive 10% off. Excludes all new items. Offer can be used once per customer during term of the promotion. Eligible customers must spend $49 or more in order to receive free shipping within the 48 contiguous United States. Offer is non-transferable and subject to change without notice.