Whip up a few of these non-alcoholic mocktail recipes for your next brunch, lunch, or dinner party to serve up to your guests. These recipes are refreshing and hydrating, and the flavors are paired perfectly.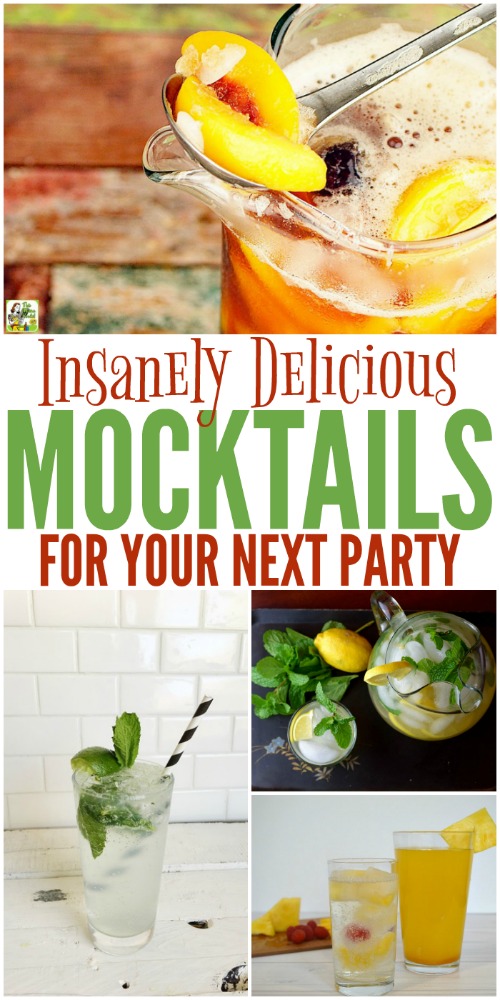 These mocktail recipes are not only fun but they offer a beautiful presentation and can really dress up any party you host. All of these drinks are family-friendly and any age range will enjoy sipping on these delightful drinks. Enjoy the wide variety of drinks listed below and find the perfect drink to serve up at your next event. If you are looking for a hostess gift for a party, consider this Cotton Candy Mocktail Bucket.
Easy And Simple Mocktail Recipes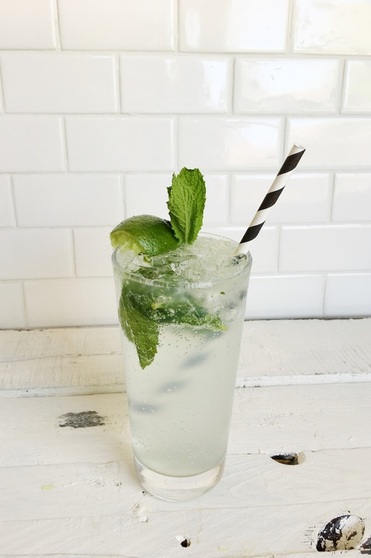 A mix of lime and fresh mint is what you will find in this Virgin Mojito Mocktail. A sweet and tart drink that is simple to create.
The perfect blend of pineapple and coconut is used to make the famous Virgin Pina Colada. This is a tried and true recipe that is always a huge hit any time of year.
Virgin Pink Grapefruit Mojito is one stunning drink. The presentation is outstanding and has a tangy, citrus flavor.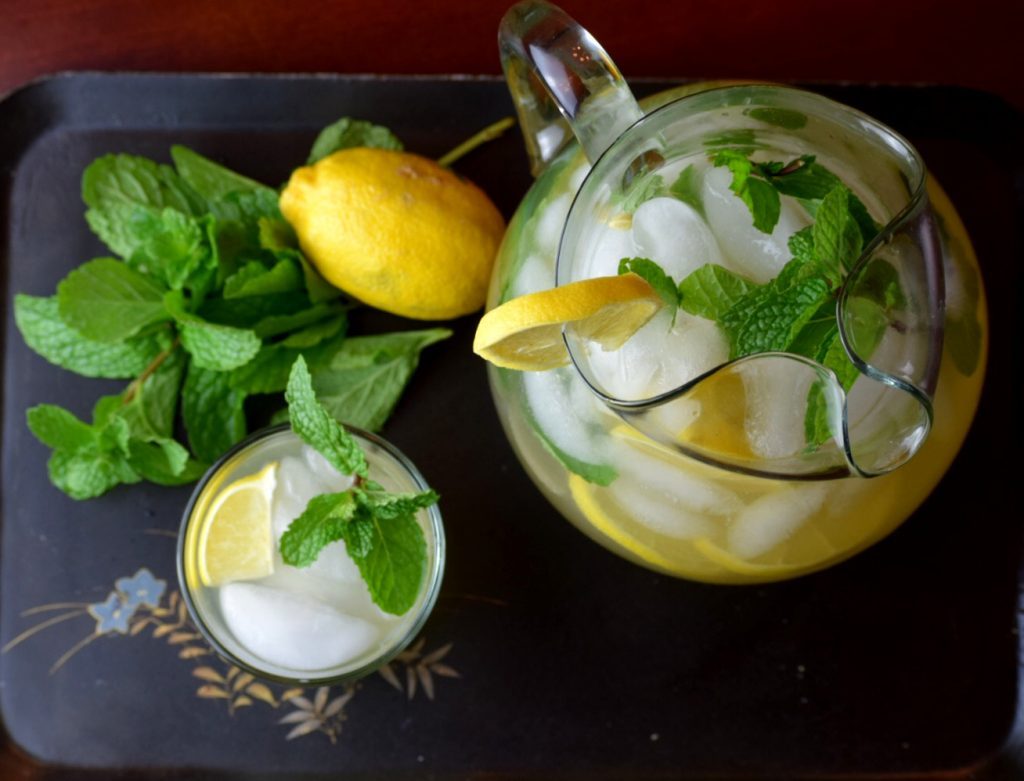 This Sparkling Lemon Ginger Punch is a winner for sure. You can easily change this to a cocktail for adults if you choose to, but the mocktail version is perfection.
If you love caramel apples you will love this Candy Apple Mocktail. This drink is always a huge hit with kids! I mean, who doesn't want caramel drizzled in a drink?
A Roy Roger Mocktail is a two-ingredient mocktail! If you are a fan of cherry and Coke than this bubbly drink will be a perfect drink to serve.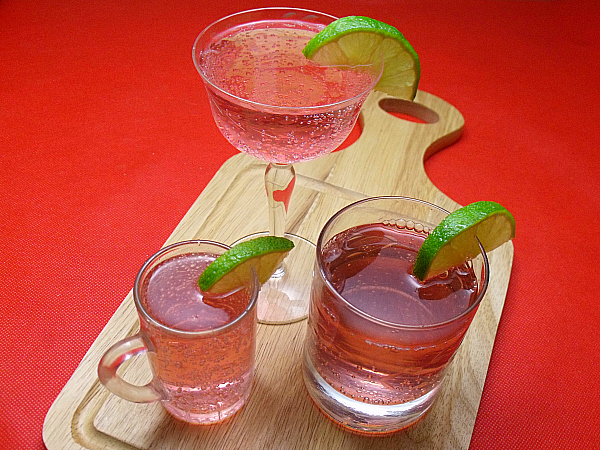 With the holidays upon us, this Easy Pomegranate Lime Mocktail might be a perfect drink. It offers a sweet and tangy flavor that really quenches your thirst.
A light and sweet, yet low carb drink, Sparkling Raspberry Limeade Mocktail. The frothy topping makes this drink fun to sip on.
Creme de Menthe Mocktail makes you feel like you are drinking the inside of a York Peppermint Patty. You get that rich peppermint flavor that really soothes you from the inside.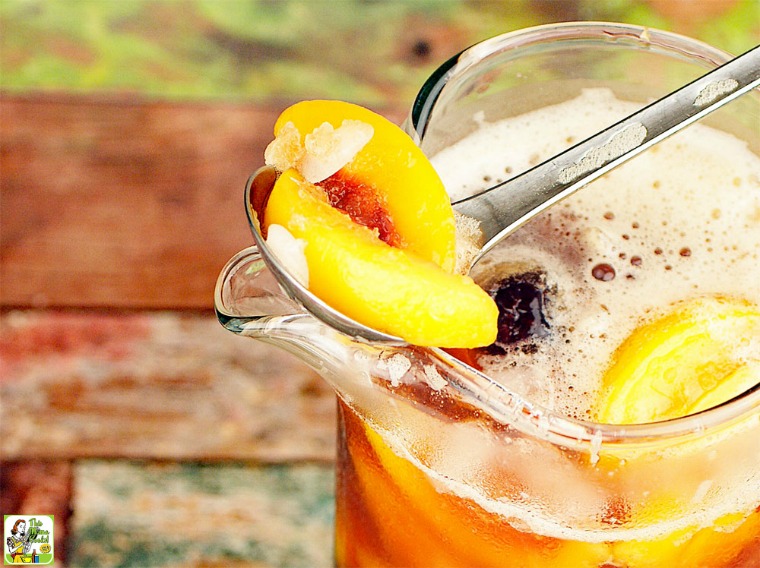 Serve up this Iced Tea Sangria to your guests. I love to mix it up from simple tea to fruit-infused iced teas like this recipe. This is especially great to drink on a warm summer day.
I love the remake of these Virgin Banana Daiquiris, perfect for a hot summer day. Three simple ingredients and you have this delightful drink ready to pour and serve.
Looking for a frozen drink? Try these Virgin Watermelon Margaritas. Made with fresh watermelon for a light and hydrating drink that will have your guests begging for the recipe.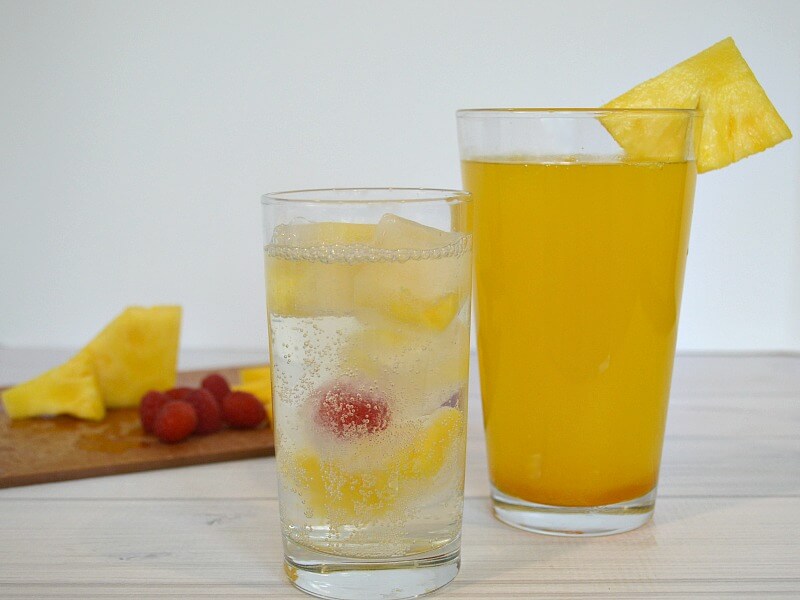 This Mocktail Hawaiian Sangria will make you feel like you are sitting on a beach sipping a drink out of a fresh coconut.
Orange sherbert, orange juice, and sparkling water will create this Mocktail Momosas. Momosas are the mocktail version of a classic Mimosa.
A Sparkling Cranberry Sangria is the perfect holiday inspired drink to serve up at your family events this season. This drink has the infused flavors of apples, cranberries, peaches and other fruits.
Which of these mocktail recipes would you like to try?