Does anyone else have limited cupboard or counter space? I only have so much room for spices in my kitchen, and most of the Lazy Susan spice racks out there are just more than I need. So I figured out a Lazy Susan hack that is too easy not to share. No actual building, gluing, constructing or critical thinking involved at all. (That's the best kind of DIY project, in my humble opinion!)
So what will you need? Two identical round pans and marbles. Make sure all of your marbles are the same size too–that is KEY. We have around forty marbles in the photos below but the amount you'll need depends mostly on the size of your pans. Need marbles? Grab some here (affiliate link).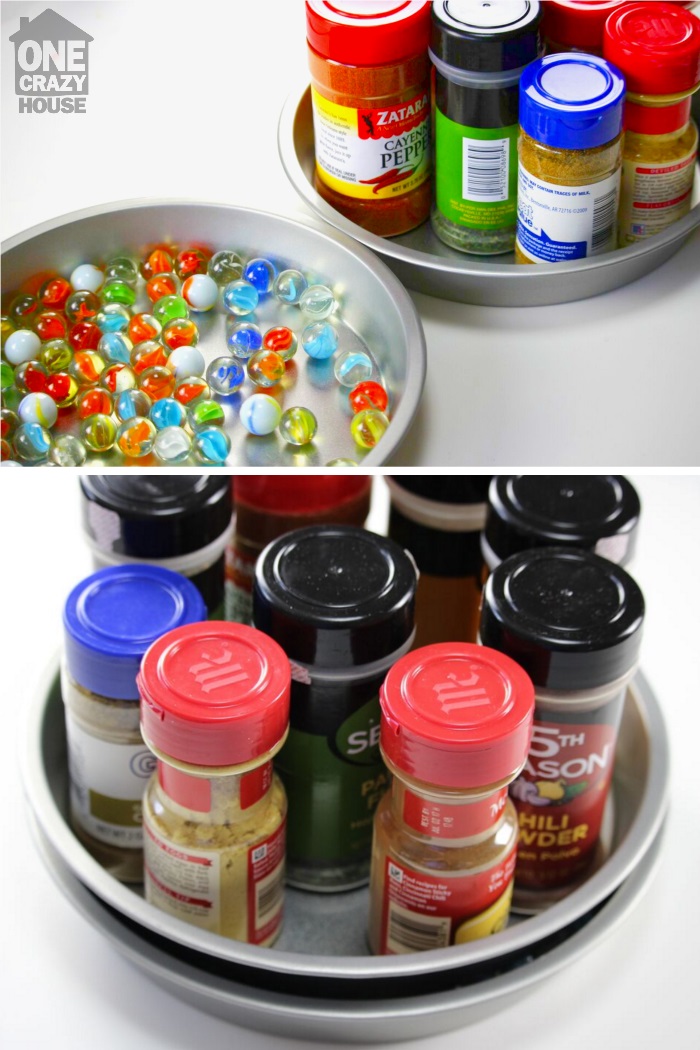 Video: Easy Lazy Susan Hack
Check out this short video I made to show you how to create this quick and easy Lazy Susan!
Place your marbles into one pan and stack the other on top. Test it out and see how it turns. If it doesn't turn well, you'll need more marbles. If it does turn well, then you have yourself a brand new Lazy Susan. Fill it up and put it to work!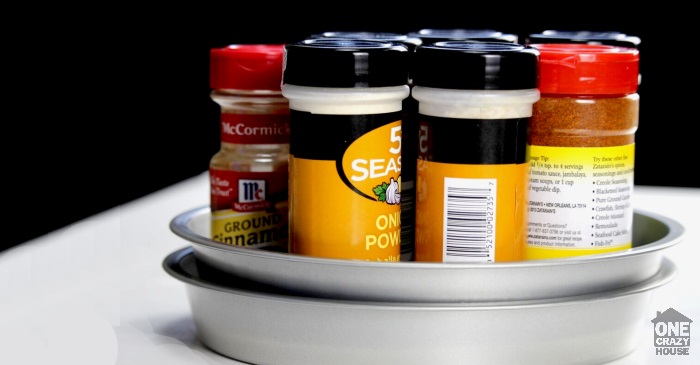 This Lazy Susan hack need not be restricted to the kitchen either! It works well in the bathroom as well. Stock it with perfume, a cup full of cotton swabs, deodorant–all of those bathroom that clutter up the sink too quickly.
Or put your Lazy Susan to work in the fridge!
I bet the kids could also come up with some fun uses, too! Maybe a revolving Lego or dollhouse platform? You could also use it to store bows or jewelry with the right setup. Or stock it with art supplies during craft time, making supplies easily accessible AND contained for the kiddos.
Let your imagination run wild, and then come back here and let us know how you used your DIY Lazy Susan!