I love to wear my husband's over-sized hoodies. But being the main cook, cleaner and child wrangler of the house that too often means oil and grease stains appearing on the front of his shirts.
Thank goodness my sister let me in on the secret to getting out all of those oily set-in stains: a product called Lestoil. You can order it off of Amazon, and maybe even get it the same day!!
I was skeptical of this "magical" stain remover. So I waited for the perfect stain to appear.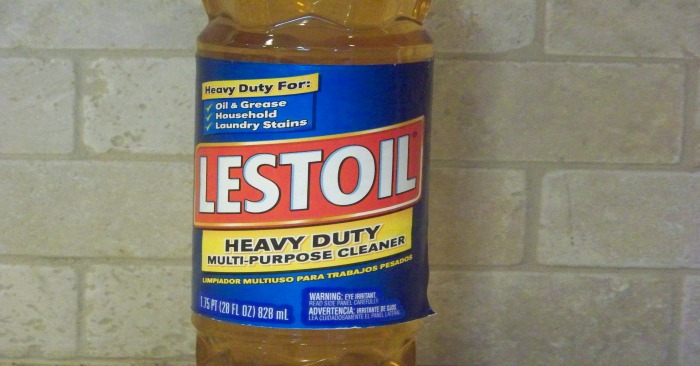 Lestoil Review
Enter a shirt covered in BBQ sauce after an unfortunate event while eating a pulled pork sandwich.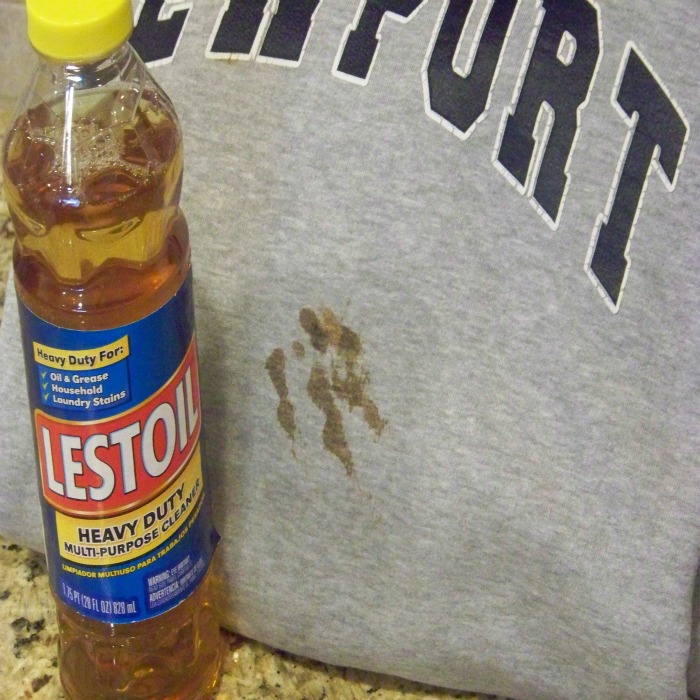 How to Get Rid of Dried On Stains
Per the directions on the bottle, I put a small amount of Lestoil directly on the stain and let it sit for 10 minutes. Just a heads up that the scent of this product is unique. It doesn't stink, but definitely not the fruity laundry smell you are used to with other products.
Into the washer went the shirt with an entire load of other dirty clothes. To save money, I typically wash all of our clothes in cold water. The Lestoil label recommended a hot wash, so I split the difference and went with a warm wash.
Forty-five minutes later when I pulled the sweatshirt out of the machine there was no trace of a stain. But I was still skeptical until I saw the shirt dried.
And I wasn't disappointed! Out of the dryer and no stain. Shirt like new. Lestoil saved the day! And possibly my marriage since now I know how to get all of those stains out of my husband's comfy hoodies so I, umm…so he, can start wearing them again!
Just a quick note: For laundry use Lestoil works best on oil and food grease stains, perspiration and ink stains. In my house that includes, but is not limited to, BBQ sauce, olive oil, ketchup, pesto sauce, coconut oil, bacon drippings, hamburger grease, and the occasional exploded pen.