The beauty industry has significantly grown with new brands of makeup being released every now and then. Almost every lady owns a whole collection or a part of makeup in her home's dresser or closet. There is so much fun makeup out nowadays!
You could try out whatever look you want whether going out for dinner or on Halloween nights. Be it simple or sophisticated, creativity is not limited when it comes to how you want to look. I love nude makeup whenever I do a face beat but I'm also open to colorful and daring looks. And to go along with all the makeup there are so many fun accessories that are an advantage to having on top of your makeup. One of the best makeup tips we have is to try out these must-have makeup accessories to add to your collection!
Makeup Accessories Everyone Needs
1.Mascara Applicator Guide
I almost always flinch and get mascara all over myself when I am putting makeup on (I am going to blame my kids!) It gets so messy and time-consuming that at times I almost give. With the mascara applicator guide, my problems and yours too can be fixed. This handy little tool is perfect for keeping yourself clean when you are putting your mascara on! You can use it for your upper and lower lashes. It gets so easy you wonder how you've never known such a hack exists.
2. Air Drying Makeup Brush Holder
Cleaning your brushes is a must. It is a hygiene measure plus all the layers of the products used to make the brushes dirty and in need of cleaning. Cleaning is easy but once you clean them there is no good way to dry them! Until now! This air-drying tower is perfect for letting your brushes drip dry! It is just a perfect way of letting them fully dry without worrying coz you don't have to keep on checking them unlike when you dry them outside on a flat surface or towel.
3. Brush Cleaning Tool
Sometimes it gets hard and stressful to get all the piled dirt off your brushes. I won't even mention the time that is needed! But no worries since it can get a whole lot easier by use of this fun little brush cleaning tool to really get your brushes clean. You can hold it in your hand or set it on the bottom of the sink and swirl the brushes over the different textures to make sure that it is as clean as possible! Don't spread bacteria on your face, that is sure to cause breakouts or worse!
4. Brush Cleanser
The first must-have accessory for cleaning is a brush cleanser! I tried one of those home cleaning solutions once and it had olive oil in it… yup, I had to throw every brush away that I tried it on! Let the experts help you out in this area!! With this brush cleaner, all your brushes remain functional and in the best shape. You don't have to worry about the chemical constituents of it as they are just right for your beautiful brushes.
5. Beauty Tool Secret Brush
Did you know that "brushing" on your foundation and other wet products is all the rage? Now you do! This handy little brush is shaped like a toothbrush and it is easy to use to apply all the liquid products you put on your face! Switch out the faceplate to get the brush for your powders. You can thank me later for introducing you to this baby. It is an easy one to use because of the convenient handle on it.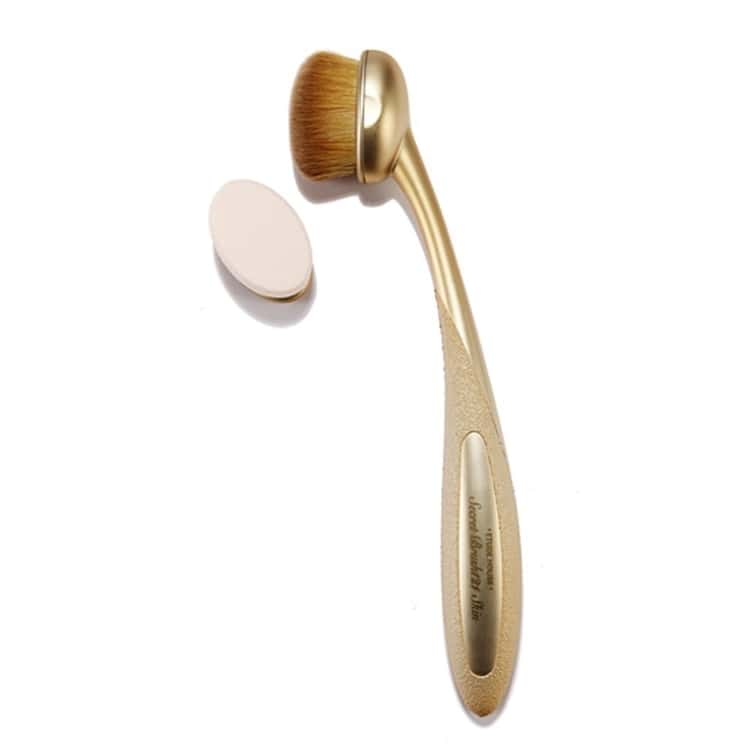 6. LED Compact  Mirror
Sitting in the dark car before dinner trying to put makeup on?? Get good lighting every time with this compact mirror! You need good lighting to see how the makeup is going on am I right? You don't want to be that person with a dark line from not blending and you HAVE to be able to see to prevent that! The LED is just perfect for your night events which you always find yourself late and having no time to put on makeup in your office or home. So handy among the most makeup tips I know!
7. Blending Set
Like I said above, good blending is a must! These handy little blender sponges are perfect for getting that flawless look every time! You can't afford to look bad and have expensive makeup. This blends your foundation and powders leaving you looking chic. The makeup gets well laid out that it becomes part of your skin for the time you have it on. The set is so soft and brings with them the massage feeling once they are used on your face. They come in as many shapes and colors as you'd love. So the choice is there for you to explore.
8.Beauty Station Makeup Organizer
Let me tell you why this is the perfect makeup organizer. Have you ever tried to watch a makeup or hair tutorial with your phone flat on the counter! It sucks, right? I love that this organizer has a spot for your phone or tablet to sit so you can jam to your music or watch that tutorial while you have everything you need right there! Plus you have all the perfect spots to put your different types of makeup. The brushes even get their own corner! Wow!
9. Eyelash Curler Makeup Accessory
I am still trying to achieve that beautiful lash that my three-year-old son has. So I will do whatever it takes! This lash curler gets me one step closer to those beautiful lashes! I am always looking stunning whenever I use this item you could think I take so much time on my lashes. This is the trick I have been using and I am almost getting to being confused for my three-year-old babe. You can easily and cheaply acquire the curler and start your easy makeup routine sessions with it.
10. Two-Sided Swivel Vanity Mirror
This mirror has one side that is 8x magnification, just what you need for grooming your eyebrows or (*cough) lady mustache! It helps one on focusing on details that are usually so hard to hack with the normal mirror. You can even fix your additional lashes with this mirror. I have for long wanted to try out the metallic eyelashes and now with this mirror, nothing is stopping me from just doing that.
Plus this mirror has two sides for two people to use simultaneously. I like dolling myself with someone so that we can help each other with tips and creative looks. This is one of the coolest makeup tips I have come across.
11. Kabuki Brush
Of all the makeup brushes I possess, my Kabuki brush is my absolute favorite! You get lots of coverage and it is great for blending! Plus it is small so it is easy to put in your purse for touchups! Plus I love the relaxing feeling I get from it when doing my foundation, blush, bronzer, or/and powder. For your makeup accessories, this one of the must-have brushes. You save so much time with it because of the time you save covering a large surface of your face with it.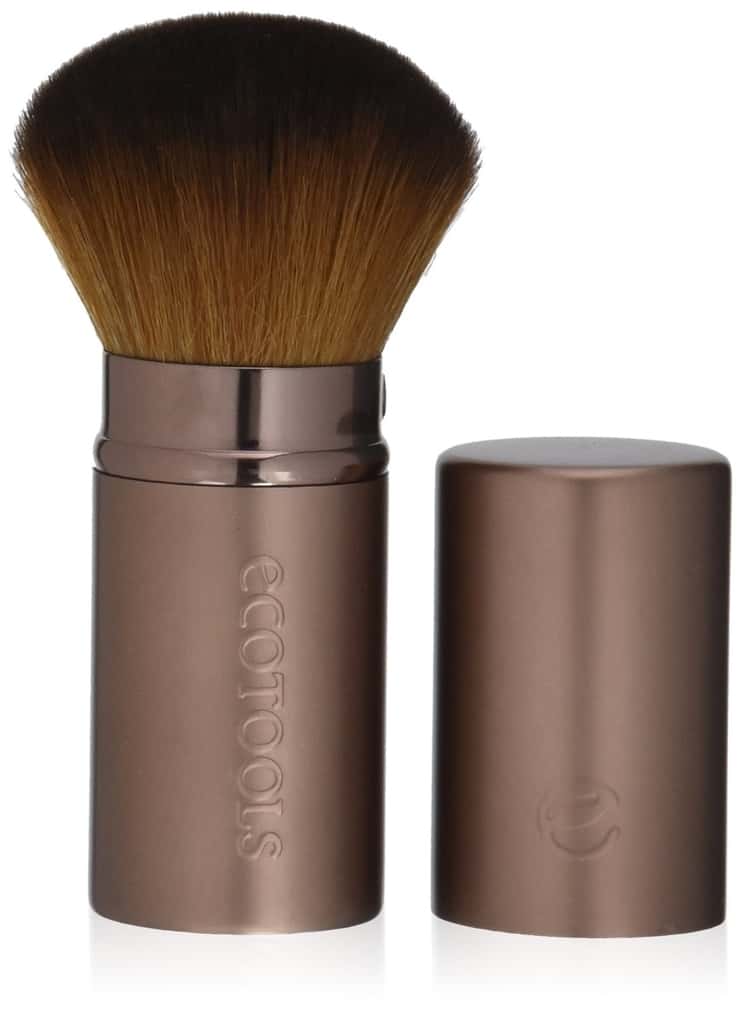 12. Washable Cosmetics Bag/Pouch
When you are on the go take your makeup in this stylish makeup bag! It is such a sweet floral print and it is washable which is a must for when something spills or breaks inside. Breaking of eye pencil tips and the powders is a definite thing to happen whoever careful we get. The bag helps us move with ease with our makeup especially when traveling or going for sweaty activities or swimming. So convenient.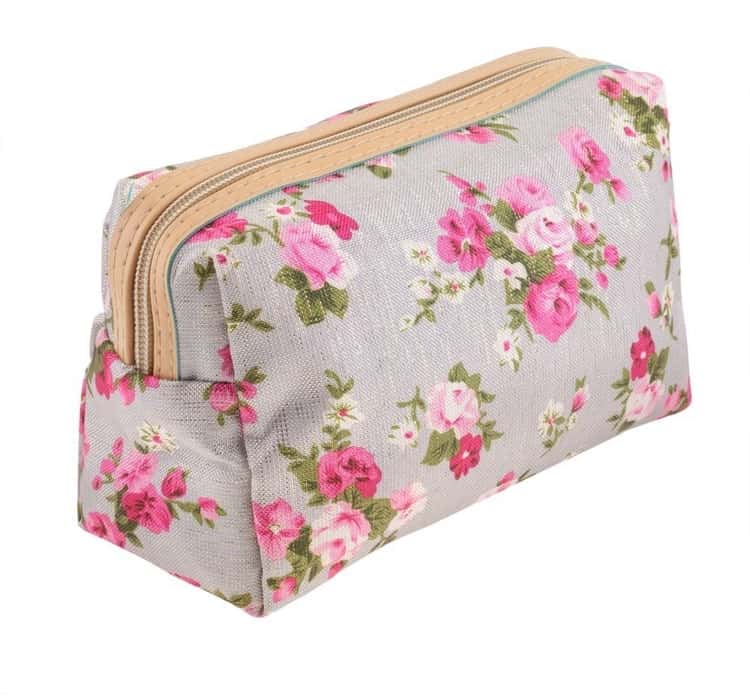 13. Makeup Brushes Kit
A good brush kit is essential for your makeup set. For good results, you need to invest in your makeup accessories something that is worth the while. This kit has every brush you could think of and is a great investment! With every makeup need, you got these brushes are such a lifesaver. To highlight your brows the slimmer brushes are it for you. To blend your powder or foundation the bigger brushes are it for you. Just mention it and these brushes will perform the trick that you want.
Coz makeup boosts our confidence and makes us feel good about ourselves, and we are lovers of it, then having these makeup accessories is just as necessary. You could try out any of the mentioned makeup tips and tell us through the comments section how great you found them! Coz we assure you they are super great!
I do put on a little makeup every day because it helps me feel put together. Mascara is essential. – Emma Stone
Have you liked the makeup tips we've laid out for you? Here are more makeup hacks just for you: