Convert a muffin tin and a basket from the dollar store into a cup carrier. These are perfect for road trips when you are trying to portion out meals. And also for late night snacking!
Here are some fun tips for snacking kids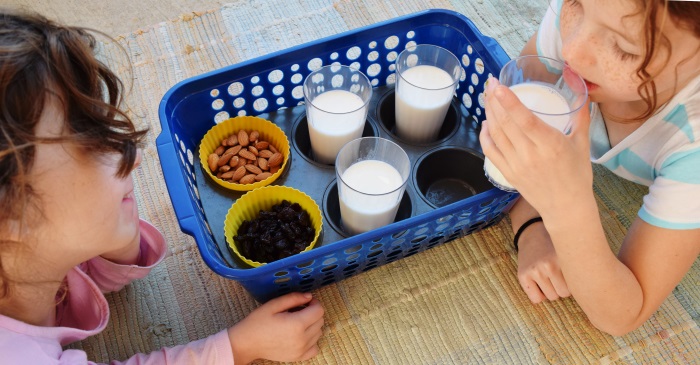 Consider giving your kids these snacks at bedtime during a sleep over.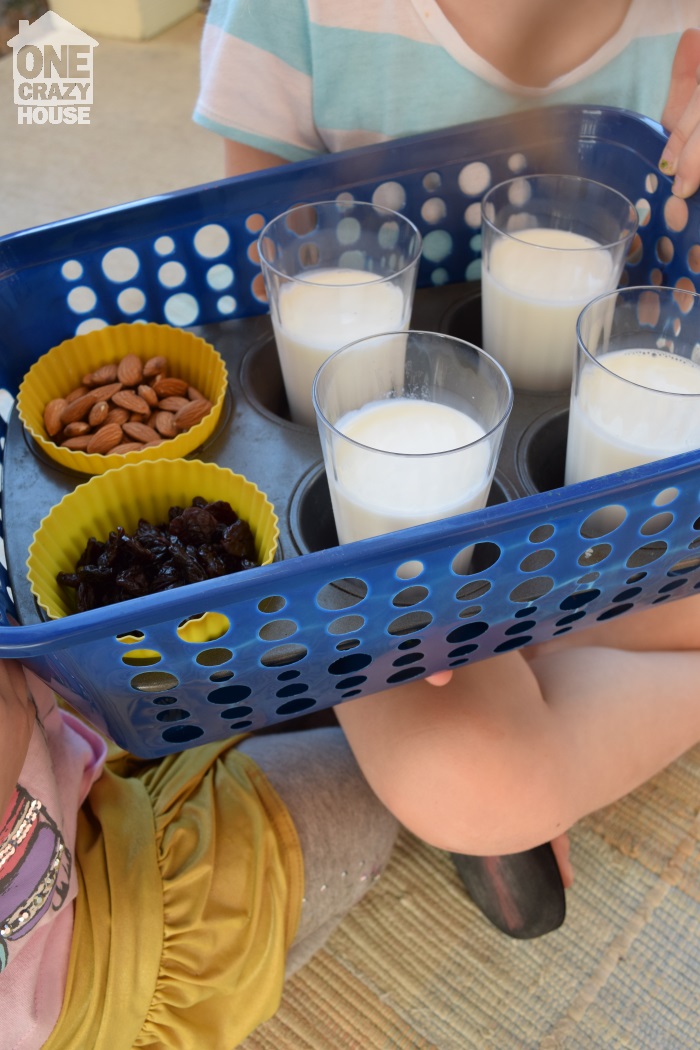 Warm Milk.
There is something about warm milk that helps kids calm down. The proteins in the milk will also help your kids sleep better.
Dried Tart Cherries.
Cherries are one of the foods that naturally is high in melanin. It will help support your kids sleep cycle so they can stay asleep longer.
Almonds.
At slumber parties kids often snack and their teeth suffer. Almonds are an anti-acid, so they help combat any sugars remaining on your teeth. This is NOT a substitution for teeth brushing, but will help when your kids are distracted and not caring for their teeth as well as they should (i.e. during a slumber party!).