Most (if not all) of us have had medications prescribed to us and I'm pretty sure everyone who has emptied their medicine bottles immediately sends the bottles to the trash. These are some great pill bottle hacks some clever folks have come up with.
After reading these great hacks you may want to stop and think about how useful those little plastic tubes can be? I hadn't thought much about it, but when I came across these uses for empty pill bottles I about lost my mind in amazement. From cleaning and home organization to crafting, there are about one hundred uses for those pill bottles you will want to give these pill bottle hacks a try.  See for yourself!

Pill Bottle Hacks You've Probably Never Thought Of
1. Coin Storage Pill Bottle Hack
We can't be the only ones who dig through every drawer, couch cushion or coin purse on laundry day or last minute on a road trip, right? You can use old pill bottles to store your loose change in a safe and convenient spot. Toss a container of quarters in your car, your purse or even your child's backpack. If you're feeling really clever you can synch a hair-tie around the neck of the bottle and loop your new pill bottle coin container around the handle of your liquid laundry soap. This way they never get lost on laundry day.
Never again get stuck looking around in the cold and dark for twigs and paper to start that camp fire. These easy pill bottle fire starters will be great when you are in a hurry to get that campfire crackling quickly on your next family campout! This is a great camping prep project for the kids to join in on.
All you need is:
Old Prescription Pill Bottle
Petroleum Jelly
Cotton Swabs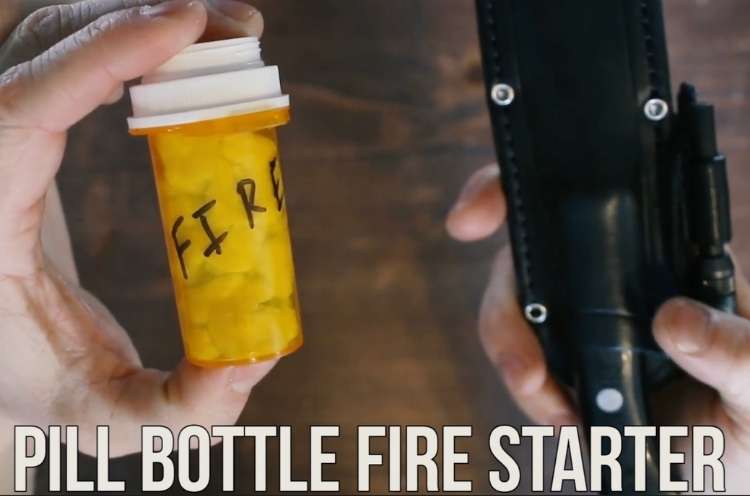 via Ready Man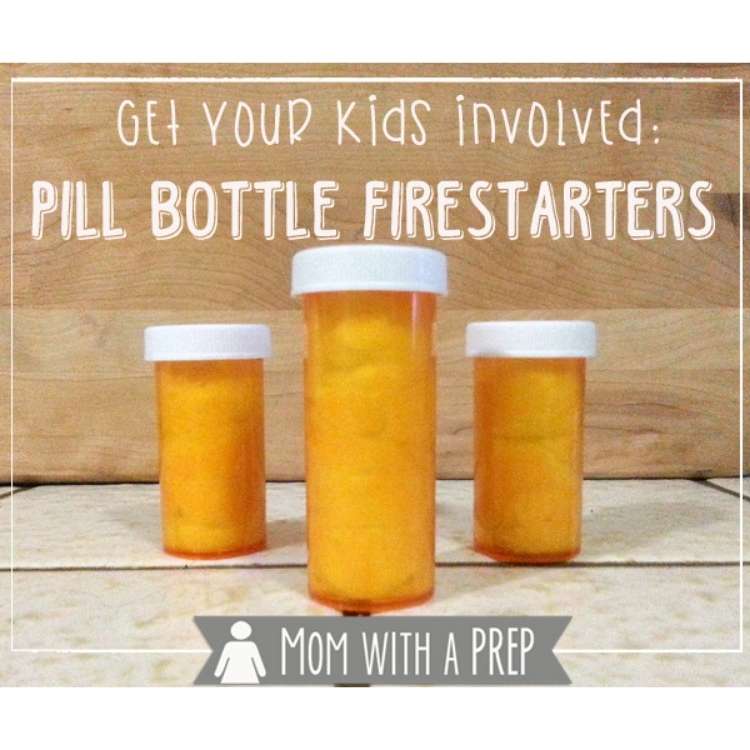 via Mom with a Prep
3. Less Mess Laundry Soap Measure
Reuse a pill bottle to measure out detergent for front loading HE washing machines. This trick is especially helpful if your kids are learning to do their own laundry. It helps keep hands clean and your laundry room mess free! Fill several bottles at a time to the measurement you want. Store them in the laundry cabinet and they are ready for a quick grab and go when you need to jump on a load of laundry fast. No hassle lugging out the liquid detergent or waiting to fill the soap.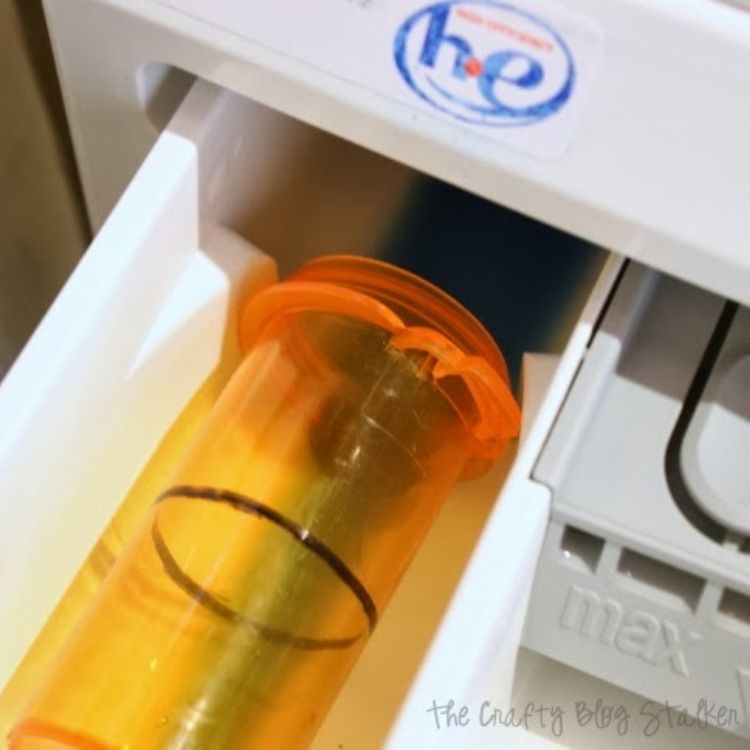 via The Crafty Blog Stalker
4. Small Accessory Storage
Who else hates the clutter and chaos of their travel bags? Or even worse, that junk drawer that just seems to keep getting worse each time you open it. With this nifty little hack you can store all your small necessities into contained compartments.
Toothpicks
Cotton Swabs
Hair Ties/ Hair Clips
Make-up Applicators
Tweezers
Bobbie Pins
Buttons
Paper Clips
Rubber Bands
Design fun lids or label for each and stick them right into your travel bag or drawer. This way you can simply look in and grab exactly what you need. No more pulling out everything and scattering it out everywhere to find what you need.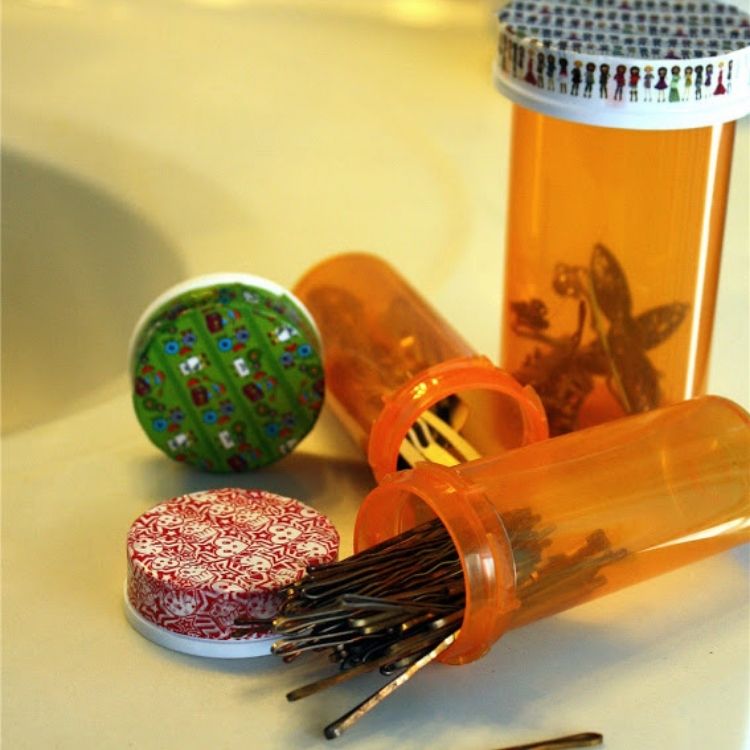 via Condo Blues
5. Custom Survival Kit Pill Bottle Hack
You never know what you will need out on the trail or last minute camping. Here is a great survival kit guide for building your own pill bottle survival kit to have on hand in case of emergency. This nifty idea's small compact size makes it great to pack anywhere.
This could seriously come in handy!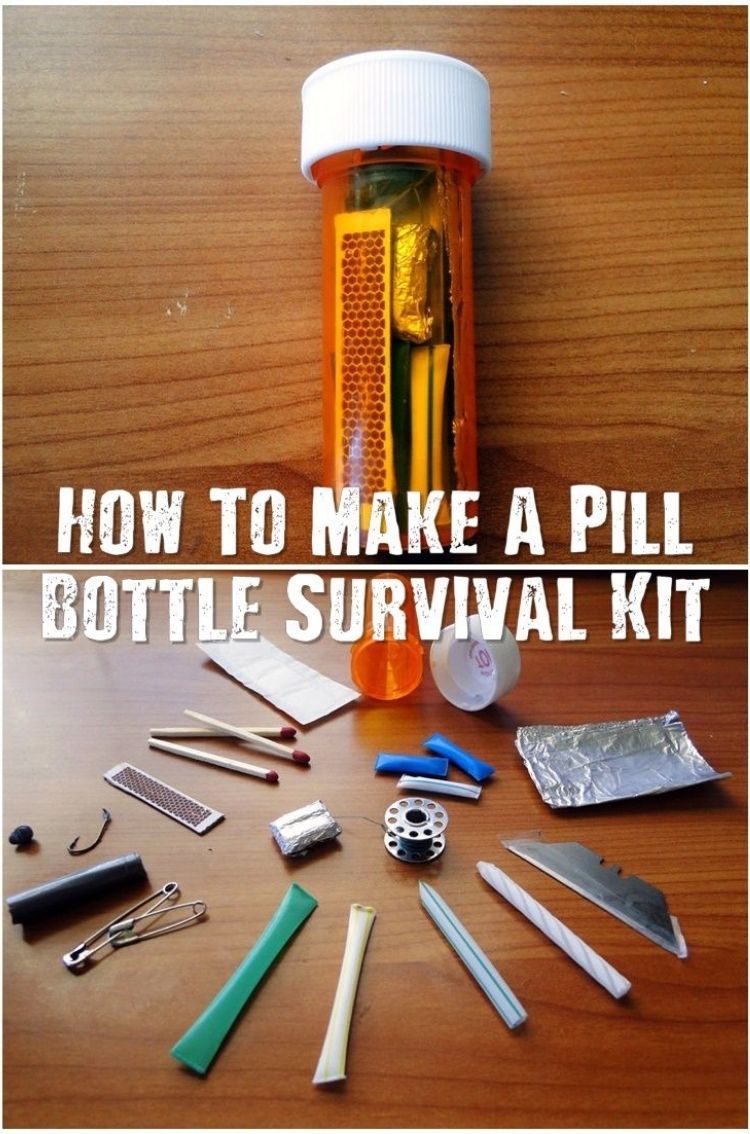 via SHTFPreparedness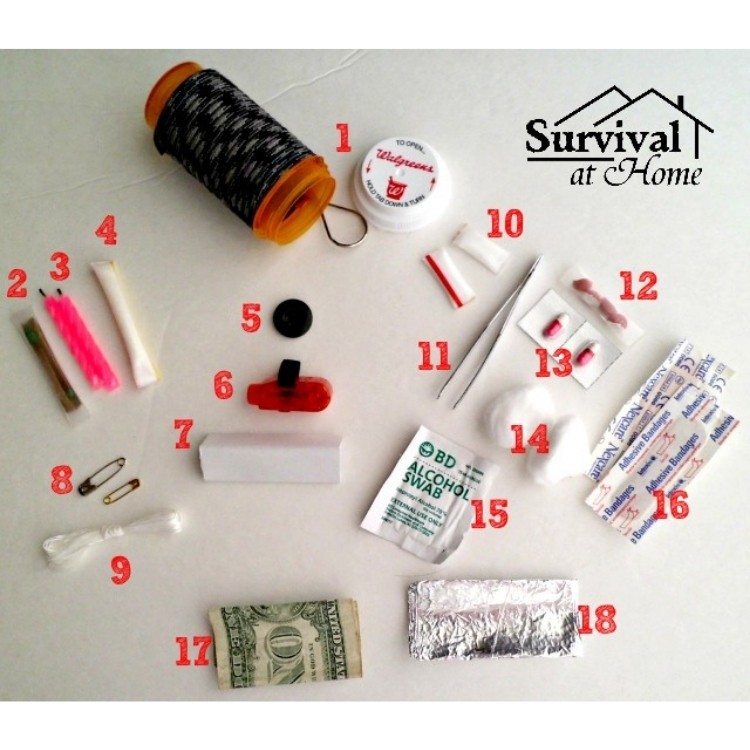 via Survival at Home
6. Crafty Custom Toothbrush Holders
Paint, glue, or glitter your old pill bottles to make toothbrush holders for everyone in the family. Love this idea! If you want a craftier way to store toothbrushes, check out this dinosaur toothbrush holder. Your kids will love being able to customize their own unique holder.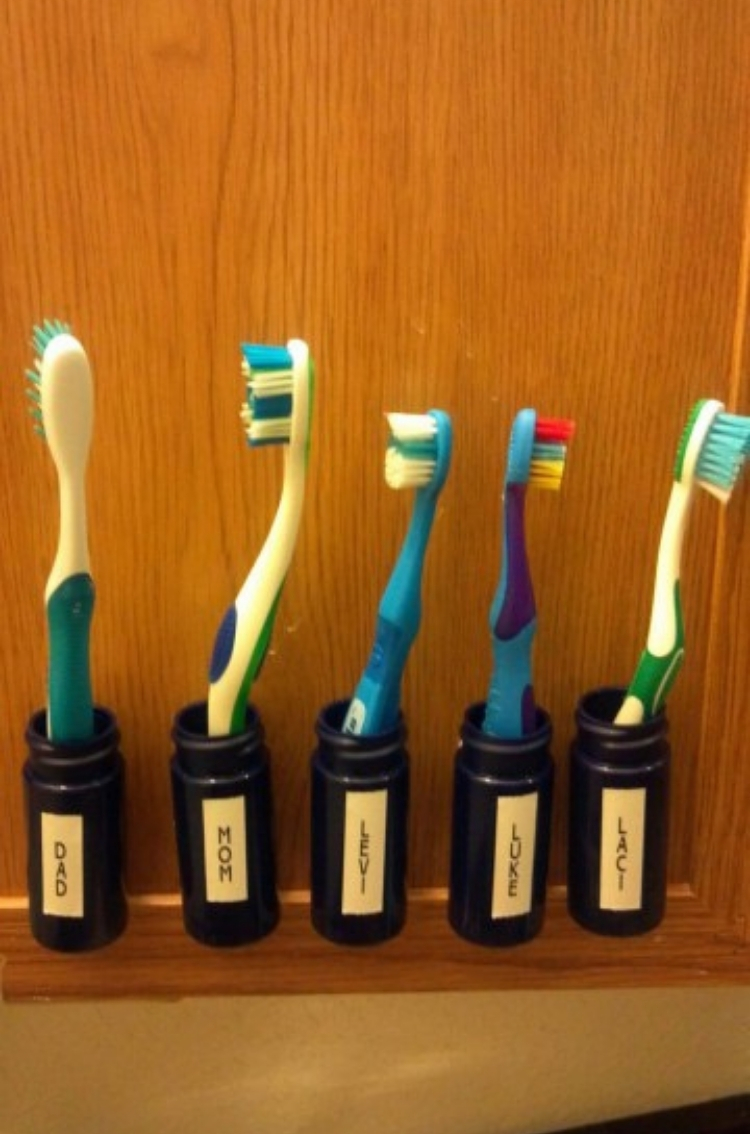 via Domesblissity
7. Pill Bottle Hide-A-Key Hack
Lock yourself out of the house often? Put a spare key inside a pill bottle, glue a rock to the top, and hide or bury it in your yard. I know I've locked myself out a couple times before. This hack will keep your key safe and dry for whenever you need to use it.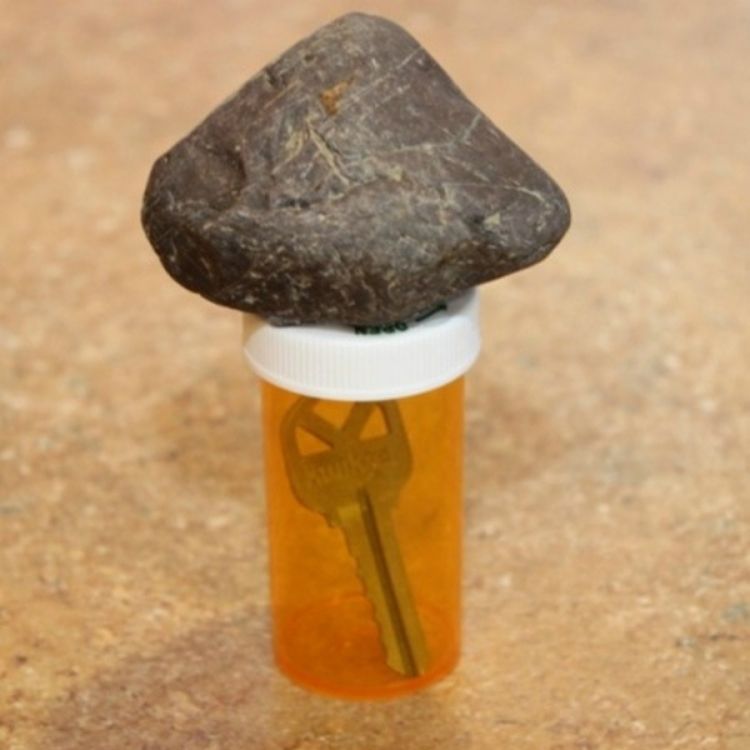 via Hacks of Life
8. Fun Ear Bud Storage Idea
Keep your earbuds in one to ensure they don't get tangled in your purse or backpack. Even better, if you have multiple kids you can label each one with your kid's names so everyone has their own.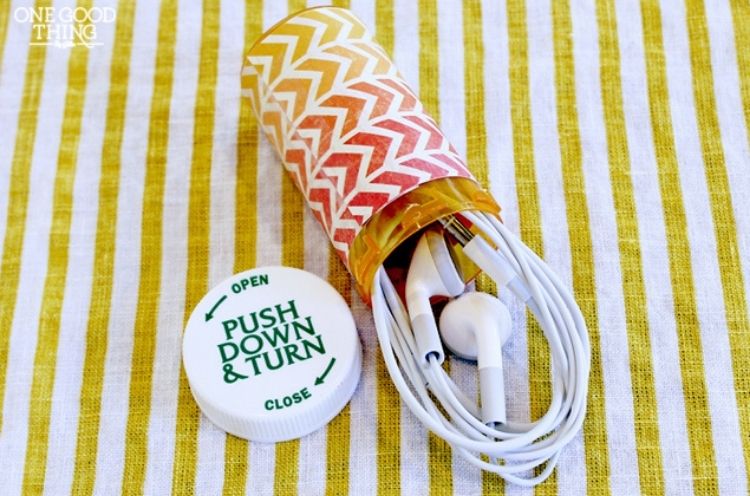 via One Good Thing by Jillee
9. Crafty Pin Cushion Pill Bottle Hack
A travel pincushion would make a lovely little gift for someone who loves to sew. Or, if you sew, this would be great for on-the-go. This adorable idea can be tossed into a purse or travel bag and ready to use when someone has an emergency rip!
via Rambling Rose
10. Custom Travel Kits
We mentioned above in hack # 4 a list of small household items you could pack into a pill bottle, but what about customizing them into travel kits! Pack q-tips into a pill bottle for travel or use them for shampoo, conditioner, lotion, face creams, etc… Just make sure they seal tightly.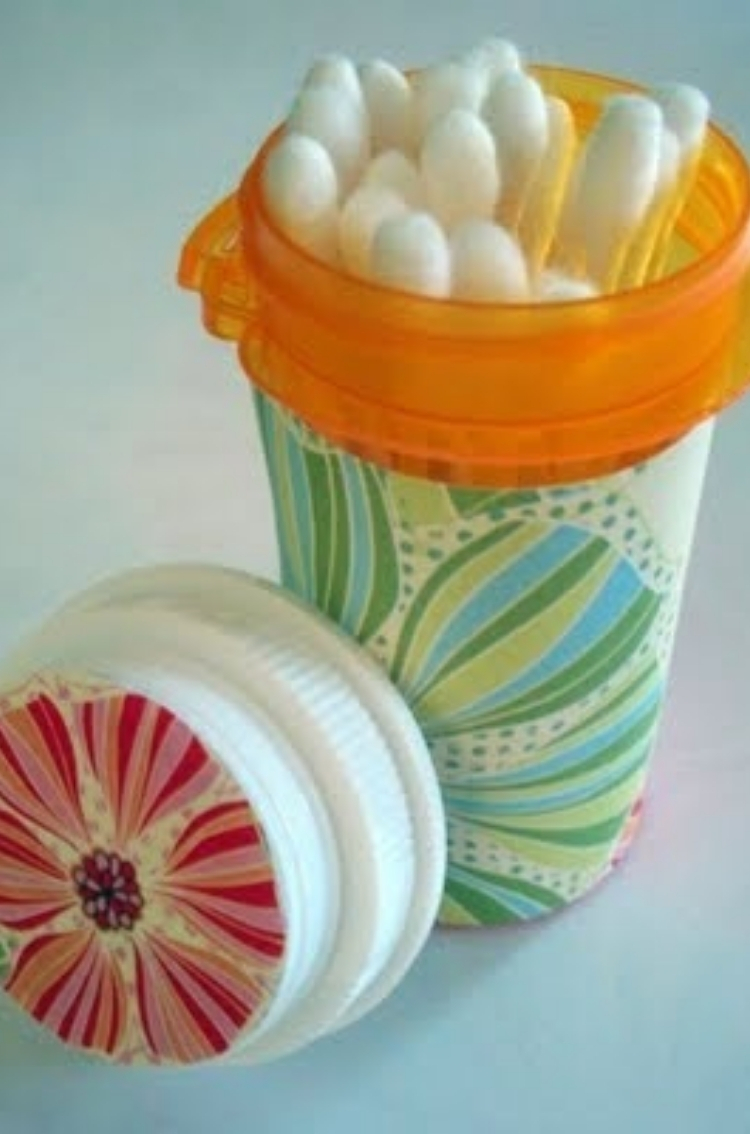 via Huffington Post
11. Mini Pill Bottle Organizers
Hang your batteries under a shelf in old vitamin bottles. This would actually work well for all sorts of hardware like screws, nails, nuts and bolts to keep things organized in the garage. We have often seen this similar set up for spices in the kitchen!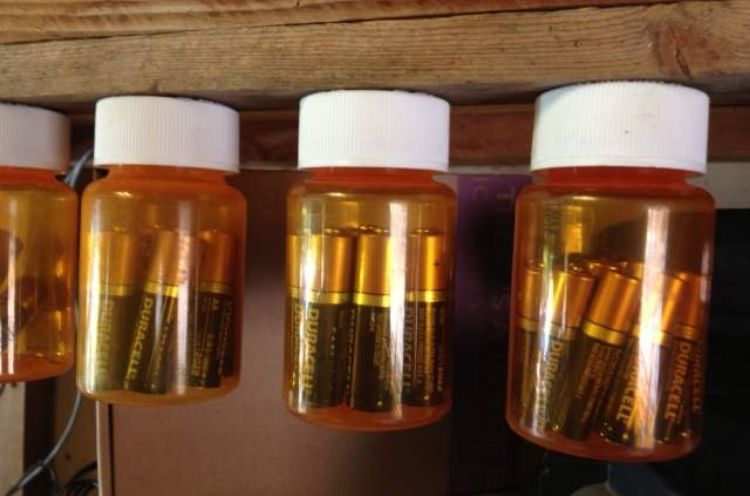 via Lifehacker
12. Crafty Caking Tool Kit Organizers
Hey bakers and cake decorators, keep your cake piping tools organized in individual pill bottles. This will make hunting down that perfect tip a snap. Fill your entire tool drawer with these wonderful mini containers and never have to go digging through a messy drawer again. Cute idea!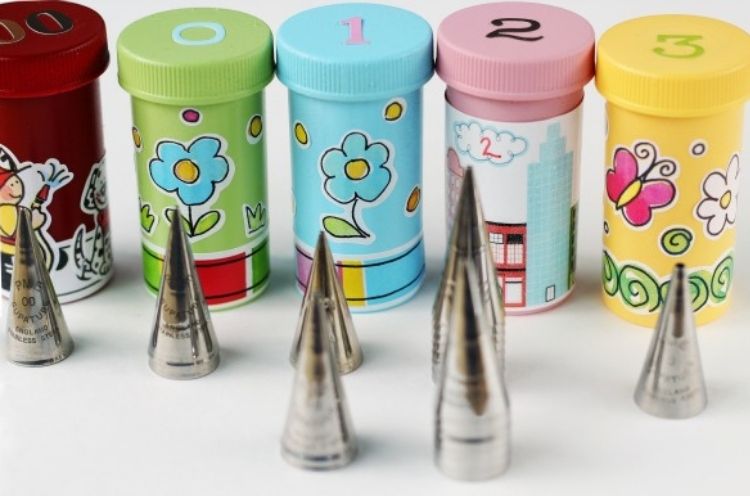 via The Bear Foot Baker
13. Christmas Craft Idea
Looking for a fun holiday activity for the kids? Make a cute little snowman and fill it with candy. These make a great stocking stuffer or gifts to spread a little cheer to the elderly or at your child's school.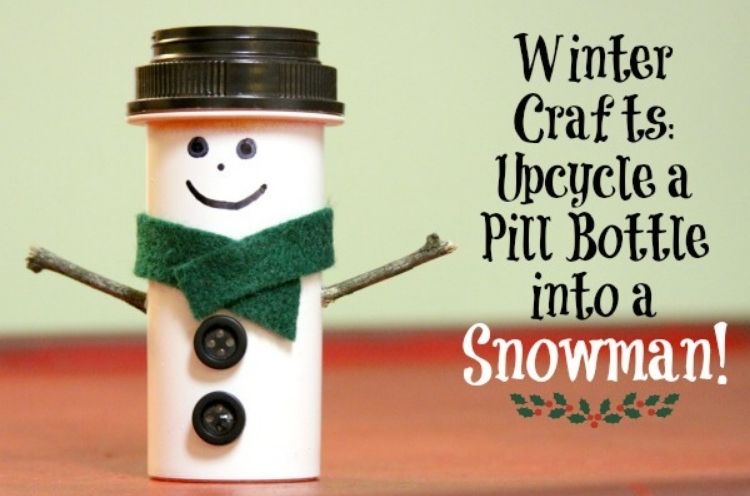 via Crafting a Green World
14. Craft Room Material Organizers
Calling all crafters! This is a fantastic pill bottle hack if you have an abundance of beads and googly eye balls, you may want to try this hack. You can use old pill bottles (instead of glass) to separate all those beads into color, size, shape or project. But don't stop there! This hack can be used for all those great tiny crafting materials. Not only will they help you stay organized but they are plastic with locking lids, so if they drop you won't have to worry about broken containers or spills!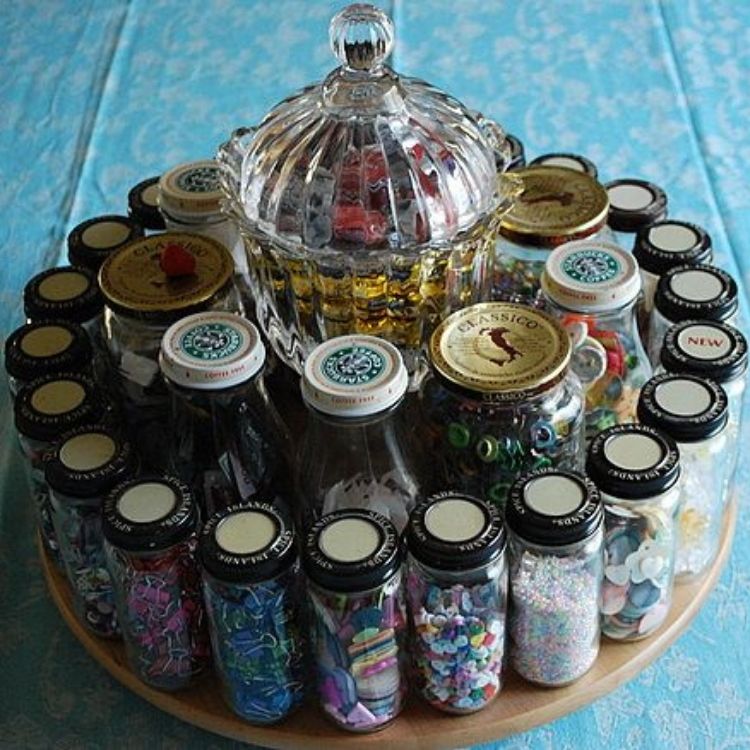 14. Little Things On-the-Go Storage Hack
Keep hair ties handy in your gym bag or locker.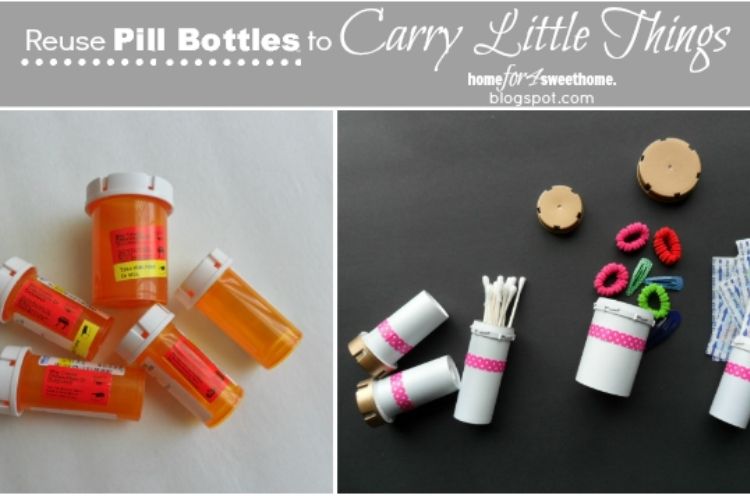 via Home for 4 Sweet Home
15. Pill Bottle Crayon Hack
"Everyone has a colorful life. You just have to get out your crayons." – Benay Nordby
Recycle old, broken crayons by melting them and putting them into a pill bottle. Genius! Your kids will love the chunky rainbow crayons! (Get more crayon making tips here.) This is a fun way to get your kids to collect all those little broken crayon pieces off the floor. This idea would work for used up candles too. Just make sure to remove (cut the plastic tube off) of your candle creation after cooling and before lighting.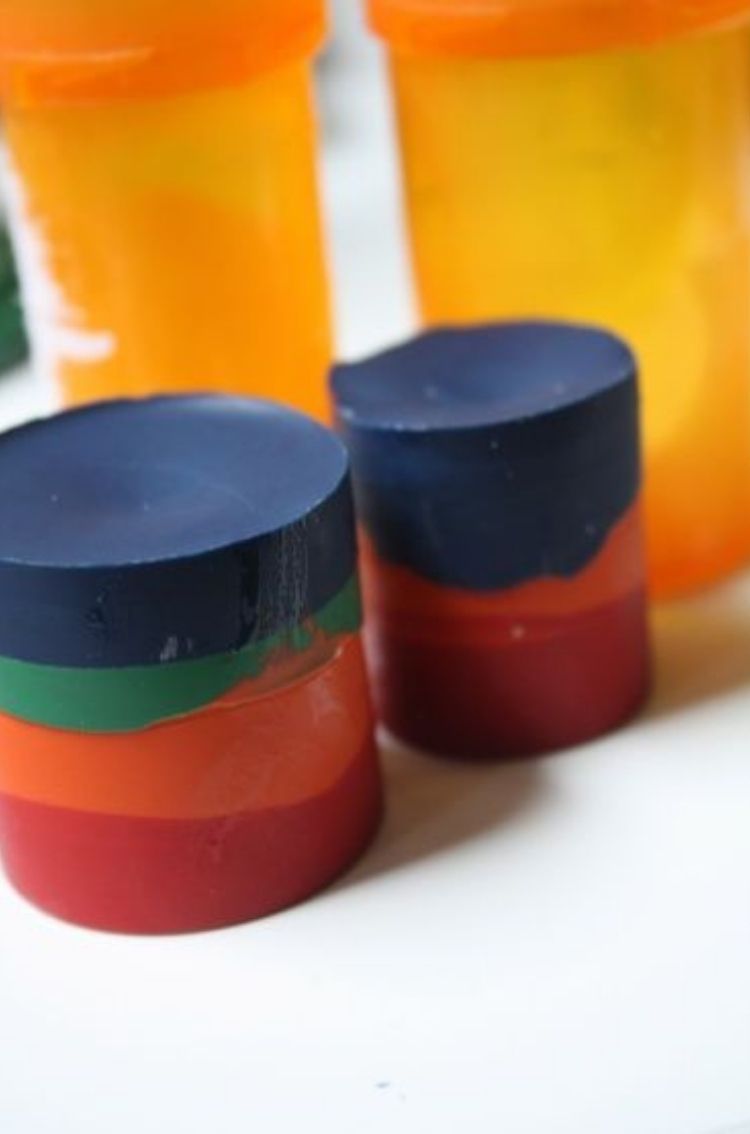 via Think Crafts
16. Crazy Fun Pill Bottle Cookies
Who doesn't love a great cookie? Pill bottle cookies might sound a bit strange, but these fun little cookies are perfect for Christmas or anytime, really. They are fun, easy, and a little different. Just another way to spread a little more happy this holiday. There's never a bad time to enjoy a mini cookie!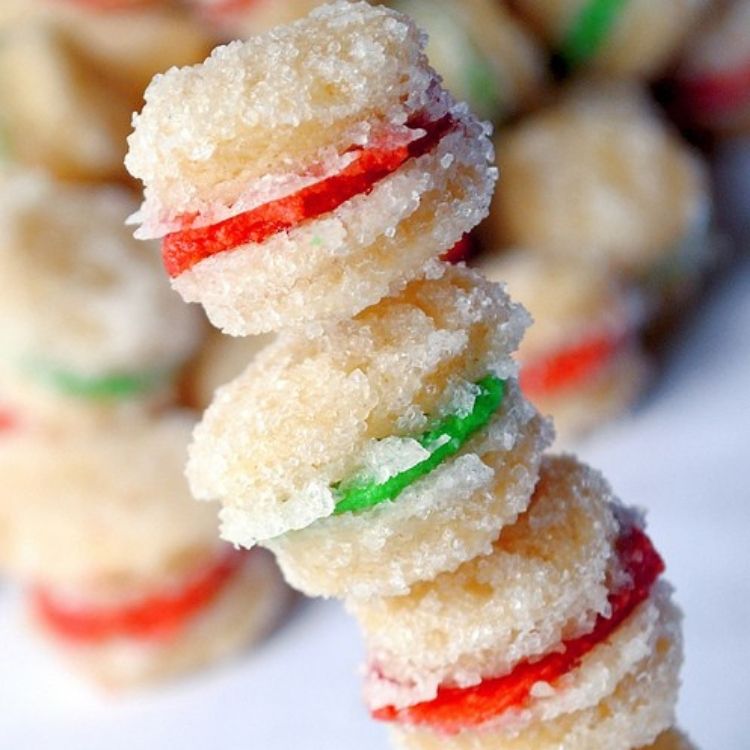 via The Handicapped Kitchen
17. Nail Polish Remover Pill Bottle Hack
Create your own nail polish remover tubs with cotton balls and pill bottles. These are great for kids! They reduce mess, can be resealed, and are great if you need to take your nails on the go. Accidentally spill the polish while doing your nails, no problem. Grab a swab and wipe it right up!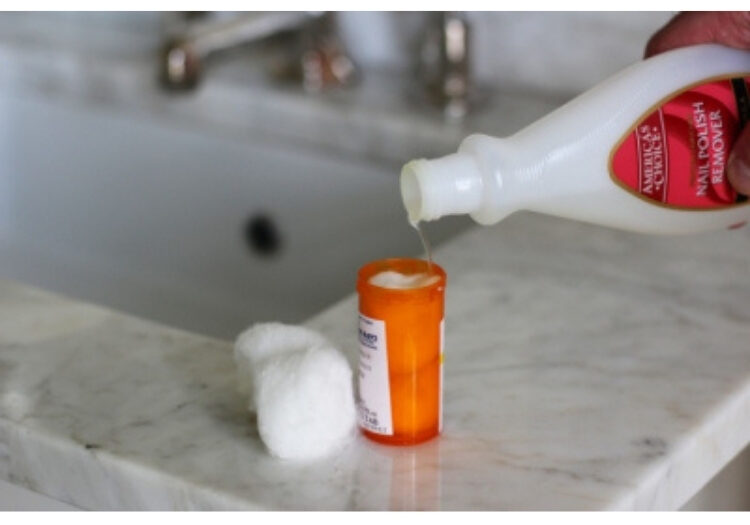 via Who Knew?
So, before you throw out those bottles, stop and think about how you may be able to get more bang for your buck. How can you use some of these great pill bottle hacks around your house? I'm sure you'll never look at those plastic pill bottles the same again.
Did you love these great pill bottle hacks? Be sure to let us know how they worked out for you. Or, if you have another creative and useful hack for using these great little pill bottle tubes, let us know!
Discover these other around-the-house must know hacks!